The Ultimate Fighter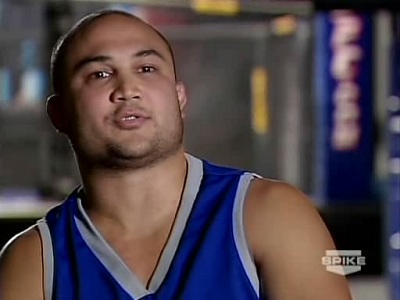 #1 - It's Like Anarchy Here
Season 5 - Episode 1
Sixteen lightweight mixed martial artists head to Vegas for their chance at a UFC glory and a six-figure contract. And for the first time on the series, coaches BJ Penn and Jens Pulver will fight each other on the season finale.
#2 - The Ultimate Fighter Finale: Joanna vs. Claudia
Season 23 - Episode 15
Main card.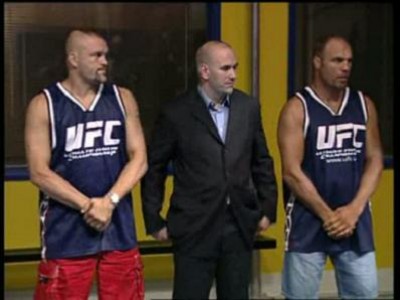 #3 - The Quest Begins 7.82
Season 1 - Episode 1
Sixteen Mixed Martial Artist fighters arrive in Las Vegas to begin their journey towards fame and fortune. Coached by Ultimate Fighting Championship legends, Randy Couture and Chuck Liddell, they will fight each other for two six-figure contracts in the UFC.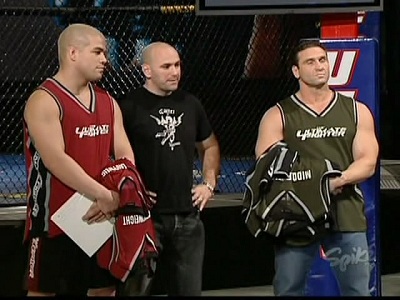 #4 - Fresh Meat 8.07
Season 3 - Episode 1
Season three of The Ultimate Fighter pits legendary rivals Ken Shamrock and Tito Ortiz against each other. As coaches, Tito and Ken train a new army of mixed martial artists from the U.S., Canada, and Great Britain. The fighters are evaluated, teams are selected, and two middleweights clash in the Octagon for a chance at becoming the next Ultimate Fighter.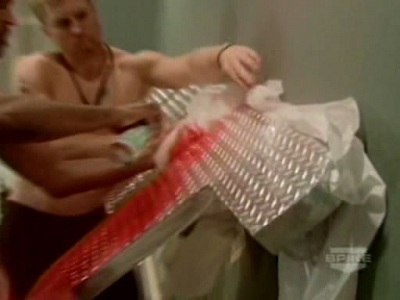 #5 - The Comeback Begins 7.71
Season 4 - Episode 1
Sixteen mixed martial artists, who have all fought and lost in the UFC, get a chance to put their careers back on track. The winners will receive one hundred grand and a championship title fight in the welterweight and middleweight divisions of the UFC.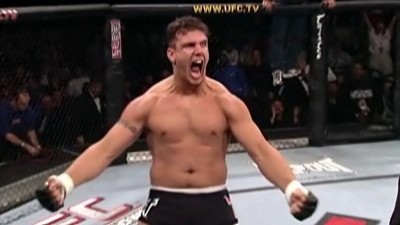 #6 - Ready to Fight 7.53
Season 8 - Episode 1
The first eight fighters have earned their way into the house. A fight-ending injury, a no-contest and a light-headed fighter highlight an explosive first episode of the new season of The Ultimate Fighter!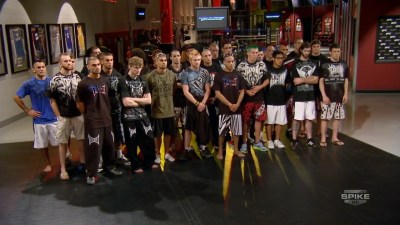 #7 - Go For It
Season 12 - Episode 1
After 28 lightweights arrive to the UFC training center Dana White introduces the coaches: UFC welterweight champion Georges St-Pierre and Season 1 alum Josh Koscheck. A day of fast-paced and intense elimination fights culminates with 14 winners securing a spot in the house.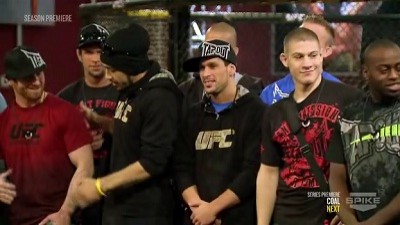 #8 - Something To Prove 7.26
Season 13 - Episode 1
Brock Lesnar and Junior Dos Santos take control of two opposing teams of fighters.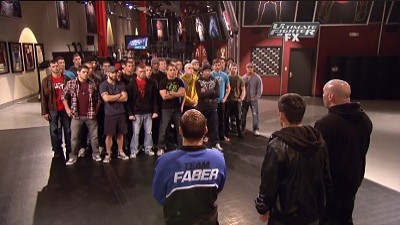 #9 - Live Premiere 7.55
Season 15 - Episode 1
Two days prior to the live episode, the 32 fighters were introduced to Dana White and the two coaches. White explains that an elimination round will be held and only 16 of the fighters will move on to "The Ultimate Fighter House" to compete during the rest of the season. He further explains that the elimination fights will consist of a single five minute round.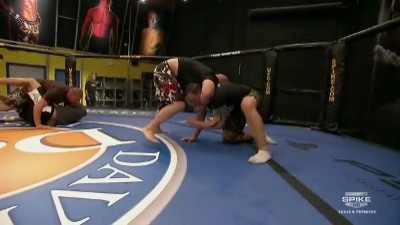 #10 - Size Does Matter 7.71
Season 10 - Episode 1
This season of the Ultimate Fighter features heavyweights including superstar street fighter Kimbo Slice. Coaches Rampage Jackson and Rashad Evans continually argue before picking teams. The first preliminary fight takes place.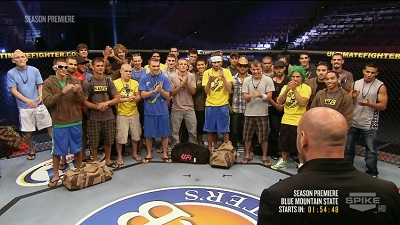 #11 - Scrappers
Season 14 - Episode 1
Dana White welcomed the 32 fighters, consisting of 16 featherweights and 16 bantamweights, to the show at the Mandalay Bay Events Center in Las Vegas, Nevada. He introduced them to the coaches, middleweights Jason "Mayhem" Miller and Michael Bisping.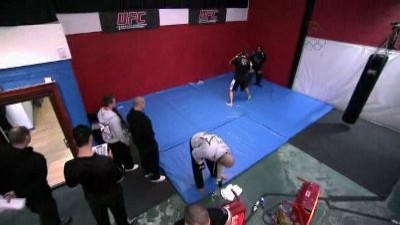 #12 - Bangers and Mashers 8.00
Season 9 - Episode 1
For the first time ever, The Ultimate Fighter will be country vs. country as the United States takes on the United Kingdom. Dana White travels to England to watch 16 of Great Britain's toughest welterweights and lightweights fight their way onto coach Michael Bisping's UK Team.
#13 - Don't You Tap 8.13
Season 6 - Episode 1
UFC Welterweight champion Matt Serra and former champ Matt Hughes face off on the new season of The Ultimate Fighter. They split up 16 Welterweights into teams and the mind games begin. The first preliminary fight takes place.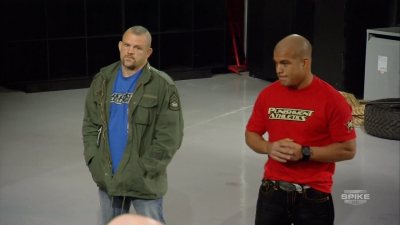 #14 - Smashed Up 7.83
Season 11 - Episode 1
Legendary UFC rivals and former TUF coaches Chuck Liddell and Tito Ortiz return to carry on their feud as 28 Middleweights arrive at the new expanded training center and fight their way into the house in a brutal and sometimes bloody elimination tournament.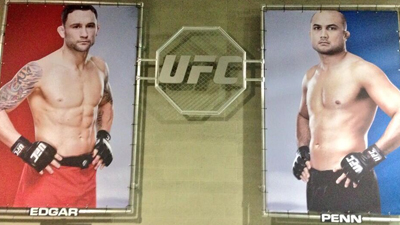 #15 - The Hurting Game 7.75
Season 19 - Episode 1
Two-time opponents Frankie Edgar and B.J. Penn meet as opposing coaches in Season 19, which opens with 16 middleweights and 16 light heavyweights battling to enter the competition. The first matchup is announced after Penn and Edgar select their teams.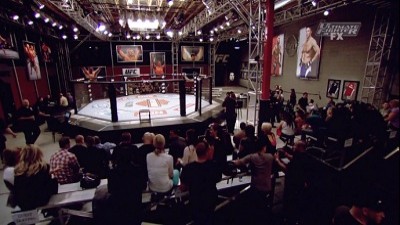 #16 - Team Jones vs. Team Sonnen - Enter the Octagon 8.00
Season 17 - Episode 1
Season 17 begins with 14 winners of middleweight mixed martial arts preliminary bouts meeting coaches Jon "Bones" Jones and Chael Sonnen in Las Vegas. UFC President Dana White announces the first elimination fight. (2 hour show with a special 8 pm start time)
#17 - Rumble In South Florida
Season 21 - Episode 1
For the first time ever The Ultimate Fighter will be contested outside of Las Vegas, this time at South Florida. Both gyms, American Top Team and Blackzilians, are introduced, as well as their owners. They both share their stories about the inception of their gyms, including Blackzilians formation, as some of ATT fighters back then defected to the soon-to-be formed gym.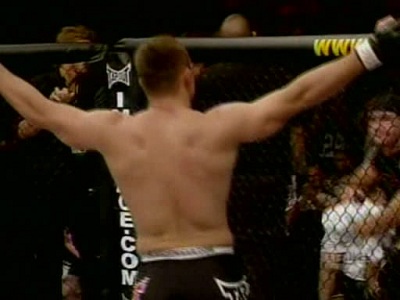 #18 - Blood Bath 8.46
Season 4 - Episode 2
Team Mojo has control and decides to mess with Team No Love, but Shonie's carelessness jeopardizes thier strategy. And things get bloody as two middleweights step into the Octagon.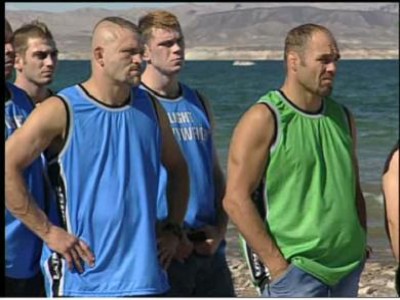 #19 - Team Challenges 7.38
Season 1 - Episode 2
Team Couture and Team Liddell compete against each other in a test of strength, agility, and will. After several grueling challenges, two fighters are eliminated and sent home.
#20 - Ladies and Gents
Season 23 - Episode 1
Season 23 opens with both light-heavyweight men and strawweight women facing off in 16 elimination bouts. Coaches Joanna Jedrzejczyk and Claudia Gadelha take in the fights alongside Dana White, then pick their teams from the winners.
#21 - The Basketball
Season 3 - Episode 2
A basketball drives a wedge between the teams. Feathers are ruffled as Coach Ortiz takes Matt Hamill under his wing. And two light heavyweights fight for a spot in semi-finals.
#22 - The Teams Are Picked 7.10
Season 2 - Episode 2
The coaches make their choices and Team Hughes battles Team Franklin in the first challenge. The opening fight of the season is a knock-out brawl between two welterweights.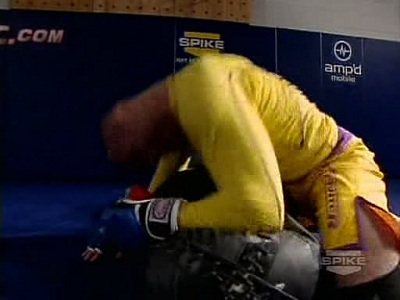 #23 - Not In The House 7.77
Season 5 - Episode 2
BJ Penn has a surprise for Jens Pulver. Choice words cause an eruption at The Ultimate Fighter House. And another lightweight's dream of a UFC contract is crushed in the Octagon.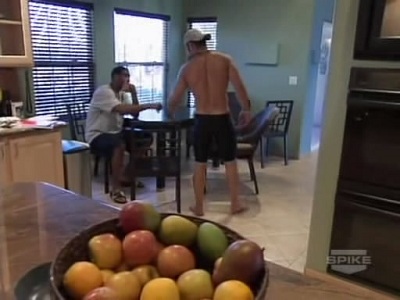 #24 - I Need You, Bro 8.57
Season 6 - Episode 2
Following his defeat, Joey threatens to leave the show and Serra goes ballistic. Hughes passes out bibles to his team. And the second preliminary fight takes place.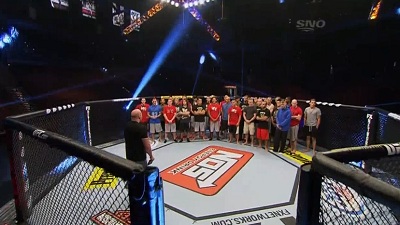 #25 - Bring It! 7.77
Season 16 - Episode 1
Shane Carwin and Roy Nelson coach opposing teams of fighters competing for a six-figure UFC contract.