The Night Of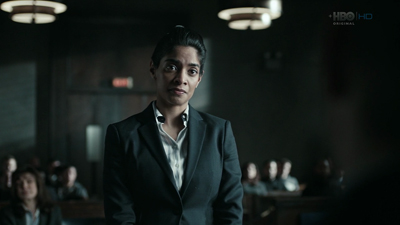 #1 - The Call of the Wild 8.42
Season 1 - Episode 8
In the series finale, Stone finds himself in the spotlight thanks to a controversy enveloping Naz's defense team.
#2 - Ordinary Death 8.18
Season 1 - Episode 7
The trial of The State v. Nasir Khan moves to the defense phase.
#3 - The Art of War 8.10
Season 1 - Episode 4
At Rikers, an inmate named Calvin takes Naz into his confidence as Freddy continues to make protection overtures. On the outside looking in, Stone plays detective and uncovers some important information about Andrea's troubled past. Alison and Helen discuss a possible plea deal for Naz as Chandra counsels the accused.
#4 - The Beach 8.10
Season 1 - Episode 1
What starts as a perfect night for Pakistani-American student Nasir "Naz" Khan becomes a nightmare when he's arrested for murder.
#5 - The Season of the Witch 8.04
Season 1 - Episode 5
Detective Box reconstructs Naz's whereabouts on "the night of."
#6 - Samson and Delilah 8.03
Season 1 - Episode 6
As prosecutor Helen Weiss prepares for trial, Naz's alliance with Freddy deepens.
#7 - A Dark Crate 8.02
Season 1 - Episode 3
Awaiting his formal arraignment at Rikers Island, Naz realizes that his survival, or perhaps his demise, rests with a particular inmate, Freddy.
#8 - Subtle Beast 7.96
Season 1 - Episode 2
As attorney John Stone counsels Naz, lead detective Dennis Box investigates the crime.