Midori Days
#1 - The Right-Hand Girlfriend
Season 1 - Episode 1
The lonely and frustrated Seiji Sawamura ["Mad Dog Sawamura"] wakes up one morning and finds his right hand has turned into a girl named Midori. Midori, who has been deeply in love with him for three years, and who has been watching him from afar, is not as upset with the current situation. Now Seiji must find a way to deal with his new life with Midori. But right now, Sawamura is more interested in two female admirers who would like to come over and meet him...but after being rejected 20 times in a row, Sawamura cannot believe his good luck...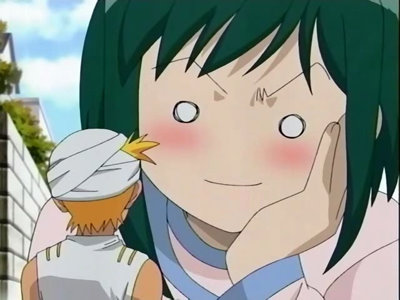 #2 - Right-hand Seiji
Season 1 - Episode 8
Seiji wakes up one morning and discovers that he has switched places with Midori! Midori is now actually sized, and Seiji is her right hand! How or when will they turn back to 'normal?'
#3 - Two People's Feelings 8.00
Season 1 - Episode 2
Just as Seiji is learning to deal with the fact that his right hand is now Midori, a group of thugs from a nearby high school begin to start trouble as to force Seiji to fight. Can Seiji really fight without his "Demon Right Hand?"
#4 - Takki no Hibi
Season 1 - Episode 9
Seiji catches Shuichi Takamizawa taking pictures of him and Midori throughout town. Soon they find out that he has created a popular internet website, and Midori is the star! Is Midori ready for fame? Will Seiji let Shuichi continue to follow them without recourse?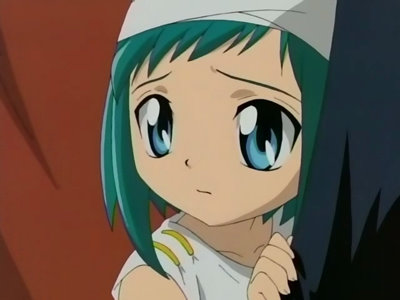 #5 - Distance of the Hearts
Season 1 - Episode 10
Kouta, a childhood friend of Midori's, has a strange dream that makes him believe that she is in a Snow White like coma. He finally asks Seiji to come with him to Midori's house to try to wake her up. Will a kiss from Seiji wake up the life size Midori? If so, what will happen to 'his' Midori?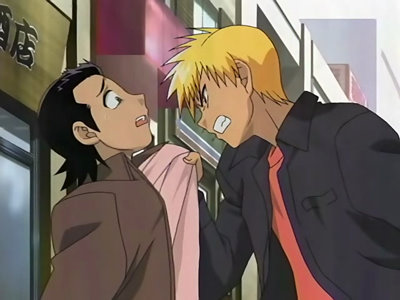 #6 - Sudden Parting
Season 1 - Episode 12
Kouta, Midori's old school friend soon discovers Seiji and Midori's secret. He pleads with them to let her mother know what has happened to her...but with no luck. Elsewhere, a shaman explains to Midori's mother that Midori's 'spirit' does not want to return to her full-size body yet, and all they can do is wait. Will Midori return to full-size soon? Will Kouta tell Midori's mother his secret?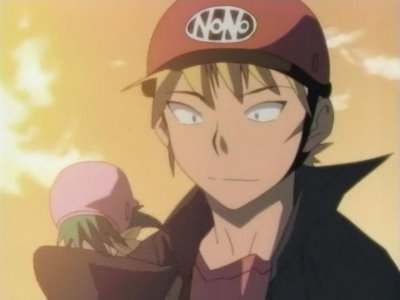 #7 - The Day of Discoveries 7.75
Season 1 - Episode 3
Seiji's older and very cruel sister comes home for a 'visit,' after she takes all the money Seiji recieved from his parents, her and the members of her former motorcycle gang decide to take Seiji along to a bathhouse. Will she discover Seiji's secret?