Lucifer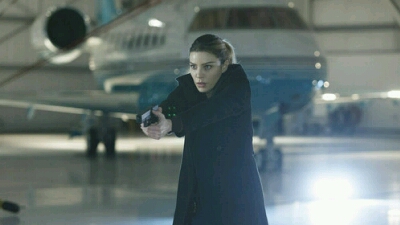 #1 - Take Me Back To Hell 8.27
Season 1 - Episode 13
When Lucifer is framed for murder, he and Chloe must work together to clear his name and prove the identity of the true killer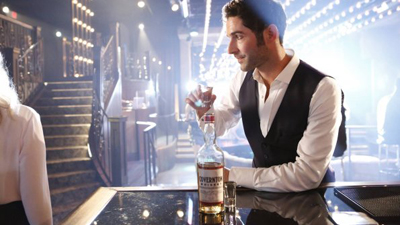 #2 - Monster 8.14
Season 2 - Episode 6
Guilty and self-destructive, Lucifer clashes with Chloe during an investigation, leading her to team up with Dan instead. Meanwhile, Amenadiel bonds with Charlotte, and Maze takes Trixie trick-or-treating.
#3 - My Little Monkey 8.07
Season 2 - Episode 7
When the prisoner convicted of killing Chloe's father is murdered, new evidence suggests he was actually framed. Meanwhile, Maze tries to find a job and Lucifer shadows Dan in order to learn how to be "normal".
#4 - #TeamLucifer 8.03
Season 1 - Episode 12
When a woman is found dead on the Hollywood Walk of Fame – with her body twisted into the shape of a pentagram – the investigation leads Lucifer and team into the world of Satanists, where they soon realize, evil doesn't always live where we expect it to.
#5 -
Season 2 - Episode 20
#6 -
Season 2 - Episode 17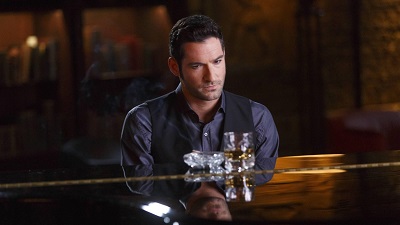 #7 - Everything's Coming Up Lucifer 8.02
Season 2 - Episode 1
Lucifer is distracted by his mother's escape from hell, as he and Chloe investigate the murder of a stand-in actress. Meanwhile, Chloe's faith in Lucifer is tested by the new medical examiner, Ella. Also, Amenadiel hopes to rein in Lucifer's wild side, as they both deal with the absence of Maze.
#8 -
Season 2 - Episode 22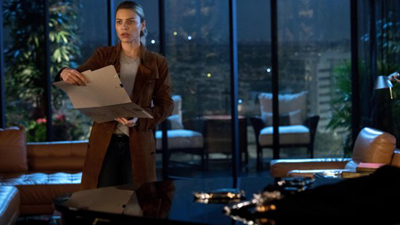 #9 - Trip to Stabby Town
Season 2 - Episode 8
After discovering that Azrael's blade has been stolen by a human, Lucifer quickly connects it with a string of violent stabbings revolving around a local yoga studio. While Chloe investigates the murders, Lucifer enlists Ella's help in locating the sword to stop the carnage.
#10 - Love Handles
Season 2 - Episode 12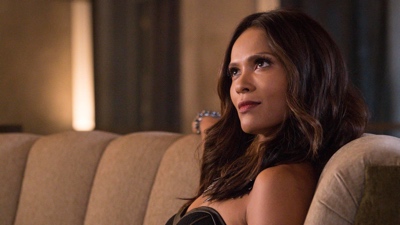 #11 - Favorite Son
Season 1 - Episode 6
Lucifer bails on Chloe when he becomes bored with her investigation into a ruthless biker gang murder. However, when he discovers something was stolen during the crime that was very personal to him, he demands that Chloe let him rejoin the case.
#12 -
Season 2 - Episode 21
#13 -
Season 2 - Episode 14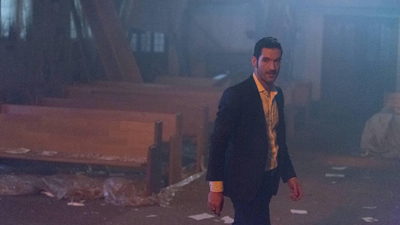 #14 - Weaponizer 8.01
Season 2 - Episode 5
Lucifer is excited to investigate the murder of his favorite action movie hero, Wesley Cabot. Longtime rival Rolf Van Zandt initially is a suspect, but the investigation soon shifts. Meanwhile, Uriel shows up and Amenadiel is forced to come clean about his lost powers. Also, Lucifer and Uriel fight about Chloe and their mother.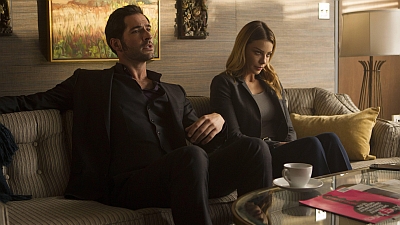 #15 - Pilot 7.98
Season 1 - Episode 1
Upon leaving hell, Lucifer Morningstar retreats to Los Angeles for a more exciting life. When the murder of a friend connects him with LAPD detective Chloe Decker, Lucifer becomes intrigued with the idea of punishing criminals, sending the devil himself into a struggle between good and evil.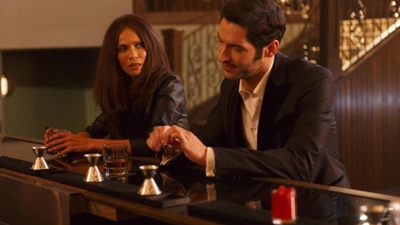 #16 - St. Lucifer 7.96
Season 1 - Episode 11
When philanthropist Tim Dunlear is found dead, Lucifer explores his good side by becoming a benefactor for Tim's glitzy Los Angeles charity.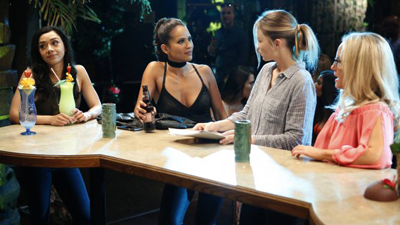 #17 - Lady Parts 7.92
Season 2 - Episode 4
After the bodies of two young L.A. transplants are found poisoned, Chloe and Lucifer hunt for the killer. Upon Maze convincing Chloe to go out for drinks, which the detective perceives as an act of friendship, but is actually part of a bet between Maze and Lucifer, the two make a shocking decision.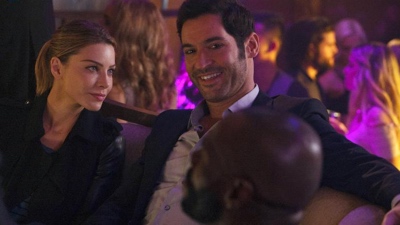 #18 - A Priest Walks into a Bar 7.92
Season 1 - Episode 9
A priest seeks out Lucifer's help when he suspects an underground drug operation has set up shop at a neighborhood youth center. Meanwhile, Malcolm manipulates a way to keep an eye on Dan.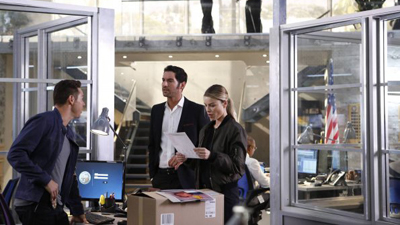 #19 - Liar, Liar, Slutty Dress on Fire 7.91
Season 2 - Episode 2
When Lucifer's mother, Charlotte, turns up at the scene of a grizzly murder pleading innocence, Lucifer is hesitant to believe her tale. Not wanting to leave her on her own, he instructs Maze to babysit her – and not to torture her, allowing him to investigate the case with Chloe.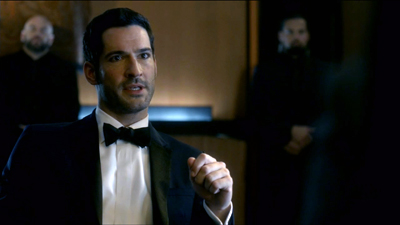 #20 - Wingman 7.89
Season 1 - Episode 7
In attempt to find the contents of his stolen container, Lucifer enlists the help of an unlikely ally. Meanwhile, Chloe digs deeper into the Palmetto case, uncovering a lead that might finally expose the truth.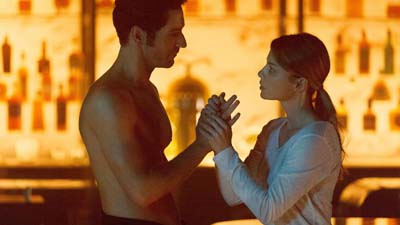 #21 - Manly Whatnots 7.83
Season 1 - Episode 4
In an effort to get over his infatuation with Chloe, Lucifer decides that he must seduce her. Meanwhile the two team up on a missing girl case and Amenadiel confronts Maze about his concerns about Lucifer.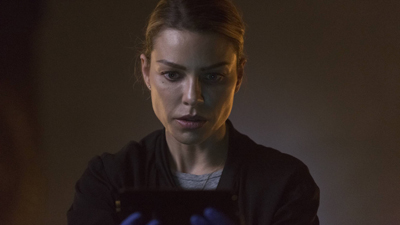 #22 - Sin-Eater 7.82
Season 2 - Episode 3
Lucifer and Chloe investigate a gruesome murder after a video of the crime surfaces on social media. When a second video appears, they realize they have a serial killer on their hands. Meanwhile, Lucifer's mom returns as Charlotte Richards. Also, Amenadiel, struggling with his loss of power, has an appointment with Linda.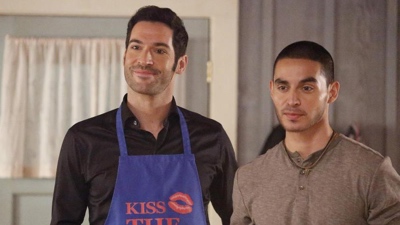 #23 - Pops 7.80
Season 1 - Episode 10
Lucifer and Chloe are tasked with solving the murder of a prominent restaurateur. When they meet his son, they suspect he played a part in the death. Meanwhile, Chloe's mom returns home, sending Chloe's life into upheaval, as Lucifer learns his own dysfunctional family isn't nearly as unique as he thought.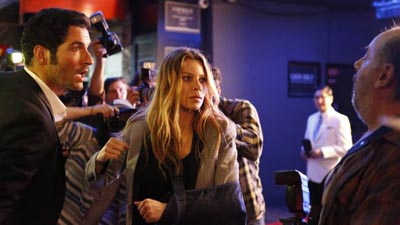 #24 - Lucifer, Stay. Good Devil. 7.73
Season 1 - Episode 2
When a movie star's son is killed after being chased by the paparazzi, Chloe takes a deep look into the case with a little help from Lucifer. Meanwhile, Maze and Amenadiel continue to encourage Lucifer to go back to hell.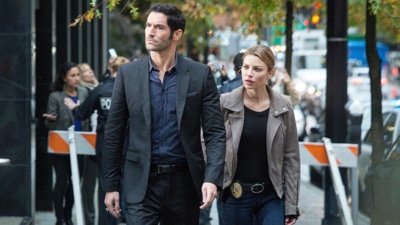 #25 - Et Tu, Doctor? 7.71
Season 1 - Episode 8
When a therapist is murdered, Lucifer and Chloe enlist the help of Dr. Linda to look into possible suspects. Meanwhile, Malcolm confronts Chloe about the night he was shot, and Lucifer experiences his first bout of jealousy.