Louis Theroux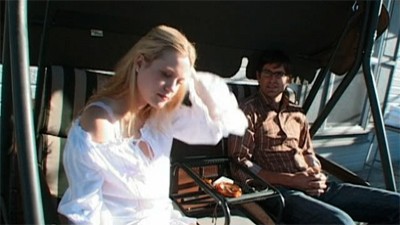 #1 - Louis and the Brothel
Season 1 - Episode 1
Louis Theroux travels to the US to visit a newly opened legal brothel in Nevada, the Wild Horse where he spends time hanging around in the background, getting to know the husband/wife owners and some of the girls, especially Hailey who tries to convince Louis to "party" with her in exchange for interviews.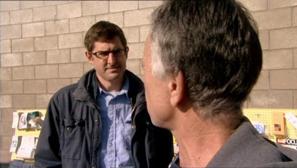 #2 - The City Addicted to Crystal Meth
Season 1 - Episode 12
Documentary in which Louis Theroux visits Fresno in California's Central Valley to take a look at how crystal meth addiction is affecting the local community. As he infiltrates the town, he experiences the reality of meth abuse, with addicts inviting him into their homes to see them take hit after hit of their favourite drug. He talks to the local police and meets a couple who have sustained their marriage despite a 25-year meth addiction and losing custody of their five children. He also witnesses arrests of families doing meth together, and sees the work being done to combat the destruction caused by the drug.
#3 - Louis, Martin & Michael
Season 1 - Episode 2
In 2001, Louis Theroux decides to set out on a journey to interview Michael Jackson. When Michael comes to the UK, Louis approaches Uri Geller but gets turned down. He then finds out that ITV has been granted an interview and Louis sets out for LA to meet a close friend of the Jackson family, promoter and magician Majestik Magnificent, who claims he can set up an interview with Joe Jackson, Michael's father. However nothing seems to go easily for Louis and his target seems further away.
#4 - A Place for Paedophiles
Season 1 - Episode 11
Louis has gained access to Coalinga Mental Hospital in California, which houses more than 500 convicted paedophiles who have been deemed unsafe for release.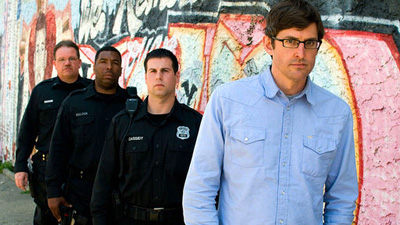 #5 - Law and Disorder In Philadelphia
Season 1 - Episode 9
Louis Theroux joins the Philadelphia Police Department patrolling the most dangerous part of one of the most violent cities in America. With gun carrying drug dealers on every corner, it is now normal for the centre of Philadelphia to stage 30 or 40 homicides a month. Embedded within the Philly rapid response teams, Louis feels a palpable sense of adrenalin mixed with frustration as police and the drug dealing 'corner boys' take each other on night after night. Here is a community desperate for protection but unwilling to talk to the law enforcers for fear of street retribution. Louis senses a society trying to contain a lawlessness born out of poverty and disaffection. There's mistrust on all sides, although over time Louis sees a complex picture evolve - there are cops and robbers, guns and violence, but also an understanding between both sides. They are all part of 'The Game' which plays itself out night after night between the community and the cops given the task of policing it.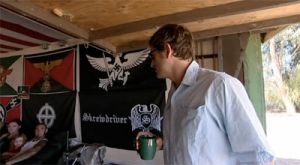 #6 - Louis and the Nazis
Season 1 - Episode 3
Louis Theroux travels to California to meet the man dubbed "the most dangerous racist in America"; Tom Metzger. Louis meets him, his family and his publicity manager as well as following him to skinhead rallies and on a visit to Mexico.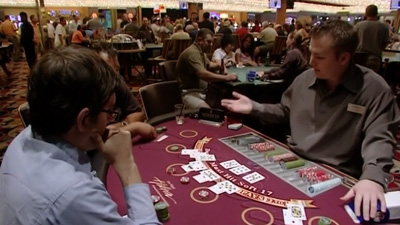 #7 - Gambling in Las Vegas
Season 1 - Episode 4
This programme follows Louis investigating the high rollers and those who manage casinos in Vegas. Dr Martha Ogman was one of the main characters of the show and as the interviews with her took place it became evident that she was clearly addicted to gambling. Near the end of the programme it was revealed that in just seven years, she had lost in excess of $4 million. All in all Louis was $4,590 up from $3000 at the end of what he called his "blowout night" playing Baccarat in addition to turning $500 into $700 on his first foray into gambling at the Blackjack tables. As an interesting aside, the money gambled was his own, not part of the production budget.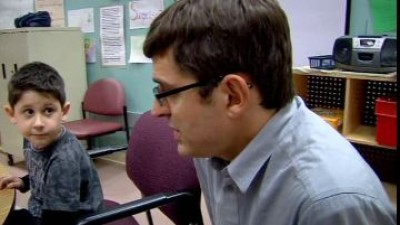 #8 - America's Medicated Kids
Season 1 - Episode 13
Louis meets parents who have turned to medication to keep their children under control.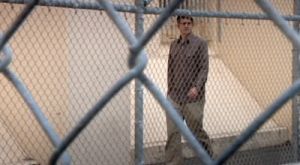 #9 - Behind Bars
Season 1 - Episode 7
Louis Theroux: Behind Bars sees Louis immerse himself in San Quentin Prison by exploring the relationships between prisoners and their guards.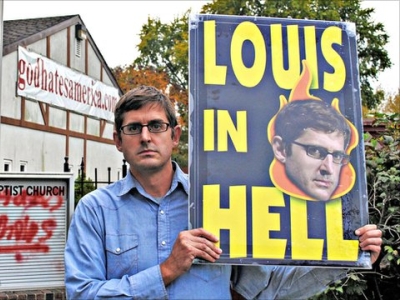 #10 - America's Most Hated Family in Crisis
Season 1 - Episode 16
Following up on his 2007 documentary, The Most Hated Family in America, Louis Theroux returns to Topeka, Kansas, for a week-long visit with the Westboro Baptist Church. He again joins the Phelps family on their controversial pickets where they try to antagonise communities with offensive slogans and anti-gay placards. But four years on from Louis's last visit, there are signs of disarray in the Phelps clan. A series of defections of family members has shaken up the church.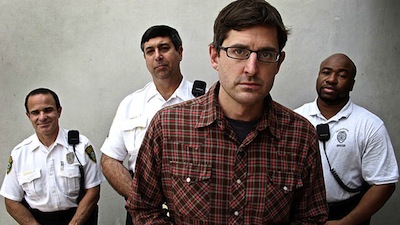 #11 - Miami Mega Jail: Part 1
Season 1 - Episode 17
In the first episode of this two-part series, Louis spends time in one of the most notorious sections of Miami County Jail: the fifth and sixth floor of 'Main Jail', where many of the most volatile inmates are incarcerated. Held in large cage-like dwellings for up to 24 men, the inmates have developed a strange and violent jail culture. The men - who remain in the cells almost all the time and may only leave for yard time twice a week - live under the sway of a gladiatorial code. They fight each other for food, for status, and often just to pass the endless hours of confinement. Trips to the infirmary are a frequent occurrence as inmates are viciously attacked and beaten, but the guards say they are powerless to end the abuse.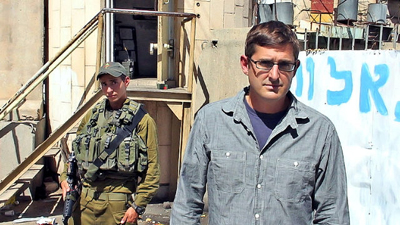 #12 - Ultra Zionists
Season 1 - Episode 15
Louis Theroux spends time with a small and very committed subculture of ultra-nationalist Jewish settlers. He discovers a group of people who consider it their religious and political obligation to populate some of the most sensitive and disputed areas of the West Bank, especially those with a spiritual significance dating back to the Bible. Throughout his journey, Louis gets close to the people most involved with driving the extreme end of the Jewish settler movement - finding them warm, friendly, humorous, and deeply troubling.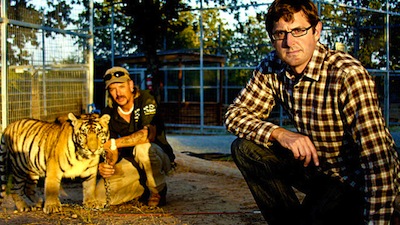 #13 - America's Most Dangerous Pets
Season 1 - Episode 19
According to some reports, there are now more tigers in captivity in the US than in the wild in the whole of Asia, as well as large numbers of lions, bears and chimpanzees. Travelling to America's heartlands, Louis Theroux spends time with an Oklahoma man who has bred and collected over 150 tigers, visits the woman who privately owns one of America's largest collections of chimpanzees, and finds himself in uncomfortably close contact with a number of big cats and dangerous primates.
#14 - The Most Hated Family in America
Season 1 - Episode 5
In The Most Hated Family In America, Louis meets the Phelps family, the people at the heart of the controversial Westboro Baptist Church. The Phelps have rabid anti-homosexual beliefs, and often campaign at the funerals of American soldiers. They believe that every tragedy in the world is God's punishment for homosexuality. Subtle they are not. Theroux hangs out with the family in Kansas to find out whether there are other sides to their nature. But with any family who run websites like godhatesfags.com and godhatesamerica.com it's going to be difficult. As ever, Louis sticks manfully to the task, but the Phelps' family commune is not a place to be if you're a free-thinking liberal. Explosive stuff!
#15 - Extreme Love: Dementia
Season 1 - Episode 21
As one of the big retirement destinations for middle class Americans, Phoenix Arizona has also become a capital of dementia care. Louis visits the city in order to spend time in state-of-the-art care home Beatitudes and with home-based carers, whose love is tested by a condition that steadily erodes the personality and character of their partners. At Beatitudes Louis meets Gary, a 69-year-old patient who thinks he is serving in the military and that it is his job to check the state of everyone's teeth. Louis submits to a dental check-up, is introduced to two of Gary's new resident girlfriends and spends time with Gary's wife of 20 years, Carla – a woman whom Gary robustly denies ever having married. In a suburban Phoenix bungalow Louis agrees to become carer-for-a-day to Nancy, a formerNew York model with a personality to match. He finds a woman who can no longer remember her way through a complete sentence, but also a husband who finds much to love in the glimpses of personality that still sparkle through the dementia.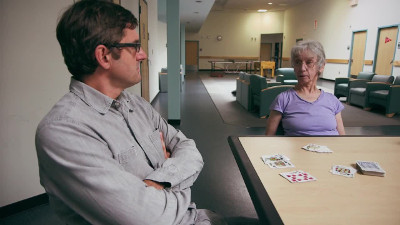 #16 - By Reason of Insanity: Part 1
Season 1 - Episode 23
Louis immerses himself in the world of Ohio's state psychiatric hospitals, meeting patients who have committed crimes - at times horrifically violent - while in the grip of severe mental illness. They have been found not guilty by reason of insanity and ordered by the courts to secure psychiatric facilities to receive the treatment that it is hoped will, one day, lead to their reintegration back into society.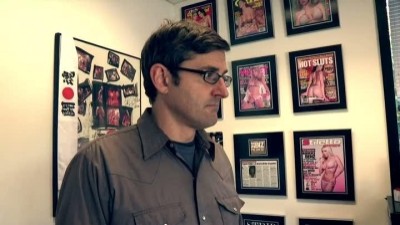 #17 - Twilight Of The Porn Stars
Season 1 - Episode 22
In 1997, Louis explored the psychological effects of having sex in public and on film. Now he returns to discover an industry in crisis due to the deluge of free internet porn. He also asks some of the new performers how they cope in a business that offers less money, more insecurity and more stress than ever before.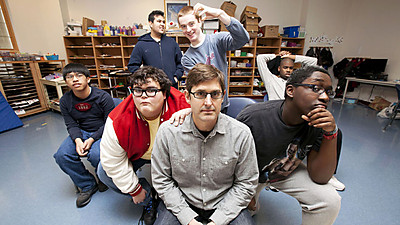 #18 - Extreme Love: Autism
Season 1 - Episode 20
In America nearly one child in a hundred is diagnosed with an autism spectrum disorder - a brain disorder characterised by an inability to socialise and communicate. Louis travels to DLC Warren in New Jersey, one of the most innovative autism schools of its kind, to find out how specialised intervention can help both the children and the families who care for them. He meets Joey, whose mother Carol is finding it increasingly hard to cope with some of the more challenging aspects of his disorder. In between the ever more explosive tantrums, Louis discovers a cheeky and charming 13-year-old, but there are tough decisions ahead about his future in the family home. Nicky is 19. After making good progress at DLC Warren he is about to leave, but the prospect of change leads to increasing anxiety and erratic behaviour. Surrounded by a loving family who say they wouldn't have him any other way, he shows Louis his novel Dragonula and invites him to share his first day at his new school. Twenty-year-old Brian is severely autistic and his behaviour - setting fire to the house and attacking his mother - has led to the difficult decision of placing him in residential care. Louis meets a mother whose love for her son has been tested to its limits and finds out how the school is preparing him for an adult life.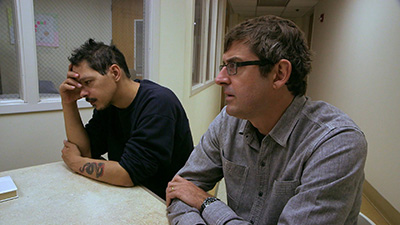 #19 - By Reason of Insanity: Part 2
Season 1 - Episode 24
In the second episode Louis spends time with patients whose personalities are so intertwined with their illness that it makes them more difficult to treat. In doing so, he examines the grey area between criminal actions and medical symptoms, and investigates how we define insanit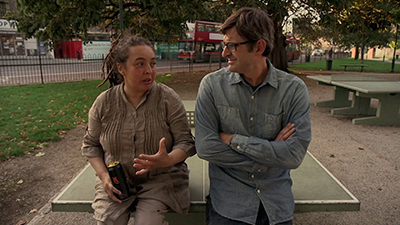 #20 - Drinking to Oblivion
Season 1 - Episode 26
Louis visits King's College Hospital in London where he meets patients suffering with alcohol addiction and the medical staff trying to assist them. He spends time with the patients and their families to discover the effect of the addiction on their lives and loved ones.
#21 - Under the Knife
Season 1 - Episode 6
Louis Theroux: Under The Knife sees Theroux following patients having cosmetic surgery in California, before receiving liposuction himself.
#22 - Louis Theroux's African Hunting Holiday
Season 1 - Episode 8
In this episode, Louis visits South African game, where near-extinct and other African species are bred to be hunted by western tourists.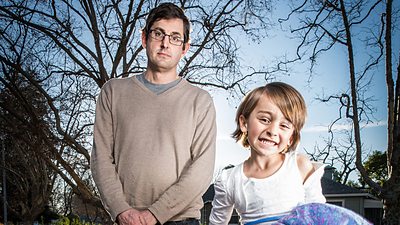 #23 - Transgender Kids
Season 1 - Episode 25
Louis travels to San Francisco to learn about the children, as young as three, who say they were born in the wrong body. He also visits the Child and Adolescent Gender Center at UCSF Hospital to meet the pioneers in the medical profession assisting them with their transition.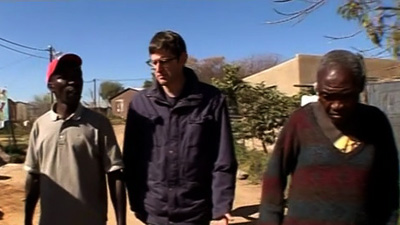 #24 - Law and Disorder In Johannesburg
Season 1 - Episode 10
Louis Theroux travels to Johannesburg, where the residents find themselves increasingly besieged by crime. Despairing of the capability of the police and the courts to protect them, many have turned to an industry of private security offering protection for a price. Are the sometimes brutal methods of these private police really a solution or just another part of the problem? The first stop for Louis is a meeting with William Mayangoni, the local co-ordinator for a security firm known as Mapogo. Based on the outskirts of Diepsloot, one of the squatter camps that ring Johannesburg, William investigates thefts for his mainly white clients. When he catches a suspect, he gives them 'medicine': the alleged offender is beaten with a leather whip known as a sjambok. Although his clients seem to support what they see as 'an African solution to an African problem', William's methods alienate the people of Diepsloot. Finally, their patience snaps dramatically, and William has to call out the real police in order to protect himself from the vicious threat of the mob. In the centre of Johannesburg, a security company called Bad Boyz work in an area called Hillbrow, notorious for its high crime rate. Louis meets company director Hendrik De Klerk who explains that much of their activity involves reclaiming and securing buildings that have taken over - or hijacked - by criminal gangs who illegally take rent from tenants. Louis watches dramatic evictions unfold, in which the police and security companies aren't afraid to use force to kick out the protesting residents, and progress necessarily involves turfing families out onto the streets.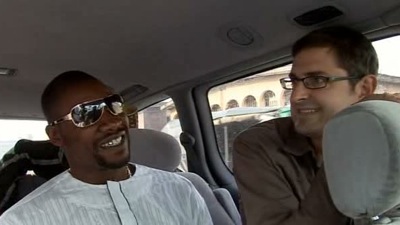 #25 - Law and Disorder In Lagos
Season 1 - Episode 14
On the streets of Lagos, it is not the police who wield power but gangs of fight-hardened young men known as Area Boys. Louis spends time with several outfits, joining them as they patrol their turf, clash with local rivals and keep the peace in a brutal and haphazard fashion. The main income for the Area Boys is an arbitrary and unofficial form of taxation, extracted from local businesses and commercial drivers. Louis gets to know the rich and glamorous Area Boy leader MC, a former street youth himself, who has now become a friend of the most powerful men in the city. Taken under MC's wing, Louis experiences the top levels of the Area Boys' world from the inside, complete with a tour of MC's grand residence and extensive shoe collection, and ending in a chaotic mini-riot with gunshots, blood and mayhem. On the side of the law, Louis rides with KAI, the government's Kick Against Indiscipline paramilitary task force, as they storm different city districts. With bulldozers and arrest warrants, KAI use their own strong-arm tactics, and are in their way as feared as the Area Boys. In Law and Disorder in Lagos, Louis wrestles with life in a world in which the forces of law and the forces of disorder are not always readily distinguishable and nothing is quite what it seems.