Ideal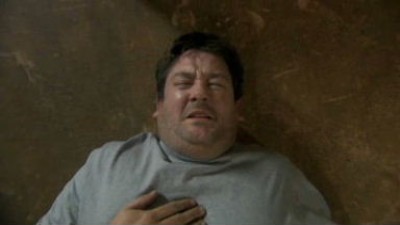 #1 - The Pains 8.83
Season 4 - Episode 1
When Moz suffers a suspected heart attack, his girlfriend Nicki re-ignites her affair with the PC.
#2 - The Seduction
Season 1 - Episode 2
While Nicki is away, Moz tries to play - by attempting to seduce one of his new customers after seeting her at a nightclub where his best mate Kuldip is a DJ. However, the rat (from the previous episode), has other ideas...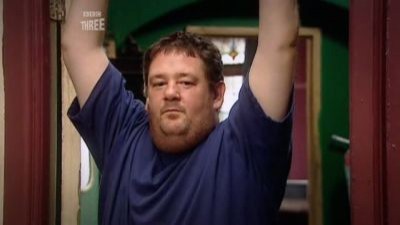 #3 - The Stag Do
Season 2 - Episode 1
Nicki's moved in with Sangita while Moz has a nervous new neighbour, Judith. Derrick and Yasuko are due to get married and Moz is asked to be best man. Cartoon Head has a special surprise for the stag do.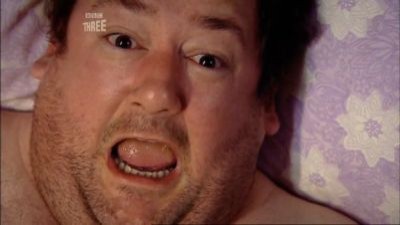 #4 - The Landlord 8.53
Season 2 - Episode 2
Moz's landlord is coming to visit at the most inopportune time.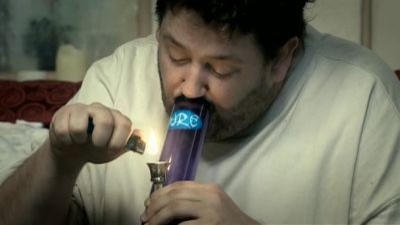 #5 - The Rat 7.51
Season 1 - Episode 1
Nicki is getting fed up with Moz not paying her enough attention, PC turns up with a delivery, and a strange man wearing a cartoon mask lets himself into the flat. Moz also has to contend with a couple of unwelcome visitors, in the shape of a rat and rival dealer Pyscho Paul.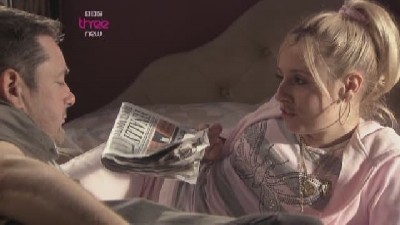 #6 - The Red Bag
Season 5 - Episode 3
Moz has rashly promised to get a proper job and girlfriend Jenny is determined that he keep his word. Cartoon Head has found out about Judith's affair and is out for revenge, whilst Keith and Carol have a dead body to dispose of in the flat opposite.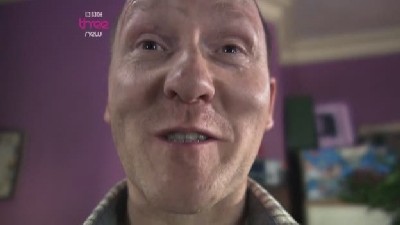 #7 - The Kill 7.86
Season 6 - Episode 3
Moz discovers that Cartoon Head's gang are involved in black market organ trading. Judith and Jake embark on an ill-advised plan to kill Cartoon Head.
#8 - The Brothel 7.75
Season 7 - Episode 3
Moz and Nicki begin a rival hash dealing businesses but a price war starts with both businesses attempting to undercut each other. Brian and Carmel open up a brothel.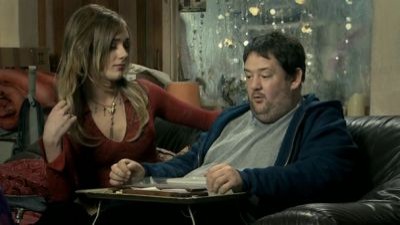 #9 - The Affair 8.16
Season 1 - Episode 4
Moz gets rid of his stalker and China has split up with her boyfriend. Meanwhile Colin tries to flog some stolen goods (even though he's still on probation) and then steals the photos of Nicki.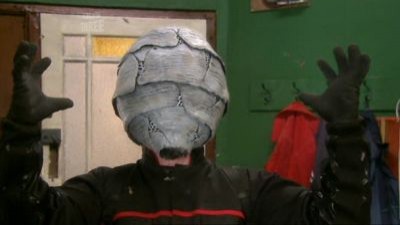 #10 - The Nest
Season 3 - Episode 4
Moz receives an unwelcome visit from gang leader, Stemroach. Meanwhile, the discovery of a wasp nest in the loft has disastrous consequences for the born again Christian builders.
#11 - The Documentary 8.15
Season 5 - Episode 4
Moz's flat is taken over by Cartoon Head's triad and then later by a TV crew.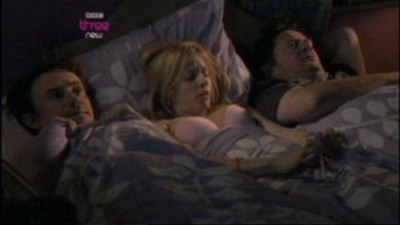 #12 - The Secret 8.43
Season 4 - Episode 4
Despite Moz and Jenny's best efforts to keep thier affair secret it seems everybody knows what's going on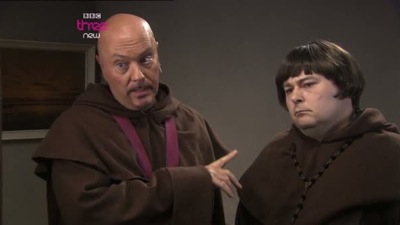 #13 - The Lapse 8.07
Season 6 - Episode 5
With Jenny away, Moz finds himself falling for the charms of both his ex-girlfriend Nicki and his sophisticated American neighbour Tilly.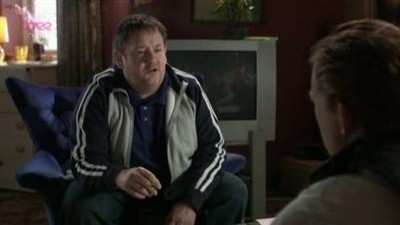 #14 - The Paintings 8.53
Season 7 - Episode 4
Mistakenly believing Moz to be an avant garde artist, Tilly arranges for him have an exhibition. Jess and Cartoon Head experiment with ketamine and find themselves way out of their depth.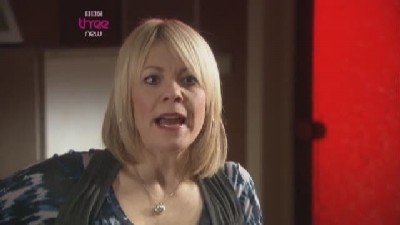 #15 - The Poster 7.88
Season 6 - Episode 4
Moz agrees to help Tilly with her new range of stained T-shirts. Jenny mistakenly believes that Moz has dumped her and gets into all kinds of trouble.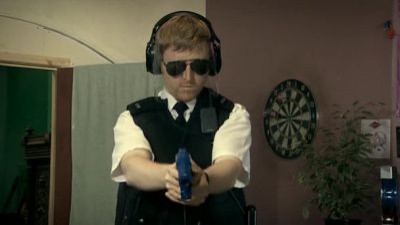 #16 - The Backpacker 8.27
Season 1 - Episode 5
A face from Nicki's past arrives unexpectedly wanting to stay, the polaroids from behind the bathroom cabinet go missing and re-appear, and Moz is selling red weed.
#17 - The Night 8.76
Season 3 - Episode 1
Moz tries to hide his dope dealing from the born again Christian builders working in his flat, and lack of sleep is making Nicki hallucinate. Judith the 'reformed' necrophiliac is seen dragging heavy sacks up the stairs into her flat.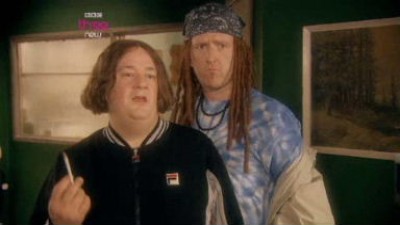 #18 - The Past 8.50
Season 4 - Episode 2
Moz reminisces about 1993, the year he first moved into the flat.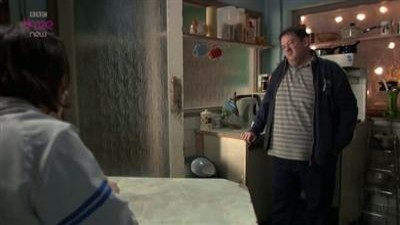 #19 - The Police 7.82
Season 7 - Episode 1
Moz plots to win back the heart of his true love, Jenny. However, when he discovers she has joined the police force, his plans are thrown into disarray.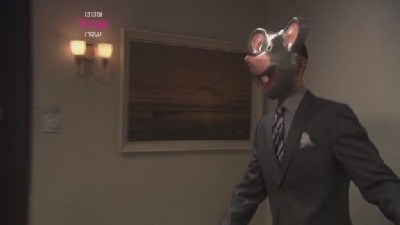 #20 - The Healer 8.12
Season 5 - Episode 1
Moz decides to stop dealing in an attempt to turn over a new leaf. Jenny is in a coma and different friends try to snap her out of it.
#21 - The American 8.18
Season 6 - Episode 2
Moz and Jenny's plans to move to Italy are thrown into disarray when Moz learns he has been removed from the most wanted list. Brian is dumped by his transgender boyfriend, Nathaniel.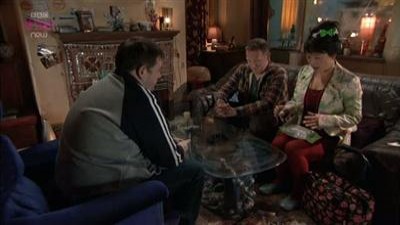 #22 - The Debtors 7.60
Season 7 - Episode 2
A penniless Moz calls in his debts. However, his mates seem very reluctant to pay him back. Jess falls under the spell of masked hit man Cartoon Head.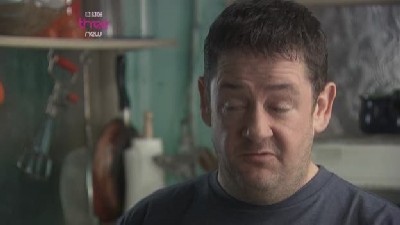 #23 - The Temptation 8.29
Season 5 - Episode 2
Moz finds it hard to resist other women with his girlfriend still in a coma. Brian finds himself falling in love with a conjoined twin.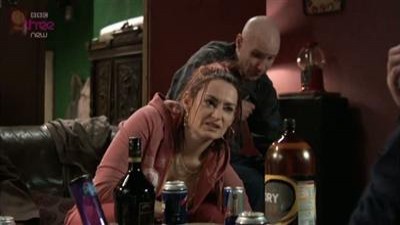 #24 - The Love 8.13
Season 7 - Episode 5
Sitcom about a small-time drug dealer. Moz tries to turn his friendship with Tilly into a full-blown relationship. Colin hires his estranged wife Carmel as an escort girl.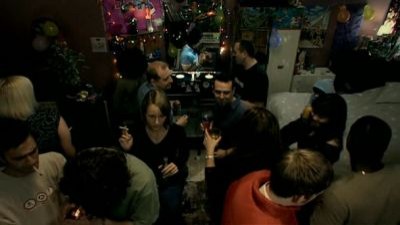 #25 - The Party 8.30
Season 1 - Episode 6
Its Moz's birthday, and all Nicki has bought him is a sandwich and some chocolate, so she decides to throw him a party in the flat.