Hellsing Ultimate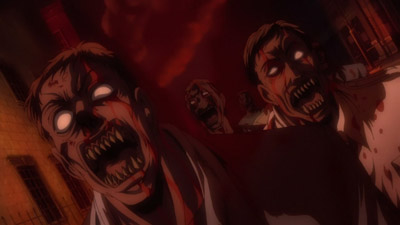 #1 - Hellsing V
Season 1 - Episode 5
While Alucard is trapped aboard an aircraft carrier, London is plagued by a gruesome vampire onslaught. Elsewhere, Integra narrowly escapes a horde of Nazi vampires.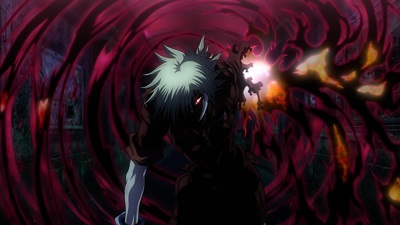 #2 - Hellsing VII
Season 1 - Episode 7
When her memories are violated, Seras becomes trapped in an illusion which forces her to relive the most horrifying moments of her life. Upon waking from the nightmare, the real pain begins as the battle nears its end.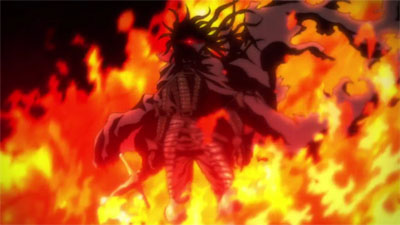 #3 - Hellsing IX
Season 1 - Episode 9
Alucard, gravely injured, recalls his painful childhood, his supernatural transformation, and violent and bloody altercation with Walter.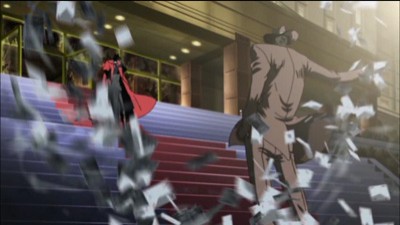 #4 - Hellsing III
Season 1 - Episode 3
The Hellsing organization resorts to the recruitment of mercenaries in the wake of a devastating attack on headquarters, and Integra's suspicions concerning the origins of their enemy are confirmed.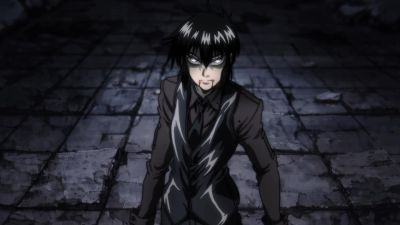 #5 - Hellsing X
Season 1 - Episode 10
Shocking revelations and epic bloodlettings highlight this harrowing final chapter in the Hellsing Ultimate Saga. Find out what becomes of Alucard and the rest of the supernatural freak show!