Glee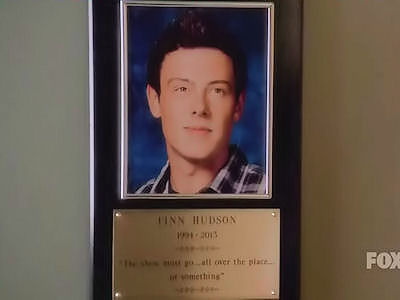 #1 - The Quarterback 8.84
Season 5 - Episode 3
The McKinley gang celebrate the life of former quarterback and New Directions member Finn Hudson. The episode mirrors the real-life death of actor Cory Monteith (1982-2013), who played Finn.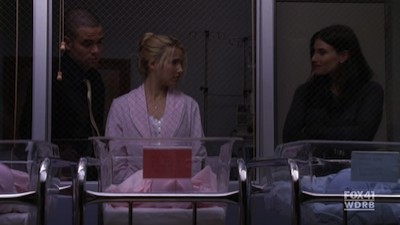 #2 - Journey to Regionals 8.75
Season 1 - Episode 22
Quinn is getting more anxious by the minute as she expects the baby, plus, Regionals is finally here, but will the Glee Club be able to triumph over Sue Sylvester's plots?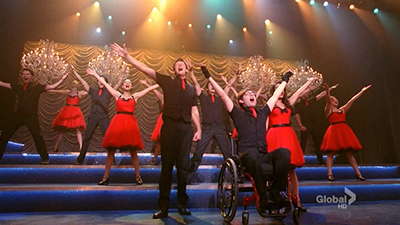 #3 - Nationals 8.69
Season 3 - Episode 21
The glee club travels to Chicago, to compete in Nationals against the best show choirs in the country, including Vocal Adrenaline, for celebrity judges including Lindsay Lohan and Perez Hilton.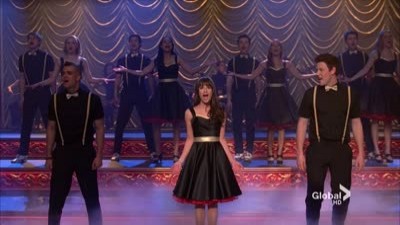 #4 - On My Way 8.64
Season 3 - Episode 14
Things heat up as the New Directions go head-to-head with the Dalton Academy Warblers at Regionals.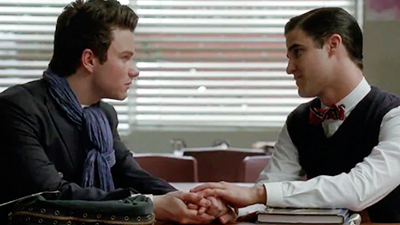 #5 - Goodbye 8.56
Season 3 - Episode 22
The William McKinley High School class of 2012 graduates, and the glee club bids farewell to its graduating seniors.
#6 - Hold On To Sixteen 8.54
Season 3 - Episode 8
In an attempt to recruit a few more members, Finn tracks down former teammate Sam Evans and convinces him to come back to the glee club. Tina comes to the defense of Harry and encourages him to pursue his dream while McKinley prepares to host the big sectionals performance.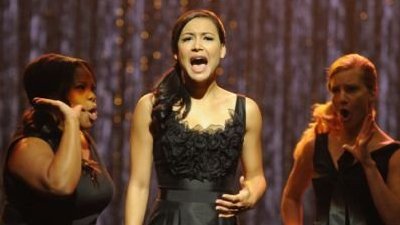 #7 - Mash Off 8.52
Season 3 - Episode 6
Congressional hopeful Sue Sylvester starts a smear campaign to ruin the candidacy of her biggest rival. Puck falls in love, and glee club directors Will and Shelby encourage some friendly competition between their clubs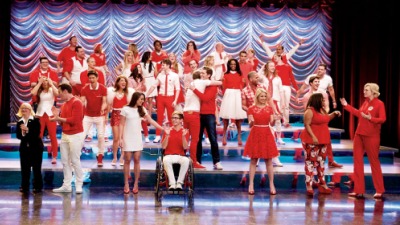 #8 - Dreams Come True 8.49
Season 6 - Episode 13
All of Will's hard work and dedication to the Glee Club and to fostering the talents and dreams of his students pays off in a major way, and everyone shares in the feeling of joy that permeates the school as teachers and students reflect on their shared journey. Old rifts and wounds are healed and new sights are set on a promising future. Everyone seems to be ending up exactly as expected and right where they belong… along with more than a few unexpected surprises.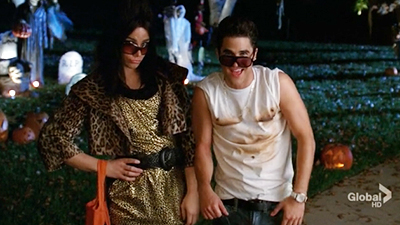 #9 - Props 8.44
Season 3 - Episode 20
Tina's head injury from falling into a fountain leaves her seeing her fellow singers and other people at McKinley High in a new way as rehearsals continue for the glee club's Nationals performance.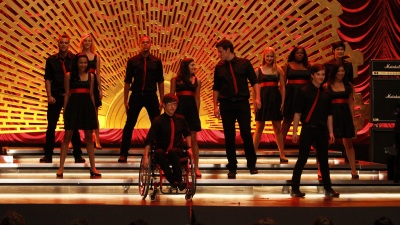 #10 - Sectionals 8.41
Season 1 - Episode 13
Sectionals is finally here for the Glee Club, but when Quinn's secret unravels, the club may not be able to recover in time to compete. Meanwhile, Sue's scheming hits an all-time high, and with Emma and Ken's marriage looming, Will makes a decision that could change his life forever.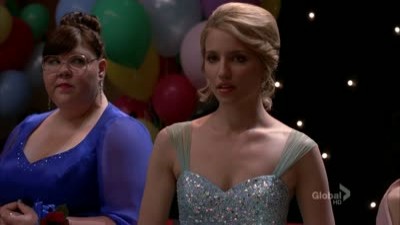 #11 - Prom Queen 8.40
Season 2 - Episode 20
When the entertainment for prom falls through, Principal Figgins asks New Directions to perform at the dance much to prom coordinator Sue's dismay. Things get heated as the competition for prom king and queen draws closer, and Jessie St. James returns.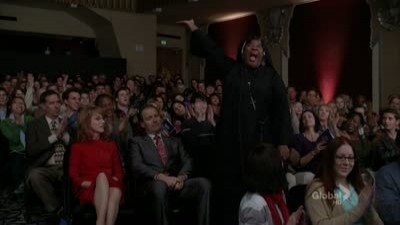 #12 - Original Song 8.39
Season 2 - Episode 16
With Sue Sylvester coaching Aural Intensity, Blaine and the Warblers' dynamic set list and tough judges Tammy Jean Albertson (guest star Griffin) and Sister Mary Constance (guest star Devine), the kids of New Directions decide the only way to win Regionals is to write and perform their own original songs. Meanwhile, Quinn is hell-bent on getting Finn back and ruling McKinley once again.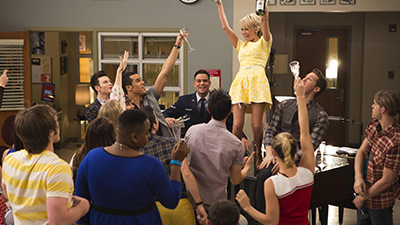 #13 - 100 8.36
Season 5 - Episode 12
The original members of New Directions reunite at McKinley to celebrate and reflect on the history of the seemingly doomed glee club.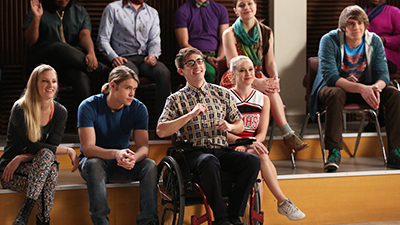 #14 - New Directions 8.36
Season 5 - Episode 13
As the fate of the glee club becomes a reality, April and Holly plot a plan to save New Directions. Meanwhile, Rachel and Santana attempt to make amends after their blowout fight.
#15 - Born This Way 8.33
Season 2 - Episode 18
The glee club learns about self-acceptance through the music of Lady Gaga; Lauren and Quinn compete for prom queen; Ms. Pillsbury faces with her issues; Rachel makes a life-changing decision; Santana schemes.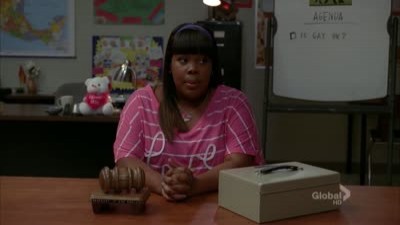 #16 - Heart 8.33
Season 3 - Episode 13
In honor of Valentine's Day, Will challenges the New Directions to find and perform the world's greatest love songs. Meanwhile, Rachel's two dads Hiram and LeRoy Berry pay a visit to McKinley High.
#17 - The Sue Sylvester Shuffle 8.27
Season 2 - Episode 11
A local football championship game takes place and the "Thriller" mash-up is performed during the halftime show. The Cheerios, McKinley High's cheerleading team, compete at Regionals.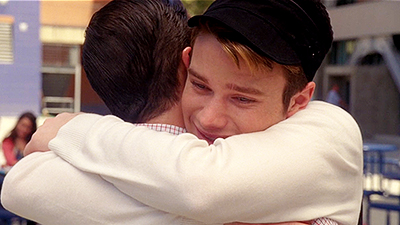 #18 - The New Rachel 8.25
Season 4 - Episode 1
Rachel begins school at NYADA, where she meets junior Brody Weston (Dean Geyer) and starts classes with a tough dance instructor, Cassandra July (Kate Hudson). At McKinley High, the rebuilding of New Directions begins and Wade "Unique" Adams (Alex Newell) transfers to join the group. Kurt aids director Will Schuester in finding potential recruits, who include Marley Rose (Melissa Benoist) and Puck's half brother Jake (Jacob Artist).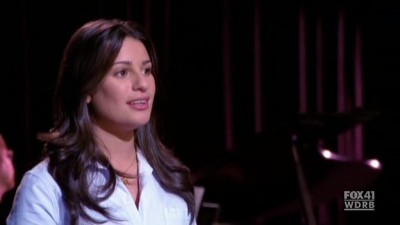 #19 - Pilot 8.24
Season 1 - Episode 1
Will Schuester an optimistic high school teacher, tries to reinvent the McKinley High School's glee club, while reinventing himself. He challenges a group of outcasts to realize their true star potential, while facing harsh criticism from everyone in the school.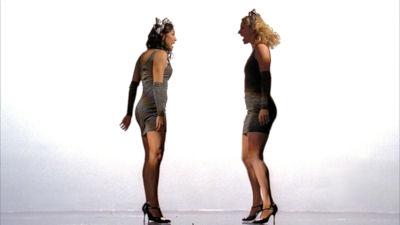 #20 - Dance With Somebody 8.24
Season 3 - Episode 17
The glee club pays homage to a true icon when they cover Whitney Houston's greatest hits. Meanwhile, Emma and Will are one step closer to their dream wedding.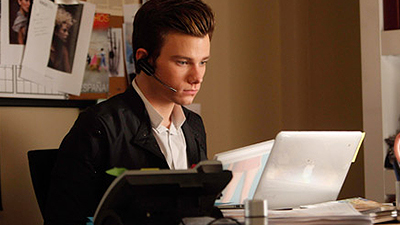 #21 - The Break-Up 8.23
Season 4 - Episode 4
The relationships of four of the couples are tested – Will and Emma, Rachel and Finn, Kurt and Blaine, and Santana and Brittany but only one of them will survive.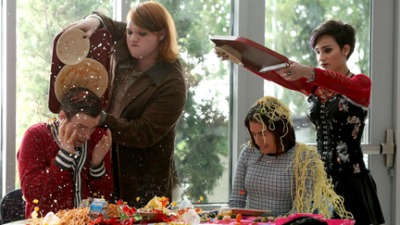 #22 - 2009 8.23
Season 6 - Episode 12
GLEE goes back in time to see why the original members of New Directions signed up for glee club in the first place.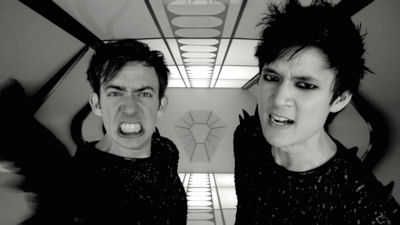 #23 - Michael 8.23
Season 3 - Episode 11
In a special episode celebrating the music of Michael Jackson, the rivalry between New Directions and the Warblers intensifies en route to Regionals. Meanwhile, Kurt and Rachel receive news regarding their admissions process at NYADA, and things continue to heat up between Sam and Mercedes.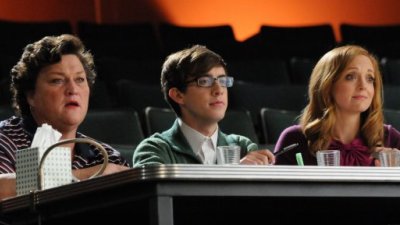 #24 - The First Time 8.22
Season 3 - Episode 5
The school musical West Side Story is readied for performance, with Artie as lead director. Finn meets with a football recruiter (Eric Bruskotter), whom Coach Beiste (Dot-Marie Jones) gains as an admirer.[13] Kurt and Blaine reach a new, physical stage in their relationship, as do Rachel and Finn in theirs.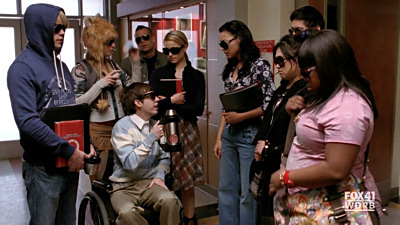 #25 - Blame It on the Alcohol 8.21
Season 2 - Episode 14
Principal Figgins teaches the student body about the danger of underage drinking, and the glee club is personally touched by the message. Meanwhile, Mr. Schuester and Coach Beiste indulge in a little fun of their own.