Disney Animated Shorts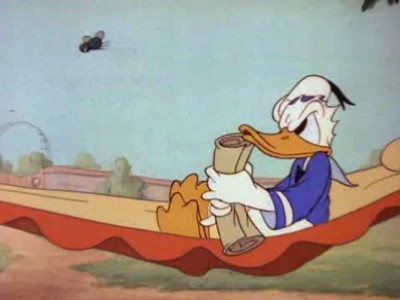 #1 - Self Control
Season 1938 - Episode 1
Donald tries to learn self-control with the help of radio announcer Uncle Smiley. But he finds that the radio advice is difficult to follow in real life.
#2 - Pluto Gets the Paper : Vending Machine
Season 1999 - Episode 58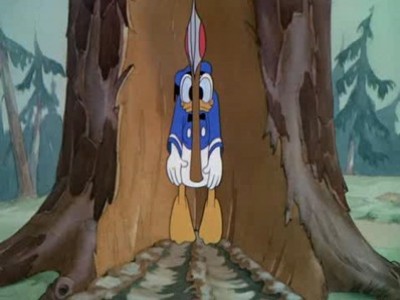 #3 - Timber
Season 1941 - Episode 1
Donald steals Pete's supper, so Pete puts him to work as a lumberjack to work for his food; a job that Donald does not exactly relish.
#4 - The Origin of Stitch
Season 2005 - Episode 1
Stitch discovers Jumba's secret computer that reveals what creatures Jumba had used to create Stitch, and also hints at his other 625 experiments. Stitch is scared to find out what a monster he is, only for Jumba to come and explain how he found love when he met Lilo.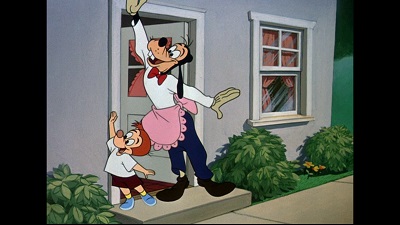 #5 - Father's Day Off
Season 1953 - Episode 1
Mrs. Goofy leaves for the day leaving the house in the hands of her husband, Goofy. Goofy is confident that he can handle the day's household chores but he keeps making typical goof-ups while attempting them. His first mistake is sending Junior to school on a Saturday. At first, he just makes small blunders but, of course, they keep escalating to the point where his house is flooded, scribbled on, set on fire, invaded by firemen and policemen alike, and, basically, an utter disaster area when the wife returns.
#6 - They're Off
Season 1948 - Episode 1
The science of horse racing. Goofy shows the proper way to pick a winner, with a horse race that comes down to a photo finish as a finale.
#7 - Der Fuehrer's Face
Season 1943 - Episode 1
A German ""oom-pah"" band parades through town extolling the ""virtues"" of the Fuehrer with the title song. They awaken Donald Duck who has to go to work in a Nazi munitions factory, much to his regret. Luckily in the end, after a frantic workday trying to alternate between making bombs and saluting Hitler, he finds that it has all been a nightmare and that he is still living the the good old U.S.A. Der Fuehrer's Face won the 1942 Academy Award for Best Short Subjects: Cartoons.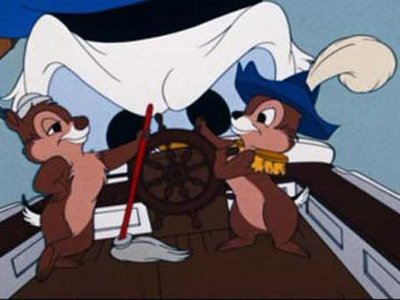 #8 - Chips Ahoy
Season 1956 - Episode 1
Chip 'n' Dale find an acorn heaven on an island in the middle of a pond. But they need to borrow Donald's ship in a bottle to get there.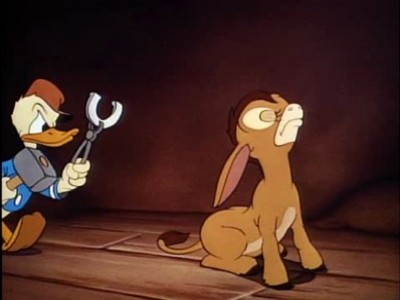 #9 - The Village Smithy
Season 1942 - Episode 1
Blacksmith Donald has two tasks on his list: put a new iron rim on a wagon wheel, and shoe Jenny, a female donkey. But the rim won't stay smooth, and the donkey doesn't want the shoes.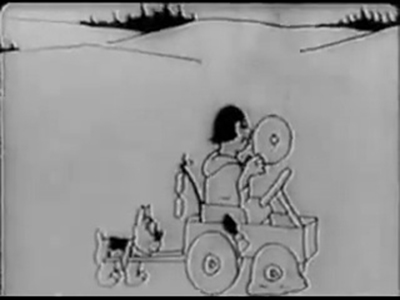 #10 - Little Red Riding Hood
Season 1922 - Episode 1
Laugh-O-Gram - The traditional story of the little girl bringing treats to her grandma (in this case donuts with shotgun-created holes) with the "wolf" as a dapper gentleman in a flivver and her rescuer a passing aviator.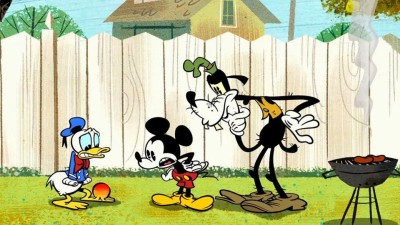 #11 - Flipperboobootosis
Season 2014 - Episode 1
Mickey and Goofy find a cure for Donald's foot ailment.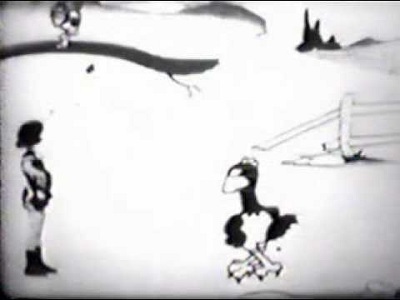 #12 - Alice on the Farm
Season 1926 - Episode 1
Julius is milking his musical cow when Pete kidnaps Alice. Julius chases him on a sawhorse and then wins Alice back in a duel.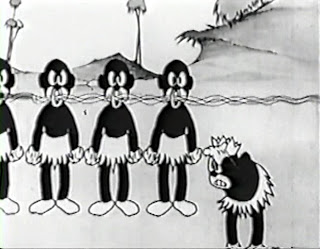 #13 - Alice Cans the Cannibals
Season 1925 - Episode 1
Alice and Julius drive their car into the sea where they become stranded on an island occupied by cannibals.
#14 - Alice the Golf Bug
Season 1927 - Episode 1
Alice, Julius and Pete compete in a manic golf tournament.
#15 - Harem Scarem
Season 1928 - Episode 1
Oswald is a tourist in a Moroccan cafe and falls in love with a dancing girl, who he inevitably has to rescue from the clutches of Pete.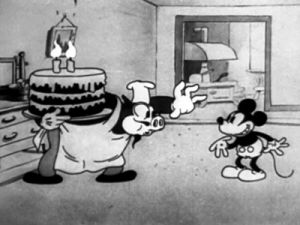 #16 - The Birthday Party
Season 1931 - Episode 1
Minnie, Horace, and Clarabelle join hordes of others for a big birthday celebration. Mickey and Minnie jam on "I Can't Give You Anything But Love, Baby," then Horace and Clarabelle perform a dance and some scat-singing to "Darktown Strutters' Ball."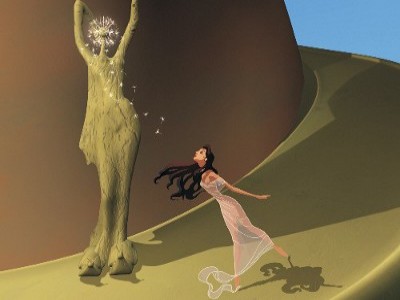 #17 - Destino
Season 2003 - Episode 1
A poetic take on love and time.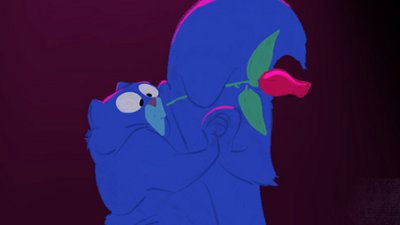 #18 - Lorenzo
Season 2004 - Episode 1
Lorenzo, a cat who is overly proud of his high-life and his overly fluffy tail is suddenly challenged when a spell is cast on his tail which give it a life of it's own.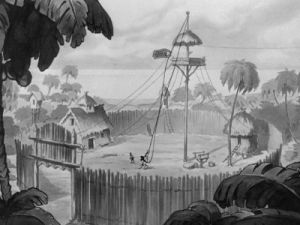 #19 - Mickey's Man Friday
Season 1935 - Episode 1
On a desert island, Mickey befriends the monkeyfaced native Friday, a cannibal whose brothers had planned him to be their evening meal. When the entire tribe returns to get even, Mickey and Friday hold them off from a boobytrapped fort.
#20 - Redux Riding Hood
Season 1997 - Episode 1
This is the story of the Wolf, who, having failed to get Little Red Riding Hood, obsesses over his failure to the point of ruining his life. The Wolf tries to get Little Red after hiding Grandma in a closet, only to be chased off by the Woodsman. The next morning he is caught daydreaming aqbout Red, scolded by his boss and mocked by his co-workers. So, in the middle of a nervous breakdown and his wife regretting the fact that she didn't marry an extremely rich Leonard Fox when she had the chance, our hero decides to build a time machine and get it right.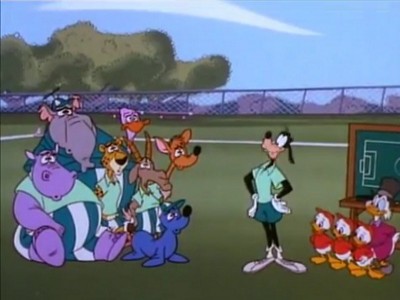 #21 - Sport Goofy in Soccermania
Season 1987 - Episode 1
Uncle Scrooge donates an old beat-up trophy for Huey, Dewey and Louie's soccer tournament. But when he finds out that it is actually worth a million dollars, he has to put together a ragtag team, led by Sport Goofy to win it back.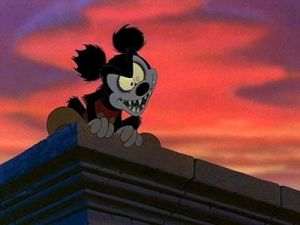 #22 - Runaway Brain
Season 1995 - Episode 1
Looking to earn money for a trip to Hawaii, Mickey takes a "few hours of mindless work" with mad Dr. Frankenollie. He never expects to have his mind switched with Frankenollie's vast monster, Julius.
#23 - Rollercoaster Rabbit
Season 1990 - Episode 1
Baby Herman loses his balloon at an amusement park. When Roger goes to get him another, he's crawled off to explore the rest of the park.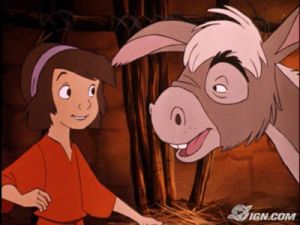 #24 - The Small One
Season 1978 - Episode 1
A young boy must sell his undersized donkey to raise mony for food. But instead of being sold to the local merchants, the donkey is destined for a very special passenger on a very special journey.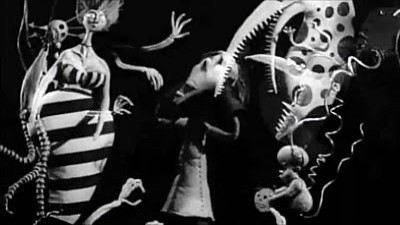 #25 - Vincent
Season 1982 - Episode 1
A young boy, seemingly normal on the outside, has inner dreams of becoming like Vincent Price.