Detective Conan
#1 - The Roller Coaster Murder Case 7.97
Season 1 - Episode 1
Shin'ichi helps solve a murder on a balcony. After-wards Shin'ichi goes with his childhood friend, Ran to an amusement park. When someone is decapitated on a roller coaster, they're riding on, he solves the case quickly. As Shin'ichi and Ran are about to leave, Shin'ichi follows a suspicious man into an alley he is knocked out and give a poison by a man in black, the poison doesn't kill him but instead shrinks him to the size of a kid.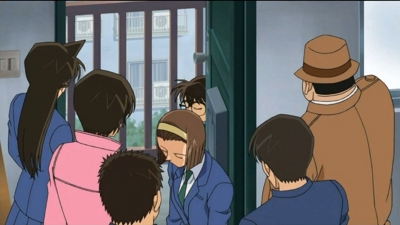 #2 - The Truth of the Urban Legend (Part 2)
Season 18 - Episode 8
After investigating the apartment, they find out the hammer man was actually a woman. They manage to capture her before she escapes. Later, Kiyonaga Matsumoto is awaken by a nightmare from a past case.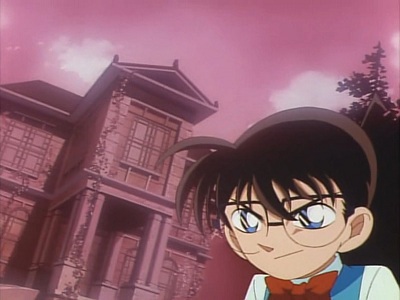 #3 - The Secret of the Moon, the Star, and the Sun (part 1)
Season 7 - Episode 1
Professor Agasa takes the Detective Boys to an abandoned house for a day of puzzle solving. But when the clues he hid are found broken, Conan realizes someone is living there.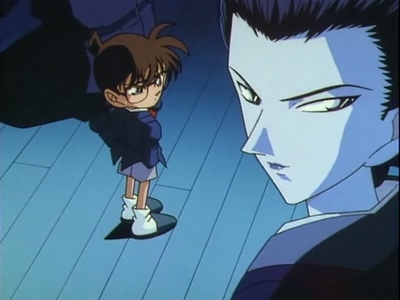 #4 - The Client Full of Lies (Part One)
Season 9 - Episode 1
An old but pretty woman comes in Kogoro's office, asking him to find the address of her first love. Kogoro gets very interested in her,and Conan quickly finds out the address. Conan is also suspicious about this woman because he noticed that she kept telling lies-- saying that she wasn't married when her ring finger was thinner and saying that she never cooked when she could recognize different kinds of fish just by looking at the gills. But when they arrive, they find an open door. And the open door revealed a bloody crime scene-- the woman's first love lies dead on the floor.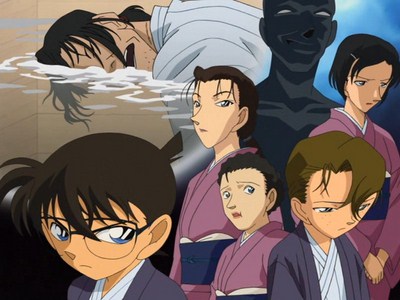 #5 - A Small Client (Part 1)
Season 13 - Episode 1
A seven year old movie star by the name of Kazuki Kinukawa comes to the Moore office to try and find his mother who abandoned him at the office. His reasons are to tell his mother he will not give her any money now that he is famous. Conan finds out that the kids mother is at Atami due to the old dirty postcards she sent him. Kazuki reveals that he remembered that his mother had a mole near her breast. A man who is trying to confirm the rumor that Kazuki's father is a murderer is found dead in a tub.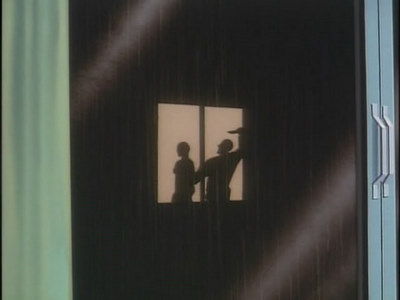 #6 - General Hospital Murder Case 7.50
Season 4 - Episode 1
Mori is in the hospital after injuring his ankle. While there, he witnesses a shadow of a murder. After causing an uproar three times and finding the place where the murder took place was an empty room, the murder occurs on the fourth time. Conan figures out that light is being reflected to that room and that the the first three times were in a different room while the fourth one occurred in the room Mori presumed. The culprit has an alibi of talking to the nurse in another room at the time of the murder. Mori is desperate to go into the Sleeping Kogoro phase to prove his innocence and happily exclaims it's coming when Conan secretly shoots a tranquilizer dart. Conan disproves the culprits alibi and proves Mori to be innocent.
#7 - The Mysterious Mole Alien Case (1) 7.62
Season 5 - Episode 1
A client named Masao come to see Kogoro claiming that his sister has gone missing and he thinks she has been murdered.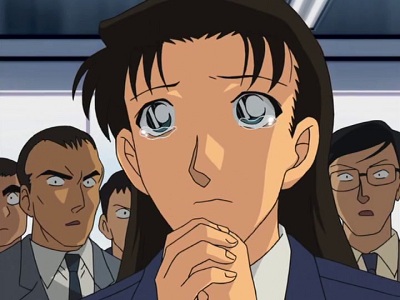 #8 - Metropolitan Police Detective Love Story 6 (Part 1)
Season 14 - Episode 1
Yumi overhears that a promotion for Takagi will send him to a case in a far away place where he shall remain there until the case is solved. Apparently the case involves a large number of people in a crime organization, where he is expected to be there for three years. Later the Detecitve Boys are walking home when they noticed a strange jogger. Takagi, Sato, and Chou are placed on the case of a murder. The Detective Boys come across them and identify the jogger as the suspect. When they arrive, the suspect's allibi of video recordings proves he was there the whole time the murder took place, but the Detective Boys are certain he was the jogger. What's more, the allibi is confirmed by Officer Chiba, since it's his roommate.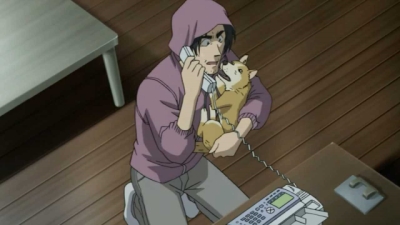 #9 - Clash of Red and Black! (The Beginning)
Season 17 - Episode 1
Conan, Ran, and Sonoko meet up with Eisuke who is looking for his long lost sister. His sister looks identical to the famous newscaster Rena Mizunashi, but Eisuke claims they are not the same person. They head to a fan of Rena to make sure, but when Ran tries to contact him, a mysterious man continues to answer the phone claiming she dialed the wrong number. They head to his mother's house as a last resort where they discover the fan is on vacation and the mother might be victim of remittance fraud.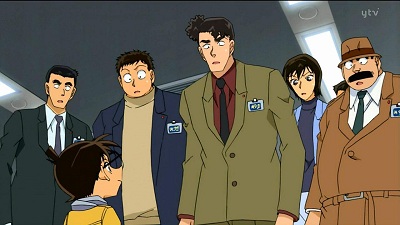 #10 - The Life-Threatening Broadcast of Love (Begin Broadcasting)
Season 22 - Episode 1
Takagi has gone somewhere and Sato cannot figure out where it is. While at the police station, the Detective Boys are approached by a man with a package for Sato. Inside is a tablet with a video of Takagi unconscious and tied up!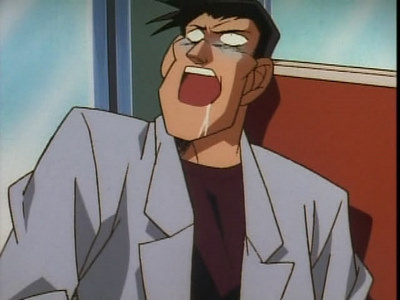 #11 - The Train Trick Murder Case 7.17
Season 3 - Episode 1
As Mori, Ran, and Conan are on their way home from a hot spring, they boarded a train together with a pair of doctors. They arrived at a station where one may change trains to another line, but no one could possibly change trains since the two lines are scheduled differently by a mere five-minute difference. At the station where the trio are to change trains to one going to Tokyo, a murder is discovered. The only suspect rides in the train with Conan's group while the victim rides on a train from a different line. Conan uncovers the trick used by the murderer using the change given by a lady working on the train of the victim.
#12 - Snowman that Cannot Be Smashed (Part 1)
Season 16 - Episode 1
While at a Ski Resort, the Detective Boys encounter college students working on a project. During a blizzard, one of them goes missing!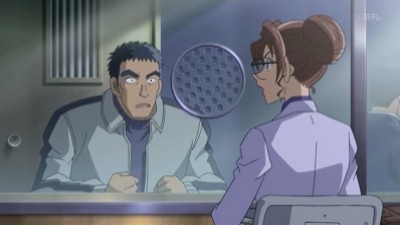 #13 - Courtroom Confrontation IV: Juror Sumiko Kobayashi (Part 1)
Season 20 - Episode 1
A murder case court is in session in which Toshio Iwamatsu is suspected of having killed Tadashi Ishigaki after burglarizing his home office.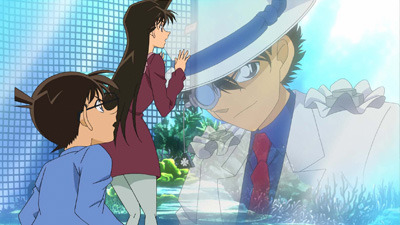 #14 - Kaitou Kid and the Blush Mermaid (1)
Season 23 - Episode 1
The Blush Mermaid goes on display at the Suzuki Museum, stuck on the shell of a turtle swimming inside a water tank. Kaitou Kid has announced that he will steal the jewel.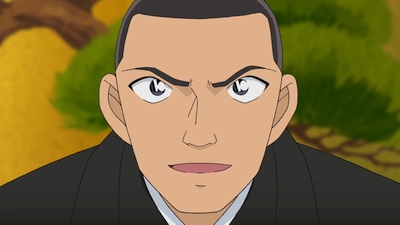 #15 - Conan and Ebizo's Kabuki Jūhachiban Mystery (Part 1)
Season 25 - Episode 1
Conan prevents an accident involving a out-of-control car with no working breaks. Someone poked holes in the brake hose, and the police investigate the incident as an attempted murder. The driver Hosoo was on his way to deliver a valuable double-sided mask to Ichikawa Ebizo, who is rehearsing at the kabuki theater. Ebizo plans to use the mask at next month's performance of "Nanatsu Men."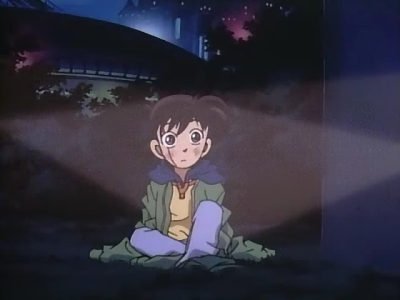 #16 - The Kidnapping of a Company President's Daughter Case 7.97
Season 1 - Episode 2
Shin'ichi tries to come to terms with his new size and convinces Hiroshi of who he is and assumes the identity of Conan Edogawa. He moves in with his girlfriend Ran and her father Kogorou. Conan helps to find a kidnapped daughter of a wealthy businessman.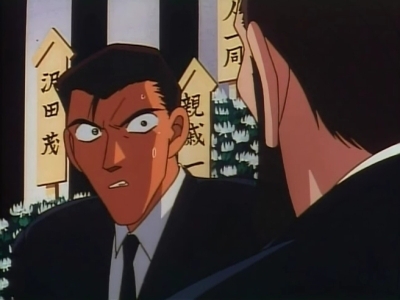 #17 - An Alibi Testimony Murder Case 8.17
Season 2 - Episode 2
A famous lawyer calls for Kogoro at a fancy hotel asking him to follow his wife who may be having an affair. Kogoro, Ran and Conan then going to the man's house discover that the wife in question has been murdered? Who did it, and how was it done?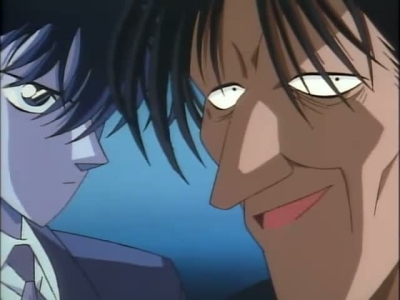 #18 - A Ski Lodge Murder Case (1) 7.80
Season 4 - Episode 2
Ran, Sonoko, and Conan spend the night at a Mountain Villa with their former teacher, Akiko Yonehara. The Mountain Villa has a checkered past, as a massacre occurred three years prior and a mysterious journalist warns it will occur again! It's up to Conan to find the clues before another massacre happens.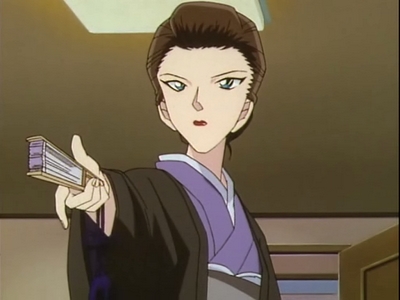 #19 - The Client Full of Lies (Part Two)
Season 9 - Episode 2
The victim is holding a picture of Kogoro's client – does that make her the prime suspect?! What else is the client hiding from Conan and Kogoro?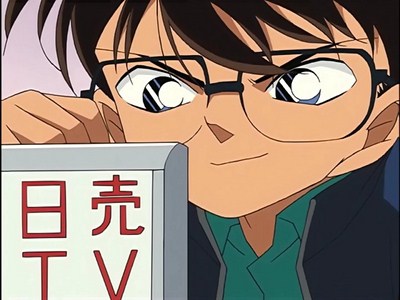 #20 - The Tarnished Masked Hero (Part Two)
Season 12 - Episode 2
Conan solves the case, but the murderer escapes and goes on a tear!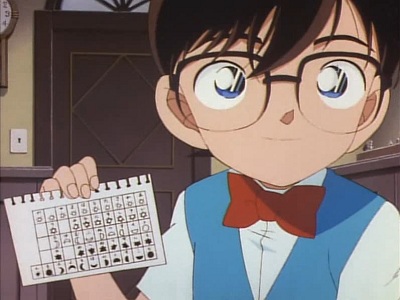 #21 - The Secret of the Moon, the Star, and the Sun (part 2)
Season 7 - Episode 2
Conan discovers an attic in the house, with a dead body. Another man appears and reveals he has been using the house for counterfeiting.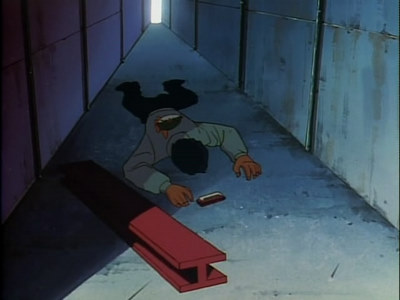 #22 - The Ojamanbō Murder Case 7.78
Season 3 - Episode 2
Conan, Richard, and Rachael are out jogging when they are attracted to a scene of a murder. One of the owners of the Sunfish Cleaning Company has been killed by a falling beam. Conan uncovers the trick by using window reflections.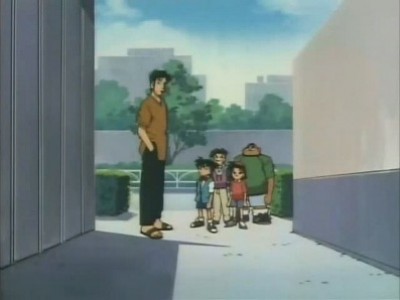 #23 - The Mysterious Mole Alien Case (2) 8.17
Season 5 - Episode 2
The police find Masao at Yoshikazu's house who buried the stolen jewels around the yard. The police are forced to excavate the yard, but they find no body....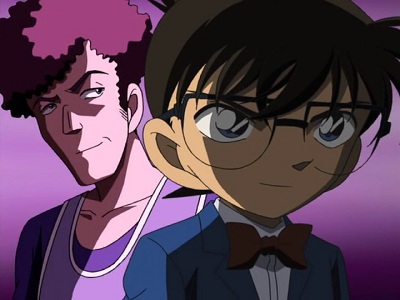 #24 - Metropolitan Police Detective Love Story 6 (Part 2)
Season 14 - Episode 2
Conan discovers that the suspect tricked Chiba's sense of time. He revealed that there was a re-air of the news, and it was dubbed. He also revealed that the culprit cut out parts and fast forwarded parts of the video to manipulate time. He also spun the time two hours behind, and slowly fixed it as the day dragged on. Afterwards, Takagi almost proposes to Sato but Megure reveals to him Chou Takagi is the one being sent for the case. They later take the Detective Boys to Karaoke.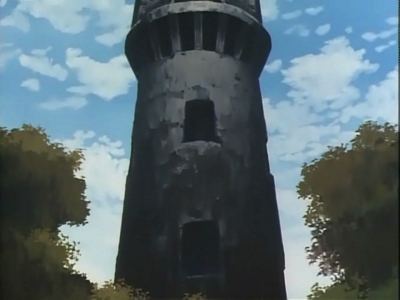 #25 - The Old Castle Investigation Case (1) 8.00
Season 6 - Episode 2
Professor Agasa takes the Detective Boys camping, but he forgets the tent! As they look for shelter, they wander into a castle. Inside, Conan finds a hidden passageway, but is knocked out by someone hiding inside! Professor Agasa and Haibara realize something has happened to him when they cannot find him.