Animaniacs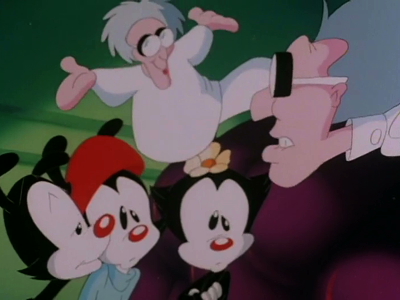 #1 - De-Zanitized 7.82
Season 1 - Episode 1
Dr. Scratchansniff relates the story of how he once tried to make the Warners less zany with psychoanalysis.
#2 - Katie Ka-Boom: The Driving Lesson
Season 1 - Episode 151
Katie gets her learner's permits and is given a driving lesson by her father. Unfortunately, she grows angry as her parents try to instruct her. She turns into an angry green monster and speeds throughout the neighborhood. When they make it home, however, and Katie thanks her parents for the lesson.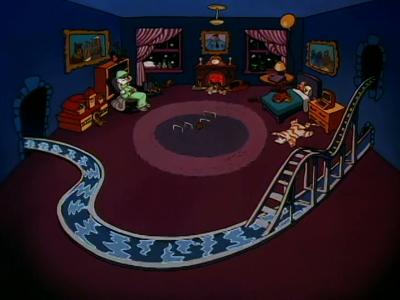 #3 - Nighty-Night Toon
Season 1 - Episode 3
In a slight parody of Winnie the Pooh, each of the Animaniacs are wished a good night sleep.
#4 - Morning Malaise
Season 2 - Episode 3
An annoying morning radio show host named Howie Tern critizes people. The Warners challenge him in order to prove that they are funnier than him.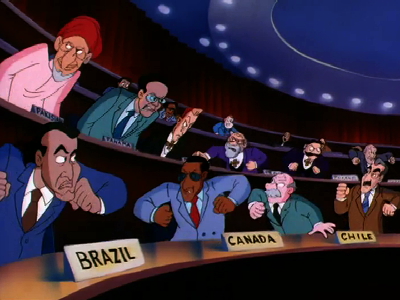 #5 - U.N. Me
Season 3 - Episode 3
The Warners sing a song about the United Nations.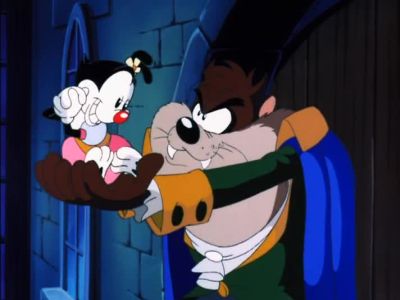 #6 - Cutie and The Beast
Season 4 - Episode 2
In a parody of the Disney film Beauty and the Beast, the Warners walk through a forest and encounter Taz. Dot takes a liking to him.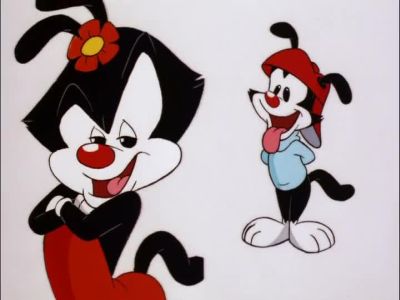 #7 - Dot - The Macadamia Nut
Season 5 - Episode 5
Dot and the rest of the Animaniacs sing and dance to a song that is a parody of the Los del Rio and Bayside Boys song "Macarena".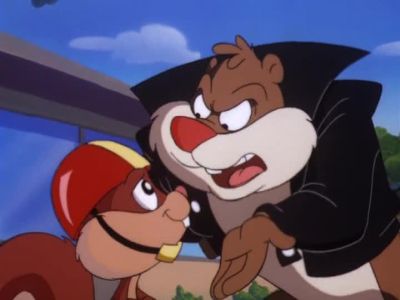 #8 - Bully for Skippy
Season 5 - Episode 6
Skippy is forced to deal with a bully at school at the same time as Slappy faces an advocate against cartoon violence.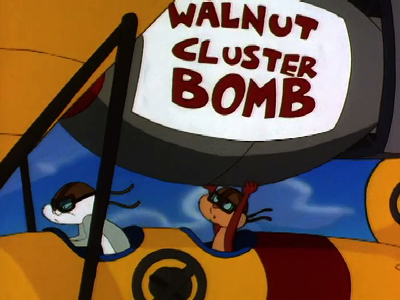 #9 - Nutcracker Slappy
Season 3 - Episode 5
In a cartoon directed by Charlton Woodchuck, Slappy and Skippy try to crack open a walnut to Pyotr Ilyich Tchaikovsky's "Nutcracker Suite".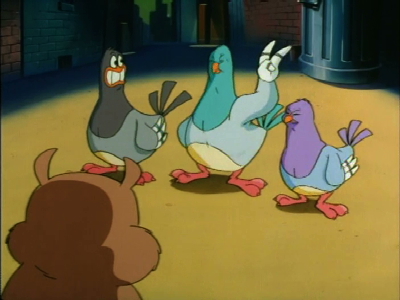 #10 - We're No Pigeons
Season 2 - Episode 4
The Goodfeathers trick a hungry young owl into believing that they are not pigeons.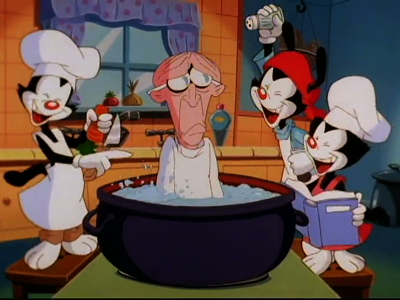 #11 - The Monkey Song
Season 1 - Episode 2
In a parody of Calypso music, the Warners and Dr. Scratchansniff sing about the tumultuous relationship.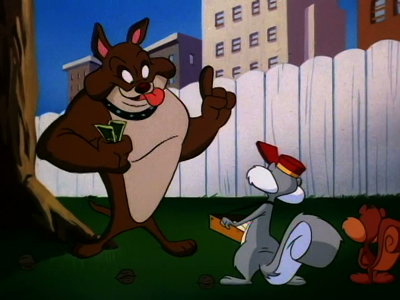 #12 - Slappy Goes Walnuts
Season 1 - Episode 8
Slappy tries to get some walnuts in a yard guarded by a dog.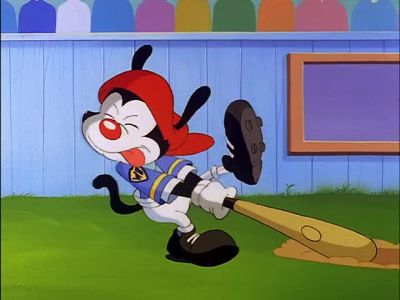 #13 - Mighty Wakko at the Bat
Season 4 - Episode 7
In a parody of the Ernest Lawrence Thayer poem "Casey at the Ba", Wakko Warner must lead the Animaniacs baseball team to victory.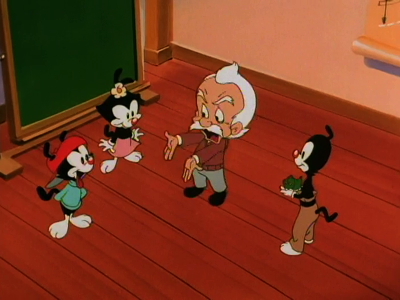 #14 - Cookies for Einstein
Season 1 - Episode 5
As scouts, the Warners try to sell cookies. They get to Einstein's house and inadvertently help him discover the theory of relativity after causing chaos.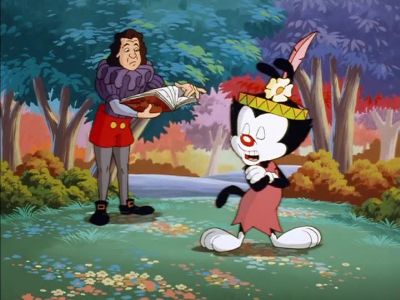 #15 - Jokahontas
Season 4 - Episode 5
Parody of Disney animated films concentrating on Pocahontas, with Dot as the eponymous Native princess.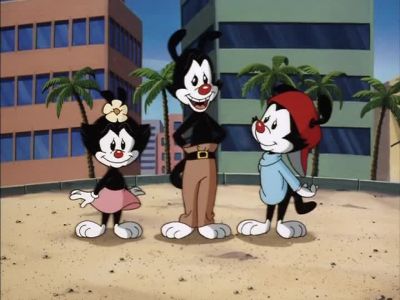 #16 - A Very Very Very Very Special Show
Season 4 - Episode 8
The Warners act nice, warming, and caring in order to win an award for best cartoon show. When they lose he reward, they quickly revert back to their old ways.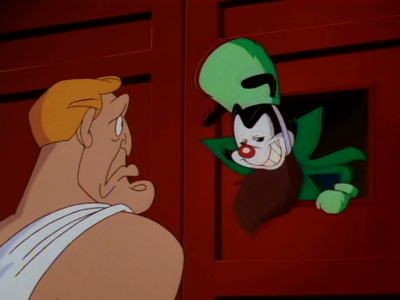 #17 - Hooked on a Ceiling 8.35
Season 1 - Episode 10
Michelangelo paints the ceiling of the Sistine Chapel. He must finish before the pope arrives and prays for assistance. Assistance arrives in the form of the Warners who first paint the ceiling completely white and then fill it with pictures of Elvis and dogs playing poker. Michelangelo convinces them to help him make the correct painting and they agree. They, however, add an interesting touch before the pope arrives.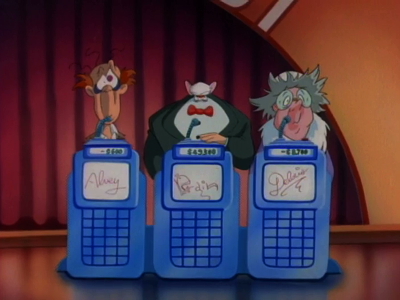 #18 - Win Big 8.12
Season 1 - Episode 6
Brain competes on a trivia game show entitled "Gyp-Parody" to win money to buy a device to take over the world.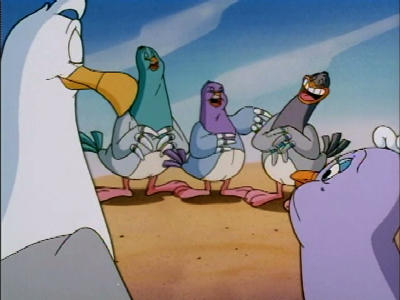 #19 - Miami Mama-Mia
Season 2 - Episode 7
Pesto is Outraged when his mom is going to marry a pigeon in his mid-twenties.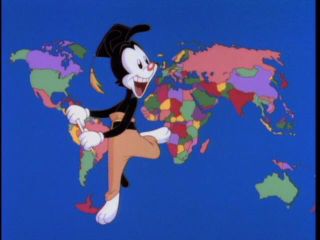 #20 - Yakko's World 8.10
Season 1 - Episode 4
Yakko sings a song to the tune of the Mexican Hat Dance listing the nations of the world.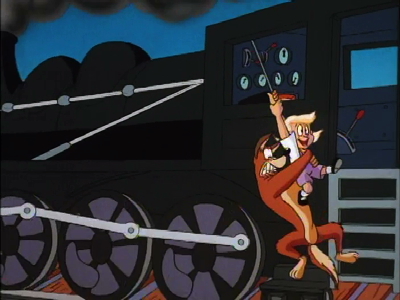 #21 - Whistle Stop Mindy
Season 2 - Episode 5
Mindy follows a train to blow its whistle.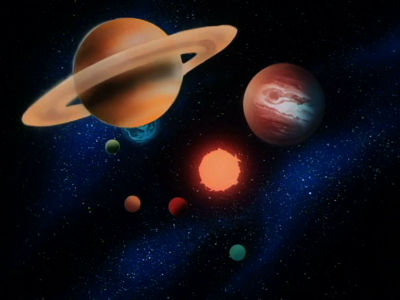 #22 - Yakko's Universe 8.05
Season 1 - Episode 9
Yakko sings a song about the relative vastness of space from one person to the entire universe.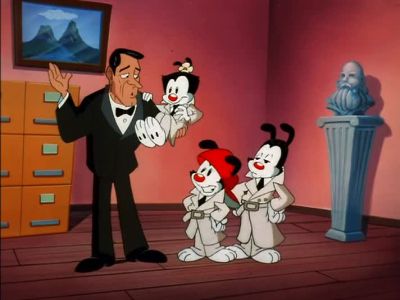 #23 - From Burbank with Love
Season 4 - Episode 11
The Warners are partnered with a James Bond caricature on a mission.
#24 - H.M.S. Yakko 7.93
Season 1 - Episode 7
The Warners Tresspass on captain Mel's beach. He tries to get them to leave. This cartoon is a takeoff of the Gilbert and Sullivan's operettas "Pirates of Penzance" and "The H.M.S. Pinafore".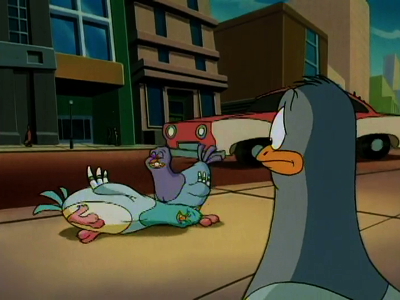 #25 - Goodfeathers: The Beginning 7.65
Season 1 - Episode 11
In order to become a Goodfeather, Squit must find the Godpigeon some food. Squit sees a bagel in the street, but before he can get to it rush hour starts. Squit tries to get the bagel in a number of ways, but all of his attempts fail. Ultimately, the Godpigeon arrives eats the bagel with no trouble. He gives Squit his blessing and Squit becomes one of the Goodfeathers.