60 Minutes
#1 - Killing the Dying? Katie and Condoleezza; President Musharraf
Season 39 - Episode 1
September 24, 2006 The 39th Season Debut: President Pervez Musharraf; Doctors and Nurses Euthanizing? The Private Side of Condoleezza Tonight begins the 39th season of 60 minutes with Steve Kroft posing the questions to Pakistani President Musharraf about his suggested terrorism ties. Katie Couric delves into the person, not the politics, who is Condoleezza Rice; Also, Morley Safer speaks to some doctors and nurses who reportedly help some patients die. Murder or mercy?
#2 - Broken Promises/Kennewick Man/The Pope's Maestro
Season 34 - Episode 52
"Broken Promises" examines how money promises for reconstruction in Afghanistan is yet to arrive. "Kennewick Man" rebroadcasts a segment on the controversy surrounding a 9,000 year old skeleton discovered in Washington state. "The Pope's Maestro" rebroadcasts a segment on a Jewish conductor who has become the musical director for the Pope. "Andy Rooney" talks about portable computers.
#3 - A Relentless Enemy; People Behind the Mosque; Cool Brees
Season 43 - Episode 1
Tonight's first story features Lara Logan back to the Afghanistan-Pakistan border. Last time she was there, she and her crew were fired on - by fighters in a Pakistani sanctuary. In our second story, Scott Pelley with some uncomfortable questions and answers about the Ground Zero Islamic Center proposal. Finally, Steve Kroft with Drew Brees, New Orleans Saints' Super Bowl star quarterback.
#4 - Lost in America/The Mind of a Suicide Bomber/What Are They Saying About Us?/Laura Bush
Season 34 - Episode 1
"Lost in America" examines how the politics of immigration policy made it remarkably easy for members of terror cells to enter the United States. "The Mind of a Suicide Bomber" looks at the psychology of suicide bombers. "What Are They Saying About Us?" looks at what the Arab world thinks of the United States. "Laura Bush" interviews the first lady. "Andy Rooney" warns against haste in the war on terror.
#5 - Wanted: Dead or Alive/The Closer!/O'Reilly
Season 37 - Episode 1
"Wanted: Dead or Alive" profiles Abu Musab Al-Zarqawi the Iraqi terrorist behind a number of gruesome attacks on Westerners. "The Closer!" examines a telemarketing scam in Canada that preyed on the elderly. "O'Reilly" interviews the controversial Fox News host. "Andy Rooney" urges stupid Americans to not vote.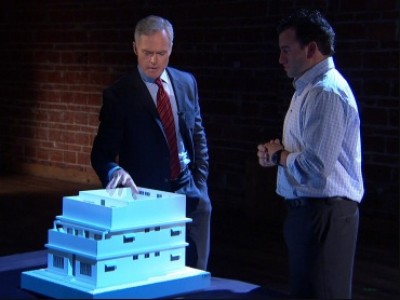 #6 - Afghan President Hamid Karzai; US General John Allen; Arnold Schwarzenegger
Season 45 - Episode 1
Afghan President Hamid Karzai and U.S. Marine General John Allen discuss the war with Laura Logan in Afghanistan; Actor Arnold Schwarzenegger talks about marital issues.
#7 - NYPD's Counterterrorism Unit; Trey Parker and Matt Stone
Season 44 - Episode 1
New York Police Department's counterterrorism unit; the murder of a neo-nazi leader; "South Park" creators Trey Parker and Matt Stone.
#8 - Bridgestone Firestone/Michael Tilson Thomas/Smallpox
Season 33 - Episode 1
"Bridgestone Firestone" investigates the tire company due to a series of death that resulted from tire blowouts. "Michael Tilson Thomas" interviews the famous conductor of the San Francisco's Symphony Orchestra. "Smallpox" looks at the danger posed by the weaponization of the disease that was thought to be eradicated. "Andy Rooney" talks to a handwriting expert.
#9 - Kipp/Frank McCourt/Playing Ball with the KGB
Season 32 - Episode 1
"Kipp" examines a successful public school program that uses discipline, long hours, and a contract. "Frank McCourt" talks to the author about his Pulitzer Prize winning book. "Playing Ball with the KGB" talks to a Russian millionaire who is in the middle of a KGB investigation. "Andy Rooney" talks about events from the summer.
#10 - The Secretary of State, Imminent Danger, Killing Jesus
Season 46 - Episode 1
Scott Pelley interviews Secretary of State John Kerry, who is dealing with multiple challenges including chemical weapons in Syria, foreign terrorism and a potentially a new relationship with the new president of Iran. . Steve Kroft examines America's mental health system, which may be failing those with schizophrenia and other severe mental illnesses. Schizophrenia is a brain disease many mass murderers showed symptoms of. . Norah O'Donnell interviews Bill O'Reilly, who talks about his latest book, Killing Jesus.
#11 - The Arafat Papers/Over the Hill?/Kidnapped
Season 35 - Episode 1
"The Arafat Papers" looks a secret documents seized at Arafat's headquarter that off evidence him. "Over the Hill?" examines why television and advertising executives cater to youth. "Kidnapped" interviews a woman whose children were kidnapped by their father and taken to Saudi Arabia where they are not allowed to leave. "Andy Rooney" talks about Martha Stewart.
#12 - Liza Minnelli; Xavier Suarez
Season 19 - Episode 1
Parents who provide drugs for their children; Ed Bradley interviews Liza Minnelli in London; Miami Mayor Xavier Suarez discusses Cuban influences in his city.
#13 - Noah, Iran, Limited Edition
Season 11 - Episode 1
NOAH is an intimate portrait of an autistic boy and his family. Emmy winner - Segment Producer Imre Horvath.
#14 - John Silber
Season 12 - Episode 1
Mike Wallace interviews John Silber, the controversial president of Boston University.
#15 - Agnew and the Press
Season 2 - Episode 1
#16 - 21 September, 1971
Season 4 - Episode 1
#17 - 20 September, 1982
Season 15 - Episode 1
#18 - Gay Cops/Class of '71/Growing Up in L.A.
Season 25 - Episode 1
#19 - Chalabi; A Fractured Mind; Elian
Season 38 - Episode 2
If you didn't know Ahmed Chalabi before now, you will. Lesley Stahl interviews the Iraqi fallen leader who is now Deputy Prime Minister And meet Robert Oxnam, along with several of his other personalities. Morley Safer does. Elian Gonzalez made media madness five years ago when he was just 6 years old. Today, at 11, he recounts to Bob Simon what he remembers and feels about what he went through.
#20 - 8 Oct. 1968
Season 1 - Episode 2
60 minutes offers an exclusive interview with Richard Nixon the Republcan Party candidate for president. It also looks at highlights an original musical comedy produced by Theatre Atlanta and examines U.S. Defense research into germ and gas warfare.
#21 - Made in China/Epidemic/Live or Die
Season 24 - Episode 1
#22 - Unfinished Business; The Go-To-Guy; Giving Away A Fortune
Season 43 - Episode 2
Lesley Stahl goes to Iraq to report on the sources of conflict that could erupt once the U.S. withdraws; Also Kenneth Feinberg. Just in case you don't know who this is, Feinberg is the man who was in charge of the victims' of 9/11 compensation fund, Agent Orange compensation and most recently the BP oil spill. No one is ever completely happy with how these things go, but Feinberg is used to that and very open about what he's doing. Finally, Scott Pelley with Bill and Melinda Gates. Yes, 'that' Gates. The multi-billionaire who seems determined to use that money for good deeds. And stick around for Andy Rooney's gadgets.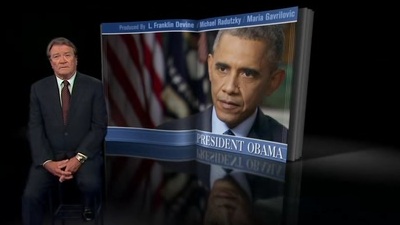 #23 - President Obama; Chairman Ma
Season 47 - Episode 2
The president sits down with Steve Kroft to discuss the current strategy in the Middle East to combat ISIS; and, Lara Logan speaks with the chairman who took $50,000 in seed money and created a company valued at $231 billion.
#24 - Hands off the Wheel, Patrick Kennedy, The Hidden Holocaust
Season 48 - Episode 2
Reporter Bill Whitaker explores self-driving cars. Also: an interview with former representative Patrick Kennedy, who discusses alcoholism and addiction; a portrait of Father Patrick Desbois as he searches to uncover the unknown victims of the Holocaust.
#25 - The Bad Samaritan?/Hard Hats/Not the Best Policy
Season 31 - Episode 2