The BEST Episodes of WWE Monday Night RAW
Every episode ever - ranked by fan votes!
Last Updated: Oct 1, 2019
WWE Monday Night Raw is World Wrestling Entertainment's (formerly the WWF) premiere wrestling event and brand. Since its launch in 1993, WWE Monday Night Raw continues to air live on Monday nights. Raw is generally seen as the company's flagship program due to its prolific history, high ratings, weekly live format, and emphasis on pay-per-views. Monday Night Raw is high profile enough to attract frequent visits from celebrities who usually serve as guest hosts for a single live event. Since its first episode, Raw has now been broadcast live, or recorded from, 197 different arenas in 165 cities and towns in seven different nations: including the United States, Canada, the United Kingdom twice a year, Afghanistan for a special Tribute to the Troops, Germany, Japan, and Italy. The show will be recorded in Mexico for the first time in October 2011. "Raw" has gone through several name changes throughout it's history, starting out first as "Monday Night Raw", then changing to "Raw is War" during the attitude era, changing to just "Raw" after the 9/11/2001 WTC terrorist attacks (to remove the reference to "war"), and is now simply being pushed again by announcers as "Monday Night Raw". Monday Night Raw is also the longest running episodic television show still on TV with more than 16 seasons of shows that run year round.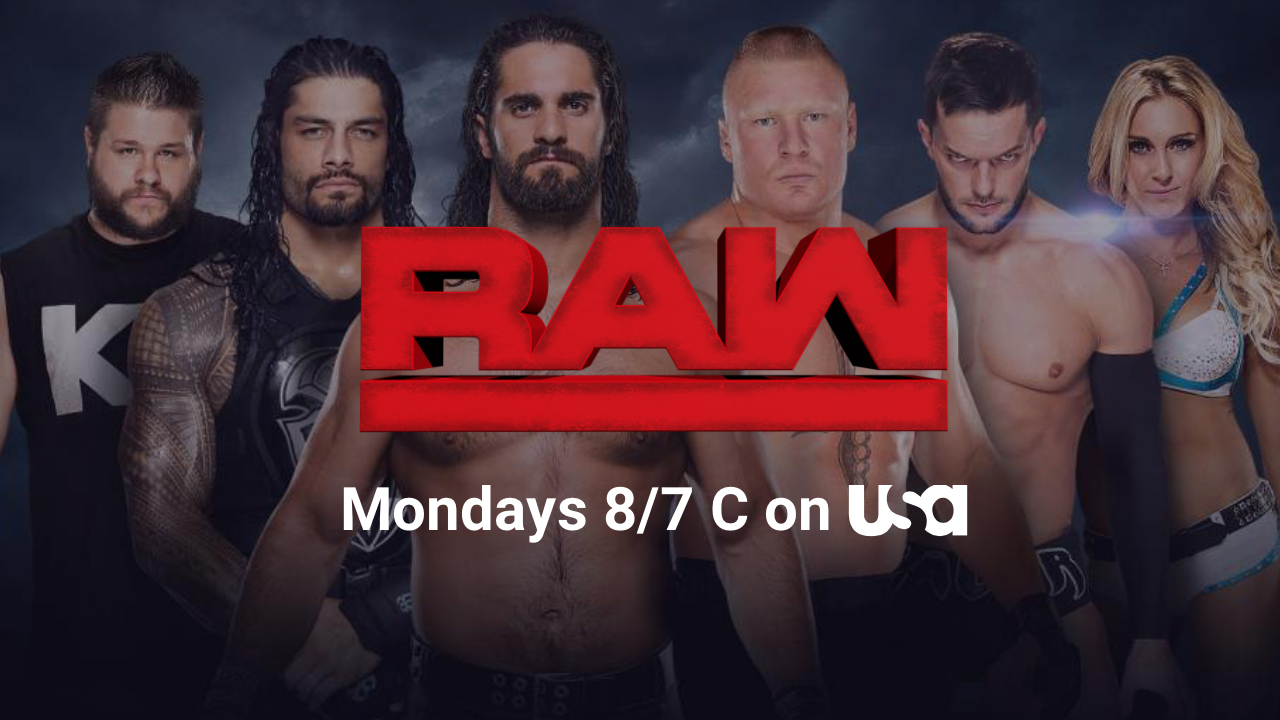 #1 - RAW 42
Season 1 - Episode 42
Gorilla Monsoon confronts Bobby Heenan. Shawn Michaels goes one-on-one with the 1-2-3 Kid. Owen Hart issues a challenge to the WWE Superstar of the Year. Doink, The Quebecers and Crush all see competition.
1 votes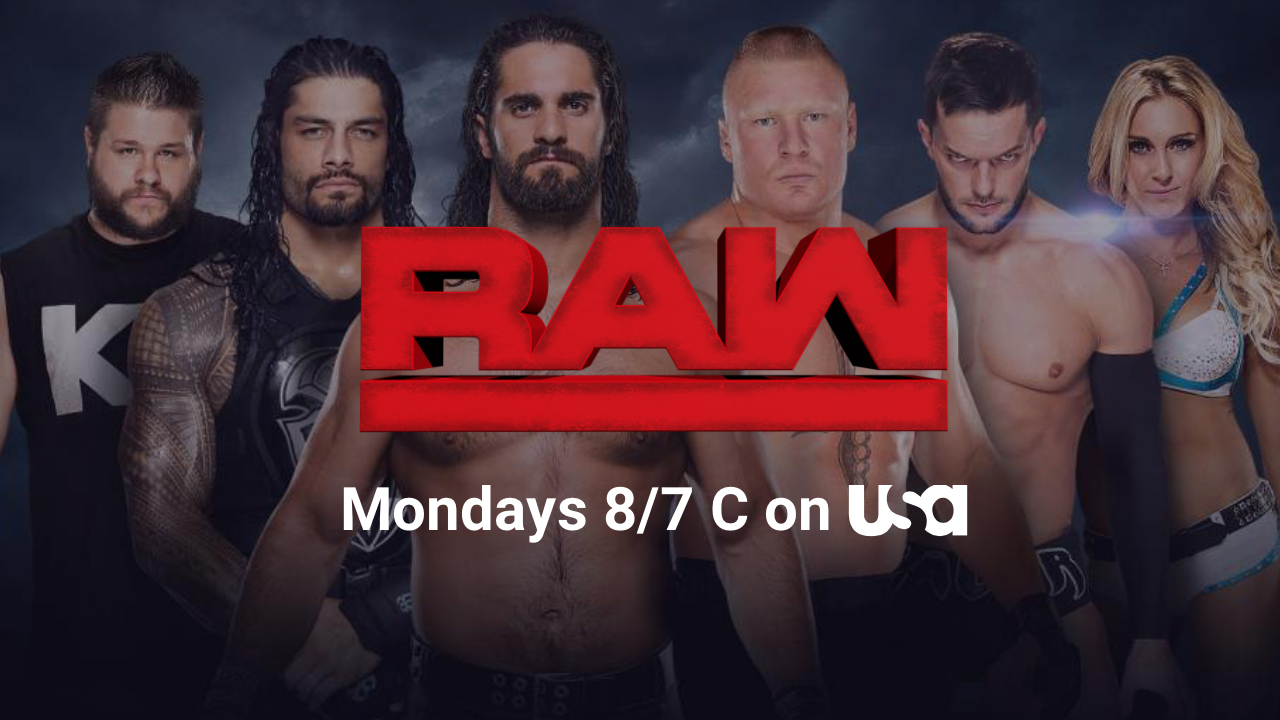 #2 - RAW 48
Season 2 - Episode 3
'Macho Man' Randy Savage takes on Irwin R. Schyster. Diesel faces Scott Powers. Tensions continue to rise between Yokozuna and the Undertaker as their casket match rapidly approaches. Shawn Michaels, Tatanka, Lex Luger, and much more.
1 votes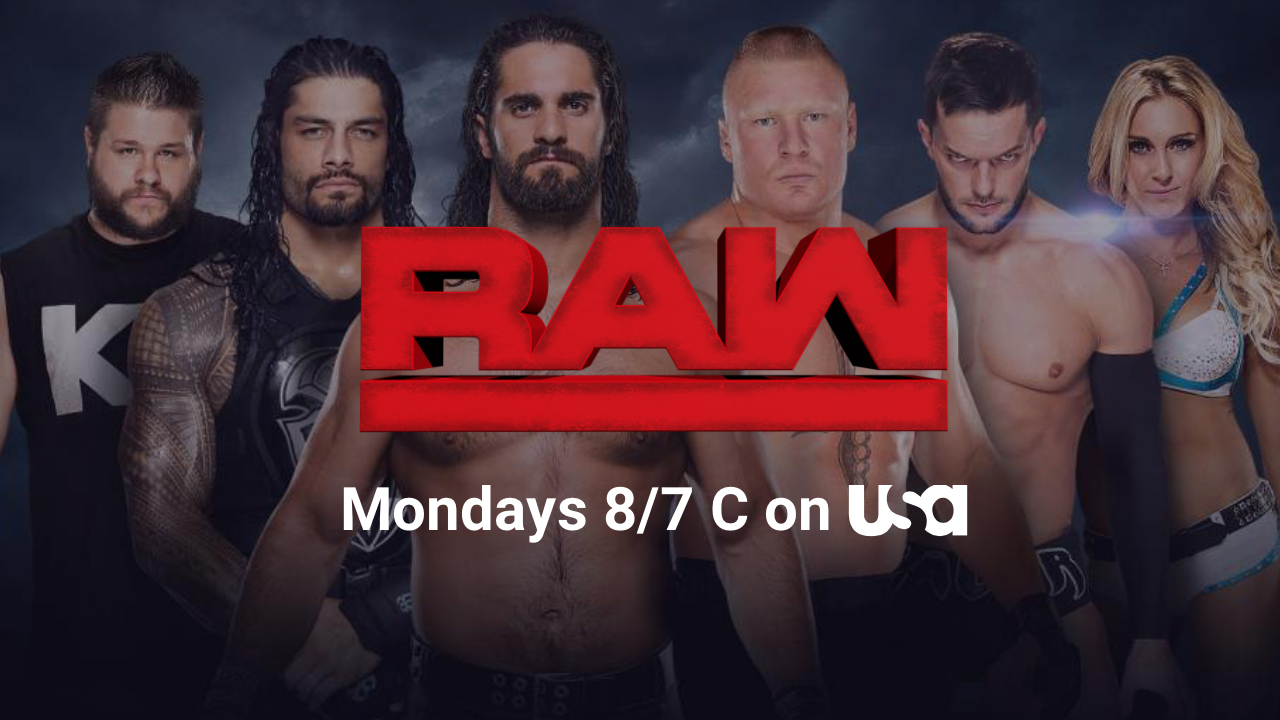 #3 - The First Edge
Season 2 - Episode 24
Ken Shamrock pinned Mark Henry... X-Pac pinned Dustin Runnells... Jeff Jarrett pinned Marc Mero... Kane pinned Jesse James... Edge defeated Jose Estrada by Count Out... NWA World Champion, Dan Severn, pinned Owen Hart... Intercontinental Champion, Rocky Maivia, pinned European Champion, Hunter Hearst Helmsley... Mankind defeated Billy Gunn.
1 votes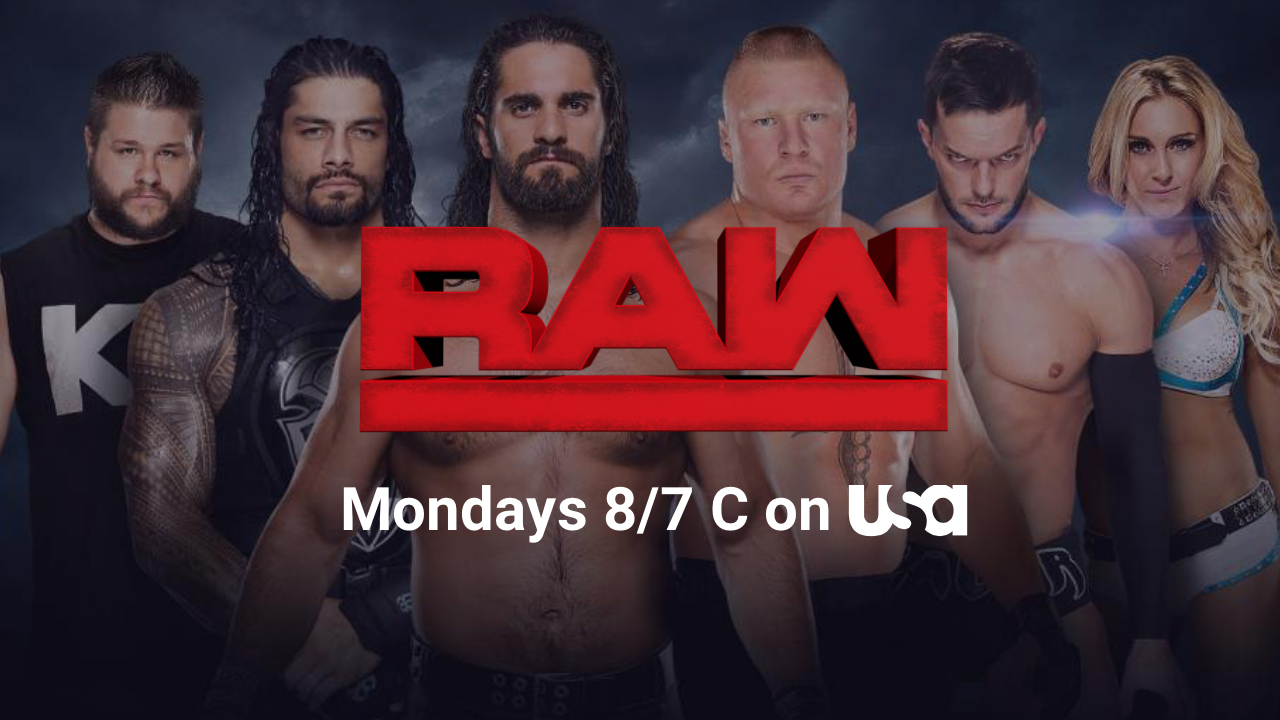 #4 - Show #286
Season 6 - Episode 26
Brock Lesnar defeated Ric Flair...Christopher Nowinski defeated Bradshaw...Rob Van Dam beat William Regal...Eddie Guerrero and Chris Benoit defeated Bubba Ray Dudley and Spike Dudley...The Undertaker beat Jeff Hardy in a Ladder Match to retain the WWE Undisputed Championship
1 votes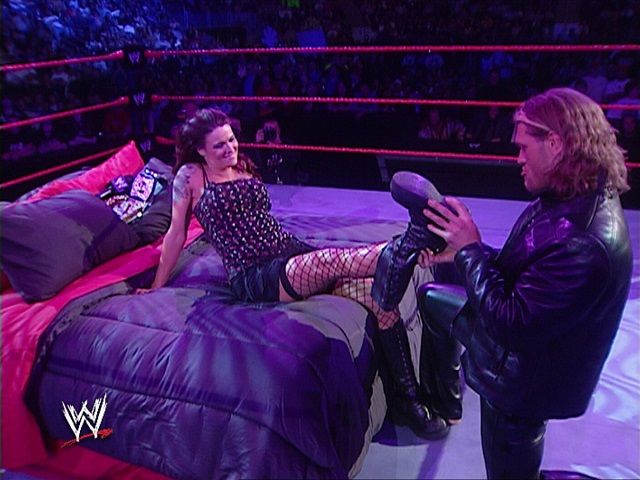 #5 - Sex Gone Bad
Season 10 - Episode 2
Matches WWE Women'sChampionship: Ashley defeated Trish Stratus by DQ, Trish retains Royal Rumble Qualifier: Chavo Guerrero defeated Rob Conway Carlito & Chris Masters defeated Shawn Michaels & Kurt Angle Royal Rumble Qualifier: Shelton Benjamin defeated Val Venis Royal Rumble Qualifier: Kane defeated Snitsky
1 votes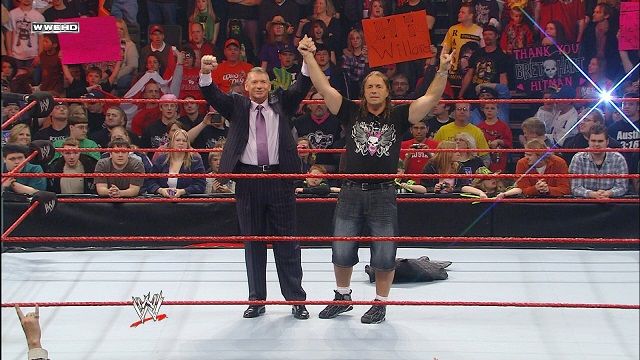 #6 - Hit Man, baby, one more time
Season 15 - Episode 1
Match #1: Maryse vs Brie Bella Match #2: MVP vs Mark Henry vs Carlito vs Jack Swagger Match #3: for the Unified Tag Team Championship: DX vs Chris Jericho & The Big Show Match #4: Evan Bourne vs Sheamus Match #5: Kofi Kingston vs Randy Orton Full Recap Bret "The Hitman" Hart comes to the ring. Bret talks about thanking the fans and winning his first King of the Ring in Dayton. He then calls down Shawn Michaels and once Shawn gets down Bret wants to bury the hatchet and call for a truce. Shawn tells him that Bret deserved what he got in Montreal because Bret disrespected him and the business and there's a part of him that doesn't regret a bit of it. Shawn says that he knows Bret never respected him and that he couldn't stand the sight of him and he knows the felling is mutual, but when he thinks of Bret Hart, he doesn't think of Montreal, instead he thinks of Wrestlemania XII and the Iron Man Match. Shawn tells Bret he's not the only one who wants to move on and bury the hatchet and is Bret ready. Bret says that Shawn wasn't easy to live with, but their careers shouldn't be defined by one match and to take this moment and become friends and if Shawn wants to bury the hatchet, shake his hand right now. Shawn does, then turns to walk away, but comes back to hug Bret. Shawn leaves and Bret calls out Vince McMahon, but Vince is a no show. Josh Matthews interviews Vince McMahon, and McMahon claims he was in a business meeting and didn't hear Bret call him out. Because Melina tore her ACL over the weekend, the Diva's Championship was vacated Match #1: Diva's Championship Tournament: Maryse vs Brie Bella w/Nikki Bella. Maryse pins Nikki. (Yes, they pulled the twin switch but Maryse saw it) After the match, Miz bothered Maryse. Match #2 for the #1 contender to the U.S. Championship: MVP vs Jack Swagger vs Carlito vs Mark Henry. Miz was at ringside for commentary. MVP pins Swagger. Chris Jericho plans with the Big Show. Jericho sucks up to Bret Hart and he wants Bret to be the guest ref and screw over DX. Bret says he doesn't want to screw anyone and Jericho need to do it by himself. Triple H & Hornswoggle look over all the new WWE toys. Shawn wonders what they're doing, and then Santino comes in pretending to be Jericho and H sics Hornswoggle on him. Match #3 for the Undisputed Tag Team Championship: DX w/Hornswoggle vs Chris Jericho & The Big Show. Triple H pins Jericho. Jericho is now gone from Raw for good….or the next draft/supershow/whenever the writers forget he's supposed to be gone. Randy Orton talks to Vince McMahon. Orton tries to offer his help against Bret, but Vince doesn't want it. Orton leaves and Cody Rhodes & Ted DiBiase tell Orton he now faces the same thing they did last week. If Orton loses to Kofi Kingston they will kick him out of Legacy. They announce that Mike Tyson will be next week's guest host. Match #4: Evan Bourne vs Sheamus. Sheamus pins Bourne. Memorial runs for Steve "Dr. Death" Williams. Match #5: Kofi Kingston vs Randy Orton. Cody Rhodes & Ted DiBiase were at ringside to watch. Orton pins Kingston. Vince McMahon comes to the ring and says he's not calling Bret Hart down because Hart & Shawn Michaels buried the hatched and he doesn't need too. McMahon then says that next week Mike Tyson will be guest host. Bret Hart then comes down. (No music!) Vince says that he knows the fans want Bret to beat up Vince, but Vince feels that Bret doesn't respect him and trashed him for twelve years. Bret says all he wants to do is too bury that hatchet. Instead, Vince avoids the issue and offers to put Stu Hart into the WWE Hall of Fame. Vince finally says that Bret truly was the best, then shakes his hand. Then while celebrating, Vince kicks Bret in the nuts.
1 votes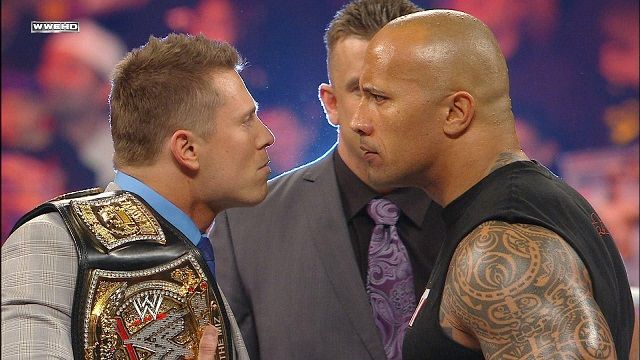 #7 - End of the Road
Season 16 - Episode 13
Match #1: Edge & Christian vs Brodus Clay & Alberto Del Rio Match #2: Santino Marella vs Justin Gabriel Match #3: Jerry Lawler vs Jack Swagger Match #4: Daniel Bryan & John Morrison vs Sheamus & Dolph Ziggler
1 votes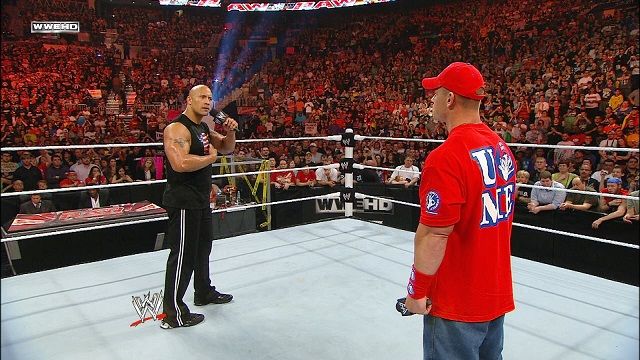 #8 - Rock'ed to the Corre
Season 16 - Episode 14
Match #1: Jerry Lawler vs Jack Swagger Match #2: Randy Orton & Rey Mysterio vs CM Punk & Cody Rhodes Match #3: Evan Bourne vs Alberto Del Rio Match #4: John Morrison & Trish Stratus vs Dolph Ziggler & Vickie Guerrero Match #5: United States Championship: Daniel Bryan vs Sheamus
1 votes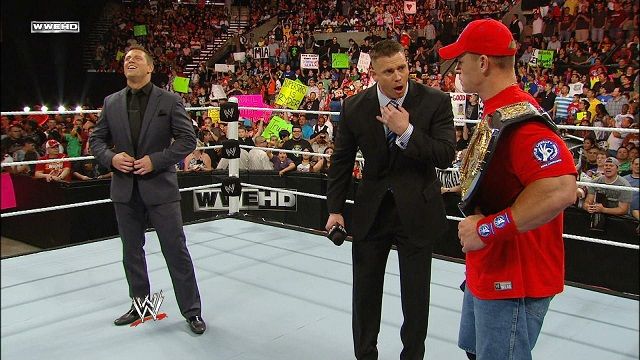 #9 - Quit Hits the Fan
Season 16 - Episode 20
Match #1: Kofi Kingston vs CM Punk Match #2: Kelly Kelly vs Brie Bella Match #3: Rey Mysterio vs Alberto Del Rio Match #4: Kane & The Big Show vs David Otunga & Michael McGillicutty Match #5: No Holds Barred: John Cena vs Jack Swagger
1 votes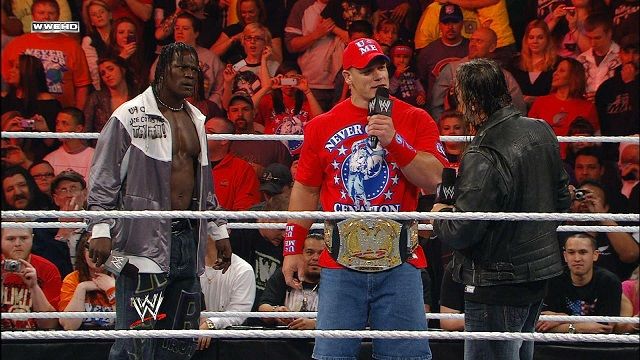 #10 - Best Foot Forward
Season 16 - Episode 21
Match #1: Tag Team Championship: The Big Show & Kane vs David Otunga & Michael McGillicutty Match #2: Evan Bourne vs Jack Swagger Match #3: Gail Kim, Eve, Kelly Kelly & Beth Phoenix vs The Bella Twins, Melina & Maryse Match #4: Kofi Kingston vs Drew Mcintyre Match #5: Guest Ref: Bret Hart: John Cena & Rey Mysterio vs R-Truth & CM Punk
1 votes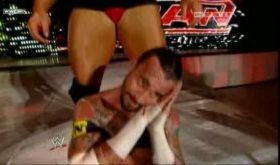 #11 - Can't Handle the Truth
Season 16 - Episode 22
Match #1: Kofi Kingston vs Dolph Ziggler Match #2: Eve & Kelly Kelly vs The Bella Twins Match #3: Rey Mysterio vs CM Punk Match #4: Evan Bourne vs Jack Swagger Match #5: John Cena vs R-Truth
1 votes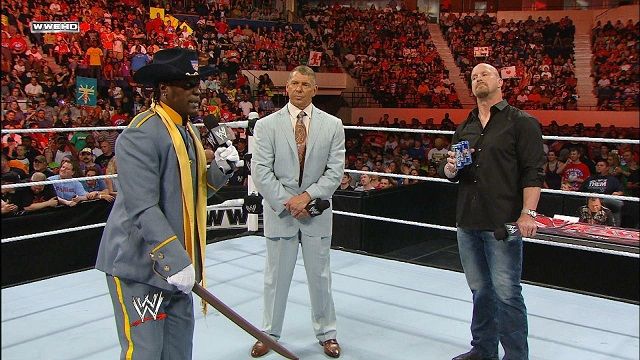 #12 - Apology Accepted
Season 16 - Episode 23
Match #1: Santino Marella vs Michael McGillicutty Match #2: Kelly Kelly & Beth Phoenix vs The Bella Twins Match #3: Rey Mysterio vs CM Punk Match #4: Kofi Kingston vs Zach Ryder Match #5: Booker T vs Jack Swagger Match #6: John Cena & Alex Riley vs R-Truth & the Miz
1 votes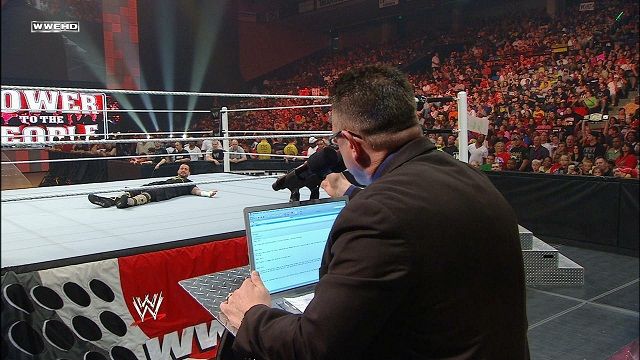 #13 - Power to the People
Season 16 - Episode 25
Match #1: Diva's Championship: Kelly Kelly vs Brie Bella Match #2: Evan Bourne vs Mason Ryan Match #3: United States Championship: 2 out of 3 Falls: Kofi Kingston vs Dolph Ziggler Match #4: Falls Count Anywhere: Rey Mysterio vs CM Punk vs Alberto Del Rio Match #5: No Count Out: Daniel Bryan vs Cody Rhodes Match #6: Elimination Match: John Cena, Alex Riley & Randy Orton vs The Miz, Christian & R-Truth
1 votes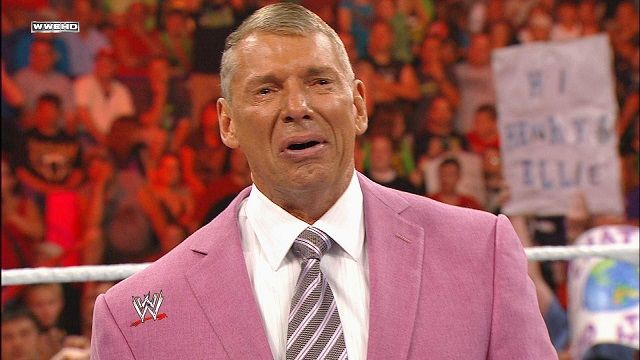 #14 - Game Changer
Season 16 - Episode 29
Match #1: Alex Riley vs The Miz Match #2: R-Truth vs Jack Swagger Match #3: Kofi Kingston vs Alberto Del Rio Match #4: Rey Mysterio vs Dolph Ziggler Match #5: Kelly Kelly, Eve, AJ, Gail Kim, Beth Phoenix, Kaitlyn & Natalya vs The Bella Twins, Alicia Fox, Melina, Maryse, Rosa Mendes & Tamina Match #6: Kofi Kingston vs The Miz Match #7: Rey Mysterio vs R-Truth
1 votes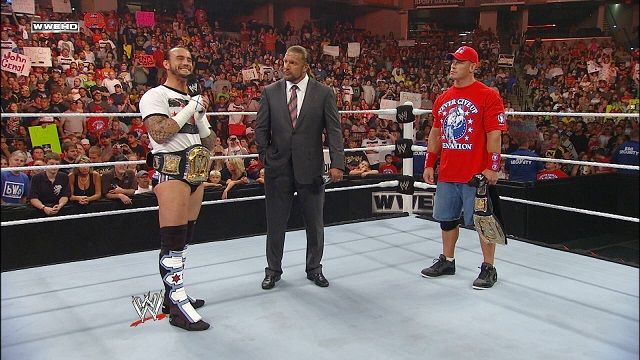 #15 - Two for the Prize of One
Season 16 - Episode 31
Match #1: Diva Battle Royal Match #2: Rey Mysterio & John Morrison vs R-Truth & The Miz Match #3: Santino Marella & Zach Ryder vs David Otunga & Michael McGillicutty Match #4: Evan Bourne vs Alberto Del Rio
1 votes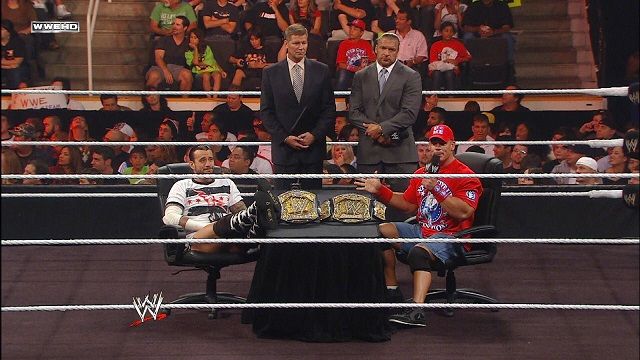 #16 - Tabled Discussion
Season 16 - Episode 32
Match #1: John Cena vs Jack Swagger Match #2: Kofi Kingston vs The Miz Match #3: CM Punk vs Alberto Del Rio Match #4: Eve vs Beth Phoenix Match #5: Alex Riley vs Dolph Ziggler Match #6: John Morrison vs R-Truth
1 votes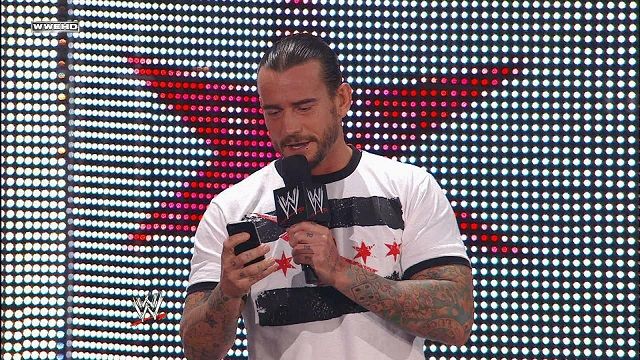 #17 - Played By the Game
Season 16 - Episode 33
Match #1: Falls Count Anywhere: John Morrison vs R-Truth Match #2: Kelly Kelly & Eve vs The Bella Twins Match #3: Alex Riley vs Jack Swagger Match #4: Kofi Kingston & Evan Bourne vs David Otunga & Michael McGillicutty Match #5: WWE Championship: Rey Mysterio vs Alberto Del Rio
1 votes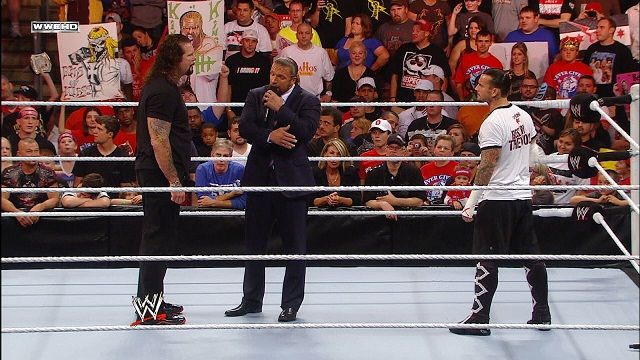 #18 - Game On
Season 16 - Episode 36
Match #1: Evan Bourne & Kofi Kingston vs The Great Khali & Jindar Mahal Match #2: Eve vs Beth Phoenix Match #3: CM Punk vs R-Truth Match #4: Jerry Lawler & Zach Ryder vs David Otunga & Michael McGillicutty Match #5: Randy Orton vs Heath Slater Match #6: Elimination Tag Match: John Cena, John Morrison, Sheamus & Alex Riley vs Wade Barrett, Christian, Jack Swagger & Dolph Ziggler
1 votes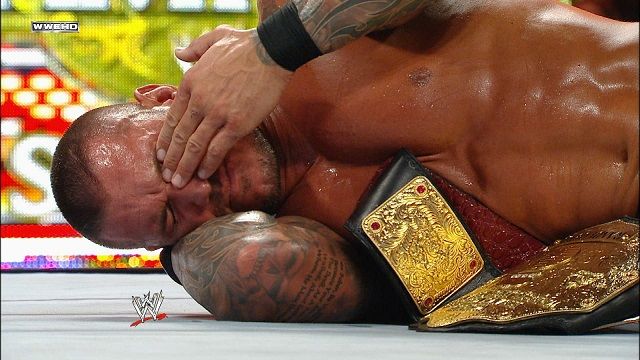 #19 - Game of Punks
Season 16 - Episode 37
Match #1: John Morrison & Alex Riley vs Dolph Ziggler & Jack Swagger Match #2: Kofi Kingstonvs The Miz Match #3: Jerry Lawler & Sheamus vs David Otunga & Michael McGillicutty Match #4: John Cena & Bret Hart vs Alberto Del Rio & Ricardo Rodriguez Match #5: Kelly Kelly vs Vickie Guerrero Match #6: Randy Orton vs Cody Rhodes
1 votes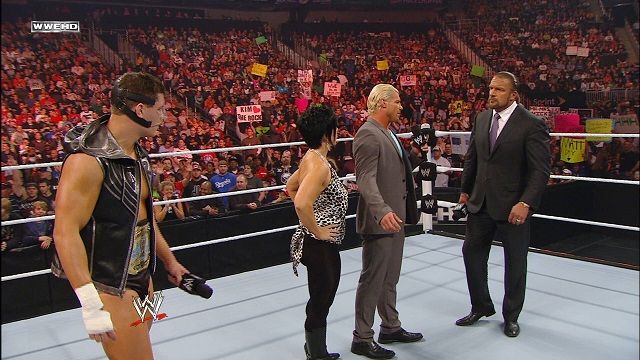 #20 - Raising Hell
Season 16 - Episode 39
Match #1: Battle Royal: Intercontinental Championship Match #2: Kelly Kelly & Eve vs Beth Phoenix & Natalya Match #3: The Great Khali vs Mark Henry Match #4: John Cena vs Christian Match #5: United States Championship: Zach Ryder vs Dolph Ziggler Match #6: Kofi Kingston, Evan Bourne & Zach Ryder vs Dolph Ziggler, Jack Swagger & Mason Ryan Match #7: CM Punk vs Alberto Del Rio
2 votes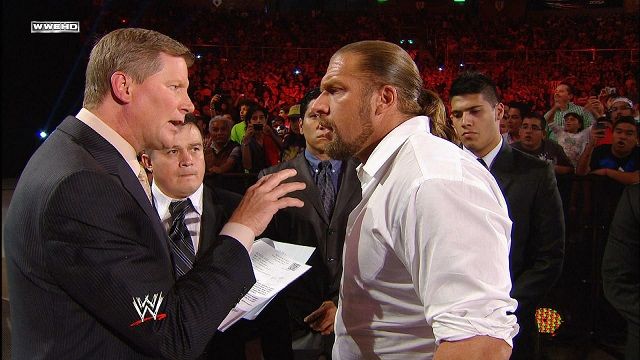 #21 - Down Mexico Way
Season 16 - Episode 42
Match #1: Randy Orton, John Morrison & Sheamus vs Mark Henry, Cody Rhodes & Christian Match #2: Eve vs Natalya Match #3: CM Punk vs The Miz Match #4: Zach Ryder vs Jack Swagger Match #5: Mason Ryan vs Dolph Ziggler Match #6: John Cena & Jim Ross vs Alberto Del Rio & Michael Cole
1 votes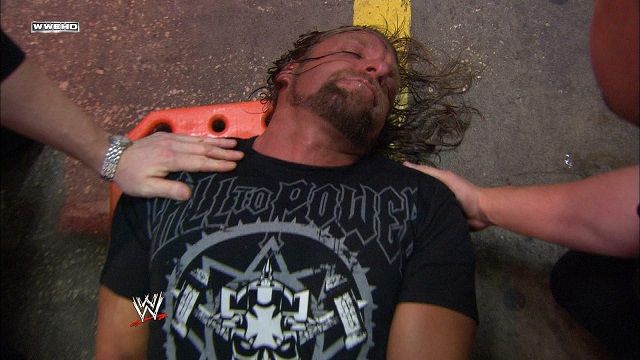 #22 - Revenge
Season 16 - Episode 43
Match #1: Randy Orton & Sheamus vs Cody Rhodes & Christian Match #2: Santino Marella vs Dolph Ziggler Match #3: Alicia Fox vs Natalya Match #4: John Morrison vs Wade Barrett Match #5: John Cena vs The Miz & R-Truth
1 votes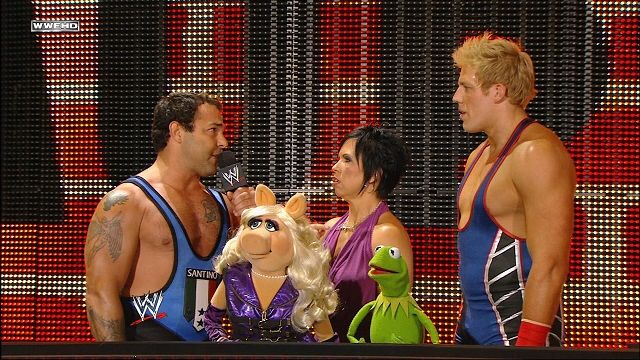 #23 - The Muppet Show
Season 16 - Episode 44
Match #1: CM Punk vs Mark Henry Match #2: Diva Battle Royal Match #3: Evan Bourne & Kofi Kingston vs Cody Rhodes & Wade Barrett Match #4: The Big Show vs Alberto Del Rio Match #5: Santino Marella vs Jack Swagger Match #6: Zach Ryder vs Dolph Ziggler Match #7: John Cena vs The Miz
1 votes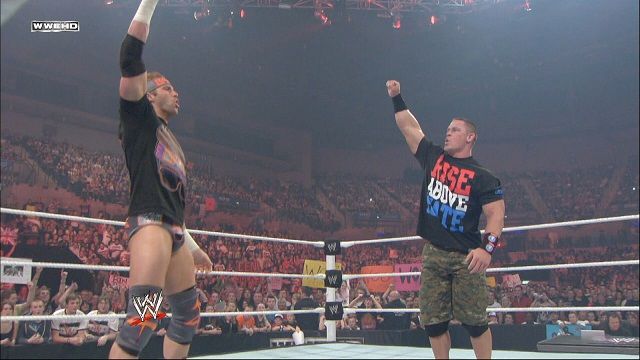 #24 - Face the Truth
Season 16 - Episode 45
Match #1: John Morrison vs Dolph Ziggler Match #2: Mason Ryan vs JTG Match #3: Kofi Kingston vs Alberto Del Rio Match #4: Santino Marella vs Jack Swagger Match #5: John Cena & Zach Ryder vs The Miz & R-Truth
1 votes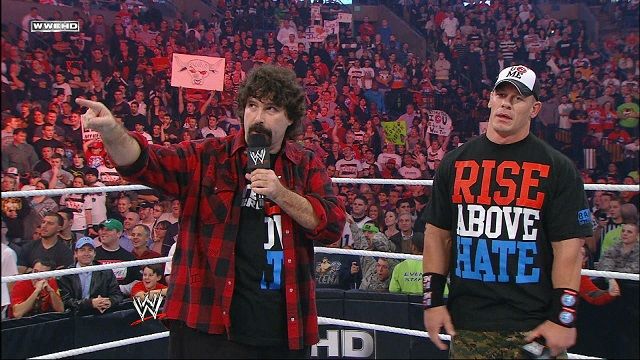 #25 - Rocked
Season 16 - Episode 46
Match #1: Sin Cara & Kofi Kingston vs Hunico & Cody Rhodes Match #2: Mason Ryan vs Dolph Ziggler Match #3: Sheamus vs Jack Swagger Match #4: Kelly Kelly vs Natalya Match #5: CM Punk & The Big Show vs Alberto Del Rio & Mark Henry Match #6: Randy Orton vs Wade Barrett
1 votes