The Best Episodes of TURN: Washington's Spies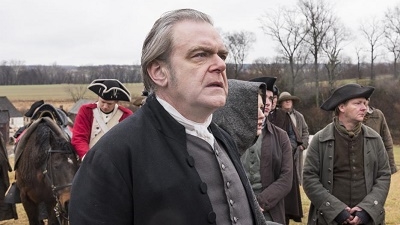 #1 - Trial and Execution 8.35
Season 3 - Episode 10
The captured spies on both sides of the war head to the gallows; Benedict Arnold demands glory revenge.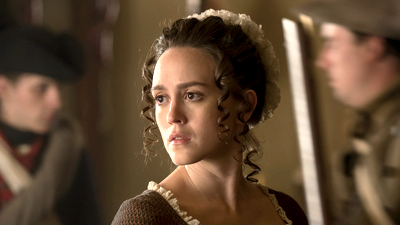 #2 - The Battle of Setauket 8.23
Season 1 - Episode 10
Mary struggles when she realizes that Abe is a spy working for the other side. Ben and Caleb hope to save Patriot families when they carry out a raid on Setauket.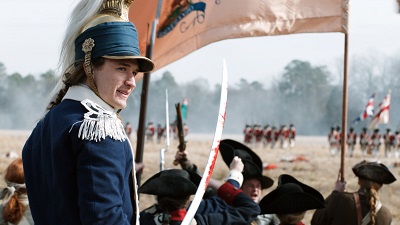 #3 - Gunpowder, Treason, and Plot 8.14
Season 2 - Episode 10
Abe plots Major Hewlett's assassination; Ben fights at the Battle of Monmouth; Benedict Arnold longs for Peggy.
Directors: Jeremy Webb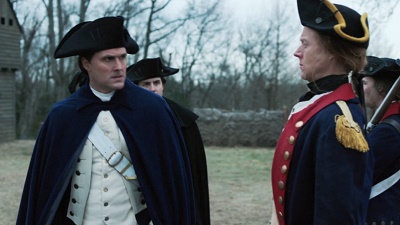 #4 - Blade on the Feather 8.10
Season 3 - Episode 9
Benedict Arnold plots to turn over West Point to the British. Andre negotiates for Peggy. Abe plots revolt in Setauket.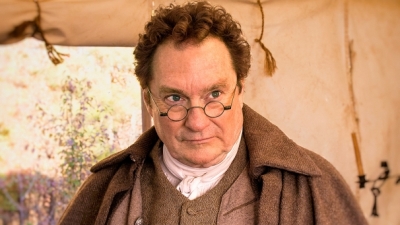 #5 - Sealed Fate 7.97
Season 2 - Episode 5
Abe makes one last effort to recruit a spy inside New York; Ben must determine who is a double agent.
Directors: Keith Boak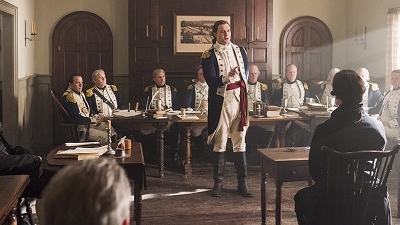 #6 - Judgment 7.95
Season 3 - Episode 7
Mary attempts to kill Simcoe by herself; Benedict Arnold defends himself in his court-martial; Ben reunites with his savior.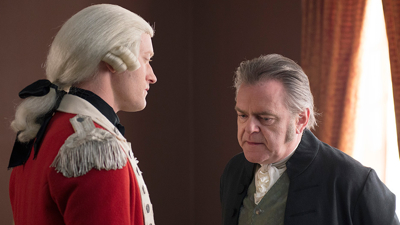 #7 - Against Thy Neighbor 7.94
Season 1 - Episode 9
Simcoe tries to hunt out the rebel conspirators in Setauket. Ben is sent away on a secret mission.
Directors: Ken Fink
#8 - Providence 7.93
Season 2 - Episode 8
Caleb sails into New York Harbor; France makes an alliance with the American Patriots; Andre and Peggy plan to elope.
Directors: Michael Uppendahl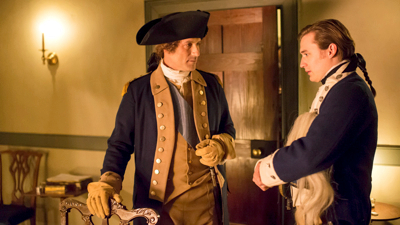 #9 - Mr. Culpeper 7.92
Season 1 - Episode 6
Abe heads to New York and runs into a desperate patriot along the way. Ben is tasked with creating America's first spy ring.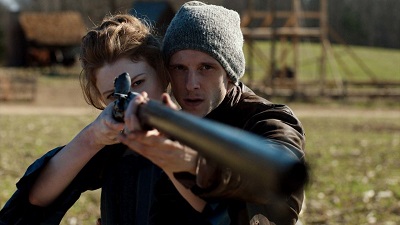 #10 - Hypocrisy, Fraud and Tyranny 7.92
Season 3 - Episode 5
Townsend uncovers a British counterfeiting operation. Rogers threatens to destroy Abe's spying ring. Simcoe threatens Richard.
#11 - The Prodigal 7.90
Season 2 - Episode 9
Abe returns from prison with crucial information; tensions rise between Hewlett and Simcoe; Arnold rescues Peggy.
Directors: Eagle Egilsson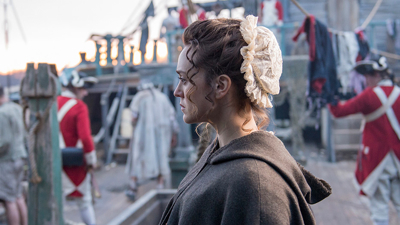 #12 - Challenge 7.90
Season 1 - Episode 8
Anna looks for enemy intelligence at an exclusive gentleman's party against Abe's wishes.
#13 - Many Mickles Make A Muckle 7.87
Season 3 - Episode 6
Washington goes to Benedict Arnold's Philadelphia ball; Abe tries to stop Rogers from reaching Townsend; old friends and enemies collide.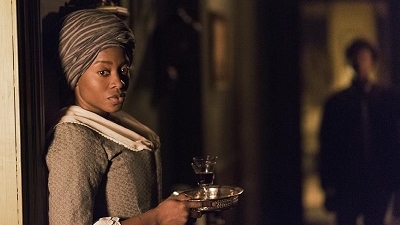 #14 - Mended 7.87
Season 3 - Episode 8
The Culper Ring is resurrected in time to save Washington's army. Simcoe terrorizes Setauket as he hunts for Rogers. Anna infiltrates New York.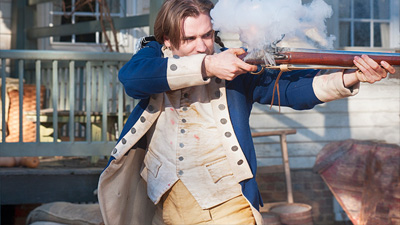 #15 - Of Cabbages and Kings 7.84
Season 1 - Episode 3
On the run from the British, Ben is betrayed by his own militia. Abe travels with Richard to New York to spy. Mary confronts Anna.
Directors: S.J. Clarkson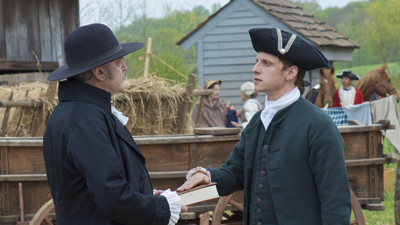 #16 - Pilot 7.83
Season 1 - Episode 1
During the early years of the Revolutionary War, a Long Island farmer is recruited to spy on the British army.
Directors: Rupert Wyatt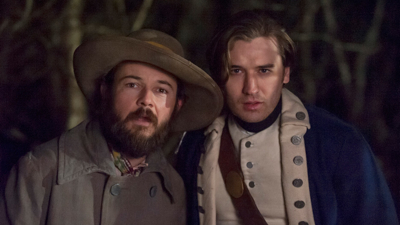 #17 - Epiphany 7.83
Season 1 - Episode 5
Celeb and Ben follow mysterious orders; Washington's army crosses into enemy territory.
Directors: Michael Uppendahl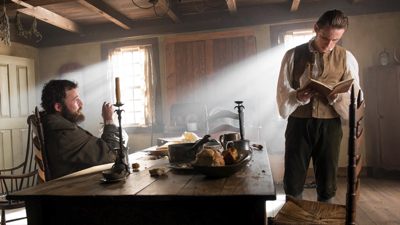 #18 - Mercy Moment Murder Measure 7.83
Season 1 - Episode 7
An old threatening presence returns to Setauket, worrying Abe that Anna is no longer protected.
#19 - Hearts and Minds 7.82
Season 3 - Episode 4
A mysterious woman rescues Ben; Abe tries to stop Anna and Hewlett's marriage; Arnold negotiates with the British and Andrew betrays Peggy
#20 - Valediction 7.78
Season 3 - Episode 1
In the third-season premiere, Abe covers up a murder with an unlikely accomplice. Elsewhere, Benedict Arnold abuses his power as he settles into a new home in Philadelphia.
#21 - Benediction 7.76
Season 3 - Episode 3
Peggy gets Benedict Arnold to contact the British; Caleb plans an ambush for Simcoe; Anna tries to save Major Hewlett.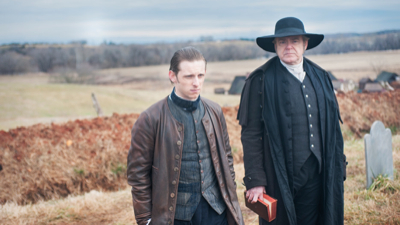 #22 - Eternity How Long 7.76
Season 1 - Episode 4
Abe and Richard grapple with orders to dig up gravestones; Ben and Caleb try to get their intelligence to General Washington.
Directors: Adam Davidson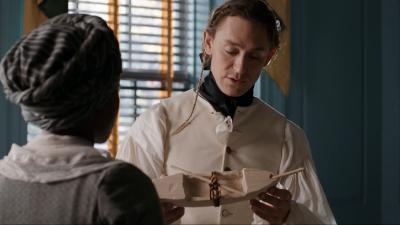 #23 - Houses Divided 7.75
Season 2 - Episode 6
Mary begs Richard to help get Abe free from prison; Anna tries to seduce Simcoe; Ben and Caleb rescue Hewlett.
Directors: Jeremy Webb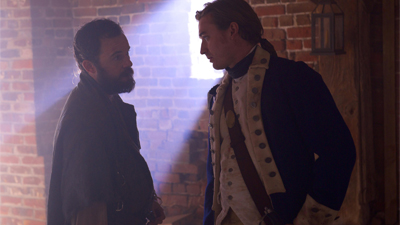 #24 - Who by Fire 7.75
Season 1 - Episode 2
To prevent Anna being blamed for the murder of a Royal Officer, Abe must find the culprit; Ben and Caleb interrogate Simcoe.
Directors: Ed Bianchi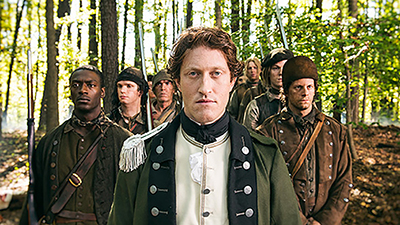 #25 - Hard Boiled 7.74
Season 2 - Episode 2
Abe gathers intelligence in New York. Simcoe escapes his punishment. John Andre attends a ball in Philadelphia and meets Peggy Shippen.
Directors: Andrew McCarthy