The Best Episodes of The Saboteurs
A six part dramatization of one of the most exciting stories from the Second World War - the Nazis' efforts to develop an atom bomb and the Allies' desperate struggle to prevent it from happening. The series starts in Stockholm in 1933 when German scientist Werner Heisenberg is awarded the Nobel Prize in Physics and is congratulated by his mentor Niels Bohr – a previous Nobel Prize winner. One of the dramatic high points is the daring sabotage mission to blow up the heavy water factory in the Norwegian mountains in 1943. Leading English, Norwegian and German actors portray real life characters and we get to understand their dilemmas and challenges in this epic story, the outcome of which will determine the future of democracy.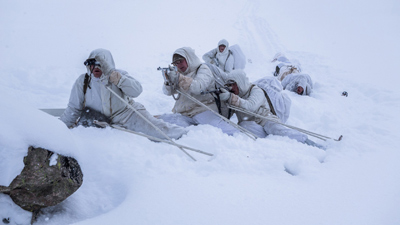 #1 - Episode 4
Season 1 - Episode 4
Gunnerside lands on Hardangervidda and joins grouse. The twentyseventh of February, 1943, the 9 saboteurs skies down the mountain in the direction of Vemork to blow up the heavy water plant.
104 votes
Watch on Amazon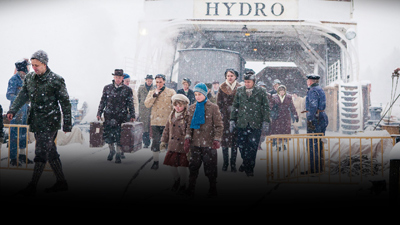 #2 - Episode 6
Season 1 - Episode 6
The Germans decide to move the heavy water factory to Germany and the allies once again decide to sabotage the German plan. Leif Tronstad arrives back in Norway to conduct operation "Sunshine".
108 votes
Watch on Amazon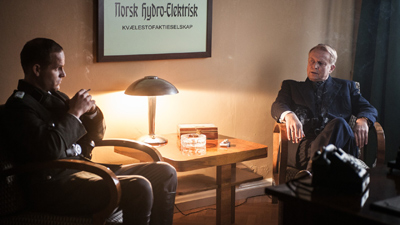 #3 - Episode 5
Season 1 - Episode 5
The Germans are hard at work rebuilding the heavy water factory after the sabotage. CEO Henriksen at Norwegian Hydro discovers that he is dangerously close to be labeled as a war collaborator and tries negotiate his way out. In England the Americans decide to bomb Rjukan and the factory at Vemork.
110 votes
Watch on Amazon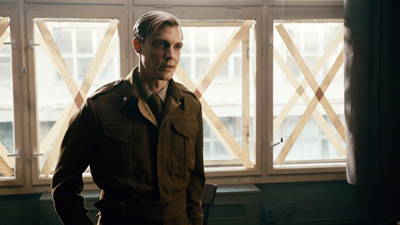 #4 - Episode 2
Season 1 - Episode 2
Leif Tronstad assembles a sabotage group named Grouse. The aim is to assist the British commandos to blow up the water plant at Vemork. In Germany, Werner Heisenberg continues his work on the atomic reactor. Grouse is dropped over Hardangervidda and prepare a landing for the Englishmen.
121 votes
Watch on Amazon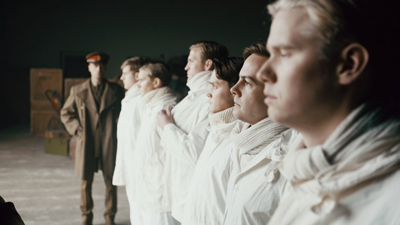 #5 - Episode 3
Season 1 - Episode 3
The English mission fails and the allies now wants to bomb the heavy water plant. Leif Tronstad persuades them to submit a Norwegian special force group to blow up the factory. Tronstad collect saboteurs, name the group Gunnerside and start training.
111 votes
Watch on Amazon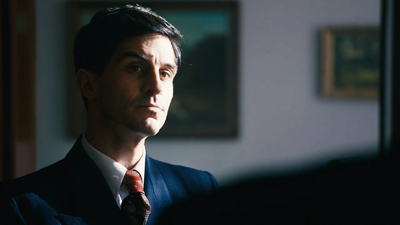 #6 - Episode 1
Season 1 - Episode 1
During the second world war, Nobel price winner Werner Heisenberg is the head of the Nazis atomic bomb project. Heisenberg needs heavy water for the reactor he is building, only produced by Norsk Hydro at Vemork. The creator of the heavy water factory, scientist and resistance fighter Leif Tronstad, becomes sucpicious of the German purchase of heavy water and contacts British intelligence.
157 votes
Watch on Amazon