The BEST Episodes of The New Celebrity Apprentice
Every episode ever - ranked by fan votes!
Last Updated: Jan 19, 2020
The ultimate sixteen-week job interview where eighteen Americans compete in a series of rigorous business tasks, many of which include prominent Fortune 500 companies and require street smarts and intelligence to conquer, in order to show the boss that they are the best candidate for his companies. In each episode, the losing team is sent to the boardroom where they are judged on their performance in the task. One person is fired and sent home.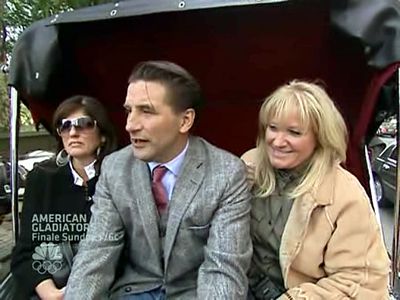 #1 - The Mane Event
Season 7 - Episode 7 - Aired Feb 14, 2008
The two teams sell rides on a horse and buggy business in Central Park. While Empresario worked exceptionally well together, Hydra seemed to go completely into self-destruct mode . . . and still shockingly made more money for the win. All proceeds went to Project Manager Piers's charity. Empresario went to the boardroom, where no one was fired, a first for Apprentice history.
93 votes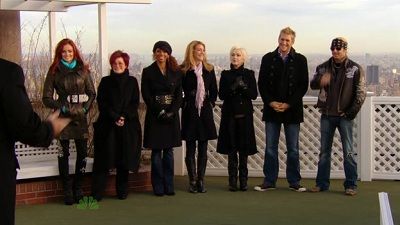 #2 - Sweat Equity
Season 9 - Episode 7 - Aired Apr 25, 2010
Donald Trump mixes up the teams and assigns them to create an original celebrity workout for 24 Hour Fitness. Both teams' workouts must impress the 24 Hour Fitness executives as well as bring in the most donations. The celebrities call their high profile friends for big donations and both project managers are pushed to their limits. At a key moment, one project manager reaches an emotional breaking point. In the boardroom, Trump announces that one team has raised the largest amount ever in "Celebrity Apprentice" history. In the end, Mr. Trump has no choice but to make what is, for him, a "tough decision."
124 votes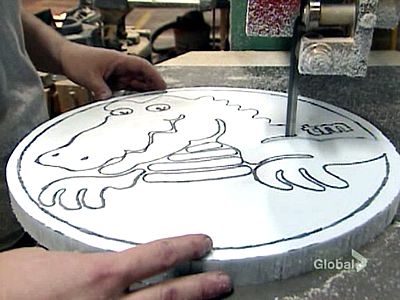 #3 - The Croc and the Rat
Season 7 - Episode 5 - Aired Jan 31, 2008
The remaining celebrity contestants must create awareness for a footwear company's shoe-donation campaign. One celeb steps up the drama by defecting to the other team. But is that defector actually serving as a spy? Ivanka Trump and Donald Trump Jr. are the project overseers.
92 votes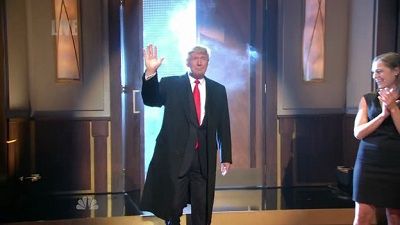 #4 - Final Two Brew
Season 9 - Episode 11 - Aired May 23, 2010
Live from the Skirball Center in New York City, Mr. Trump will decide this season's winner of 'The Celebrity Apprentice' after first revealing who did the best job on the last task. In the final moments of this task, one of the finalists scrambles to finish in time, while the other is forced to soldier on alone after being left in the lurch when a helper suddenly leaves. At the launch for the new Snapple teas, one finalist delivers a more polished performance, while the other seems to have the edge with the crowd. In the end, Mr. Trump makes his final decision, live, and determines who will become the next 'Celebrity Apprentice.' The entire celebrity cast returns to join Ivanka Trump, Donald Trump Jr. and George Ross for the live finale.
155 votes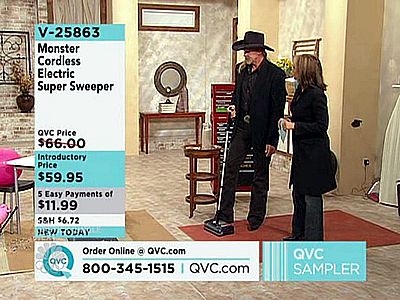 #5 - Quality, Value and Chaos
Season 7 - Episode 8 - Aired Feb 21, 2008
Both teams need to create a ten-minute commercial which will generate the most sales.
123 votes
#6 - May The Spoon Be With You
Season 13 - Episode 11 - Aired May 12, 2013
Mr. Trump fires two contestants before the finalists are challenged to take on their biggest task yet. They must create a new flavor of Walgreens Delish brand premium ice cream, produce a promotional video, and raise money for a launch event featuring the new flavors. With six fired All-Stars returning to help them, the two finalists must rely on everything they've learned to win the ultimate prize - $250,000 for their charity and the title of All-Star Celebrity Apprentice. With time running out, one finalist can't edit their video down to time, while the other finalist has trouble finding donors for the launch event.
51 votes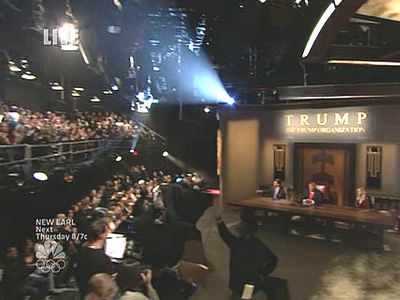 #7 - Under the Hammer
Season 7 - Episode 13 - Aired Mar 27, 2008
The Live Finale will determine the winner of Celebrity Apprentice and they will win $250,000 for their charity.
92 votes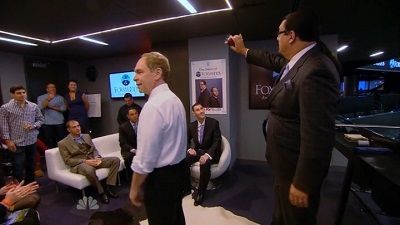 #8 - The Mayor of Stress Town
Season 13 - Episode 10 - Aired May 5, 2013
The All-Stars are asked to design a Foxwoods Resort themed suite and host a party at the brand-new Barclays Center. One detail-oriented Project Manager gets too literal with the theme, while the other team's plan could be shut down due to bad weather.
56 votes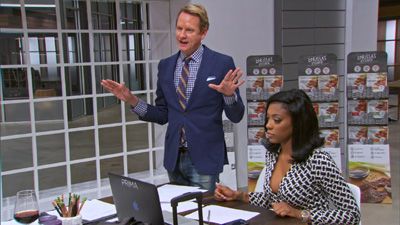 #9 - Scissors and Some Creativity
Season 15 - Episode 4 - Aired Jan 23, 2017
The star competitors are assigned to market a new product for a health-food brand. Later, they must create a digital brochure for the Harry Potter attraction at Universal Studios Hollywood. Appearing: Bob Harper and Tracey Edmonds.
59 votes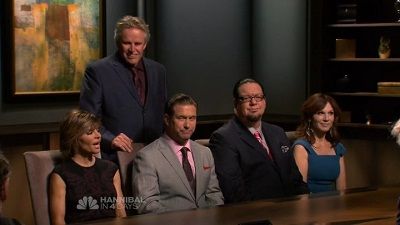 #10 - Lightning Strikes Mr. Hang Brain
Season 13 - Episode 5 - Aired Mar 31, 2013
The celebrities are tasked with creating original, three-dimensional artwork. But winning the task comes down to fundraising, and one contestant struggles with bringing in enough money to keep the team safe in the Boardroom. Meanwhile, the other team's Project Manager has to deal with a teammate who over-promises and under-delivers.
55 votes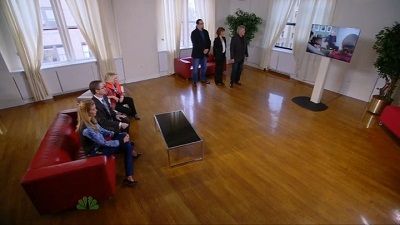 #11 - Ahab's in Charge, and He's Gone Mad
Season 13 - Episode 9 - Aired Apr 28, 2013
With just six All-Stars remaining, the teams are asked to write, produce and direct a demonstrational video to highlight LG's Smart Home and Home Entertainment systems. One Project Manager's runaway concept leaves the team with little choice but to follow their leader, while the other team gets too caught up in small details.
54 votes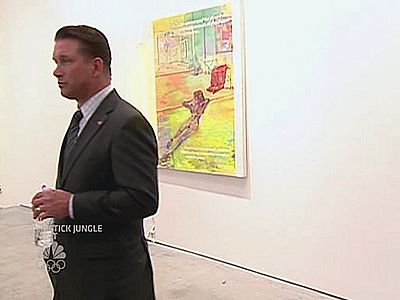 #12 - Painting By Numbers
Season 7 - Episode 10 - Aired Mar 6, 2008
Both teams sell works of art by artists they have selected.
93 votes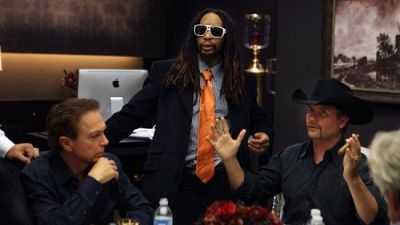 #13 - Pepperoni Profit
Season 11 - Episode 1 - Aired Mar 6, 2011
The 16 celebrities are divided into two teams and tasked with running pizzerias; the teams set a fundraising record; the first contestant is eliminated.
95 votes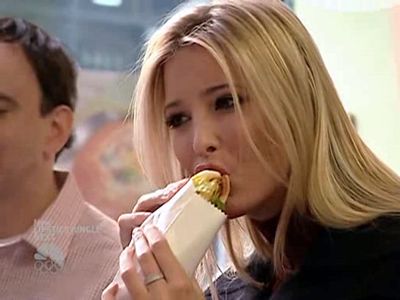 #14 - Bread and Badda-Bing
Season 7 - Episode 11 - Aired Mar 13, 2008
Both teams create a sandwich which they need to sell the most of in order to win.
90 votes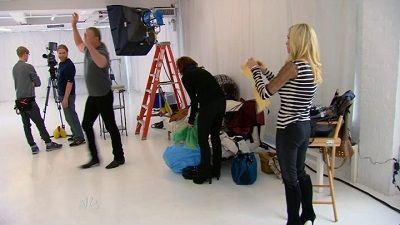 #15 - The First Leaf That Hits the Ground
Season 13 - Episode 7 - Aired Apr 14, 2013
The All-Stars must once again work to promote popular Australian Gold products, this time by creating a silent film. One project manager is cast aside when a power-usurping teammate takes over the task. Meanwhile, the other project manager risks everything by going against the advice of a teammate.
58 votes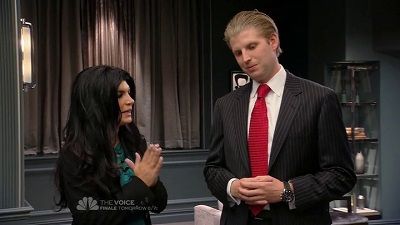 #16 - Blown Away
Season 12 - Episode 12 - Aired May 6, 2012
The remaining contestants produce a four-page print ad for a digital touch-screen hair dryer. Returning apprentices John Rich and Marlee Matlin then interview the final four celebrities, after which Donald Trump selects the final two players.
68 votes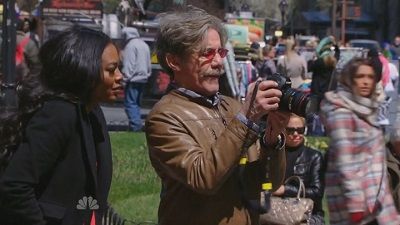 #17 - Who Stole My Phone?
Season 14 - Episode 6 - Aired Feb 2, 2015
In the first task, each team must create a "photo bomb" and hashtag campaign for King's Hawaiian. An incident involving two celebrities ends in an explosive Boardroom showdown. In the second hour, the teams must write and produce a 30-second jingle for Bud Light Lime Ritas flavored beverages. Both Project Managers have to deal with unruly teams, and a heated Boardroom concludes with a shocking decision by Mr. Trump.
15 votes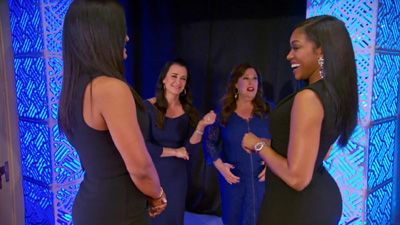 #18 - I Have No Time For Anyone's Ego Except My Own
Season 15 - Episode 7 - Aired Feb 13, 2017
The two finalists continue a task from Carnival Corporation by preparing an ad campaign, hosting a party and producing a show. Later, the Governor names the winner. The season finale features music performances and guests, including Caitlyn Jenner.
45 votes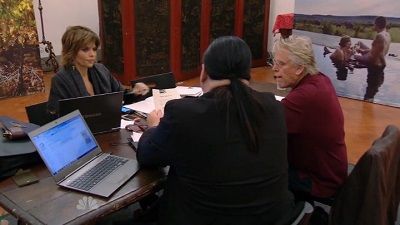 #19 - Are You My Zulu Dancing Man?
Season 13 - Episode 8 - Aired Apr 21, 2013
When tasked with creating an interactive travel expo for South Africa Tourism, the All-Stars find a former competitor now on the other side of the boardroom table. Down in numbers, one team tries to get the task done with a lame teammate, while the other team's project manager drops the reigns and their concept gets out of control.
56 votes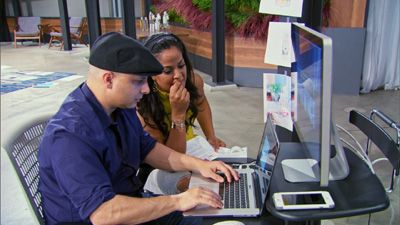 #20 - Bon Voyage
Season 15 - Episode 6 - Aired Feb 6, 2017
The celebrity teams must create in-home demonstrations. Later, they're enlisted to produce an ad campaign, host a party and stage a variety show for Carnival Corporation.
61 votes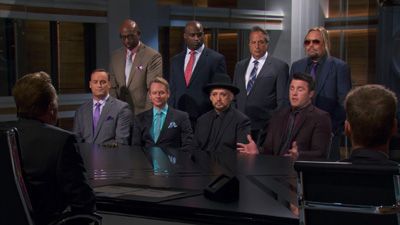 #21 - Fire Up That Chopper
Season 15 - Episode 2 - Aired Jan 9, 2017
A task for Kings Hawaiian barbecue sauce gets spicy when Carson brings the heat; Welch's puts the teams to task in a live health benefits demonstration.
96 votes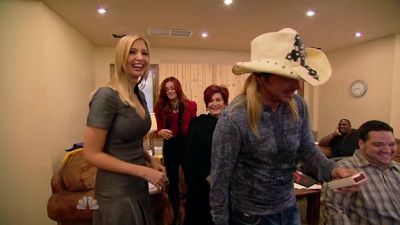 #22 - Radio Days
Season 9 - Episode 8 - Aired May 2, 2010
Both teams are assigned the task of creating three radio commercials for Clockwork Home Services. To impress the executives, the teams must create original commercials for the company's plumbing, electrician and heating & air conditioning services, and one team may have pushed the envelope too far. Tempers flare when one celebrity questions another's ability to perform, but in the end, one team's commercial wins over the client, and Mr. Trump sends another celebrity packing.
123 votes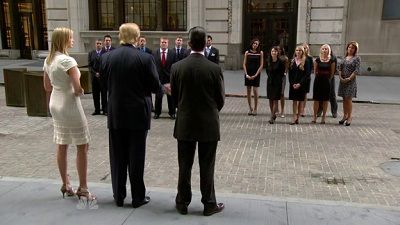 #23 - Back to Work
Season 10 - Episode 1 - Aired Sep 16, 2010
Sixteen candidates, all affected by the economic crisis, arrive in New York City for a 13-week job interview with Donald Trump. Trump divides them into teams and tasks them with creating a modern workspace. A fight breaks out on one team, and on the other side, the leadership abilities of the Project Manager are called into question. During the presentation, an office hazard leads to an accident, putting one team's fate in jeopardy. In the end, one team pulls out a win, and a candidate on the losing side becomes the first to hear Trump's fateful words: "You're Fired!"
127 votes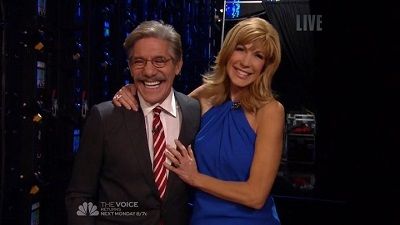 #24 - Live Finale: A New Celebrity Apprentice Is Crowned
Season 14 - Episode 8 - Aired Feb 16, 2015
The two remaining finalists complete their last task with some help from eliminated contestants; Donald Trump announces the season 14 winner.
16 votes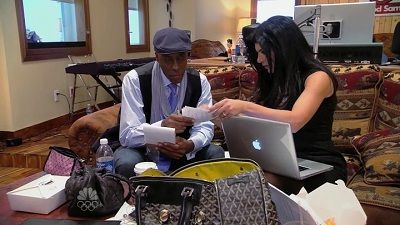 #25 - Jingle All the Way Home
Season 12 - Episode 11 - Aired Apr 29, 2012
The stars must write and perform a 90-second jingle for a roadside-assistance program. But the task lacks harmony when mutinies and internal power plays mar both teams.
72 votes