The BEST Episodes of Patlabor
Every episode ever - ranked by fan votes!
In the future, advanced robotics has created heavy robots ("labors") for use in a variety of functions: construction, fire-fighting, military, and more. However, though the robots are only machines, their operators are also only human—and humans sometimes turn to crime. Since a heavy labor unit can be a dangerous weapon, the police of the future are set to fight fire with fire, using advanced patrol labor units, "patlabors." This is the story of the Second Special Vehicles Division, a motley crew of patlabor policemen and women doing their best to fight crime and live a normal life.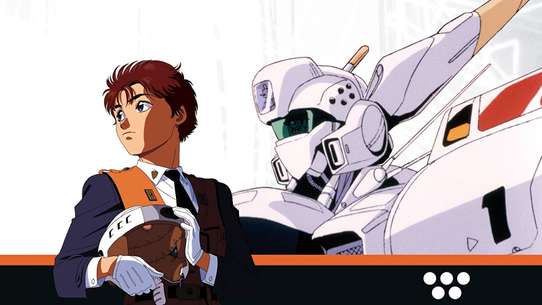 #1 - Griffon Resurrected
Season 2 - Episode 1
It's 30 December 1999. Utsumi and Bud have returned to Japan to challenge the SV2 again, and sell their team's services in the format of the Griffin. At the SV2, the AV-Zero is going though its paces. It has been improved and is now much faster. Kanuka has returned to Japan to visit her grandmother and has dropped by to visit her former colleagues at the SV2. Detective Matsui discovers that several top Labor specialists are in town and informs Captain Goto of his findings. Meanwhile, Momoko Sakurayama receives a tip-off that several arms dealers are also in Tokyo. She informs Kumagami, who in turn tells Captain Goto. Something big is going to happen. That night the Griffin Labor returns. Division 2 was previously called out to a fire, so Division 1 is called in to deal with the Labor. Bud soon figures out the Zero's weakness: it is programmed to stop near buildings to avoid damage. He takes full advantage of this and defeats both Patlabors.
1 votes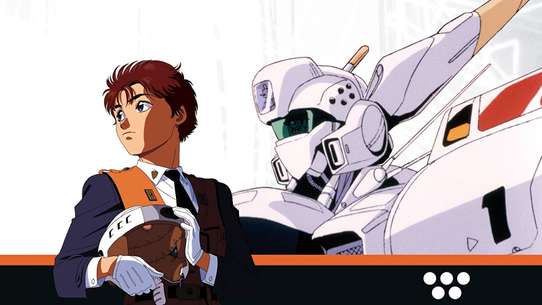 #2 - The Seven Days of Fire
Season 2 - Episode 8
Ota has yet again totaled his Ingram in the line of duty. Sakaki orders the mechanics to fix the labor overnight. Shige tells him that they can't do it and have been working non-stop, and will probably need a night off. Sakaki is sympathetic to their plight and checks up on the sleeping mechanics. However he finds tons and tons of pornographic magazines and videos in their possession. Enraged, he publicly burns the lot and instigates new rules, banning many popular pastimes such as fishing, and leaving very little of a private life. The mechanics are very upset and Shige decides to talk to Sakaki. Before he can get a word out, Sakaki tells him that he may be retiring soon, and that Shige will eventually be head mechanic. Sakaki tells him that he will have to look after the mechanics and discipline them. Shige takes this talk the wrong way, and forms a force to weed out mechanics who break the rules. This causes the mechanics to revolt, but some don't agree and splinter groups form. Kidnappings and beatings of other mechanics begin. Though the ruckus doesn't effect their work, Sakaki must do something to regain control.
2 votes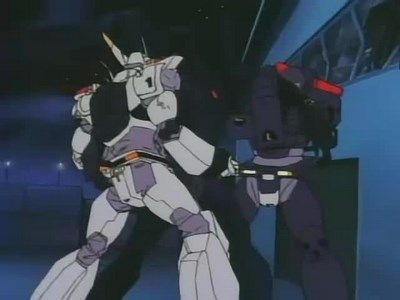 #3 - Griffon Down
Season 1 - Episode 35
Noa and Alphonse continue her fight with the Griffon. But the Griffon gets away in order for Utsumi to escape. Kanuka must go back to America.
2 votes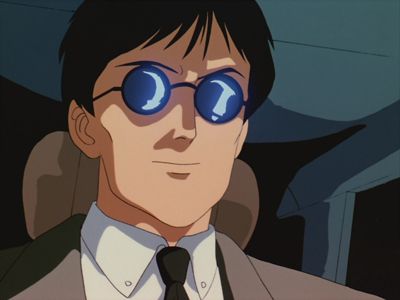 #4 - Eve's Terror
Season 1 - Episode 11
Kanuka's grandma is still missing. Shinshi and some guy is sent to go find her. Kanuka uses Ota's labor to help Noa in the mission.
3 votes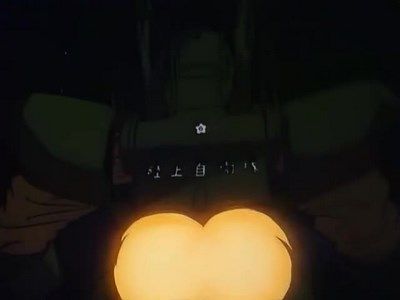 #5 - Phantom Again
Season 1 - Episode 21
Asuma heads to Hajioji to get back Unit 3. He now heads to the battle. However, in the meantime, Noa and Ota are getting their butts kicked by the enemy.
3 votes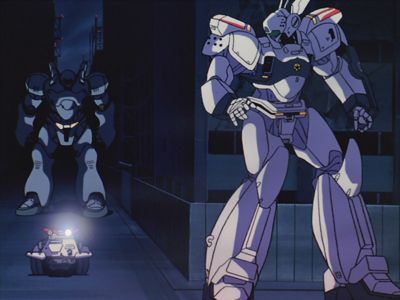 #6 - Eve's Trap
Season 1 - Episode 10
Kanuka's grandma from Hawaii visits Tokyo for Christmas. Then she suddenly disappears. The only clue to find her is "The Christmas of 50 years ago". When they try to find her, they are called off to duty.
3 votes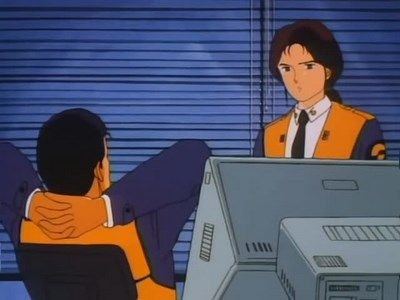 #7 - You Win
Season 1 - Episode 14
Goto takes Division 2 out to drink in order for them to get to know each other more.
3 votes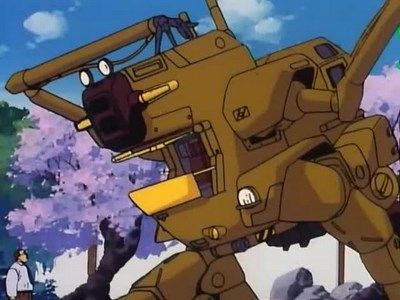 #8 - Labor and Flower
Season 1 - Episode 22
Noa and Kanuka meet up with some old guy and shows them his labor collection. He also gets training on how to pilot a labor from them. The old guy's friend owns a very powerful labor, but that's it. And he doesn't know how to pilot it. Later, the old man and his friend fight with their labors. Who will win, the old man with some piloting skills with a weak labor or his friend with no piloting skills with a powerful labor?
2 votes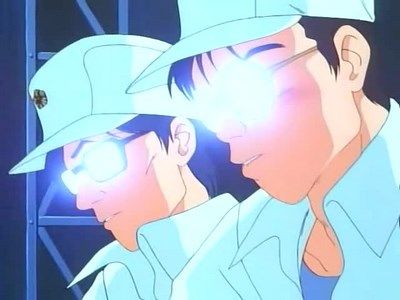 #9 - SV2 Wiped Out!
Season 1 - Episode 29
SV2 orders their lunch from Shanghai Restraunt, as usual. But they never get it. They intend to find out why and won't work until they get their food.
3 votes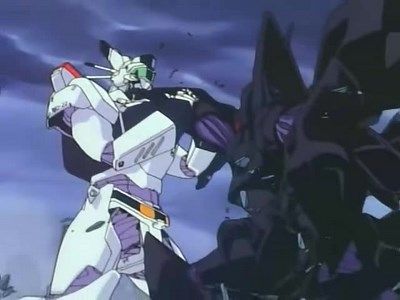 #10 - Tragedy in Rain
Season 1 - Episode 31
Division 2 is on duty at the International Labor Show. Asuma takes Noa's movement disk to test out the new economy model. But then, the Griffon is unleashed. He beats up Asuma and Ota. Noa enters the fight after getting her disk back, but the Griffon retreats since it was raining.
2 votes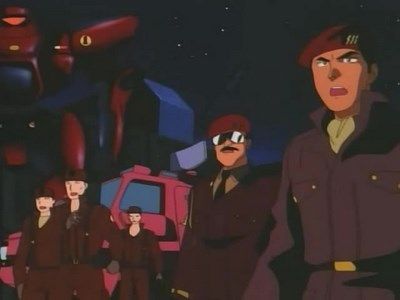 #11 - Hounds of SCHAFT
Season 1 - Episode 33
Noa and the gang that the Griffon didn't really crash, the crash was faked. SCHAFT must not let Utsumi get to Tokyo, but he gets there. Noa must prepare for the fight against the Griffon.
2 votes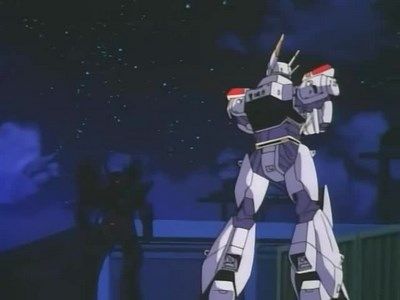 #12 - The Battle of the Gate
Season 1 - Episode 34
Noa and Alphonse begin the fight with Bud and the Griffon. Noa is given a rifle to use but she can't use it because there are stupid people in the way. She tries using it like a sword but it didn't work out.
2 votes
#13 - Save the Terrorists
Season 1 - Episode 41
Division 2 must save 2 very lousy terrorists that set off a bomb in the wrong place.
1 votes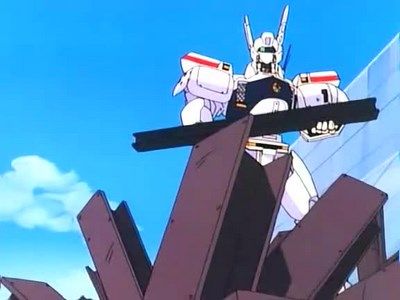 #14 - Freedom to Choose a Job
Season 1 - Episode 45
Noa is offered to become a pilot for a Helldiver. While Noa tries to make her decision, she must stop a criminal without Alphonse.
1 votes
#15 - Condition Green
Season 1 - Episode 47
Noa goes back to her hometown and sees the grave of her dog Alphonse. Asuma goes to get her when a terrorist comes. Division 1 and 2 must find the terrorist without using weapons since it would cause a fire.
2 votes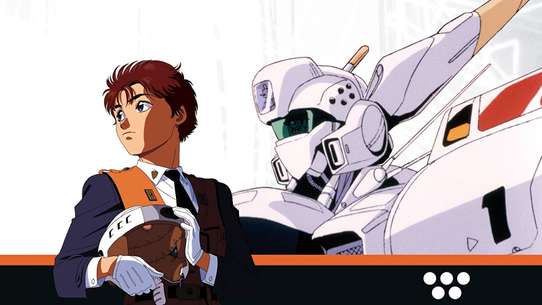 #16 - SCHAFT's Counterattack
Season 2 - Episode 2
The remains of Division 1's Labors return to the hanger. Noa is somewhat scared of the prospect of having to fight the Griffin again, but Asuma assures her that she can defeat it. Meanwhile Schaft's section chief is livid at Utsumi's actions. Goto asks Kumagami about her relationship with Utsumi. She tells him it is none of his business. Bud leaves the ship where the Griffin is being hidden to visit the SV2. He doesn't go into the hanger to meet them, and stops at the gate because he is worried that Goto might spot him. He is later chewed out by Utsumi because of his actions. Kurosaki notices that Bud is becoming more dangerous and secretly orders to place a bomb on the Griffin without Utsumi's knowledge. If it looks like the Griffin will be captured Kurosaki will destroy the Griffin and Bud. Matsui notices that the labor specialists are on the move. They are in fact being taken on a bus en route to the Griffin Labor's next show. Utsumi notices Matsui trailing the bus and manages to give him the slip. The Griffin appears that night, 31 December 1999, and Division 2 are mobilized. Meanwhile Kanuka is taking her grandmother on a trip. On the train she overhears a news report about the Griffin surfacing again in Tokyo bay. Her grandmother senses her anxiety and tells her to go and that she will be fine by herself.
1 votes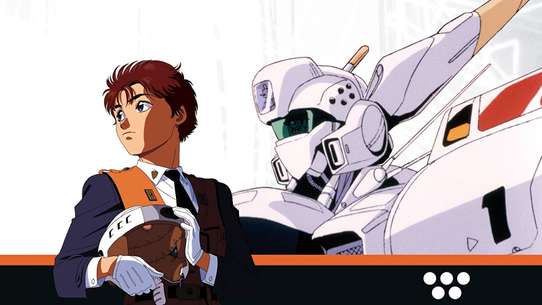 #17 - The Greatest Showdown in History
Season 2 - Episode 3
The Griffin is ready to fight Division 2. Momoko Sakurayama races to the scene, but a traffic jam is holding them up. She decides she can wait no longer, and runs to the scene without her camera crew. Meanwhile, the Ingrams face off the Griffin across a bridge. In the ensuing battle, the Griffin escapes off the bridge into the water and Ota shoots a hole into the bridge with the shotgun in an attempt to hit it. But the Griffin pulls Ota's Labor down through the hole. Ota manages to escape, but his Labor is at the bottom of the bay. Kanuka returns to the SV2 hanger to retrieve Unit 3. She is determined to help her comrades, but will she make it to them in time? Momoko finally arrives at the scene to report on the action, but Goto and Kamagumi have other plans for her and her camera crew. They ask her to film the windows of the hotel where the fight is taking place. Goto believes that the Labor specialists are watching the show inside the hotel. He wants to be able to identify them. Utsumi orders Bud to fight Noa. Bud smashes Noa's Ingram back onto its carrier. Noa's Labor is flat on its back, and Bud is coming in for the final blow. Worse yet is the fact her battery is running out.
1 votes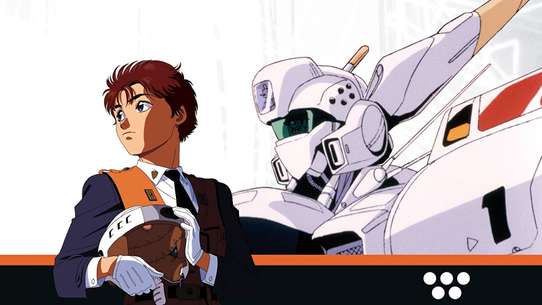 #18 - Viewer Rate 90%
Season 2 - Episode 6
The children's TV program Together With Mother has finally been axed after 20 years, and is about to begin its final broadcast. Unfortunately, one of the cast members, Kumagoro, a man in a bear suit, has decided to take the rest of cast hostage by grabbing them with a small a Labor. He demands ¥300,000,000 and a helicopter or he'll blow up the cast. To prove his claims, he sets off a car bomb in the parking lot. Division 2 are called in, but the producers of the show seem to want to prolong the situation in order to get higher ratings. Kumagami and Noa enter the studio disguised as waitresses in order to free the hostages, but the plan does not go well. The riot police are called in after Division 2's failure, but Goto thinks they'll just inflame the situation more. However, Goto does have a plan which is so bizarre it might just work.
1 votes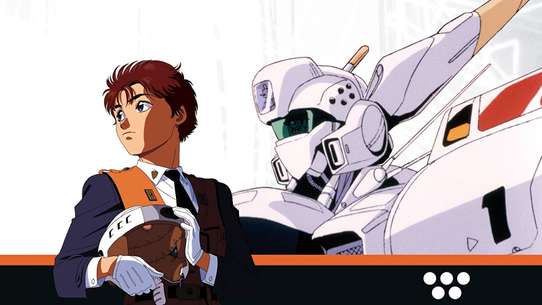 #19 - Versus
Season 2 - Episode 9
Captain Goto treats all of Division 2 to a break at hot spring. Things seem to be going well until Kumagumi tells Kanuka that she has put away the underwear she left in the change room. Kanuka is quite angry at Kumagami. She finds it an invasion of privacy. This causes both of them to argue with each other. The other members try to stop them from fighting, but it only causes them to argue even more. Division 2 give up trying, so they decide to drink themselves into a stupor and try to forget about it. The arguing only gets worse with more alcohol. Meanwhile Captain Goto escapes and decides to call Shinobu just to get away from them.
1 votes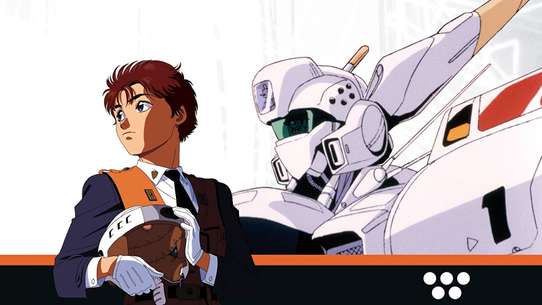 #20 - The Girl Who Came from the Stars
Season 2 - Episode 15
Noa has had a very hard day. She comes back to the hanger and heads straight for bed. She wakes in the middle of the night and notices a light on in a small building at the back of the hanger. She investigates, but can find no one inside. She places her hand on a poster on the wall, and a portal opens below her feet. She ends up in some sort of underground base, and finds the whole of the SV2 down there in strange uniforms. It is in fact the base for CLAT Japan (Creature from Luna Attack Team), an organization dedicated to fighting aliens, and the SV2 is just a front to keep the organization secret. Before Noa can react, aliens attack CLAT's orbiting base. Ota and Shinshi fly out to help Shinobu as her Labor has been hit by enemy fire. But Shinobu returns safely and reports Shinshi and Ota were shot down. Strangely both of them return sometime later, but they are actually aliens in disguise. The other team members are not fooled and shoot them dead before they can attack. The real Ota and Shinshi have been captured and Noa and Asuma head off to rescue them. Meanwhile the rest of the team fight off the hordes of UFOs currently attacking Earth. Noa and Asuma manage to rescue Ota and Shinshi, but in the process a monster emerges from the UFO they were being held in. Noa however has a secret, she can transform into Ingraman, a giant alien from the AV-98 Nebula who defends Earth.
1 votes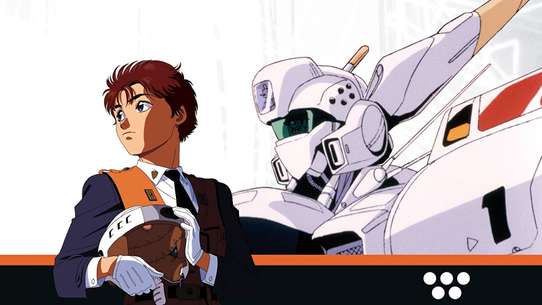 #21 - All Quiet at the Second Unit
Season 2 - Episode 16
Division 2 are on vacation. Noa is doing some cleaning at home, but can't find a personal item she had since she was a child. She goes to work but can't find it there either. She meets Kumagami there who is writing up a proposal to create two extra Divisions. Ota is also there, dismantling and cleaning his Labor's gun. Kumagami submits her plan to Captain Goto and Shinobu. He tells her that they are already planning something like this and ask if she would be interested in being captain for the third division. She says that she would have to think it over, which surprises both Goto and Shinobu. The next day Kumagami is taking a trip to see some of the new cadets who will eventually form the third division, and asks everyone to come along. Asuma says he and Noa can't and tells them they have something important to do. Despite her protests, Noa goes along with Asuma. Meanwhile the rest of the team arrive at the Police Academy to meet the new cadets. Ota decides to prove that he can take on the new cadets, and surprises everyone by using hand to hand combat instead of a gun. He easily defeats the cadet he's up against. When the team are just about to leave, the cadet that Ota had beaten hands over a bag with an item that a former cadet left behind. Asuma takes Noa to a graveyard. He takes her to the Shinohara family grave. He explains that today is the anniversary of his brother's death and that he committed suicide, perhaps to spite his father. On their way back to the car Asuma spots his father coming towards him. He tells Noa to wait in the car so he can talk to him. Asuma and his father have always been on bad terms.
1 votes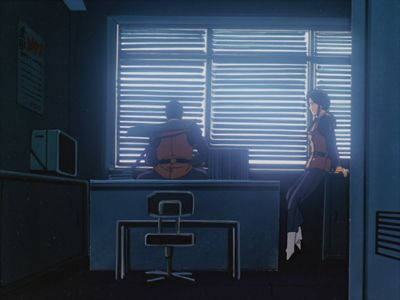 #22 - Red Labor Landing
Season 1 - Episode 9
Noa and Asuma are sent to investigate on a terrorist who is gonna steal a red labor, a military labor.
3 votes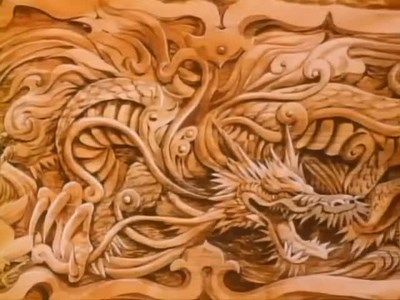 #23 - Shadow in Geo-Front
Season 1 - Episode 19
A terrorist implants a bomb in Geo-City. Division 2 go to disarm the bomb. Kanuka goes on the mission with Noa instead of Ota.
3 votes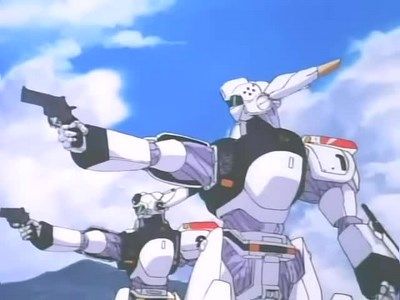 #24 - Noa's Adventures
Season 1 - Episode 36
Division 2 goes to stay by the mountains for a week for training. While out buying dinner, Noa finds 20,000 yen and goes to find where the money came from all by herself.
2 votes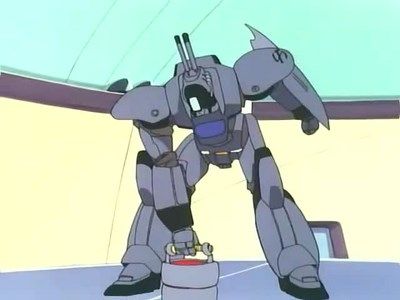 #25 - Mass Production Plan
Season 1 - Episode 39
Shinohara Industries has finished the new production model of a police labor. Noa, Ota, and Gomioka tests them. What will they think of them?
2 votes