The Best Episodes of MM!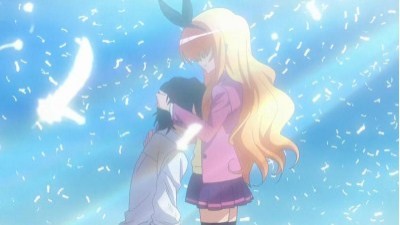 #1 - The Dog Fight for You 8.64
Season 1 - Episode 3
In this episode, the show starts again from last episode, where a new character appears. Her name is Mamiya Yumi, she's Arashiko's best friend and a creepy pervert who's an expert at massaging people (and giving them orgasms… derp 0-0). As we meet her, she tells Tarou that Arashiko is going to transfer to an all girls school with her. As Mio is trying to tell him that he should probably care about this transfer, we see a flash-back of the scene where Arashiko tells Tarou how she became androphobic, and we learn some extra info concerning this topic. The next day Yumi comes to the Volunteering Club in order to meet everyone, and a very funny scene occurs where everyone's weakness is pointed out.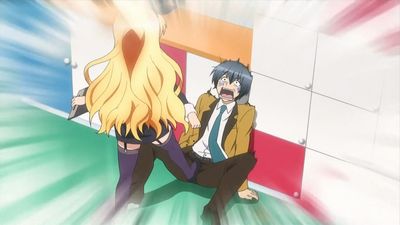 #2 - Lost Memory 8.64
Season 1 - Episode 11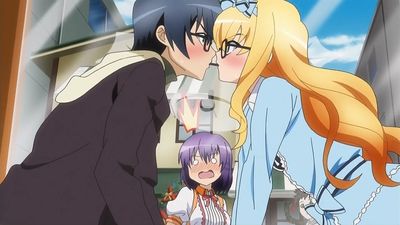 #3 - A Christmas Wish 8.64
Season 1 - Episode 12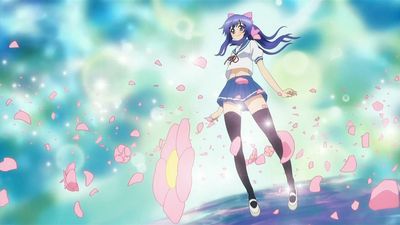 #4 - A 'B and L' Patterned Love 8.58
Season 1 - Episode 8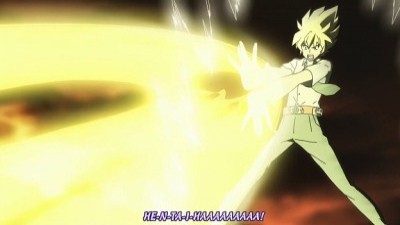 #5 - The Genius Girl's Runaway Panic! 8.43
Season 1 - Episode 5
Episode 5 starts off with Mio in a witch costume performing an exorcism on Tarou. In the distance, Noa Hiiragi is spying on Tarou while she wears some kind of supercomputer eye display and seems to be calculating some kind of power that's being emitted by Tarou as he endures Mio's treacherous torture.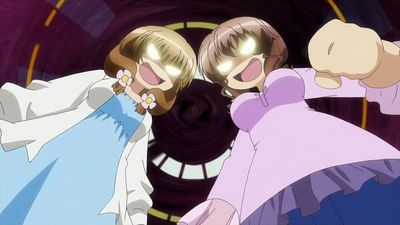 #6 - My Mayhem-Filled Home 8.36
Season 1 - Episode 6
Episode six starts off with more training with Mio, to help cure Tarou's masochism. Not long after their training, I nearly got a nosebleed just by seeing Arashiko in a nurse uniform.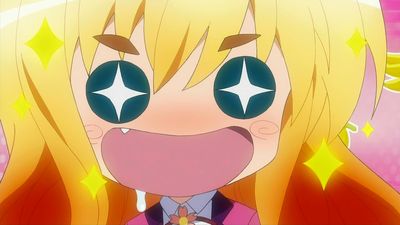 #7 - MFC's Elegant Conspiracy 8.36
Season 1 - Episode 9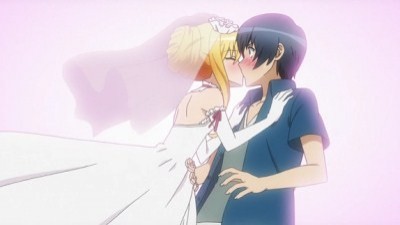 #8 - With This and That The (Stupid) Couple 8.27
Season 1 - Episode 4
The entire episode follows Tarou and Mio on a pseudo-date, where they have to do lovey-dovey couple things together, in order to cure each other's (Tarou's masochism, Mio's socialization issues). I found it absolutely hilarious how Tarou constantly received phone calls from Michiru-sensei, giving him instructions on what to do.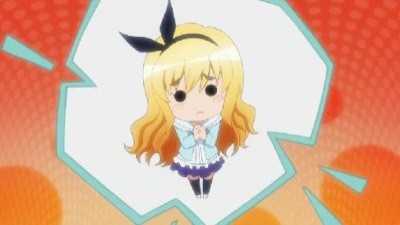 #9 - The Distance Between Similar People 8.25
Season 1 - Episode 2
In the second episode of MM! we're given a larger picture regarding the connection between Yuuno and Tarou. Yuuno, Tarou's middle school friend, is the one that caused the sexual masochism fetish that he has right now by slapping him in back in middle school.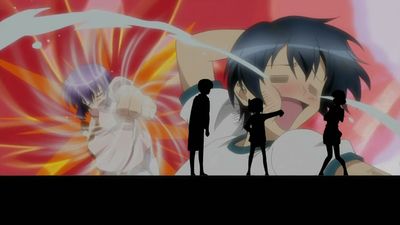 #10 - A Midsummer's Love Triangle? 8.18
Season 1 - Episode 7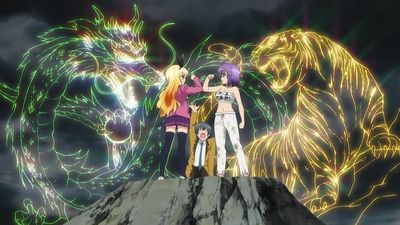 #11 - Miss Sadistic Arashiko 8.10
Season 1 - Episode 10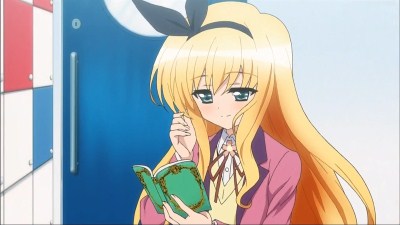 #12 - Sharp, Descending First Love! 7.95
Season 1 - Episode 1
Sado Tarou suffers from sexual masochism; he experiences sexual pleasure from pain. He falls in love with a certain girl, Shihori, but decides he cannot pursue her with his condition. His best friend, Tatsukichi Hayama, tells him to visit the Voluntary Club, a place that grants students' wishes, for a cure. At the club, he finds Isurugi Mio, a girl who thinks she is a god. She pretends to be nice but as soon as Tarou tries to leave, she turns into an evil monster telling him that she was being patient. He also sees Arashiko Yuno, whom he apparently has known before in middle school, the girl who was actually responsible for his masochism. Later, Mio decides to continue his treatment by giving Tarou so much pain, his mind will no longer feel any pleasure. She injures him so he must stay in the infirmary where Yuno looks after him. After catching her from tripping, Yuno mercilessly beats Tarou up showing her fear of men. The school nurse Michiru, shows up and shows Tarou that she knows Mio and Yuno well and that she is a bit of a sadist. Tarou's older sister and mother are introduced when he comes home to show that they might have a bit of a brother/son complex for Tarou. At work Shihori shows up only to run away from Tarou who chases her down only to discover that it was Tatsukichi all along cross dressing. He explains the reason for his cross dressing habits and said that he too went to the Voluntary Club to get help. It was Mio in fact who had told him to tell Tarou of his habit.