The BEST Episodes of Miss Scarlet and the Duke
Every episode ever - ranked by fan votes!
Last Updated: Oct 24, 2020
When Eliza's father dies, he leaves her penniless in a time where marriage is her only option for financial security. But the headstrong Eliza is determined to find another way. Luckily, she has an ace up her bonnet – her father's business – a private detective agency. Eliza knows all the tricks of the trade but as a genteel 19th century lady she's never been allowed to put them into practice. To operate in this man's world, she needs a partner. Step forward Detective Inspector William Wellington of Scotland Yard, who is also known as "The Duke;" drinker, gambler and womaniser. Eliza and The Duke strike up a mismatched, fiery relationship that will crackle and smoulder with sexual tension as they team up to solve crime in the murkiest depths of 1880's London.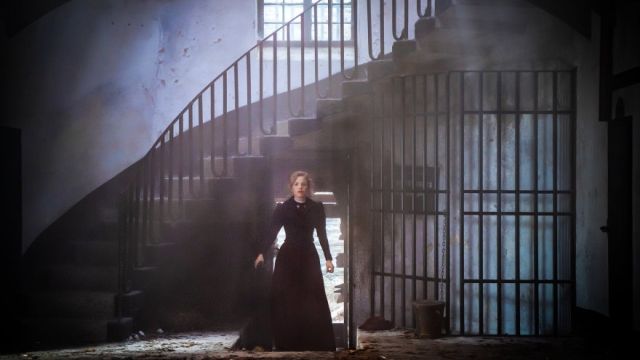 #1 - Episode 5
Season 1 - Episode 5 - Aired Apr 28, 2020
When recently investigating a mystery rooted in Victorian London's fascination with the dead, Eliza Scarlet had discovered her own recently deceased father's lost casebook. With Henry Scarlet's book throwing up some puzzling questions, Eliza looks more closely into how he died. Was it really natural causes as was determined at the time? The final entry in the casebook takes Eliza to an abandoned prison on the outskirts of London. She and Duke investigate what seems like an empty building, but they soon discover that it is the hideout for a criminal gang. But how is this gang linked to Henry Scarlet? With her resolve to solve this most personal of cases growing, is Eliza really ready for the terrible secret that is about to be uncovered?
88 votes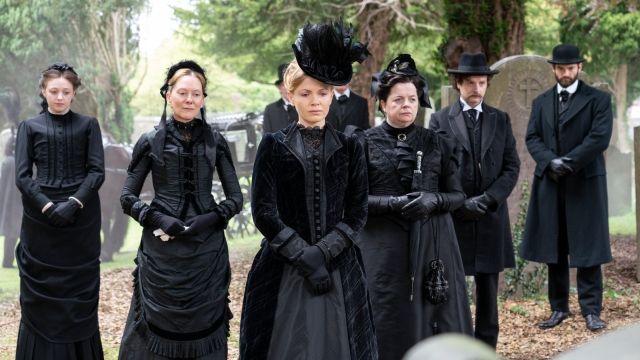 #2 - Episode 1
Season 1 - Episode 1 - Aired Mar 31, 2020
When Eliza Scarlett's father dies suddenly, she's faced with a stark choice. Accept the fact she is now penniless or take on and run her dad's detective business, but can she succeed against all the odds in this male-dominated world? Going against the wishes of everyone around her, including family friend Inspector Wellington, aka "the Duke", she opts for the latter and, along the way, enlists the skills of Moses an infamous Jamaican crook. In her first ever assignment, Eliza is hired by a male client trying to find his "long lost niece". Something about this missing person doesn't quite add up but, with so much to prove, can Eliza crack the case and prove her doubters wrong?
118 votes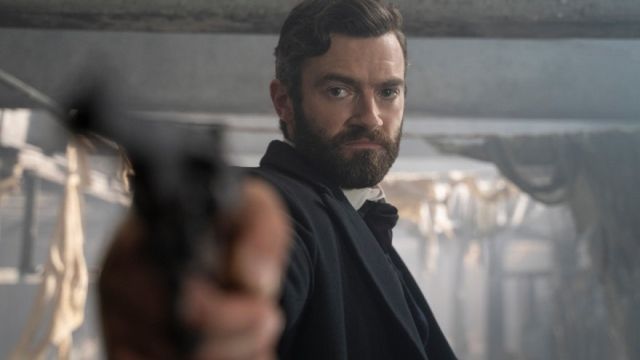 #3 - Episode 6
Season 1 - Episode 6 - Aired May 5, 2020
Eliza is desperately trying to get to the bottom of the death of her detective father, Henry. Presumed to have died from a heart attack, Eliza has discovered things aren't what they seem and, with time running out, she has to piece together a perplexing puzzle. Adding to the mystery is the fact that Moses, the notorious Jamaican crook she's often turned to for help, appears to be involved somehow. He has lots of criminal connections, which surely make him a prime suspect. But, as she goes deeper into the investigation, she discovers that the world isn't so black and white - who is on the right side of the law and who is on the wrong side isn't always as it appears. Of all the cases she's investigated since taking over her father's detective business, this is the one with the highest stakes!
89 votes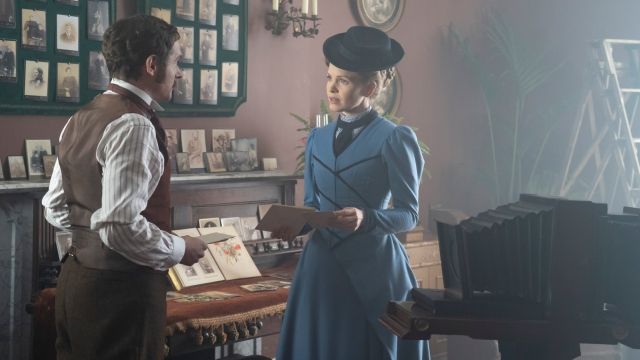 #4 - Episode 4
Season 1 - Episode 4 - Aired Apr 21, 2020
Eliza finds herself contacted by a 'Death Photographer', James Henderson, who is receiving bizarre and threatening messages from beyond the grave. Decidedly spooked, he turns to the Scarlet Detective Agency for help. Immersed in the dark world of the deceased, Eliza's thoughts turn to her own late father, Henry. When she chances upon his old casebook, she starts to questions the events that led up to his death.
88 votes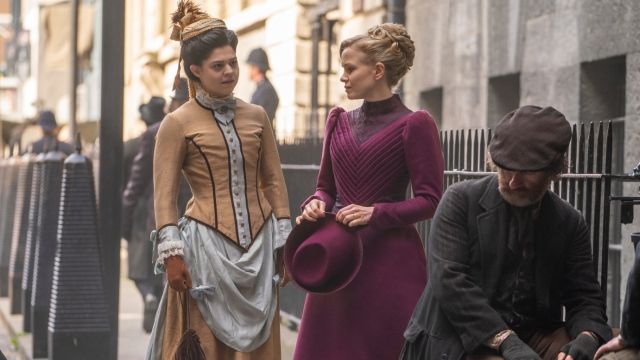 #5 - Episode 3
Season 1 - Episode 3 - Aired Apr 14, 2020
Times are turbulent in 1880s London with social unrest rife across the city. Scotland Yard have their eye on many potentially disruptive gangs and political groups and Eliza is hired by Duke to go undercover and infiltrate one such organisation. Eliza is delighted - this is progress and a show of faith in her abilities. However, she is less pleased when she learns who she will be spying on - a women's suffrage group campaigning for the vote. Eliza is conflicted, is she a woman or a detective first? As London's first female detective, Eliza knows a thing or two about empowerment, but she also knows right from wrong and there's more than a whiff of danger when she befriends a strong-willed suffragette who is prepared to do anything to further her cause.
93 votes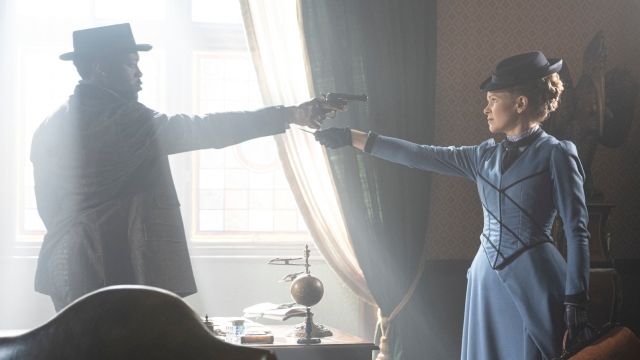 #6 - Episode 2
Season 1 - Episode 2 - Aired Apr 7, 2020
As London's only female detective, Eliza is struggling to get work. Desperate for money, she takes a seemingly impossible case; proving the innocence of a man found at a murder scene with a bloodied knife in his hand who has pleaded guilty. Eliza is hired by the man's wife to save him from the hangman's noose but, along the way, Eliza clashes with Duke who is inundated with other crimes. Relying on his instincts as a veteran copper, he sees this as an open and shut case, so why rock the boat when there are more deserving investigations to pursue? With her father's business on the line, can Miss Scarlet unravel this perplexing mystery and win the Duke's respect along the way?
102 votes