The Best Episodes of Letter Bee
Last Updated: Feb 3, 2019
In a land of perpetual night, your heart is your light. Amberground is locked in darkness. A man-made star casts only a dim light over the land. The pitch-black wilderness is infested with Gaichuu--colossal insects with metal exoskeletons. The Gaichuu make travel between the cities of Amberground extremely dangerous. But thankfully the Letter Bees, a brave corps of messengers, risk their lives in order to keep the hearts of Amberground connected. Gauche Suede is on his last delivery before a big promotion. In the outskirts of Yodaka, the darkest area of Amberground, Gauche is surprised to find that the package is a young boy named Lag Seeing. Lag had been traumatized by his mother's abduction and is due to be delivered to his aunt. In this remote area rife with Gaichuu, Lag and Gauche face a dangerous journey that inspires Lag to become a Letter Bee.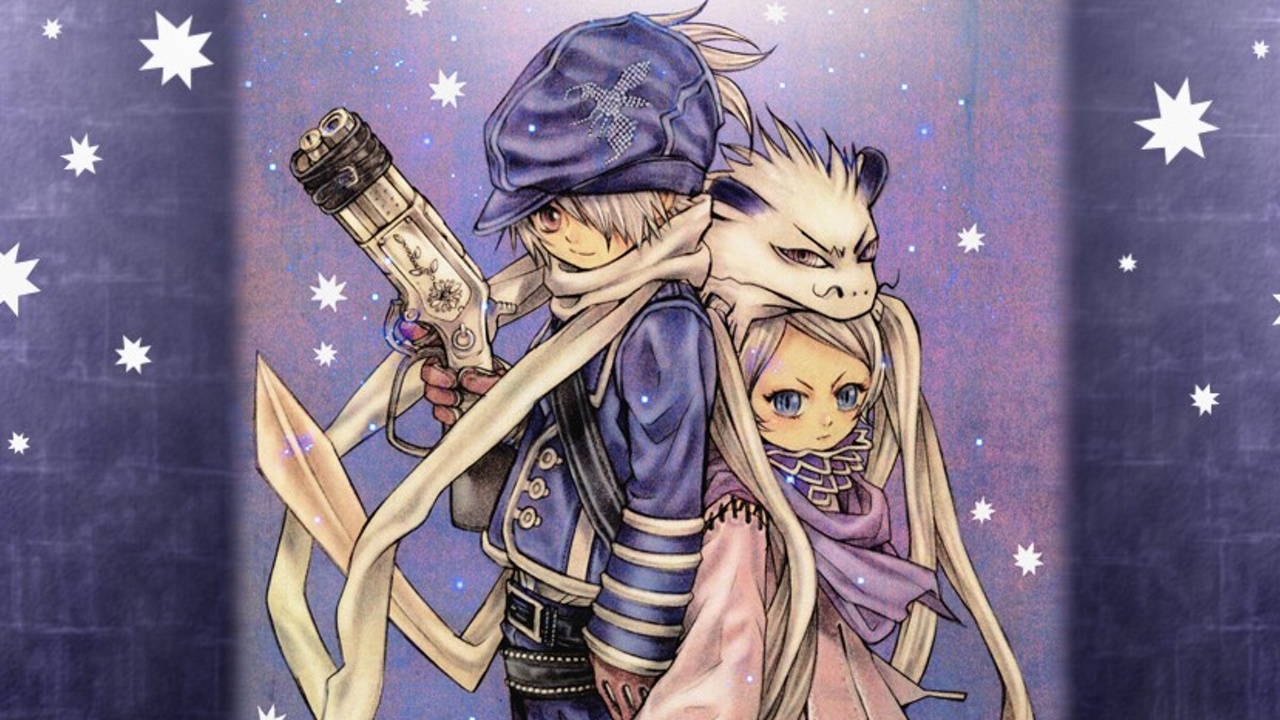 #1 - Neither Malice, Nor Hatred
Season 2 - Episode 19
1 votes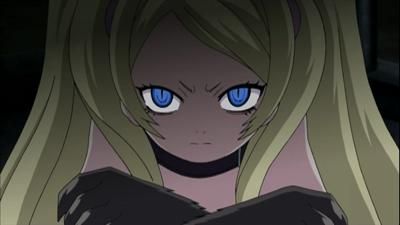 #2 - Lag's Dingo
Season 1 - Episode 4
Lag gave the name "Niche" to a girl that was a letter whose delivery slip was incomplete and couldn't be delivered, and started taking her to her destination. Lag is enchanted with her hair while he escorts her, and on his way after dropping her off, he learns from some passersby that her destination was actually a freak-show, advertising a new attraction: A child who received the blood of the legendary creature "Maka."
11 votes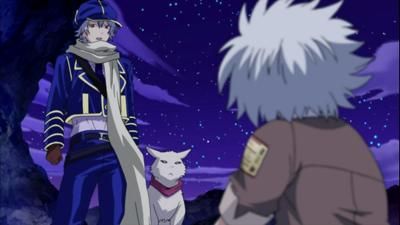 #3 - Letter and Letter Bee
Season 1 - Episode 1
One day Lag Seeing finds himself shipped. His mother abducted by someone, he's now just a package sent by her to be delivered to a friend's house. Gauche Suede is a Letter Bee, a member of the Amberground national postal service, who is tasked with delivering this "letter," together with his partner Roda. The still young Lag rebels at Gauche's seemingly emotionless focus on his work, his heart still reeling from being torn from his mother, but as they head into a valley they are attacked by a ferocious creature known as a Gaichuu.
7 votes
Watch on Amazon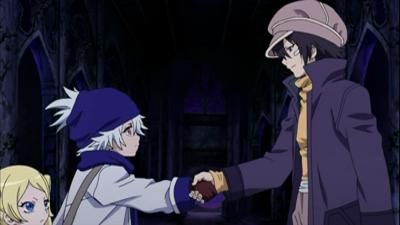 #4 - Letter to Jiggy Pepper
Season 1 - Episode 6
Lag and Niche run after Nelli to get their crossing pass back, however Nelli is found out as an impostor and is going to be punished! Lag and Niche come up to save Nelli, but just then the letter Nelli's late brother Nello wrote to Jiggy Pepper flies away. Lag stretches out his arm with all his might trying to save the letter, and suddenly a shindan flies out from his hand!
7 votes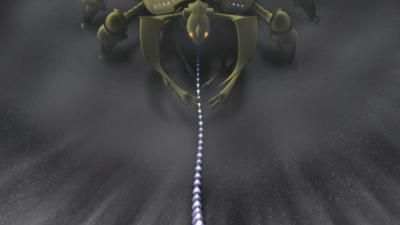 #5 - My Friends
Season 1 - Episode 2
Lag, having glimpsed into Gauche's heart, comes to know about his dream to be chosen for the highest title the Bee's that work in the capital can obtain, Head Bee, and that he will soon be transferred there, a first step toward that dream. Nearing the end of their journey, one day before reaching their destination Lag and Gauche get in a fight after Lag asks Gauche to take him with him to the capital so he can search for his mother. Angry, Lag takes off with Gauche's shindanjuu and hurries along by himself, but wanders into Gaichuu territory without realizing it and falls into a trap.
10 votes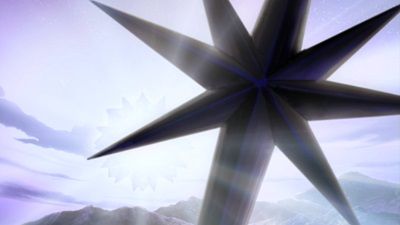 #6 - Day of Flicker
Season 2 - Episode 14
Aria and Niche head to Houdai Franklin's house. Franklin attacks them upon meeting but Aria manages to convince him that she just wants to know the truth about the Day of Flicker. In flashback, Franklin was an engineer working on the airship with his friend Negich. The purpose of using the airship to travel to the artificial sun wasn't explained to the construction crew. A number of characters such as Dr. Thunderland Jr., a group of Bee triplets (with two of them serving as the gatekeeper between Bifrost and Yuusari in the present) were present aboard the ship. When Franklin wanted to steer the ship in order to get a clearer look at Akatsuki, the artificial sun gave out and flickered a few times. This momentary lapse in the sun's rays caused a huge disturbance among the crew, Franklin included, who claimed to see a monster in the sun calling for its "mother". Soon after, the airship crashed and most of them died except for Franklin, Thunderland Jr., the triplets and Balor, the general commander sent to oversee the operation. Each of them are left either partially or completely blinded. Meanwhile, Lag takes a turn for the worse and his heart energies are in danger of overflowing. When Thunderland Jr. and his staff try to stop the flow, they witness Lag involuntarily summoning visual flashbacks of his life with some imagery appearing not to be seen elsewhere before. After Lag recovers, Gauche wakes up with his memories returned, much to the delight of everyone, especially Sylvette. While Lag reunites with Gauche, Franklin tells Aria that he believes that the artificial sun is an abomination that will eventually consume all the hearts of the inhabitants and it is too late for Gauche to ever recover his lost memories.
5 votes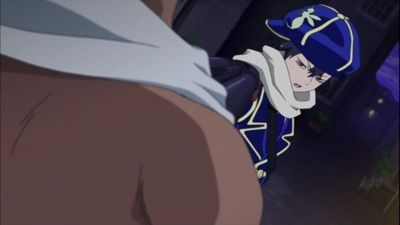 #7 - Head Post Office Beehive, 13 Nocturne Way, Central Yuusari
Season 1 - Episode 7
Lag decides to make Niche his dingo officially, and reaches the Yuusari Head Post Office, known as the Bee-Hive. He and another boy named Macky Gee begin the Bee suitability interview examination, which consists of delivering one real letter safely to its destination. Knowing he is delivering a real letter, Lag's determination is strengthened yet again
9 votes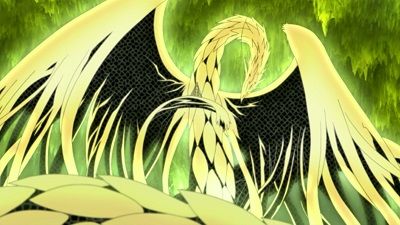 #8 - 200 Years of Loneliness
Season 2 - Episode 9
Niche's sister attacks Lag and the townspeople but Niche defends them. Confused and angry, Niche's sister is shot by Lag with his shindan, revealing the time he first met Niche and their friendship. Despite this, Niche's sister believes Niche has forgotten how the humans treated them and attempts to kill her and Lag. Lag gets Steak to take the injured Niche to a safe place and declares that he will not let Niche's sister get away with how she hurt her own sister. Although curious at Lag having a spirit amber in his eye, Niche's sister makes another attempt to end Niche's life. However, Lag tells her that Niche is herself no matter she is human or Maka, and then fires another shindan directly at Niche's sister. A flashback shows that both sisters were always together even though they were mistreated by the townspeople, until they were separated when Niche is washed away from her sister. The sister sinks to the bottom of the lake and grows sad, eventually transforming into her adult form. Instead of searching for Niche, she decided to stay in the cave where the Maka resided as she believed that Niche would sense her heritage and make her way back like she did. Lag throws the sister back to her senses by saying she was foolish like a human as well. Her heart softened, the sister takes Niche to Tir na Lake to heal her wounds. She also explains to Lag that the gaichuu frozen in the cave are metamorphosing when they shed their last piece of heart and the Maka froze them to prevent them from causing chaos to the world. The sister then entrusts Niche to Lag to help her mature, though Niche stays in the lake to heal her wounds for the time being. As Lag leaves, both the Maka and Niche's sister sense him as the Light, looking forward to what he will become.
5 votes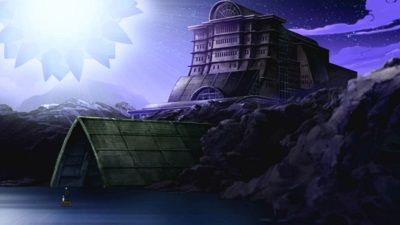 #9 - Lies and Truth
Season 2 - Episode 17
Lag and the others wanted to believe the heart bullet was successful, but Noir has shown is true colors and fled. Zazie searches for clues of the Cabernet's whereabouts. A tip from a local leads him toward Shark Cape. He sends his dingo to let the Hive know. As he searches for the Cabernet he finds a REVERSE agent in waiting. Meanwhile Noir and his group search at a secret government disposal facility for any survivors that they might further their cause. Seeing no other choice, Largo Lloyd sends Lag to assist Zazie. Lag arrives to find the Cabernet in hiding and Lawrence, the leader of REVERSE.
5 votes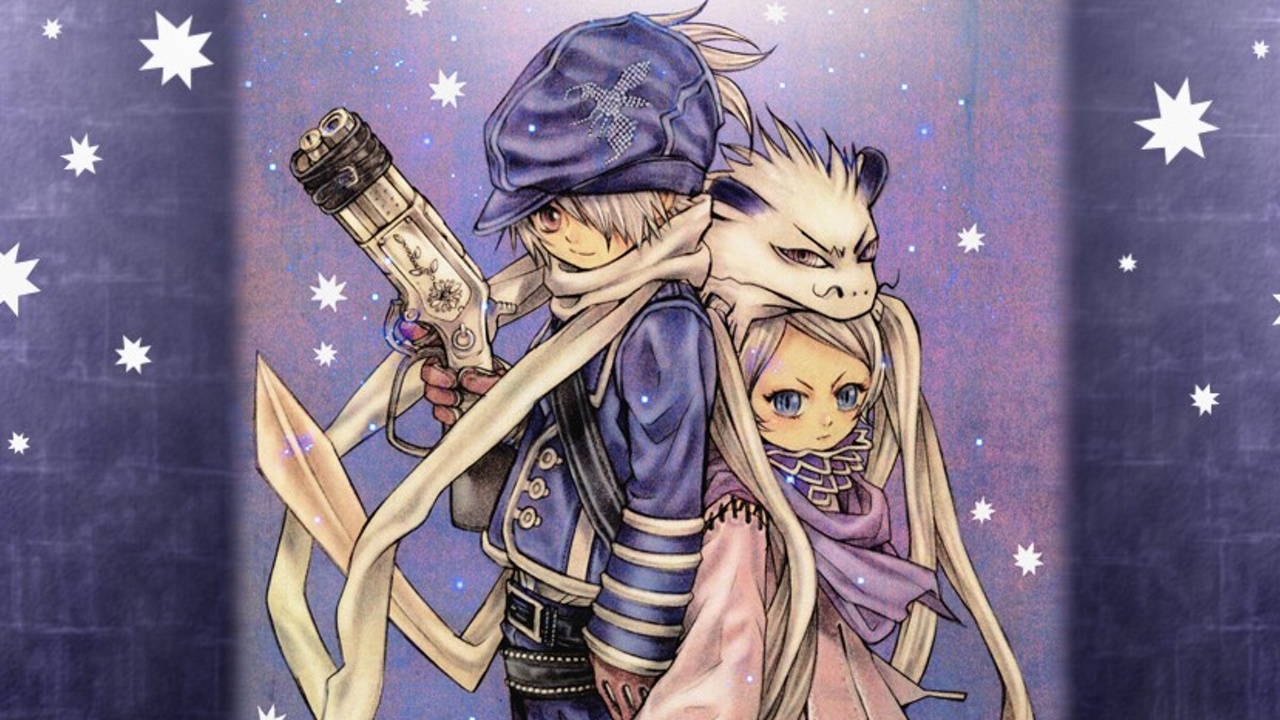 #10 - A Place to Return
Season 2 - Episode 22
5 votes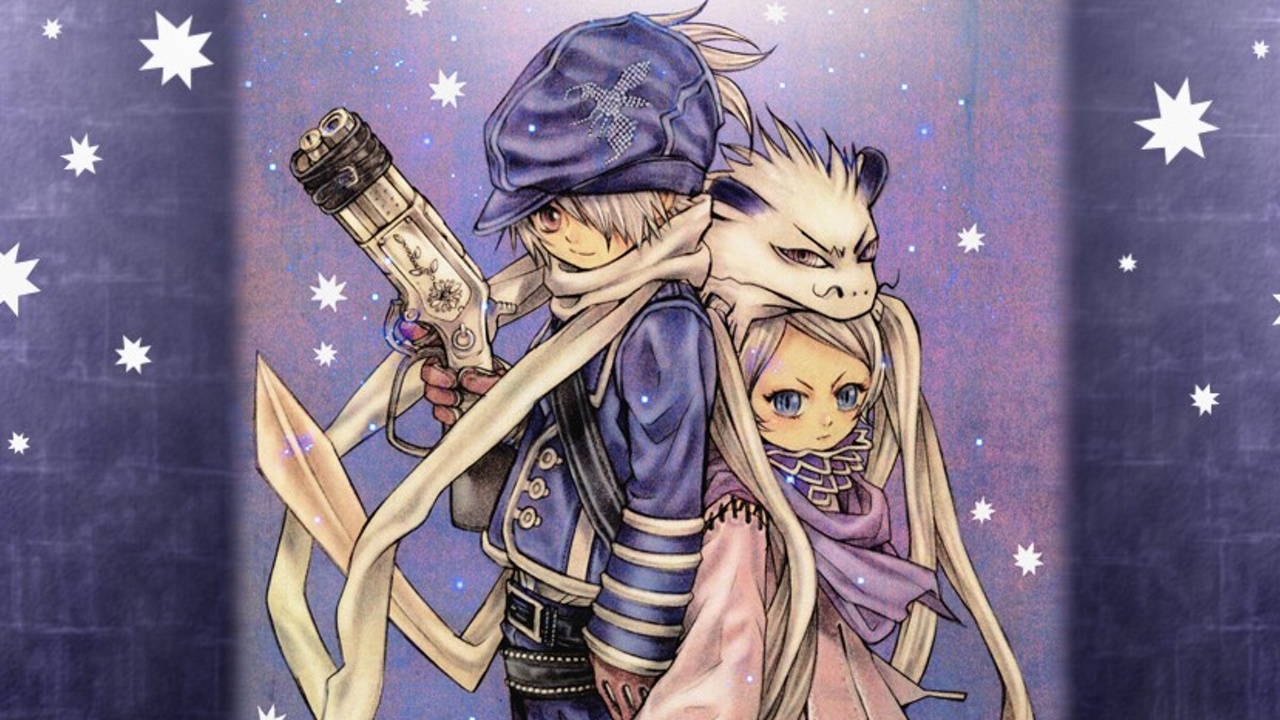 #11 - To Akatsuki
Season 2 - Episode 23
5 votes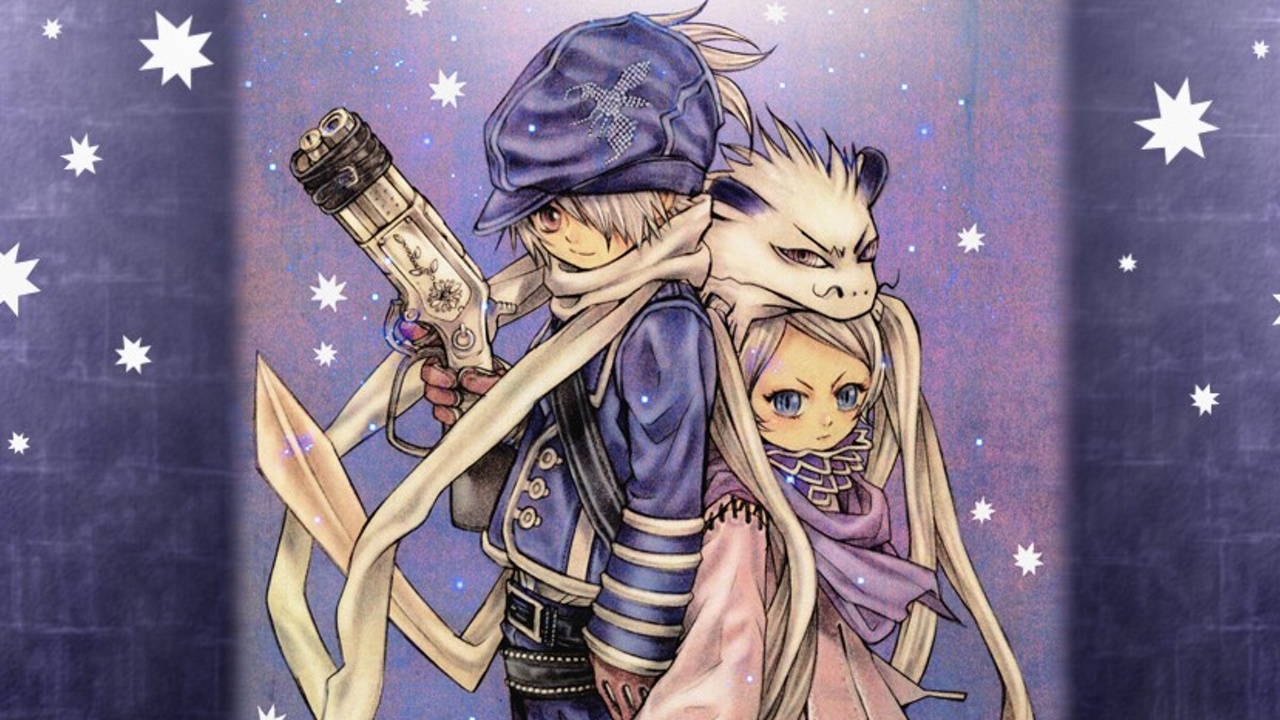 #12 - Battle! Yuusari Central
Season 2 - Episode 24
5 votes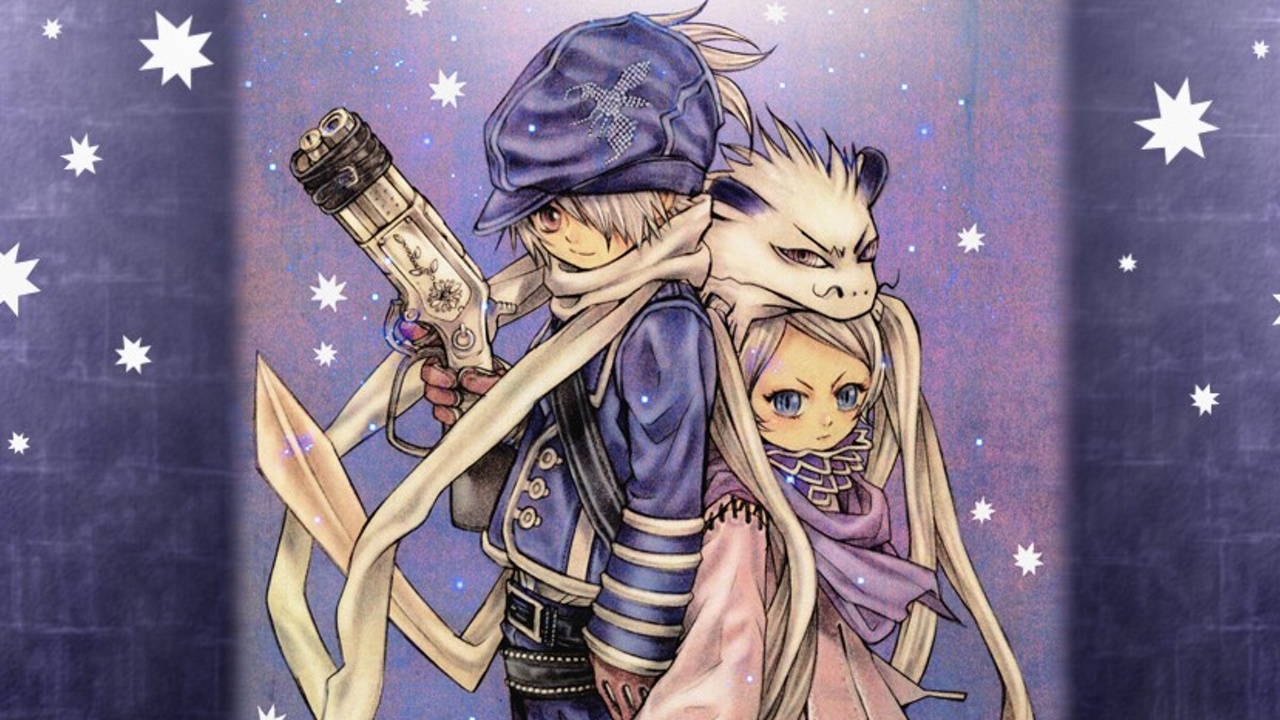 #13 - Heart`s Light
Season 2 - Episode 25
5 votes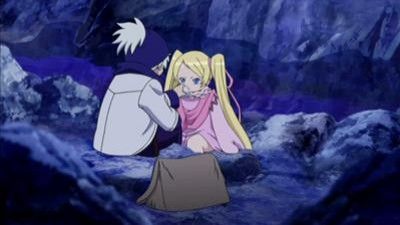 #14 - Crybaby Boy, Letter Girl
Season 1 - Episode 3
Some years after he met Gauche, Lag heads to the main post office in Yuusari to take the interview to become a Letter Bee after passing the preliminary examination. After saying all his goodbyes to the people he loves, he heads to the train station with a Letter Bee named Connor that came to pick him up. But when he arrives, he discovers a small girl hiding herself in a small crevice. And what's more, she's a letter, just like Lag was!
10 votes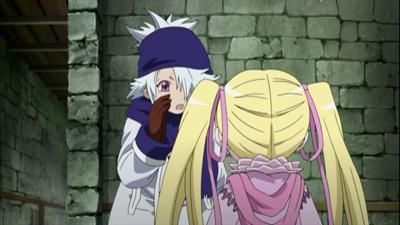 #15 - Dead End Town
Season 1 - Episode 5
Lag, as well as Niche and Steak, a strange animal that tags along with Niche, reaches the town of Kyrie where the bridge Bifrost connects to Yuusari. There they meet Nelli, who guides them to an inn to stay the night, and volunteers to take Lag's bag up to his room, but then suddenly disappears. Nelli's aim is actually to get Lag's crossing pass into Yuusari.
10 votes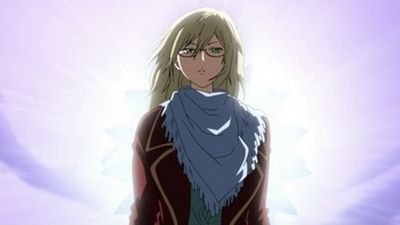 #16 - Beneath The Light
Season 1 - Episode 10
8 votes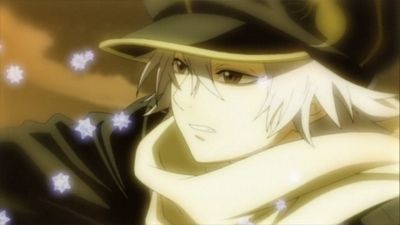 #17 - The Person Unable to Become Spirits
Season 1 - Episode 25
6 votes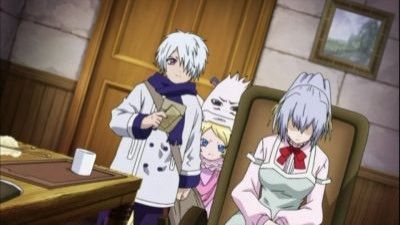 #18 - Meeting with Silvet Suede
Season 1 - Episode 8
Gauche is no longer a Bee. When Lag heard this from the Bee examination proctor Zazie, he's shocked and depressed. Lag, Nice, and Steak go to see Sylvette, Gauche's sister, but are mistaken for debt collectors and met by a stern, wheelchair bound girl who points a gun at them
9 votes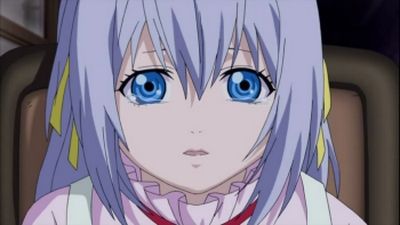 #19 - The Crybaby Boy's Vow
Season 1 - Episode 9
Lag goes once again to see Sylvette, alone in her house, and his heart is struck when he sees her crying on the veranda. Lag shoots a shindan from his own body into the shindanjuu Gauche left behind, the Nocturne Op. 20 Shindan Custom, and he, along with Sylvette, learn what was in Gauche's heart. The memories in Gauche's shindanjuu are...
7 votes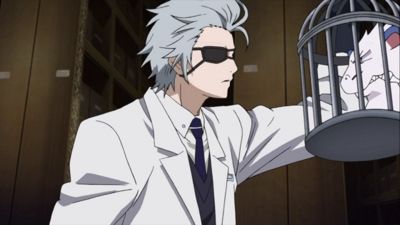 #20 - The Corpse Doctor
Season 1 - Episode 14
7 votes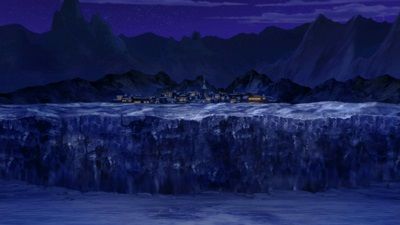 #21 - Blue Notes Blues
Season 2 - Episode 8
Lag reads a book on the people of Blue Notes Blues who lived peacefully with the Maka. However, this ended when people's hearts were polluted by sin. Lag discovers a cave near the lake but is told not to enter by the townspeople. They take Lag and the others back to town. When Lag asks about Noir, they confirm that Noir went to the cave, which is a path leading to Blue Notes Scale and the holy site. The mayor warns Lag not to enter as he will be punished severely. He explains the history of how the townspeople suffered when the geothermal energy around the town was stolen, leading to dead crops and widespread illness. A pregnant woman named Celica became greedy and decided to drink the water of the underground lake to gain immortality. Accompanied by Celica's return, the town returned to normal. However, Celica became quiet and eventually gave birth to twins before she died, which are the children of Maka. Lag and Niche head to Blue Notes Scale where they find frozen gaichuu and discover that Noir was there luring one outside to kill. They venture further and find the lake where another child of Maka, Niche's sister, appears. She questions Niche on her forgotten memory. The mayor and townspeople follow after Lag, where they plead the Maka for forgiveness. Niche's sister tells them that the Maka lost the ability to converse with humans and they have no interest to do so. She corrects Lag on the townspeople's story: Celica was actually forced to enter the cave to become a sacrifice for the Maka when the lack of warmth persisted, which was caused by the mining of spirit amber in the region. Celica begged the Maka to at least let her unborn child live. For the first time, the Maka sheds a tear for a human, and the tear blesses Celica. After Celica gave birth to the twins and died, the town declared them to be cursed and kept them isolated with only water as sustenance. Eventually, the town feared the existence of the twins will bring shame to them all, and the mayor's ancestor threw the children into the frozen lake.
5 votes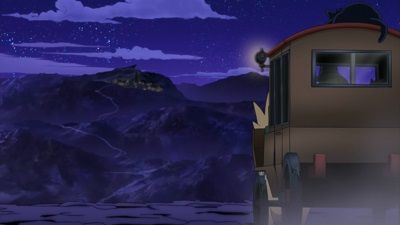 #22 - Veritably Abbey
Season 2 - Episode 10
Zazie wakes up with Lag beside him. He learns that Lag came to the city of Pierce when he heard that a Bee was wounded and taken here. From what both Zazie's eyewitness accounts of a molting gaichuu and what Niche's sister told him, Lag learns that the spirit insects were chosen creatures born from the fusion of small insects and spirit energy beings in the land. But when their last bit of heart has shed away, they turn into gaichuu. It seems that the spirit insects encased in amber given to Bees pose no threat, but the ones without will threaten world order and bring peril to the land. Lag becomes concerned about what the government does in this country and how it came to be. Lag and Zazie head off for the town of Lament by carriage and meet Connor there, who is making his deliveries. Connor tells them that he has fallen in love with a girl from the Veritably Abbey who sold cookies to him for one time, unbeknownst to them, is actually Roda. Connor buys cookies from a red-headed girl named Sunny who tells them that the white-haired girl only came to the Abbey once. After seeing Roda nearby, Lag comes to the conclusion that the Abbey is a base for Reverse. He tells Connor to head back to the Hive and alert Largo to this place while he disguises as a girl to gain access to the Abbey, as men are not allowed on the premises. After Sunny invites Lag in for shelter, she heads for her prayers. Lag follows and discovers that the nuns are led by Roda to believe that by sacrificing themselves, they will help revolutionize the government and save their fellow humans. Lag goes off to explore but is caught by Roda, who recognizes him, which leads to a short fight. Roda tells Lag they will exact ultimate revenge on the government, using the molten gaichuu as a weapon.
5 votes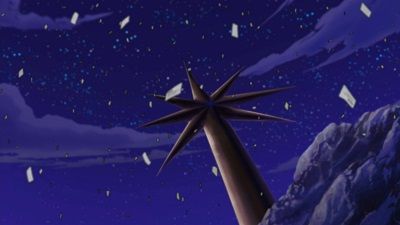 #23 - Cabernet Attacks
Season 2 - Episode 11
While the nuns head for the prayer hill of Angel Wings to prepare for their sacrifice, Sunny is ordered to poison Connor with her cookies. Connor goes into the abbey to investigate the claims of Reverse using it as a base, and encounters Lag and Roda fighting. Roda takes Connor hostage and makes her escape, leaving Connor confused and disappointed that she is a member of Reverse all along. Hazle and Caribs, the inspectors from Akatsuki, return and destroy the abbey with explosives to conceal Reverse's activities while making a fake report back to the government. After Lag and Connor make it out of the debris safely, Lag goes after Roda. Sunny finds Connor and gives him the cookies to eat, which causes him to collapse. Sunny and the abbey's sad past is revealed: despite trying to work hard, the abbey never rose above poverty and hardship, which made them easy prey for Reverse to convince them of its ideals. Before leaving for Angel Wings, Sunny leaves a note for Connor, who is only paralyzed by a special medicine instead of the poison. Lag tries to convince Roda what Reverse does is wrong, but Roda attacks him anyway, leading to Zazie coming to Lag's rescue. The molten gaichuu Cabernet arrives, and Lag figures out that Reverse wants the abbey nuns to become sacrifices for Cabernet to drain their hearts. Noir appears and attacks, but Lag realizes he lost his letter bullet to Roda. With Zazie distracting Noir, Lag pours his heart into his shindan and fires at Noir, hitting him. Connor goes after Sunny, who stated in her note that she isn't sure whether being a sacrifice is right, but she wanted everyone to be happy, including Connor whom she liked. Connor arrives too late to save Sunny, as her and the nuns' hearts are taken by Cabernet. After being hit by Lag's shindan, Gauche appears to recognize Lag.
5 votes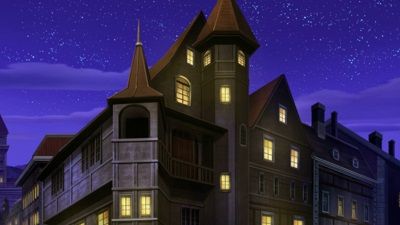 #24 - Roda, Wandering
Season 2 - Episode 16
Sylvette goes into town looking for her brother, while Lag goes to the Bee Hive. He finds Dr. Thunderland Jr. and Hunt, who has become his assistant, but both of them have not seen Gauche returning. A flashback shows that after Roda survived her fall, she made her way to Yuusari to look for Noir. Hunt and Sarah rescue her from some thugs and they give her a place to stay. She learns from them that Gauche has woken up in the Bee Hive. Roda follows Lag and Gauche around but is eventually found by Sarah, who takes her under her wing in the employment agency when she learns that Roda was a dingo. Largo orders the Bees for a city wide search and Lag stumbles onto Sarah's agency. He tells Sarah that Gauche has disappeared and Roda immediately leaves the building, but is sensed by Niche. After reporting the failure in the search, Niche decides to head out and search for Gauche herself but encounters Roda. Both fight, however Niche is much stronger and nearly overpowers Roda until Gauche steps in to save her. Over Niche's protests, Gauche declares himself as Noir and leaves with Roda. Lag arrives too late to learn from Niche the bad news.
5 votes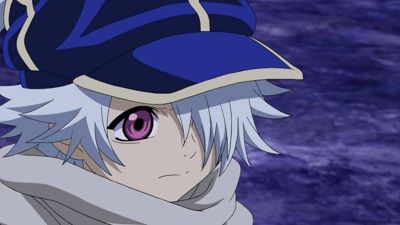 #25 - The Lost Heart Bullet
Season 2 - Episode 18
5 votes