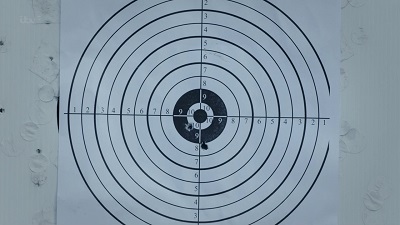 #1 - Hard Stop 8.34
Season 8 - Episode 7
When a series of shootings claims one of their own, Ronnie and Joe have little time to grieve - they must solve the case before the killer reaches their next target on a hit list that includes CPS director Henry Sharpe. It gradually becomes apparent that the common thread connecting all the names is the case of Mark Glendon, convicted of the murder of his wife four years earlier. Although he's still in custody, a retrial is imminent, putting pressure on the team to catch the murderer before the jury delivers its verdict.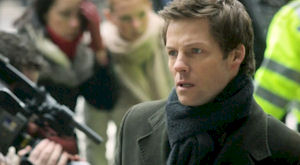 #2 - Hidden 8.08
Season 2 - Episode 2
Devlin and Brooks investigate the case of a 10 year-old girl, Jodie Gaines, who was kidnapped, and then found two weeks later dead, in a rubbish bin. A suspect is found but all is not as it seems.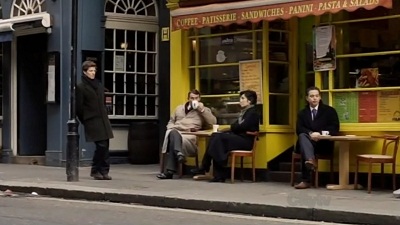 #3 - ID 8.00
Season 4 - Episode 3
The case starts with the murder of a doctor in the car park of the hospital where she works. What initially seems like a crime of passion soon unravels into a conspiracy involving senior government officials. Risking their careers, James and Alesha must get to the bottom of this case before another life is destroyed.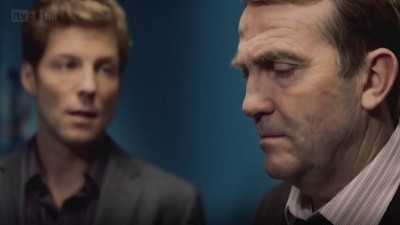 #4 - Deal 8.00
Season 5 - Episode 6
The team investigate, when mother and carer Lia Brown is killed by a stray bullet,what the involvement is of 12-year-old Kaden Blake in her death. Kaden is caught up in the local gang culture, so keeping silent is his only protection. DS Matt Devlin is drawn to this damaged boy, saddened to see a life so doomed by circumstance, and furious that local dealer and gang leader Mark Ellis remains untouchable by the law.
Directors: Andy Goddard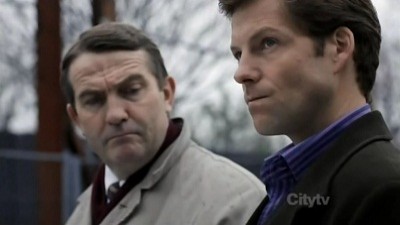 #5 - Skeletons 8.00
Season 4 - Episode 6
DS Devlin and DS Brooks investigate the murder of a 13 year-old boy boy, Sean Monroe, the son of a fellow police officer who was killed and put down a storm drain. A note found on the body points to the work of Andrew Dillon, who was sentenced for an earlier racial murder and is serving his sentence. The racial motivation for the killing seems confirmed when a second boy, Dev Desai, is found strangled with the same note in his pocket. However, their investigation leads to a security guard, Marcus Wright, who admits to having encounters with both boys at the shops where he works. He says the boys deaths were God's will and he was simply doing God's work. If Wright is to be believed, it means that Dillon was wrongfully convicted. The case becomes personal when James Steel is accused of having purposely buried a witness statement that would have likely exonerated Dillon. He finds himself in dock but the judge allows him to conduct his own defense.
Directors: Andy Goddard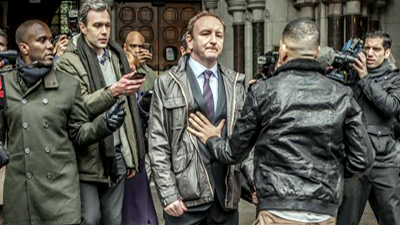 #6 - I Predict a Riot 7.96
Season 8 - Episode 3
While working with the drug squad, Ronnie and Joe find a skeleton that has been hidden inside the boot of a car in the River Thames. It turns out to be the remains of Taylor Kane, an undercover policeman who went missing in the 1980s - around the time of the Brixton riots. Through clever detection, unsettling evidence is unearthed and the team knows it must raise issues the police would rather forget.
Directors: Mat King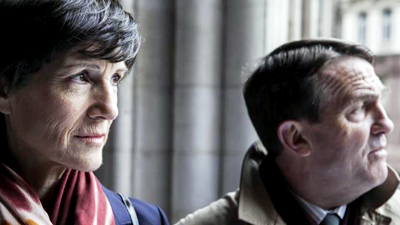 #7 - Pride 7.93
Season 8 - Episode 4
The hunt for the killer of a seemingly innocent family man brings Ronnie into contact with his old boss, former DI Natalie Chandler, whose father is accused of the crime. She wastes no time in persuading the detective to go above and beyond the call of duty to exonerate her dad and find the real culprit - even if that means getting him into trouble with an increasingly frustrated Wes.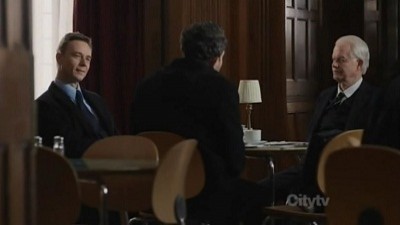 #8 - Help 7.89
Season 4 - Episode 1
The police investigate the murder of a former professional footballer, Robert Nichols, who is found lying beside his car bludgeoned to death. He was on his way to meet his sister and was apparently replacing a flat tire when the attack occurred. The only thing taken was his very expensive watch. They manage to trace a passerby, Mike Jones, who initially denies having seen anything but eventually admits he was helping Nichols fix his flat. The police are naturally suspicious and believe Jones may have been the perpetrator. In checking into Nichols's background however, they learn he was a big-time gambler and owed well-known mobster Don Marsh a quarter of a million pounds. Jones obviously has good reason to lie since he saw who killed Nichols but the mobster has made it clear that his life is in danger if he testifies.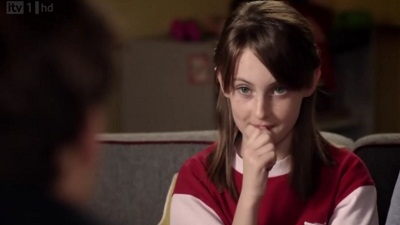 #9 - Broken 7.88
Season 3 - Episode 1
The terrifying CCTV image of a toddler being led to his death haunts this episode of Law & Order UK which deals with the difficult and morally complex issue of children who kill. As a society, we are very unforgiving of child killers but if the killers themselves are only children, it begs the question - who really is responsible for the crime? With two children in the frame, each blaming the other, can forensic evidence prove who is guilty of strangling little Conor to death? In an emotionally gut wrenching episode, George defies his superiors and instead takes instruction from the victim's mother who has a surprising point of view on the crime. Can the justice system, and ultimately the government, afford to be lenient?
Directors: Andy Goddard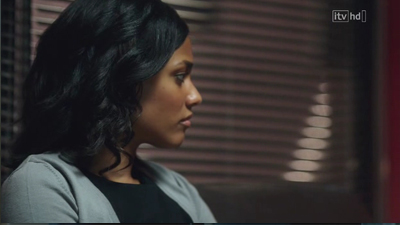 #10 - Vice 7.87
Season 1 - Episode 3
An ex-vice officer is found beaten to death in a Paddington underpass. Investigating, DSs Ronnie Brooks and Matt Devlin uncover some uncomfortable truths about the victim's private life. In court, Crown Prosecutors James Steel and Alesha Phillips face an old sparring partner of their boss, whose client claims to have acted in self-defenc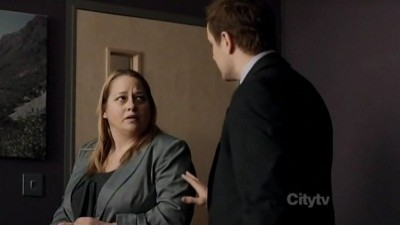 #11 - Duty of Care 7.86
Season 4 - Episode 4
The police investigate a suspicious fire that resulted in the death of 13 year-old Ian Parnell. His mother Megan managed to escape but the pathologist confirms that Ian died of smoke inhalation. The boy was severely disabled and unable to care for himself. They follow several false leads including an absent father who is behind on his support payments and a couple of neighborhood lads who were known to have harassed the dead boy. In the end, the evidence points to the mother. In court James and Alesha come up against a barrister who refuses all reasonable offers to settle the case. His disdain for his client leads him to mount a series of increasingly ridiculous defenses. When the truth finally emerges, the Crown prosecutors face a moral dilemma.
Directors: Julian Holmes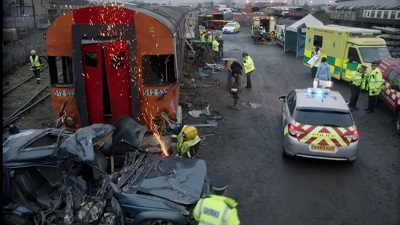 #12 - Tracks 7.86
Season 7 - Episode 1
A suicidal man drives his car across a railway crossing causing the train to crash and killing twelve people. The investigation takes on several twists as the law and order teams pursue the case with vigour and determination to uncover the truth of the situation.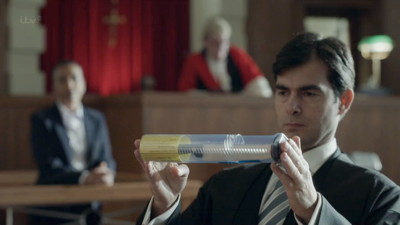 #13 - Repeat to Fade 7.85
Season 8 - Episode 8
Still reeling from the death of one of their own, Ronnie and Joe face a new challenge when an innocent young mum is fatally stabbed in a busy marketplace, just as a senior police officer publicly pledges to crack down on knife crime. Under pressure from all sides, the pair struggle to gather evidence against the youth they think is responsible, and the suspect's unintentional confession appears to bring the case to a close. However, Ronnie is the only person who hears the admission, and it proves difficult getting anyone to believe him. With the detective's honesty cast into doubt and his effectiveness questioned at every turn, is this the end of his career?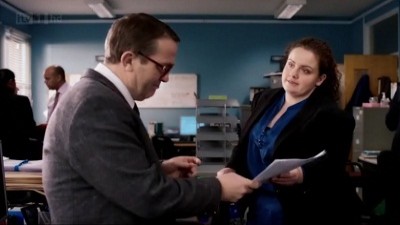 #14 - Crush 7.84
Season 5 - Episode 3
Lying in a pool of blood, call girl Katka Cizek, seems to have only one admirer capable of her murder. A man with her on the night, a man without an alibi, a man with everything to lose were his secret obsession for her revealed. A seemingly cut and dry case, Alesha, given the reins to lead the cross-examination, begins to suspect someone has reason to frame the accused. Dogged in her pursuit of the truth, she unearths a betrayal of such enormity proving there are no winners in this case.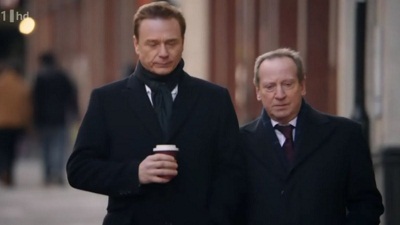 #15 - Masquerade 7.83
Season 3 - Episode 6
The mystery surrounding the stabbing of student, Archie Rahman, has our cops chasing their tails when the only clue they have to go on is a library book checked out on the day of his murder. Two students connected to the book have given an alibi for each other but one of them is lying and it's down to our cops to find out which one. When the perpetrator eventually confesses and claims to have acted in self-defence, Alesha is forced to face past demons. It's a delicate balancing act for James who is tasked not only with prosecuting the offender but also with defending a dead victim. Unless the truth of what happened that day is uncovered, a murderer could walk free or an innocent victim be wrongly convicted.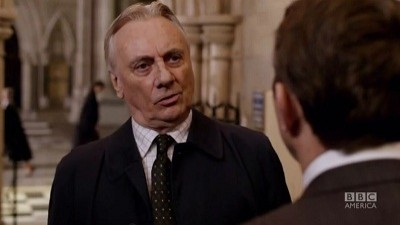 #16 - Haunted 7.83
Season 6 - Episode 3
When a petty criminal makes a deathbed confession to the murder of a teenage girl, Ronnie is left shaken to the core as he is forced to reopen a case he thought he had put to bed fourteen years ago.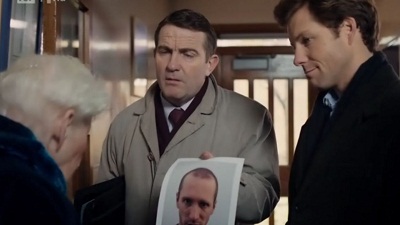 #17 - Anonymous 7.82
Season 3 - Episode 7
For two years, Stephanie Blake (Michelle Bonnard) has been stalked by a man who calls himself 'Giovanni'. She knows nothing about him but he knows everything about her right down to the finest details of what she keeps in her bathroom cabinet. Over time, his e-mails and calls have become more intimidating but without an actual physical threat against her, there is very little the police can do for Stephanie. After initial investigations lead nowhere, the police are forced to abandon the case. Then something happens which shakes our police heroes to their very core. What should be a straightforward prosecution becomes complicated when a key piece of evidence is excluded. Up against Defence Barrister Evelyn Wyndham (Anna Chancellor), James has his work cut out for him. When one of the cops becomes a key witness for the prosecution, the question arises of whether his motivation is genuine or borne out of guilt. Will he perjure himself in order to get the right result?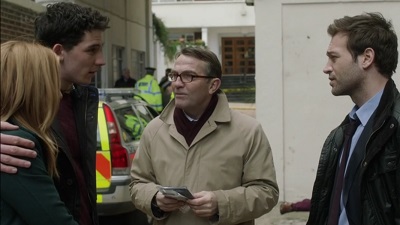 #18 - Dependant 7.82
Season 7 - Episode 6
A gay father is found beaten to death and his adopted son is missing. DS Brooks and DS Casey track down the baby's biological parents, Ruth Pendle, a recovering drug addict, and Neil her former boyfriend, who are taken into custody. But their stories don't match up so who is guilty of murder and why? And there is tension in the CPS offices when Kate Barker struggles to view the case objectively and puts the outcome in jeopardy.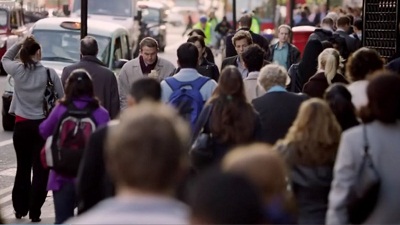 #19 - Hounded 7.81
Season 3 - Episode 2
When the body of a 16 year old girl is found dead in her home in the middle of the afternoon, the investigating police cannot be sure a crime was even committed. With no forensic evidence and nothing to suggest the victim didn't die of natural causes, Matt and Ronnie question why they have been called out in the first place. However, the mother's victim believes she was raped because she never slept naked. On further investigation, an unlikely murder weapon is uncovered and a likely suspect - someone with whom Crown Prosecutor James Steel has a history. Determined the accused is guilty, James pursues him with every power available. Like a man possessed, he pushes the boundaries of the law to the legal limit. Is our hero persecuting an innocent man or justified in his convictions?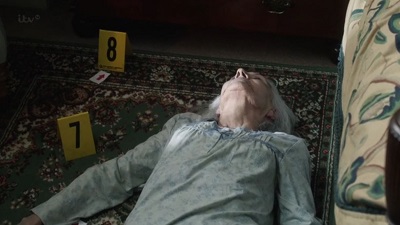 #20 - Mortal 7.81
Season 7 - Episode 5
Following a break-in, a frail, elderly woman is found dead in her flat. DS Brooks and DS Casey suspect a robbery gone wrong and treat it as murder. Tipped off by the victim's granddaughter, Connie, the investigation turns towards the live-in carer who has gone missing. But the carer, Cecile, claims she was fired because she disobeyed Connie's instructions not to feed her grandmother. Further investigations throw more suspicion on the granddaughter who is charged. Despite her brief arguing that it is impossible to prove Connie is responsible for her grandmother's death, Chief Prosecutor Thorne has the bit between his teeth when he tells the jury Connie was the only real family the victim had, and she left her to die.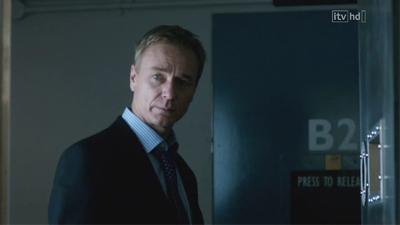 #21 - Unloved 7.80
Season 1 - Episode 2
A 13-year-old boy is found kicked to death at Euston rail station. DS Ronnie Brooks and DS Matt Devlin discover that the boy's mother is a reformed drug-addict whose boyfriend is suspected of physically abusing her son, and are concerned about events at the boy's foster home. When the case comes to trial, the accused is represented by James Steel's ex-girlfriend, who advances the novel line of defence that the accused was genetically predisposed towards murder.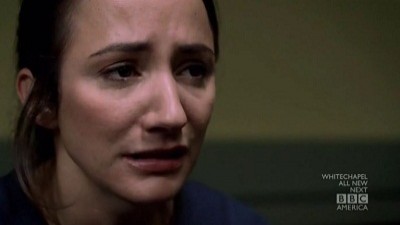 #22 - Fault Lines 7.79
Season 6 - Episode 7
The frenzied stabbing of a police forensic lab technician unsettles the team in a way they never expected when Detective Sam Casey falls for the killer's next intended victim.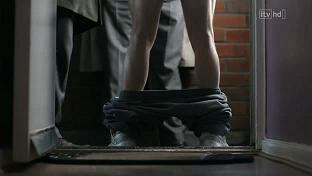 #23 - Paradise 7.79
Season 1 - Episode 6
DSs Brooks and Devlin investigate an arson attack on a Turkish social club, which left seventeen dead. A complex investigation leads to the arsonist, but there is doubt as to whether he was working alone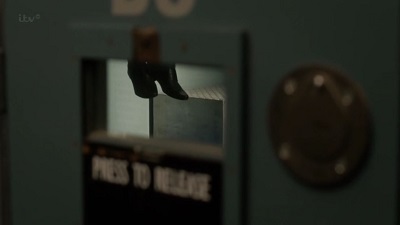 #24 - Tremors 7.79
Season 7 - Episode 2
DS Sam Casey is suspended over the death of Finn Tyler and DI Wes Leyton gets hands on with this investigation, with a reluctant DS Ronnie Brooks as his partner. After a few drinks Jake opens up to new colleague Kate Barker about his mothers' death. We meet Ronnie's estranged daughter and follow Sam as he spends the day with his son, giving new insight into our heroes' off-duty lives.
#25 - Bad Romance 7.77
Season 8 - Episode 6
A blood-spattered hotel room and a stolen credit card lead Ronnie and Joe to Charles Hutton, a member of the wealthy upper classes who dotes on his wife, Camille, and daughter, Georgia. The detectives find clues that suggest Georgia gave birth at the scene, but where is the baby now? The young woman and her boyfriend Rufus prove difficult for Jake and Kate to prosecute, and to make matters worse, the defense counsel turns out to be Jake's old nemesis. As the evidence stacks up, how far will Charles go to protect his privileged family?