The Best Episodes of Is It Wrong to Try to Pick Up Girls in a Dungeon?
Last Updated: Dec 3, 2018
Commonly known as the "Dungeon," the city of Orario possesses a huge labyrinth in the underground. Its strange name attracts excitement, illusions of honor, and hopes of romance with a pretty girl. In this city of dreams and desires, new adventurer Bell Cranel has his fateful encounter with the tiny Goddess Hestia. Thus begins the story of a boy striving to become the best adventurer and a lonely goddess searching for followers both hoping to reach their goals and perhaps have some romance on the side.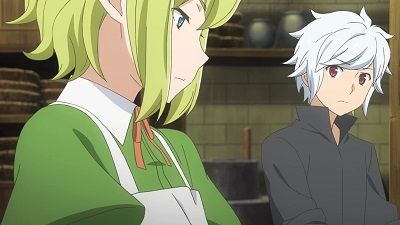 #1 - Argonaut: Wanting to be a Hero
Season 1 - Episode 8
After finishing his training with Aiz, Bell is attacked by a powerful minotaur but instead of running away, he decides to confront the beast by himself in order to get stronger.
Buy on iTunes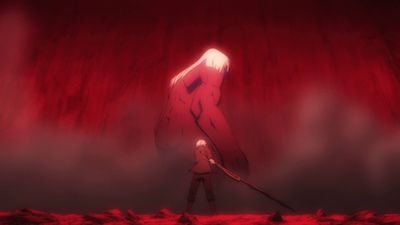 #2 - Familia Myth: The Story of a Familia
Season 1 - Episode 13
A powerful monster appears in the 18th floor without warning, leading Bell and the other adventurers to fight for their lives against it.
Buy on iTunes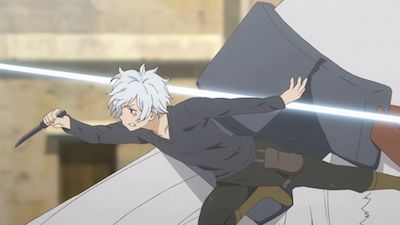 #3 - Hestia Knife: The Blade of a God
Season 1 - Episode 3
Separating himself from his goddess, Bell serves as bait for the silverback but has no means to attack it. Hestia soon presents Bell's weapon known as the 'Hestia knife' and the latter was able to defeat the monster but to the collapse of his goddess.
Buy on iTunes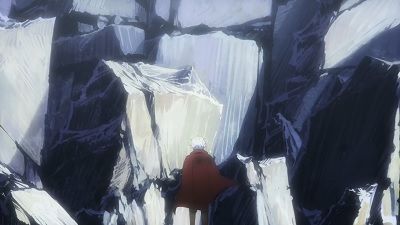 #4 - Pass Parade: Procession of Monsters
Season 1 - Episode 10
Just when Bell and his group start exploring the intermediate floors of the dungeon, they get into dire straits, and Hestia assembles a party to rescue them.
Watch on Amazon
Buy on iTunes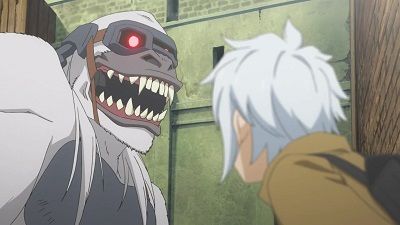 #5 - Monster Festival (Monsterphilia)
Season 1 - Episode 2
Despite her jealousy over Bell's infatuation with Aiz, Hestia turns to fellow Goddess Hephaistos, asking her to craft a special weapon for him. However, the Goddess Freya also develops an interest in Bell and sets a trap for her.
Watch on Amazon
Buy on iTunes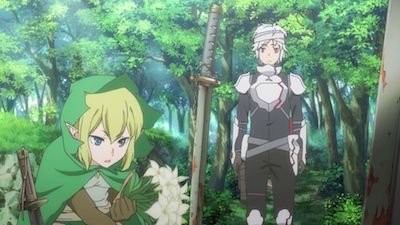 #6 - Show: Evil Intentions
Season 1 - Episode 12
Bell and the others prepare themselves to return to the surface when a group of rogue adventurers, envious of Bell's fame, kidnap Hestia in order to set a trap for him.
Buy on iTunes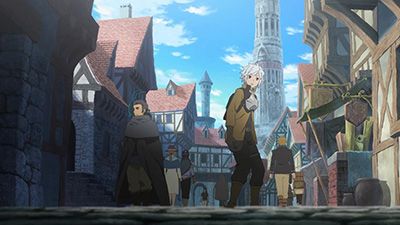 #7 - Adventurer: Bell Cranel
Season 1 - Episode 1
Bell Cranel has just started working as an adventurer blessed by the Goddess Hestia, when a mysterious power never seen before emerges from him after he falls in love with Aiz Wallenstein, a beautiful and powerful swordswoman who saves his life.
Watch on Amazon
Buy on iTunes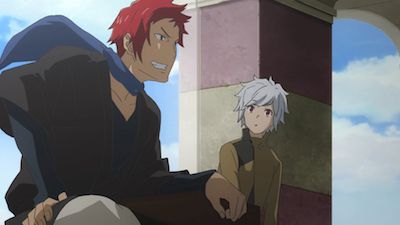 #8 - Welf Crozzo: Blacksmith
Season 1 - Episode 9
Bell's victory against the Minotaur earns him quite the reputation among the other adventures and his abilities are upgraded as well. He later befriends Welf Crozzo, a young blacksmith who also joins his party.
Buy on iTunes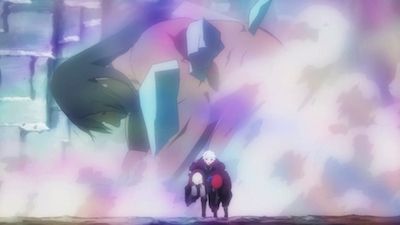 #9 - Under Resort: Labyrinth Utopia
Season 1 - Episode 11
With their last ounces of strength, Bell and friends reach the safe area in the eighteenth floor, where they are rescued and treated by Aiz and her party, who are preparing to return to the surface, while Hestia arrives to reunite with him as well.
Buy on iTunes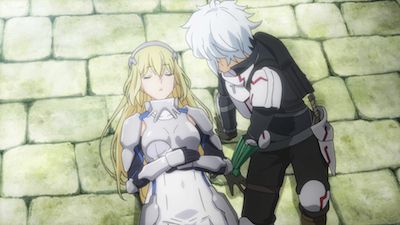 #10 - Aiz Wallenstein: Sword Princess
Season 1 - Episode 7
Now with Liliruca as his partner for good, Bell finally has a proper meeting with Aiz and starts training under her, much to Hestia's jealousy when she finds out.
Buy on iTunes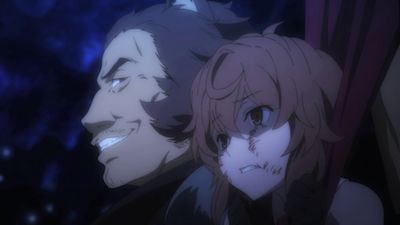 #11 - Liliruca Arde: Reason
Season 1 - Episode 6
Liliruca sets a trap for Bell, stealing his knife in the occasion. However, she is captured and left for dead by a group of thugs, and despite her betrayal, Bell arrives in the nick of time to protect her.
Watch on Amazon
Buy on iTunes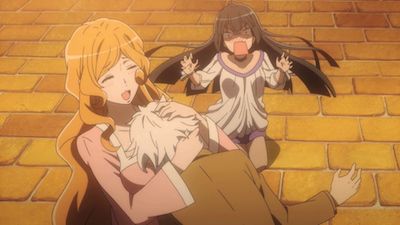 #12 - Grimoire: Spellbook
Season 1 - Episode 5
After his 'date' with Hestia, Bell learns a magic move known as "Firebolt" after reading a grimoire lent to him by Syr. While testing his newly-acquired ability at the dungeon, Bell passes out due to over usage and Aiz tends to him until Bell storms off. Bell and Liliruca soon goes off to another adventure.
Buy on iTunes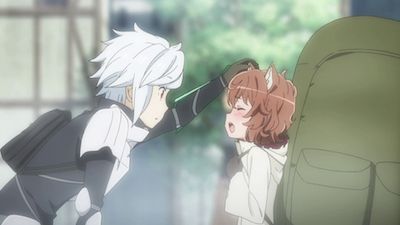 #13 - Supporter: The Weak
Season 1 - Episode 4
After Eina took Bell to the city so Bell can get some new armor, Bell meets a supporter, Liliruca Arde, who asked him to partying with her, although Liliruca is actually planning something fishy with Bell's knife. Seeing Bell's innocent and kind side, along with their lucky strike if together, both of them decided to be a partner.
Buy on iTunes