The Best Episodes of History's Strongest Disciple Kenichi
Last Updated: Nov 16, 2018
The story focuses on Kenichi Shirahama, an average 16-year-old high school student who has been picked on his whole life. However, on his first day of class, he meets and befriends the mysterious transfer student, Miu Fūrinji. Driven by his desire to become stronger, he follows her to Ryōzanpaku, a dojo housing several masters of diverse martial arts, led by her grandfather Hayato Fūrinji, who is known as the strongest man on Earth. After learning basics from Miu, Kenichi is able to beat a high-ranking member of the school's karate club, and becomes a target for all the delinquents in the school. While initially training to get stronger and protect himself, Kenichi eventually becomes a full-fledged disciple of Ryōzanpaku, working hard to fulfill his oath to protect the ones in need, especially Miu, with whom he falls in love. Subsequently, Kenichi's daily routine is divided between hellish training under the six masters of Ryōzanpaku, and his fights against the members of Ragnarok, a gang that views him as either a possible ally or an impending threat to their plans.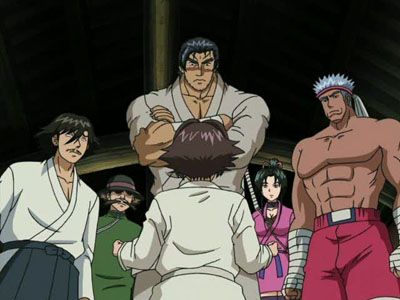 #1 - Takeda's Crisis! The Law of Retribution!
Season 1 - Episode 20
After becoming one of the eight fists, Kisara starts to hunt on those who deserted her. Takeda is attacked by Kisara's gang.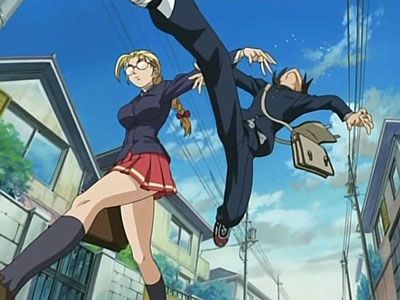 #2 - The Place where the Heroes Gather
Season 1 - Episode 1
While running late for class, Kenichi bumps in to the new transfer student Miu. At the karate club, Kenichi is challenged by another student Daimonji for a match. With the loser losing the right to be a member of the club. On the way home, Kenichi is awed when he sees Miu easily defeat a group of thugs. On Miu's advice, he heads to the Ryōzanpaku dojo to train in martial arts.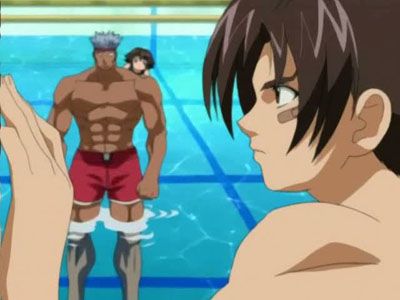 #3 - Miu vs. Renka! The Triangle that Calls up a Storm
Season 1 - Episode 36
Renka discovers where Kensei Ma is living and appears in Ryouzanpaku, determined not only to bring her father back home, but to win Kenichi's heart too, much to Miu's jealousy.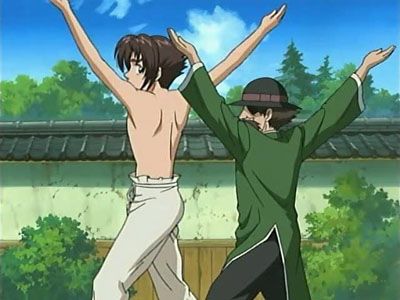 #4 - Battle! The Gang Fights Back!
Season 1 - Episode 7
Kenichi is with fellow gardening club member Izumi, enjoying what is left of his peaceful life because following this he has more extensive training to do. During his training with Miu it doesn't take long before he runs into the Ragnorak and it is Taichi Koga the kicker he is up against.
Writers: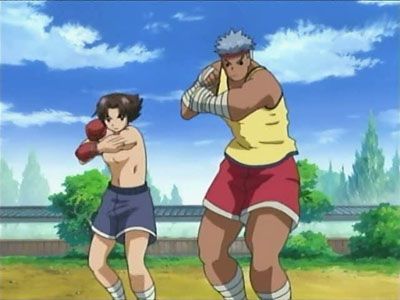 #5 - Apapapa! Apachai's Training
Season 1 - Episode 9
Con el entrenamiento de Kenichi con Apacahi siempre terminando lo mismo, Apachai está tratando de aprender una manera de ser fácil con él. ¿Aprenderá Apachai cómo ser fácil con Kenichi, durante el entrenamiento?
Writers: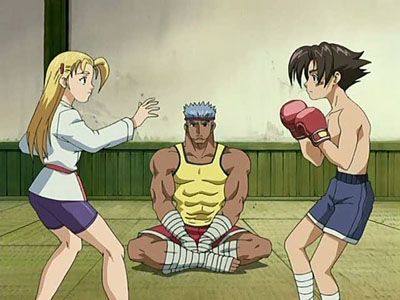 #6 - Run Kenichi! A Boxer's Weakness
Season 1 - Episode 10
Takeda Ikki, the puncher from the Ragnorak gang, is still searching for Kenichi but has had no luck so far. So he decides to hold some of Kenichi's "so called friends" hostage to lure him out. Now it is the time to see if Kenichi's training on Muay Thai, with Apachai, had an effect.
Writers: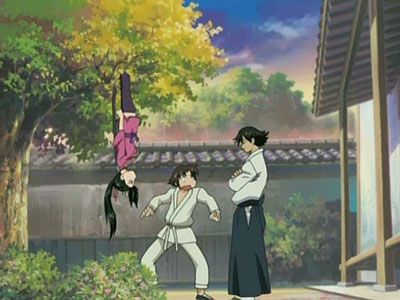 #7 - Strength and Courage! For Protecting Justice!
Season 1 - Episode 3
After watching Kenichi defeat Daimonji, Tsukuba, the strongest member of the karate club, gets suspicious of Kenichi's abilities. At the school Miu, joins the girl's gymnastics club and soon becomes the center of attention after displaying her abilities at gymnastics. Kenichi desperately tries to avoid Tsukuba, but is soon caught and gets beaten to a pulp. Seeing Kenichi repent his loss to Tsukuba, Akisame decides to start training him in some martial arts techniques.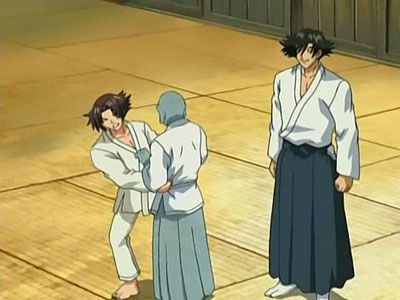 #8 - Fighting Hell! To Fight Or Not To Fight
Season 1 - Episode 4
Kenichi is easily defeated by Tsukuba despite his heavy training, so he becomes greatly demotivated. With a desire to become stronger and more courageous, Akisame-sensei agrees to finally teach him martial art fighting techniques. Kenichi is put through more rigorous training from the four masters of martial arts. Sakaki-sensei takes a liking to him, so he teaches him a technique that a Sports Karate Style user is vulnerable to. Eventually Kenichi runs into Tsukuba and fights him again, this time he uses the techniques taught to him and he emerges victorious in the battle. Little does he know what troubles he will face as a result of it in the future.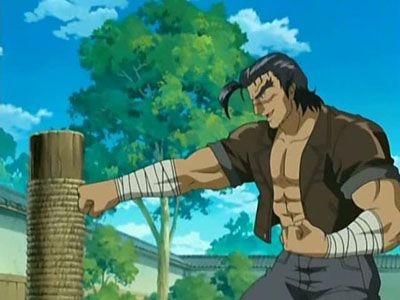 #9 - A Date? Must Move Forward!
Season 1 - Episode 5
With the news of Kenichi's victory over Tsukuba spreading all over, the strongest gang in the prefecture Ragnarok now has their eyes set on Kenichi. All Kenichi can do now is to train and prepare for the worst. For a change of pace, his teachers suggest that he goes on a date with Miu but they seem to have an ulterior motive.
Writers: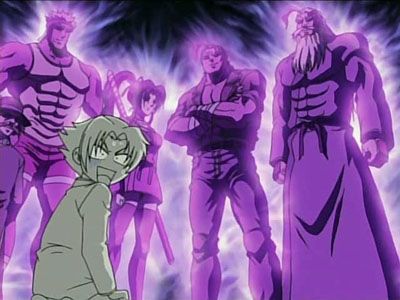 #10 - The First Step! The Start of the Battle!
Season 1 - Episode 2
Kenichi begins his training at the Ryōzanpaku dojo under the guidance of Akisame. The training focuses on building strength and stamina. Concerned about Kenichi's fight with Daimonji, Miu secretly teaches him a stepping technique to maneuver around. Even though Kenichi is able to defeat Daimonji at the challenge, he yields his membership of the karate club after being accused of using a throw in a karate match.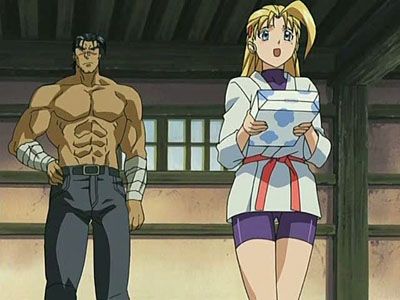 #11 - A Day At Ryouzanpaku! The Dream On The Roof!
Season 1 - Episode 6
Kenichi decides to spend the entire weekend at the Ryouzanpaku dojo and train for his imminent fights. His little sister then goes to check out this dojo, to see what kind of torturous things he's going through.
Writers:
#12 - Limiter! The Asura Realm's Lure
Season 1 - Episode 43
While training in the mountains, Kenichi gets lost but is rescued by a mysterious man named Ogata Ishinsai, and receives from him a tempting proposal that could change his destiny.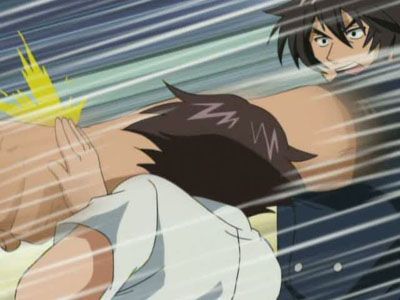 #13 - The Strongest Member of the Ragnarok Team, the 8th Member!
Season 1 - Episode 19
Kisara officially becomes one of the eight fists of Ragnarok, the highest ranked members of the organization.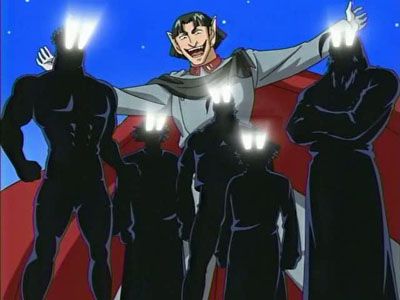 #14 - Young Ones, Gather! The Formation of the Shinpaku Alliance!
Season 1 - Episode 22
Niijima puts his master plan to create his personal legion in motion.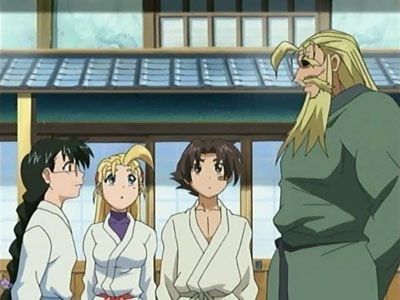 #15 - Attack ! The neighboring Ryouzanpaku !
Season 1 - Episode 23
Hoping to win Kenichi's affection, Izumi seeks for Nijima's aid and ends up paying a visit to Ryouzanpaku.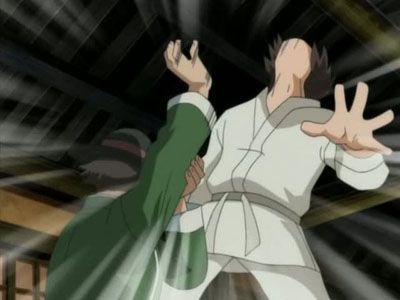 #16 - The Stolen Heart! Miu's Juliet!
Season 1 - Episode 24
Natsu Tanimoto, the president of the drama club, invites Miu to perform "Romeo and Juliet" together at the school's play, to the despair of Kenichi.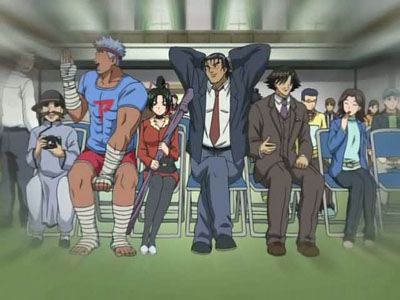 #17 - Protect to the Death Kenichi! Miu's Lips
Season 1 - Episode 25
Eager to have a rematch with Miu, Kisara and her crew set for the school, but Kenichi discover her intentions and decides to stand in her way to protect the play.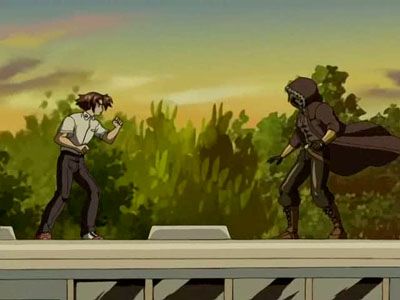 #18 - The Mask Removed! Hermit's Real Identity!
Season 1 - Episode 26
Kenichi discovers that Tanimoto is in fact Hermit, the 6th fist of Ragnarok, and must fight for his life against him.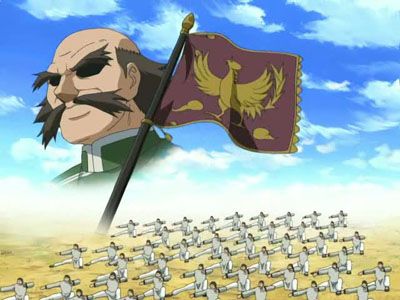 #19 - Hard vs. Soft! The Sibling's Quarrel After the Long Separation
Season 1 - Episode 27
Kensei Ma sneaks out or Ryouzanpaku to solve a family problem of his, but is followed by Kenichi, who ends up meeting his daughter Renka.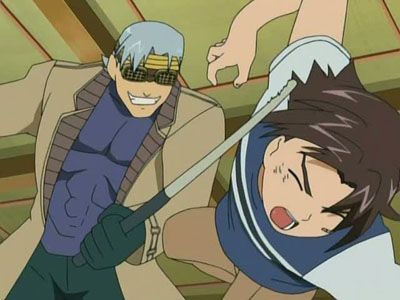 #20 - The Assault Commander Joins In! Restaurant Scuffle
Season 1 - Episode 28
Kenichi receives an anonymous love letter, and while going to meet the person who wrote it, he ends up seeing Niijima and his Shinpaku comrades in trouble.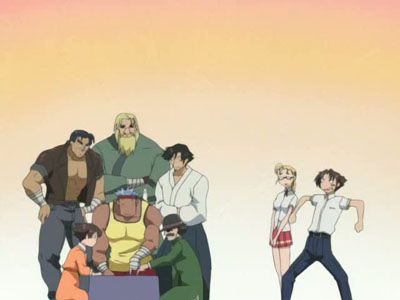 #21 - What Fear, Sieg! Prelude For Destruction
Season 1 - Episode 29
Ragnarok's Loki and Siegfried capture Niijima and Kenichi goes for his rescue along Miu.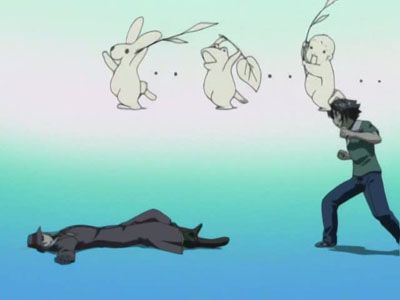 #22 - Results of the Training! The Result Of Small Steps!!
Season 1 - Episode 30
Kenichi finds himself in dificulties against Seigfried, until he starts to put into practice all of the fruits of his training.
#23 - Honoka I'll Save You
Season 1 - Episode 31
Hermit reappears eager for another fight against Kenichi, but he ends up having a sudden encounter with Honoka, unaware of who she is.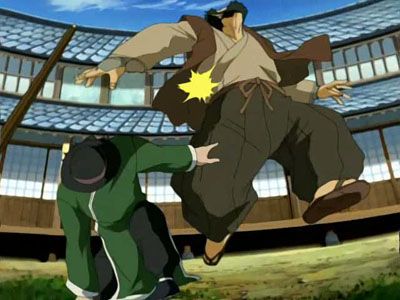 #24 - Honoka's Crisis! Loki's Strategy
Season 1 - Episode 32
Loki kidnaps Honoka and attracts Kenichi to an old church, where he meets Hermit, and their fight begins.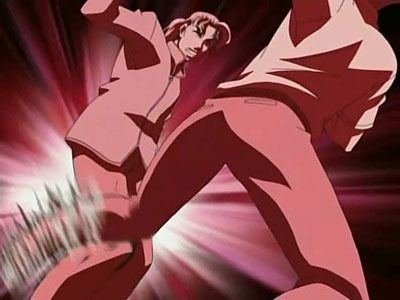 #25 - The Fist of Betrayal! Takeda's Sad Past
Season 1 - Episode 11
Es la continuación de la intensa lucha de Kenichi con Takeda y Kenichi parece tener la ventaja, pero su amabilidad puede resultar ser su perdición. Kenichi también se pregunta qué hizo que un boxeador tan prometedor como Takeda se convirtiera en un delincuente
Writers: