The BEST Episodes of Hannah Montana Forever
Every episode ever - ranked by fan votes!
Last Updated: Jul 3, 2019
Miley Stewart might seem like an average girl but she isn't. She moved from Tennessee to Malibu and is adapting to a new lifestyle. Miley has a huge secret only known by her dad/manager Robby Ray Stewart, her weird brother Jackson Stewart, and her two best friends Lilly Truscott and Oliver Oken. Miley Stewart's huge secret is she leads a double as the famous pop singer Hannah Montana along with her friends Lilly and Oliver who also have a double life as Lola Luftnagle and Mike Stanley, Hannah's friends.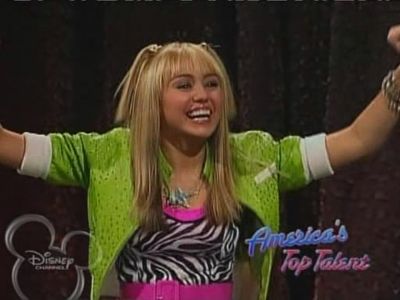 #1 - Judge Me Tender
Season 3 - Episode 25
Oliver becomes an overnight sensation after performing on a TV talent show and the success quickly goes to his head. Miley and Lilly decide that the only way get their old pal back is if Hannah, who will be a judge for the show's finale, persuades the other judges to vote against Oliver. Robbie and Jackson must fight the law, when Jackson keeps receiving tickets for traffic violations that he didn't commit.
20 votes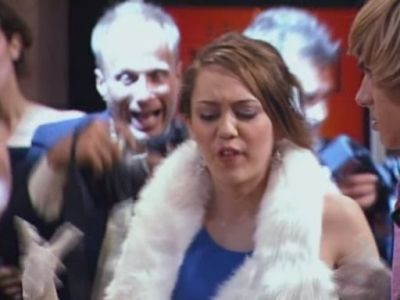 #2 - Achy Jakey Heart - Part 2
Season 2 - Episode 10
Now that Miley and Jake are officially a couple, Jake tries to adjust to normal life in order to make their relationship work. But he soon learns that being a normal person is easier said than done. Meanwhile, Jackson and Oliver's good fortune with their cheese jerky forces Rico to do whatever he can to try and steal the recipe for himself.
44 votes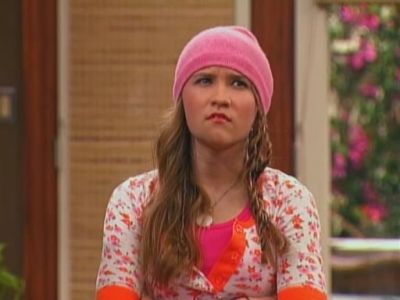 #3 - Song Sung Bad
Season 2 - Episode 15
After Lilly records a song for her mother, she notices that she doesn't have the best voice. Miley steps in to make it a little bit better.
44 votes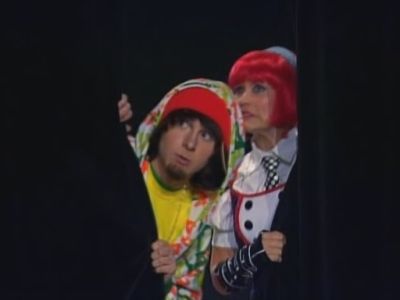 #4 - (We're So Sorry) Uncle Earl
Season 2 - Episode 22
Uncle Earl comes to visit and expects Miley to help him become a rock star.
31 votes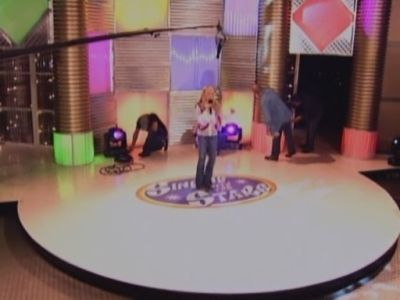 #5 - The Idol Side of Me
Season 1 - Episode 24
Amber and Ashley are up to their old tricks again, only this time Miley and Lilly devise a plan to give one of the girls a taste of her own medicine. A persnickety pooch named Oscar drives Robbie and Jackson batty with its constant barking.
42 votes
Writers:
Douglas Lieblein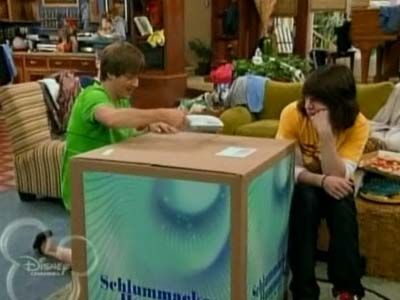 #6 - Super(stitious) Girl (3)
Season 3 - Episode 20
Miley experiences nothing but bad luck on the S.S. Tipton after she loses an ankle bracelet her mom gave her. Miley believes the missing jewelry is a good-luck charm and is desperate to get it back. At home, Jackson opens a large package after Robby forbids him to do so, and he suffers the consequences.
29 votes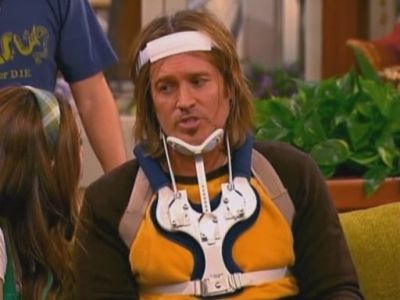 #7 - I Want You to Want Me... To Go to Florida
Season 2 - Episode 13
Miley's competitive nature is at it again! However, in order to pull off this caper she must deceive Roxy first so that she can save Hannah's fans.
41 votes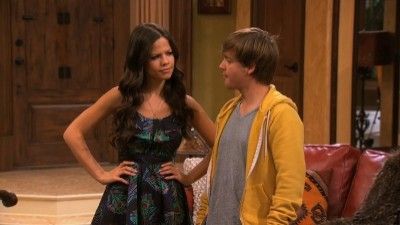 #8 - De-Do-De-Don't Tell My Secret
Season 4 - Episode 4
When Siena sees Hannah Montana outside the house, Jackson threatens to tell Siena the secret against Miley's wishes. Meanwhile, Robby uses fishing to get Rico to relax.
60 votes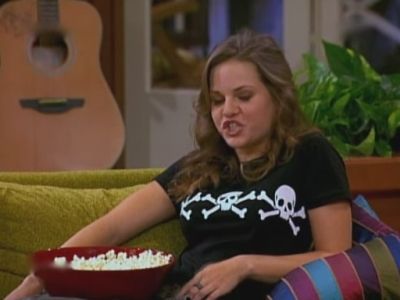 #9 - Joannie B. Goode
Season 2 - Episode 28
Oliver and Joannie (Hayley Chase) start dating, Oliver wants Miley and Lilly to be friends with her. After a sleepover Lilly and Joannie have more in common than they thought, Miley starts to get jealous and thinks she's losing her friends. Meanwhile, Jackson gets a date with Rico's cousin.
29 votes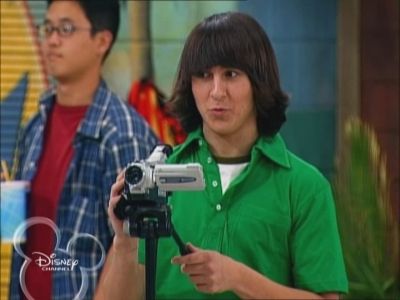 #10 - I Will Always Loathe You
Season 2 - Episode 20
Aunt Dolly And Mamaw drag an unwilling Miley into their long time feud. Oliver and Rico have auditions for the best "Rico" to star in a commercial for the shack.
30 votes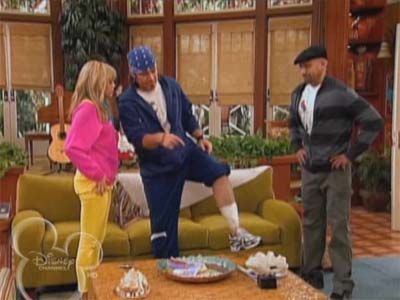 #11 - Papa's Got a Brand New Friend
Season 3 - Episode 9
Robby becomes close friends with Hannah's new choreographer, making it hard for Miley to get rid of him. Oliver doesn't like his new bossy girlfriend and gets Jackson's help to rid himself of her.
25 votes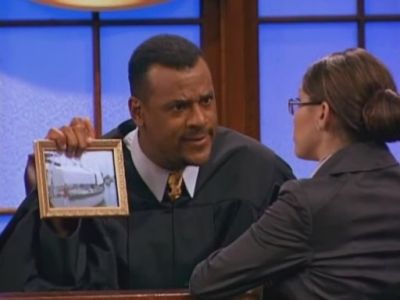 #12 - You Are So Sue-able To Me
Season 2 - Episode 3
Lilly goes from "Skater Girl" to "Glamour Girl" in order to impress her crush on a date. But when her new beau is a no show, Lilly decides that their next date will be in court. Jackson is the happiest boy in the world, after he wins two court side tickets to a Laker's playoff game. However, his joy is dampened when both Robbie and Thor want the extra seat
47 votes
#13 - Can't Get Home to You, Girl
Season 3 - Episode 26
An apologetic Miley plans to make up for the fiasco that Hannah caused at Lilly's last birthday with a special girl's night out. Unfortunately, she ends up stranded in the middle of nowhere on the big day, which leaves Jackson in charge of keeping an increasingly upset Lilly busy until Miley arrives.
18 votes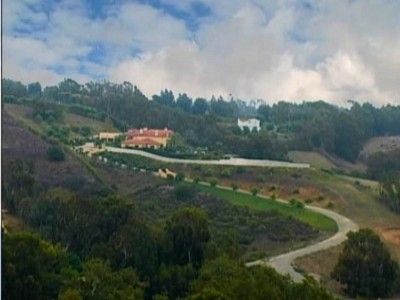 #14 - Miley Says Goodbye? (2)
Season 3 - Episode 31
Jackson makes himself at home in his new bachelor pad, but quickly finds out that the place is a crumbling wreck. Miley mulls over the idea of going back to the simple life in Tennessee. Oliver contemplates giving up the tour to be with Lilly, while Lilly tries to figure out what she will do without Oliver and Miley in her life.
24 votes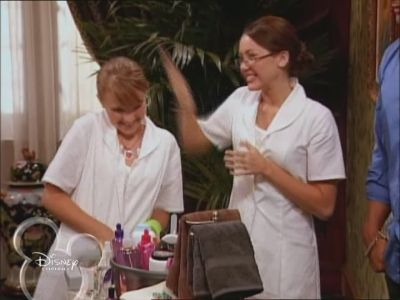 #15 - Don't Stop Til You Get The Phone
Season 2 - Episode 17
When Miley's dad won't let her a new phone, she sells a Hannah picture to the press to buy her phone. Unfortunately the picture seems to be revealing her secret.
41 votes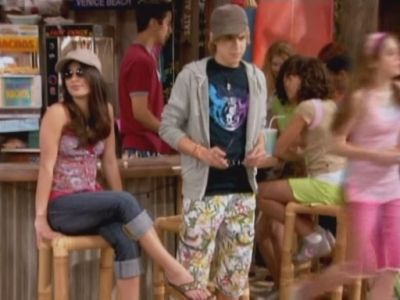 #16 - People Who Use People
Season 1 - Episode 18
Miley sees Jake with a girl named Holly, and thinks she's his girlfriend, so she attempts to make him jealous by going out with another guy. Meanwhile, Jackson tries to get an "A" in his class by using Robbie and trying to make him go out with his teacher, Ms. Kunkle.
57 votes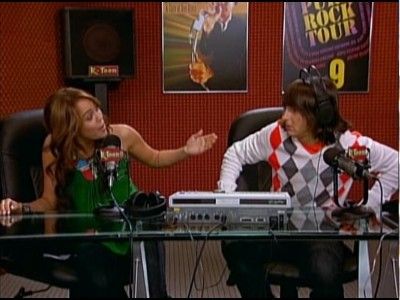 #17 - Miley Hurt the Feelings of the Radio Star
Season 3 - Episode 17
Miley and Oliver become temporary deejays at a teen-oriented radio station after the regular host takes an unexpected leave. Meanwhile, Rico lets Jackson run the snack shack in hopes that it will lose money and his dad won't be able to sell it.
34 votes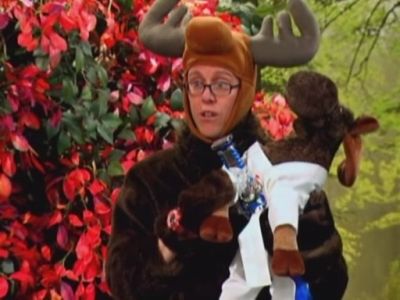 #18 - Bad Moose Rising
Season 1 - Episode 26
The Stewarts' nasty neighbor gets Miley and Jackson to look after his equally nasty niece. Robbie gets the flu and Roxy has to look after him.
44 votes
Writers:
Douglas Lieblein

,
Steven James Meyer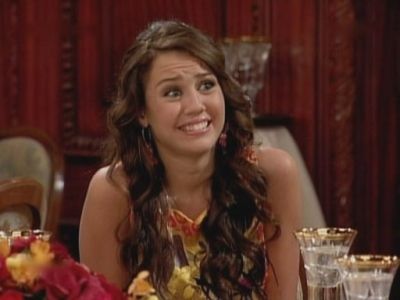 #19 - The Test of My Love
Season 2 - Episode 27
Miley successfully manages to catch a date with a rich boy. However, the boy's parents are rude to Miley because she is from Tennessee, so she tries to impress them by pretending to be rich and fancy herself.
37 votes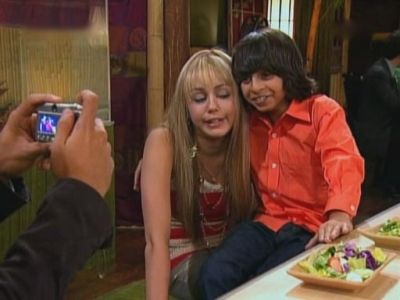 #20 - We're All On This Date Together
Season 2 - Episode 29
In an auction hosted by Donny Osmond, Hannah is up for bid in a special "Date With Hannah Montana" bid. Ray Romano makes an appearance at the auction, although Hannah doesn't know who he is. Corbin Bleu returns as Johnny Collins, tying a date with Hannah alongside Rico.
31 votes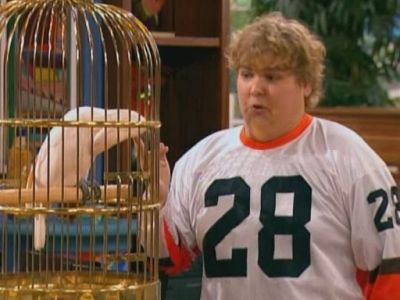 #21 - Get Down, Study-udy-udy
Season 2 - Episode 4
Miley focuses on Hannah's impending tour of Europe, instead of paying attention to her school work. After Robbie learns that her grades are suffering, he tells Miley that he'll call the tour off, unless she finds a way to bring her grades up. Jackson wishes he could fly the coop, when Snowball, Thor's talkative pet bird, uses his gift of gab to get Jackson into trouble.
51 votes
#22 - He Could Be the One - Part 2
Season 3 - Episode 19
Miley's scheme to get Jake back into Robbie's good graces works out beautifully and she believes that they are headed for a happy ending. Things change, however, when Miley realizes that Robbie misjudged Jesse's true nature and she now finds herself drawn to the handsome musician.
28 votes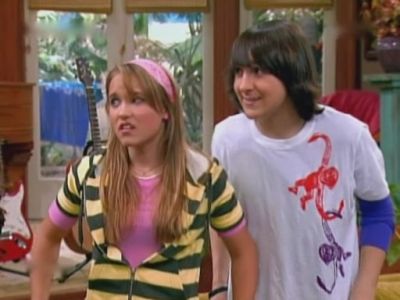 #23 - Yet Another Side of Me
Season 2 - Episode 26
Hannah meets her idol, Isis, who inspires her to change her image to keep fresh. Hannah does this, to impress the Sunshine Girls after being named "Role Model of the Year". Meanwhile, Jackson befriends Rico.
29 votes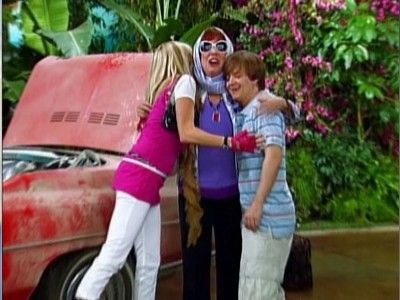 #24 - B-B-B-Bad to the Chrome
Season 3 - Episode 23
Robbie and the kids trade in Mamaw's old rust bucket for a regal new convertible. They are unaware, however, that Mamaw is extremely attached the decrepit car she calls Loretta. Rico is forced to play peacemaker, when Lilly and Oliver's constant quarreling drives his customers away.
20 votes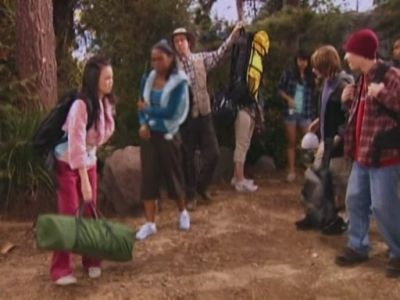 #25 - Ooh, Ooh, Itchy Woman
Season 1 - Episode 9
Miley, Lilly, and Oliver are just itching to get revenge on bratty Amber & Ashley during a class camping trip, even though Robbie told Miley not sink to their level. When Miley and her friends give the girls their comeuppance, she thinks that they got away with it, but she finds herself with a whole new itch to scratch as Hannah Montana. Meanwhile, Jackson and Robbie try to rid themselves of a mouse with a surprising talent.
83 votes
Writers:
Gary Dontzig, Steven Peterman