The Best Episodes of Hakuouki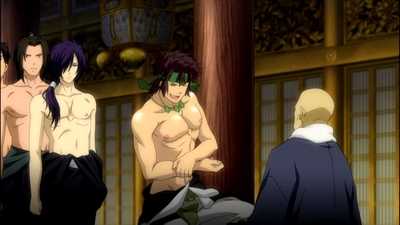 #1 - Fate of a Fetter 8.11
Season 1 - Episode 7
The Oni are foiled and vanish again. Chizuru makes friends with Sen, whom she rescues again from thugs. The Shinsengumi members undergo medical exams - and the doctor giving the physicals is a friend of Chizuru's father. His prescription: Clean the HQ! Chizuru finds out a terrible secret about Okita. Dr. Matsumoto also fills Chizuru in on some more details about the ochimizu and Rasetsu. Kazama gets into the headquarters to confront Chizuru again, and is later reproved by Amagiri for his interference with humans.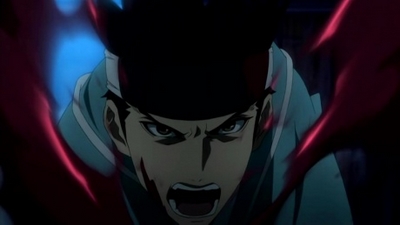 #2 - Twilight Blossom 7.89
Season 1 - Episode 3
The smaller squad of Shinsengumi out to apprehend the Choushuu conspirators find them at Ikedaya. Chizuru is sent with Yamazaki to update the other soldiers surveilling at Shikokuya so they can reinforce their brethren, but runs the message herself while Yamazaki fights off attackers. Back upstairs at Ikedaya, Okita and Heisuke engage with two mysterious and very powerful strangers. The Ikedaya Incident leads to a request for the Shinsengumi to fight on the front lines - the beginning of the Kinmon no Hen Incident.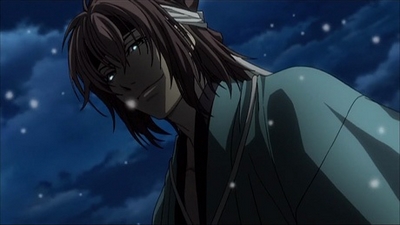 #3 - The Snowflake Capital 7.58
Season 1 - Episode 1
Chizuru Yukimura is a young woman who, disguised as a boy, traveled to Kyoto to search for her missing father. However, she is attacked by ronin. Just as one of the ronin is about to find her hiding place, he is attacked by demons. The demons close in on Chizuru, when she is saved by the Shinsengumi. In Shinsengumi headquarters, she explains who she is and why she is there. The Shinsengumi allow her to stay as they are looking for her father as well.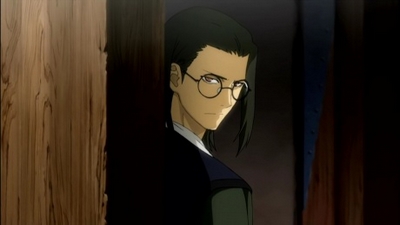 #4 - Turbulent Beginnings 7.50
Season 1 - Episode 2
Chizuru starts to work her way into the Shinsengumi's society, motivated by a desire to be useful and concern over the injured Sannen-san. She gains permission to leave headquarters in the company of the regular patrols, in order to continue the search for her father. Following one lead, she runs headlong into the Shinsengumi's enemies, and in the subsequent fight, the Shinsengumi learn of a Choushuu plot against Kyoto and the Emperor.