The BEST Episodes of Gidseltagningen
Every episode ever - ranked by fan votes!
Last Updated: Sep 20, 2021
The series tells the story of fifteen innocent people who are held hostage underground in a subway train in Copenhagen.
Watch Now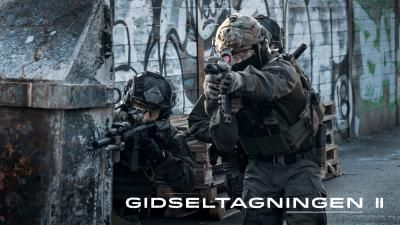 #1 - Episode 7
Season 2 - Episode 7 - Aired May 6, 2019
As SP and Simon finally have a lead on the whereabouts of June's phone, Philip is told that the hostages have been booby-trapped with Yusuf threatening to detonate.
29 votes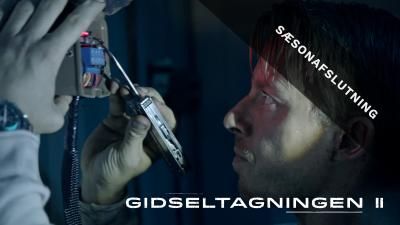 #2 - Episode 8
Season 2 - Episode 8 - Aired May 13, 2019
As the ferry docks in Provestenen, Beate greets Philip, who sees June chasing Rami in the distance. Grabbing a gun, he follows them into a dockside warehouse.
26 votes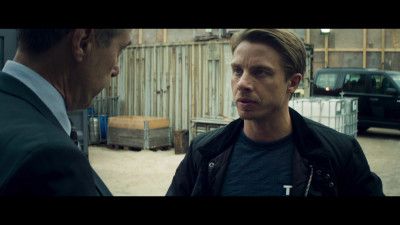 #3 - Episode 1
Season 1 - Episode 1 - Aired Apr 2, 2017
In Copenhagen an underground train judders to a halt and masked men take 15 passengers hostage. Philip Norgaard of the Counter-Terrorism Task Force heads a hastily convened team to lead the rescue effort. Philip is an ex-serviceman who has had his own experience of hostage taking, but his first challenge is to determine who are these men, and what they want.
77 votes
Writers: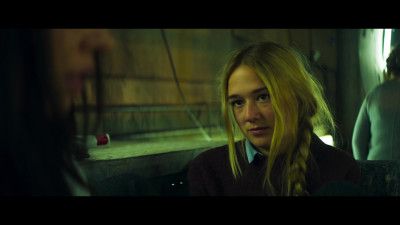 #4 - Episode 3
Season 1 - Episode 3 - Aired Apr 9, 2017
Philip is planning an armed response to the first hostage execution. As the mission is risky it creates a rift in the negotiating team.
70 votes
Writers: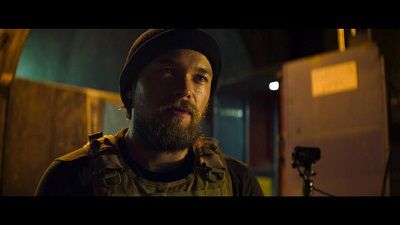 #5 - Episode 8
Season 1 - Episode 8 - Aired May 14, 2017
Philip goes down into the metro himself hoping to free the last three remaining hostages and is confronted by the man he thought was dead.
62 votes
Writers: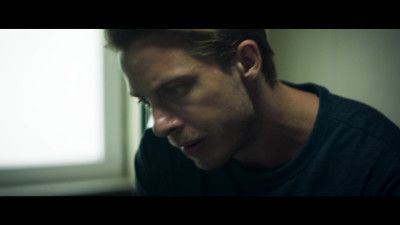 #6 - Episode 2
Season 1 - Episode 2 - Aired Apr 2, 2017
Naja Toft is receiving commiseratory social media messages on having been fired, when she gets another call from Alpha asking for another interview - but this time on her blog. The intelligence team work through the mobile phones left on the train to garner as much information as possible about the hostages. Adel is striking up a friendship with co-hostage Denise who attempts to persuade him to curb his hostile acts towards their captors as it is putting everyone's lives in danger.
68 votes
Writers: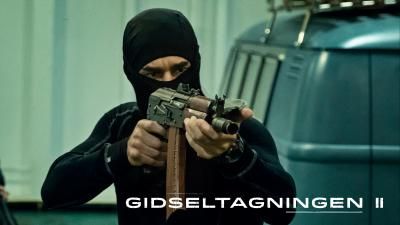 #7 - Episode 6
Season 2 - Episode 6 - Aired Apr 29, 2019
Mahdi's jihad video of the brutal execution of June and Philip circulates on the internet to the great grief of their families and colleagues in the TTF. Hostage leader "A", who turns out to be a Russian diplomat and agent, has come on track with June's mobile phone and the compromising video. With the goal of their action close at hand, the hostages, for a long time, submit their demands and escape plan to a visibly pressed TTF that is running out of opportunities !.
35 votes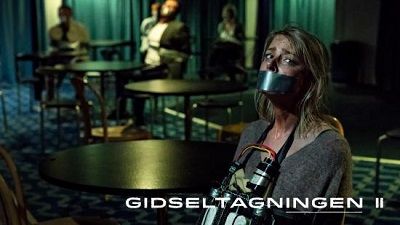 #8 - Episode 4
Season 2 - Episode 4 - Aired Apr 15, 2019
With Philip trapped in the ferry's freezer room, the hostages use harsh methods to grab June's cell phone, which turns out to be the object of their kidnapping and hijacking. On land, investigators SP and Simon quickly try to get closer to the hostages' identities, motives and possible conspiracies, while the TTF with the government in the back sets for an armed surprise attack to get all the hostages released and the situation shut down once and for all.
36 votes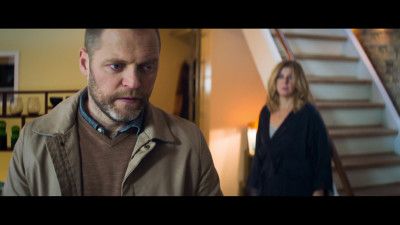 #9 - Episode 6
Season 1 - Episode 6 - Aired Apr 30, 2017
With the hostage Bodil just killed by the hostage takers, the police's work keeps growing. TTF's investigation leads them to sources in the Danish military and they seem to be close to a breakthrough.
66 votes
Writers: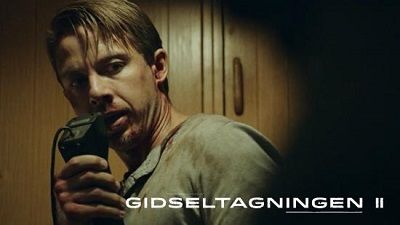 #10 - Episode 3
Season 2 - Episode 3 - Aired Apr 8, 2019
The hostages have hijacked the ferry and taken passengers and crew hostage. While the ship is stationary in the middle of the Sound, the TTF from their position at Kronborg tries to get an overview of the situation. Negotiation and attack strategies are evaluated and the attackers motive investigated. On the ferry, the hostages still find June unsuccessful, and they must now use other means to lure her out of her hiding place. But Philip is also looking for June.
36 votes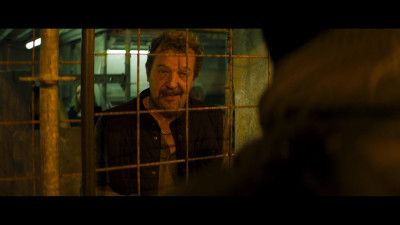 #11 - Episode 5
Season 1 - Episode 5 - Aired Apr 23, 2017
In the garage the police find a wall with newspaper clips of Philip's time as a hostage. Naja is asked to do another interview with a hostage, and this time the police want to make Naja an allie. The hostages try to take matters into their own hands by attacking one of the terrorists during the interview.
71 votes
Writers: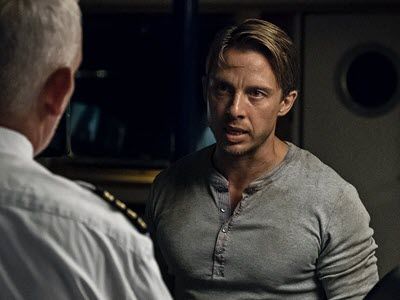 #12 - Episode 2
Season 2 - Episode 2 - Aired Apr 1, 2019
Philips' hunt for June has led them both aboard the Swedish ferry in the Sound. As June opportunistically manages to escape the hostages and hide, they now have to panic search the ferry before it reaches land. Meanwhile, Philip manages to alert the Ferry Captain, who activates the terrorist alarm. Soon PET and the Defense Intelligence Service are realizing that a highly tense and apparently Islamist terrorist campaign is underway. The police anti-terror unit TTF is activated, but this time without Philip to lead it.
36 votes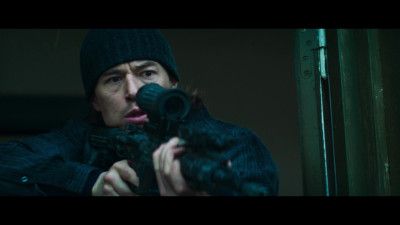 #13 - Episode 4
Season 1 - Episode 4 - Aired Apr 16, 2017
TTF is getting closer to the hostage taker's identity while Naja gets second thoughts with regards to facilitating the fund-raising campaign, but then she meets Jonas, the hostage Leon's son.
68 votes
Writers: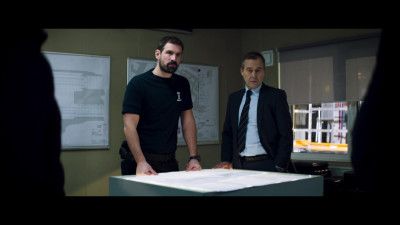 #14 - Episode 7
Season 1 - Episode 7 - Aired May 7, 2017
Philip learns the identity of the main hostage taker and is choked about his personal involvement in the case that leaves a role for Naja to play as well.
63 votes
Writers: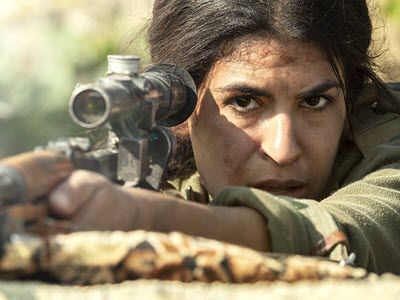 #15 - Episode 1
Season 2 - Episode 1 - Aired Mar 25, 2019
The recently returned Syrian warrior, June al-Baqee, is taken hostage by four Islamist terrorists, several of whom are believed to be returning Syrian warriors who - unlike June - fought ISIS in Syria. Philip Nørgaard, currently is on leave from TTF, June knows from the past and, unlike PET, believes that a major crime lies behind her disappearance. He decides to investigate the case on his own.
41 votes
Writers:
Eske Troelstrup

,
Jesper Bernt

,
Lars Detlefsen

,
Lasse Kyed Rasmussen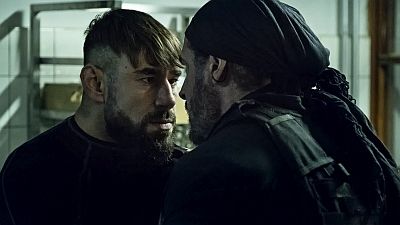 #16 - Episode 5
Season 2 - Episode 5 - Aired Apr 22, 2019
TTF and the Action Force's unsuccessful attack on the ferry has demanded deaths and frustration on land. On the ferry, Hassan's death makes Rami revenge thirsty, and he is keen to execute the Fatwa against June immediately - but Yusuf stops him. They need June alive! Only orders directly from their mysterious leader "A" can change the plan. A photo sent to them by "A" reveals Philips' affiliation with the TTF, and it is now clear to the hostages who their prisoner in the freezer room really is.
38 votes