The Best Episodes of Drugs, Inc.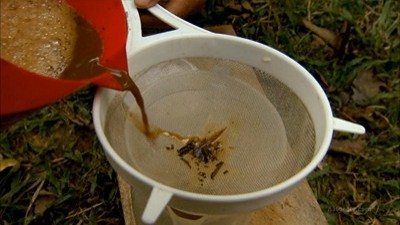 #1 - Hallucinogens 8.33
Season 2 - Episode 4
Deep in the Amazon, Rob—a former Wall Street broker turned healer—has created a free clinic of sorts, administering the highly potent narcotic ayahuasca to trauma patients.
#2 - Coke Kings and Queens 8.32
Season 3 - Episode 10
Cocaine and marijuana drug fueled 24-hour lifestyle for Londoners.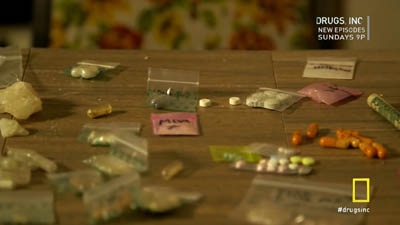 #3 - Wasted In Seattle 8.18
Season 4 - Episode 8
Seattle attracts gangsters and dealers with its liberal laws and high demand for drugs.
#4 - Drug Kings of New York 8.14
Season 3 - Episode 4
As America's largest city, New York is a distribution hub for narcotics.
#5 - Hollywood High 8.13
Season 3 - Episode 7
Heroin, cocaine and prescription pills in plentiful supply makes Los Angeles one of the biggest drug distribution hubs in the U.S.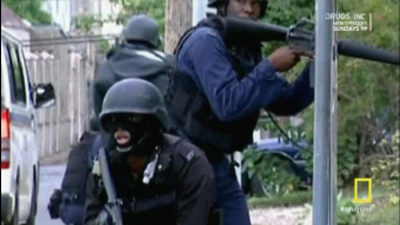 #6 - Jamaican Gangs, Guns and Ganja 7.94
Season 4 - Episode 2
Kingston, Jamaica, is under the control of sophisticated and warring drug gangs who manage drug trafficking and distribution at all levels.
#7 - Alaska Heroin Rush 7.94
Season 3 - Episode 2
Alaskan dealers make vast profits from crack, heroin and illicit alcohol; street gangs battle for control of the Anchorage drug market.
#8 - Spring Break 7.89
Season 6 - Episode 11
Its spring break in Florida and the wave of students means the demand for drugs is flooding the streets. In a month-long party, springbreakers' drug of choice is "molly." For local dealers, spring break is the busiest time of year.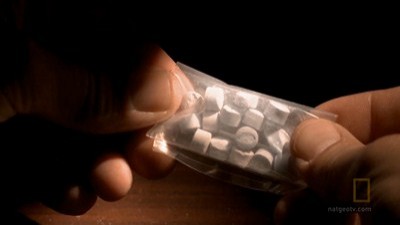 #9 - Ecstasy 7.84
Season 2 - Episode 3
Known by users as the ultimate "love drug," ecstasy's euphoric high comes with major lows: Ravers have died from it and organized crime gangs will kill for it.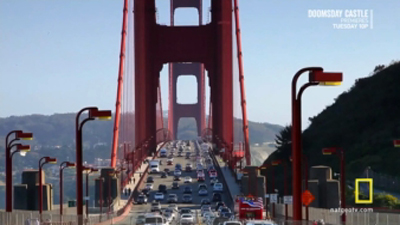 #10 - San Francisco Meth Zombies 7.83
Season 4 - Episode 1
San Francisco, Calif. — the epicenter of the 1960s' psychedelic revolution — is notorious for drugs. But in the new millennium, the city, especially the gay community, is struggling to recover from a meth epidemic. The enabler of this situation is the Asian cartel, which has been poisoning San Francisco with high quality meth for almost 25 years — but the Mexican cartels are intent on taking over. Nat Geo goes inside one of the worst drug ghettos in America — the heart of the drug trade.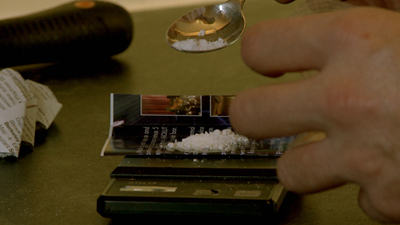 #11 - Cocaine 7.83
Season 1 - Episode 1
The supply chain of cocaine stretches around our world, bringing vast wealth to a few ... and misery to millions. Follow its trail through the eyes of peasant farmers producing cocaine paste, a trafficker tied to Mexican cartels and a 28-year-old crack dealer in Miami's poorest neighborhood. And literally see the true nature of cocaine addiction via revolutionary brain photography in a leading lab in Brookhaven, N.Y.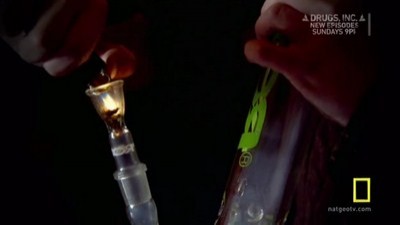 #12 - Hash 7.81
Season 2 - Episode 2
A former British gangster serves as guide into this illicit underworld, visiting a secret hash-making location nestled in the mountains.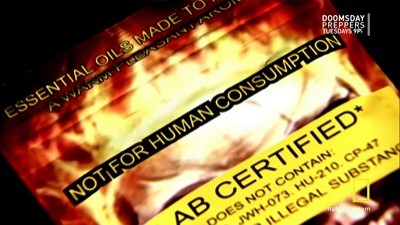 #13 - Designer Drugs 7.79
Season 2 - Episode 7
For a few dollars, users can access dozens of compounds that mimic cocaine, ecstasy or marijuana. Sold as "Bath Salts" or "Spice," these drugs are entirely legal.
#14 - Euro Coke 7.79
Season 7 - Episode 14
Cocaine is Europe-bound and which means a white-knuckle ride along the Amazon, to the docks of Ghana and Nigeria and all the way to Amsterdam.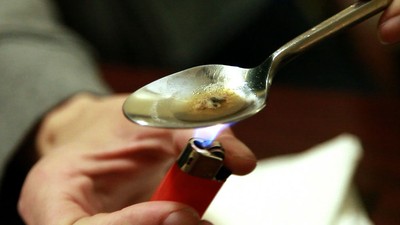 #15 - Salt Lake Sinners 7.76
Season 5 - Episode 1
Behind the idyllic veneer of being one of the safest cities in the U.S, Salt Lake City is suffering from a massive drug epidemic. National Geographic pulls back the curtain and reveals the secret world of drug addiction in the Mormon community, the arrival of the cartels, and the dangers to the officers trying to control it.
#16 - Hurricane Blow 7.74
Season 3 - Episode 5
New Orleans drug trade booms in the era following the Hurricane Katrina devastation.
#17 - Hawaiian Ice 7.73
Season 3 - Episode 3
Hawaii has one of the highest rates of crystal meth users in the nation.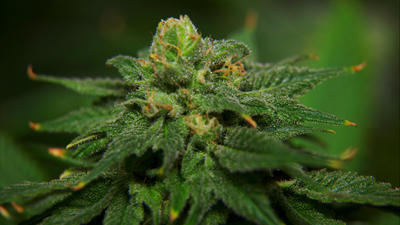 #18 - Marijuana 7.72
Season 1 - Episode 4
Cannabis is the most widely used illicit drug on the planet. To many, it's an evil weed, but to some, it's a sacred herb, even a lifesaver. For decades the global supply was controlled by criminals, but now a quasi-legal industry worth billions of dollars is booming. Visit growers who are leading a horticultural revolution, hear from users consuming for medicinal purposes, go inside the "Green Rush" of medical marijuana in cities across the U.S. and the violent marijuana cartels in Mexico.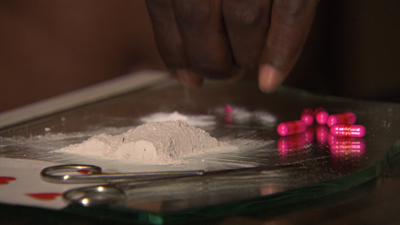 #19 - Heroin 7.68
Season 1 - Episode 3
Heroin can be life threatening, claiming the lives of numerous victims. Follow this opium derivative as it begins in a remote Afghan heroin lab that processes the raw materials and then on to Chicago, where a dealer demonstrates its final preparation for street sale. Gain insight into its insidious powers from users, and witness a police raid on a heroin distribution network in New Jersey. Plus, go inside one radical attempt to combat heroin's social costs by supplying it free to addicts.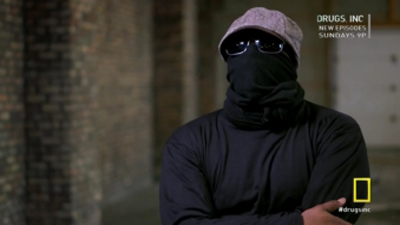 #20 - Windy City High 7.67
Season 4 - Episode 3
Chicago has one of the largest, most-saturated markets in crack and heroin in America.
#21 - Meth Boom Montana 7.67
Season 3 - Episode 6
Mexican and Canadian drug gangs compete for customers in the isolated terrain in Montana as officers patrol the vast region hoping to stem the tide.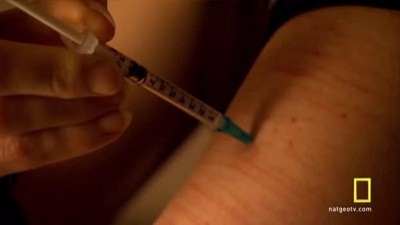 #22 - Ketamine 7.63
Season 2 - Episode 5
Ketamine—chemically, a compound called ketamine hydrochloride—is a drug that was developed in the 1960s to sedate animals and humans for surgery, though it eventually was replaced by medications that worked faster with less risk. Beginning in the 1990s, initially to the puzzlement of police, burglars began breaking into veterinary clinics and stealing ketamine. They soon learned that recreational drug users had discovered ketamine and were turning it into the new hallucinogenic party drug. In its standard powdered form, ketamine looked like cocaine, and could be snorted in the same way. But it also could be easily modified for injecting, smoking or even mixing into drinks.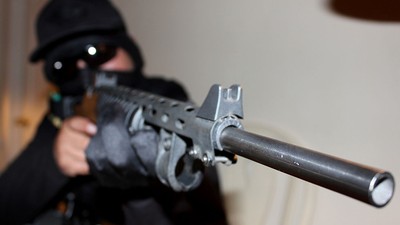 #23 - Dallas Dope Cowboys 7.62
Season 5 - Episode 8
The southwest border of the U.S. is the main gateway for illegal drugs, and Dallas, Texas, is often the first port of call for the Mexican cartel drug trade. In this episode, witness how the Mexican cartels have tainted Dallas by turning it into their command and control center for the trade of their narcotics. Buyers desperate to get a hold of the cartel's high-quality product flock to Dallas from all over the country, giving local dealers the chance to make big money
#24 - Shooting Up Suburbia 7.61
Season 7 - Episode 20
In Vancouver, a suburban gang war and heavy police presence drives some dealers and their customers to move downtown. But the cops are in hot pursuit.
#25 - High Stakes Vegas 7.58
Season 3 - Episode 1
Dealers, gangs and the Mexican cartel traffickers make millions from Las Vegas tourists' demand for illegal drugs.