The BEST Episodes of Disney's Hercules
Every episode ever - ranked by fan votes!
Disney's Hercules is a spin-off of the 1997 theatrically released animated film of the same name (Hercules) and is based on his teen-aged adventures. Hercules features events which occur midway through the actual film (sometimes called a "midquel"), during his years in training on the Isle of Idra under the tutelage of Philoctetes (Phil) the Satyr. Many of the Olympian Gods and Goddesses only glimpsed during the film pay visit to the young hero-to-be and help or hinder him in his adventures. However, the series ignores a certain fact about the movie; Hades believed that Hercules was dead throughout his first 18 years of his life, but they have many interactions during this time.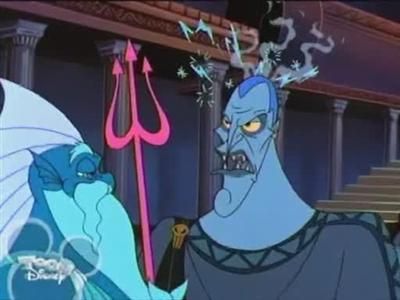 #1 - Hercules and the River Styx
Season 1 - Episode 6 - Aired Sep 7, 1998
Hades makes a deal with Poseidon to hand over Athens, in order to rule the whole country, causing Athens to becomes a place of doom and Prometheus Academy to become the home base of torment for students.
10 votes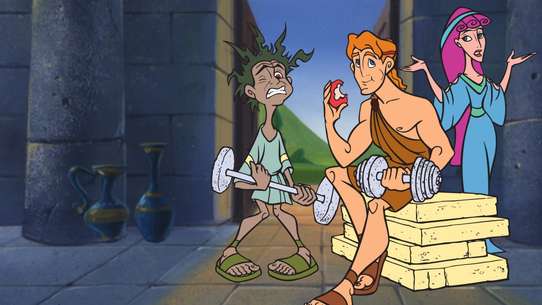 #2 - Hercules and the Arabian Night
Season 1 - Episode 44 - Aired Feb 10, 1999
When Hades finds out that there is a problem with one of the dead souls, he goes and finds out that it is Jafar causing the trouble. He gives him back his life so he can get rid of Hercules. Jafar fails, and dares Hades to try and stop Aladdin. The attempt is made with same results. Then they try to get rid of Aladdin and Hercules at the same time by making them believe that Hercules kidnapped Abu and Aladdin kidnapped Icarus. The plan almost works and they leave Herc and Al for dead. But Hercules and Aladdin defeat them by making them think that Aladdin is Hercules and Hercules is Aladdin. Then Jafar goes back to being dead.
6 votes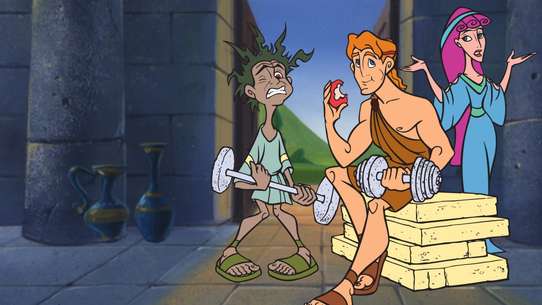 #3 - Hercules and the Driving Test
Season 2 - Episode 3 - Aired Sep 26, 1998
Hercules wants his chariot license to save face in front of Adonis. Meanwhile, Hades bets Zeus the deed to the Elysian Fields that Hercules won't get his license by sunset, and Pain and Panic are on hand to help.
5 votes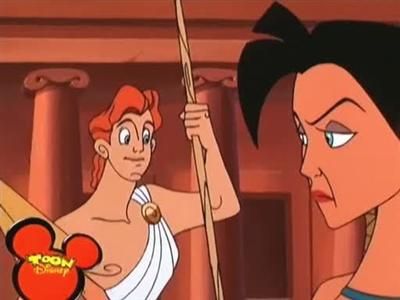 #4 - Hercules and the Assassin
Season 1 - Episode 4 - Aired Sep 3, 1998
When an assassination attempt on the leader Pericles overlaps with Hercules' theft of a dangerous weapon from Phil's collection, Phil gets framed for the deed.
14 votes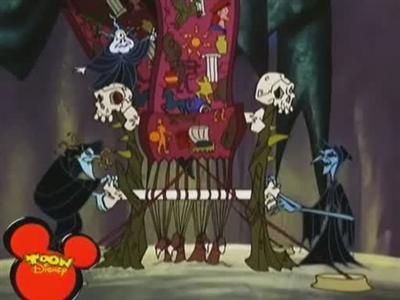 #5 - Hercules and the Tapestry of Fate
Season 1 - Episode 11 - Aired Sep 14, 1998
Icarus' bright idea once again backfires when he talks Hercules into visiting the Fates to convince them into reweaving their cosmic Tapestry so that the boys can score some hot concert tickets. However when they refuse, Icarus takes things into his own hands and messes with the Tapestry himself and trouble insues.
6 votes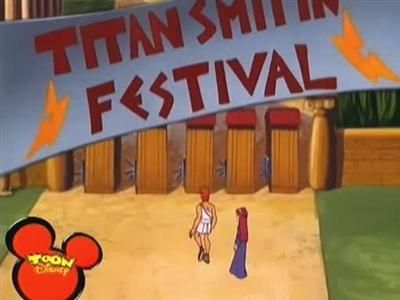 #6 - Hercules and the Return of Typhon
Season 1 - Episode 13 - Aired Sep 16, 1998
A three day weekend festival that celebrates Zeus' victory over the evil Titans occurs but when Hercules accidentally frees the titan Typhon, he doesn't feel much like celebrating.
6 votes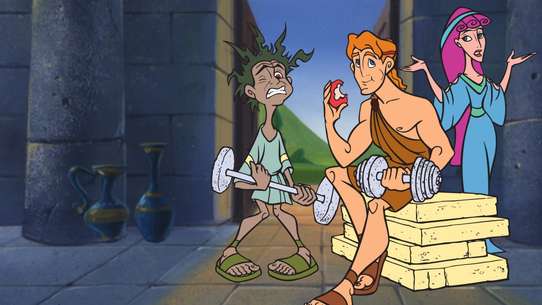 #7 - Hercules and the Gorgon
Season 2 - Episode 12 - Aired Jan 9, 1999
The lonely outcast Medusa is granted her wish to be human. But what will Hercules' reaction be when he finds out the truth?
5 votes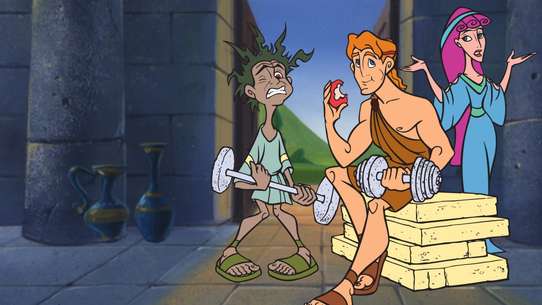 #8 - Hercules and the Minotaur
Season 1 - Episode 32 - Aired Nov 13, 1998
Daedalus, the famous inventor-architect and father of Icarus, is commissioned by the evil King Minos of Crete to build the Labyrinth. Father and son travel to Crete to complete the project, unaware that it will soon house a terrible monster - and his new Athenian victim for the twisted king's pleasure.
4 votes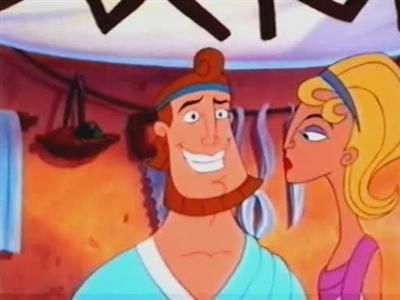 #9 - Hercules and the World's First Doctor
Season 1 - Episode 8 - Aired Sep 9, 1998
Hippocrates, the father of medicine, comes to Athens and takes Hercules and Icarus on as assistants during a school internship week. Meanwhile, Hades, fearing a successful doctor will cut down on the number of dead people tricks Hercules into spreading the plague throughout Athens.
9 votes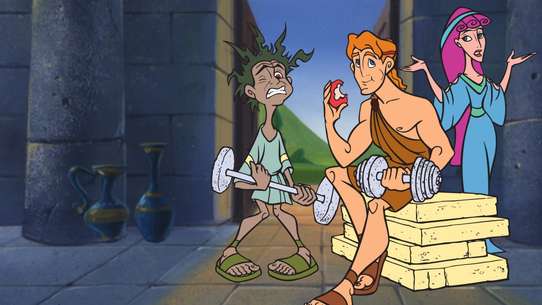 #10 - Hercules and the Poseidon's Cup Adventure
Season 2 - Episode 9 - Aired Nov 14, 1998
Poseidon stages a boat race and Hercules and Icarus enter their own boat, but Hercules turns on his friend and joins Adonis, only to be punished for his pride by Poseidon.
5 votes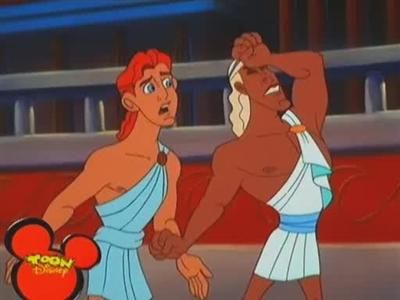 #11 - Hercules and the Prince of Thrace
Season 1 - Episode 10 - Aired Sep 11, 1998
When Adonis wants a swimming pool, his servants accidentally awaken Earth goddess Gaia, and she curses Adonia to die before nightfall. This in turn causes Adonis to swallow his pride and beg Hercules for help.
9 votes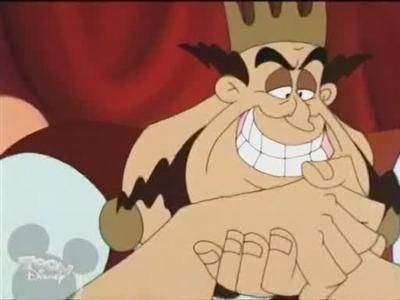 #12 - Hercules and the King of Thessaly
Season 1 - Episode 2 - Aired Sep 1, 1998
When the evil king King Salmanaous impersonates Zeus, causing Zeus to smite the king for his gall, the good people of Thessaly turn to Hercules for leadership and crown him instead.
14 votes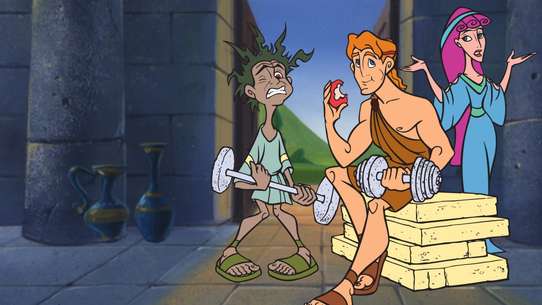 #13 - Hercules and the Hostage Crisis
Season 1 - Episode 19 - Aired Oct 2, 1998
A terrorist group, representing the imprisoned Titans, takes the school hostage and demands Hercules as their prisoner.
6 votes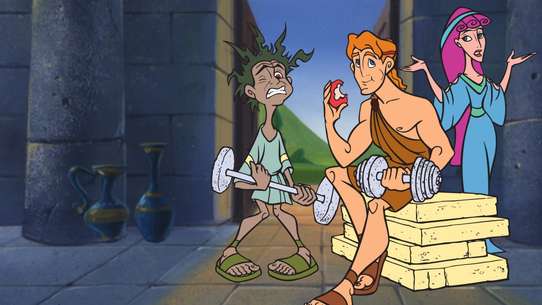 #14 - Hercules and the Song of Circe
Season 1 - Episode 25 - Aired Oct 29, 1998
While on spring break at the seaside, everyone is having fun in the sun except Cassandra, who is content to read despite Icarus' determined efforts to get her attention. When she finally blows her top, he winds up sobbing in Hercules' arms and is charmed by the mysterious Circe.
4 votes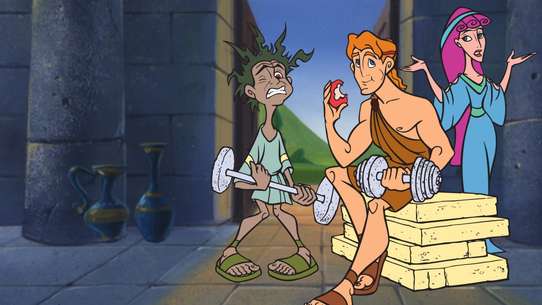 #15 - Hercules and the Twilight of the Gods
Season 1 - Episode 34 - Aired Nov 18, 1998
Loki, from Norse mythology, recruits Herc for the position of Thunder God, however what he does not explain is that Loki is plotting a cosmic takeover and exploits Herc's strength and incompetence in freeing the giant ice wolf Nimmelfir thus bringing on Ragnarock- the Twilight of the Gods.
6 votes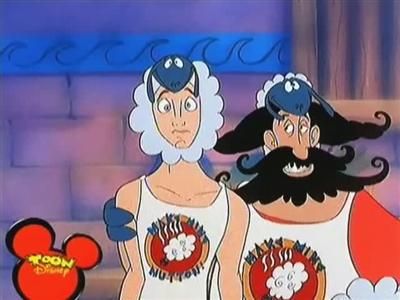 #16 - Hercules and the Apollo Mission
Season 1 - Episode 1 - Aired Aug 31, 1998
It's Intern Week (which means a week off in the Real World), and everyone is happy with their jobs - everyone except Hercules, who's stuck in the fast food joint. When Hercules asks his dad for help in getting a better job, Zeus gives him a job guiding Apollo's chariot across the heavens.
26 votes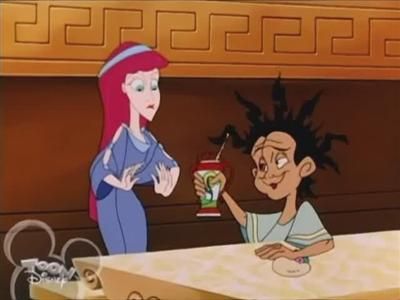 #17 - Hercules and the Big Kiss
Season 1 - Episode 5 - Aired Sep 4, 1998
Cassandra has a dreadful vision of kissing the school freak Icarus and makes a deal with Hades to prevent it, but when Hercules attempts to break the contract, with the aid of Aphrodite, he sets in motion a series of hilarious misunderstandings.
9 votes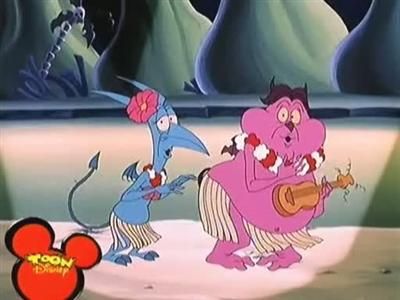 #18 - Hercules and the Pool Party
Season 1 - Episode 9 - Aired Sep 10, 1998
Hades decides to throw a pool party, and invites all of Olympus to take a dip in the Lethe Waters of Forgetfulness, causing them all lose to their memories. Meanwhile, with the gods out of commission the whole world is in chaos.
9 votes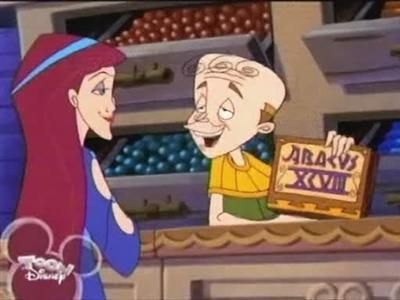 #19 - Hercules and the Techno Greeks
Season 1 - Episode 7 - Aired Sep 8, 1998
Hercules finds himself hired by a bunch of nerdy ""abacus geeks"" when they enlist him to protect them from rampaging centaurs that pillage the town weekly.
7 votes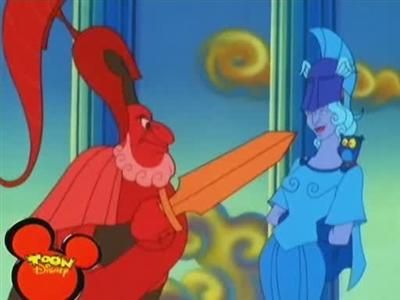 #20 - Hercules and the Owl of Athens
Season 1 - Episode 14 - Aired Sep 17, 1998
Ares sends his two sons, Fear and Terror, to kidnap Athena's precious Owl of Wisdom when she angers him. But the joke's on him when Athena entrusts the magical bird to Hercules for protection.
5 votes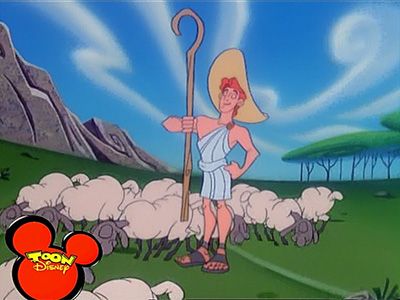 #21 - Hercules and the Underworld Takeover
Season 1 - Episode 17 - Aired Sep 23, 1998
The Queen of the Night, Hecate, plots to overthrow Hades and take over the Underworld, ousting Pain and Panic in the process. The two minions turn to Hercules for help, and convince him to restore Hades back on his throne - Hades being, after all, the lesser of two evils.
5 votes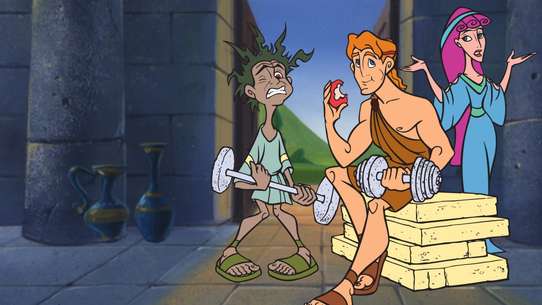 #22 - Hercules and the Dream Date
Season 1 - Episode 27 - Aired Nov 2, 1998
When a dateless Hercules creates his perfect girl out of clay, he invokes Aphrodite's help in bringing her to life. But he soon realizes he forgot one minor detail - her personality - and the dream date becomes a clinging nightmare.
5 votes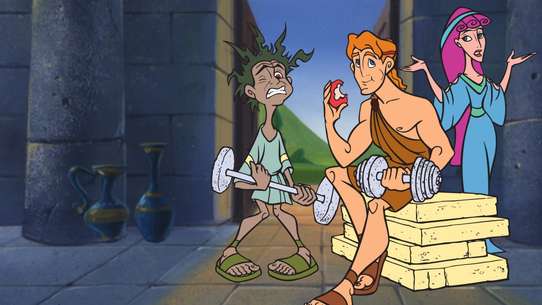 #23 - Hercules and the Jilt Trip
Season 1 - Episode 29 - Aired Nov 6, 1998
Hercules' heart is broken when his girlfriend (of only three days) breaks up with him, so Phil takes the kid on a trip designed to take his mind off of things. But Herc meets Lavinia on this trip, who is eager to get married...to him...and not only is he faced with rejecting her, but her previous boyfriend just happens to be the same guy Herc conquered that very trip.
5 votes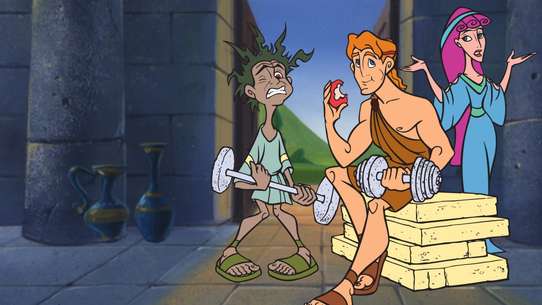 #24 - Hercules and the Griffin
Season 1 - Episode 35 - Aired Nov 20, 1998
The gang visits an old age home, where they're each assigned a senior citizen to befriend. In an effort to connect with his oldster, a malevolent old Griffin, Hercules accidentally reveals the treasured Diamond that the Griffin had been guarding for decades - and the King of the thieving mountain gnomes, steals it.
5 votes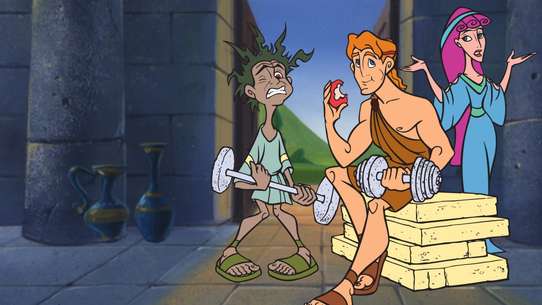 #25 - Hercules and the Complex Electra
Season 1 - Episode 42 - Aired Jan 13, 1999
Hercules falls for the eccentric Electra, and takes on a counter-culture personality in order to get her to like him.
5 votes