The BEST Episodes of Disney's Adventures of the Gummi Bears
Every episode ever - ranked by fan votes!
Last Updated: Nov 30, 2019
Long ago, there was a thriving civilization of small humanoid bears called Gummi Bears. Possessing powerful magic and advanced technology, this race coexisted with humans until the growing rivalry forced the Gummis to flee across the sea, leaving only a small caretaker colony to prepare for a possible return. However, generations passed and the colony forgot their purpose even as human knowledge of the race faded into mere legend. All that changes when the colony meets a boy with a Gummi Bear medallion which unlocks the Great Book of Gummi which reveals lost knowledge of their past. Now the colony has dedicated themselves to the new goal to rediscover their heritage with the help of a few trusted humans while preventing new enemies like Duke Igthorn from exploiting that heritage to their own ends. Gummi Bears was part of what many consider Disney's "Golden Age" what that actually means is that is was when Disney had quality writers, characters, theme songs ect ect. Some other show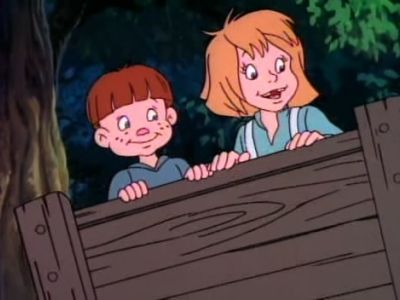 #1 - Close Encounters of the Gummi Kind
Season 3 - Episode 10
Gusto invents a Gummi decoy that turns out to be a lure.
19 votes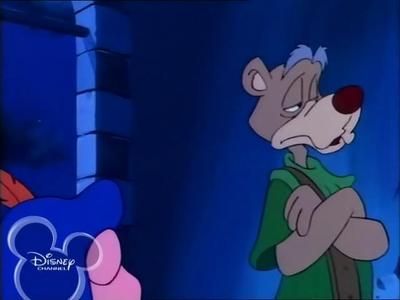 #2 - The Road to Ursalia
Season 5 - Episode 3
Gruffi burns the Great Book of Gummis and goes to Ursalia to find another to replace it. Their he meets Thornberry, a gummi who tries to save Ursalia from an evil witch, Lady Bane!!
16 votes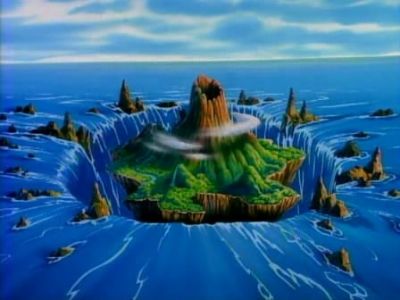 #3 - My Gummi Lies Over the Ocean
Season 2 - Episode 12
When Tummi builds a boat, Gruffi tries to convince him to dismantle it, but reluctantly agrees to one trip. This trip takes an unexpected turn when they end up on an island inhabited only by another Gummi Bear - an artist by the name of Gusto.
18 votes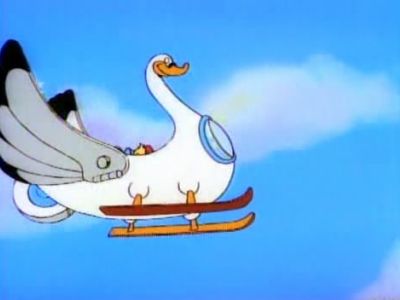 #4 - The Knights of Gummadoon
Season 3 - Episode 12
The Gummi Bears rediscover the ancient city of Gummadoon, which appears for one day every 100 years.
18 votes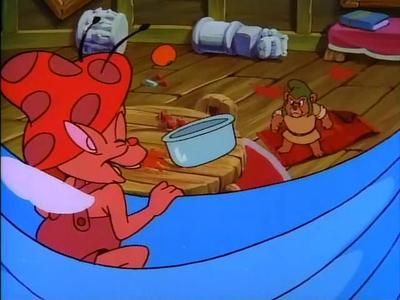 #5 - Day of the Beevilweevils
Season 3 - Episode 7
Tummi accidently causes a swarm of bugs to attack the gummiberry bushes.
23 votes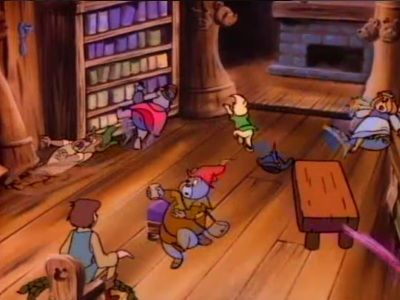 #6 - A New Beginning
Season 1 - Episode 1
Calvin meets the Gummi Bears and asks if they will help stop Duke Igthorn from destroying Castle Dunwyn.
105 votes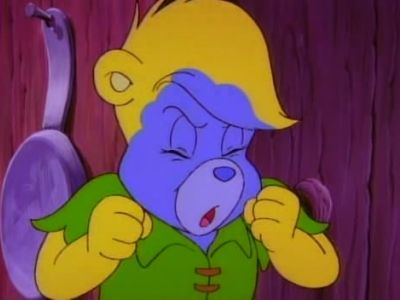 #7 - Mirthy Me
Season 3 - Episode 13
A gigglein causes a practical joke spree in the glen.
18 votes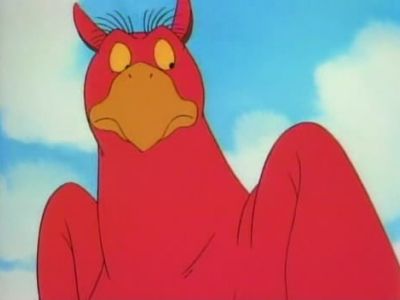 #8 - Gummi Dearest
Season 3 - Episode 14
Cubbi is mistaken for a baby griffin.
18 votes
#9 - Snows Your Old Man
Season 3 - Episode 11
The Lord of Winter makes a long winter for the Gummi Bears.
20 votes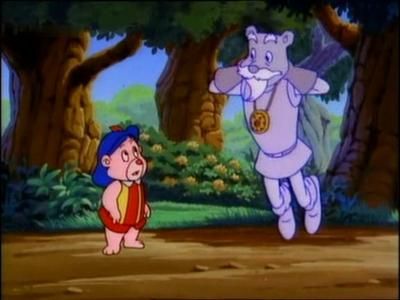 #10 - A Knight to Remember
Season 4 - Episode 4
A ghost of a Gummi knight leads Cubbi on a quest.
16 votes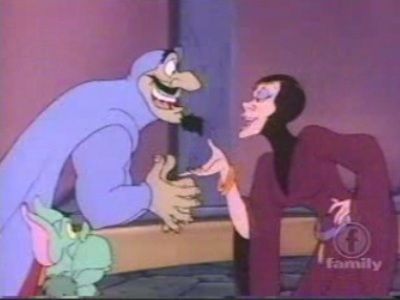 #11 - Life of the Party
Season 5 - Episode 5
Duke Igthorn meets Lady Bane for the first time and falls in love.
16 votes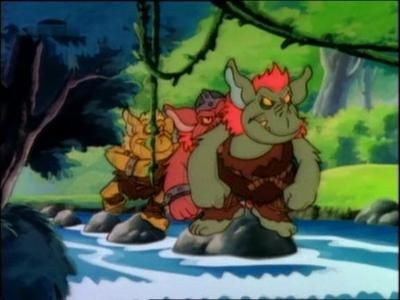 #12 - Tummi's Last Stand
Season 4 - Episode 9
Cubbi and Tummi find a ancient Gummi training center and Tummi takes a crash course.
17 votes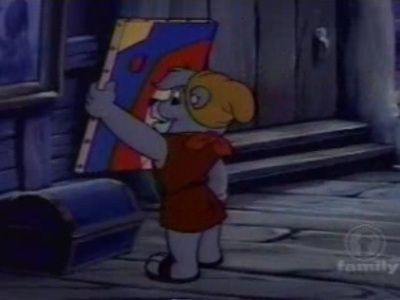 #13 - Color Me Gummi
Season 4 - Episode 7
Cavin becomes a great painter with a LOT of help from Gusto.
18 votes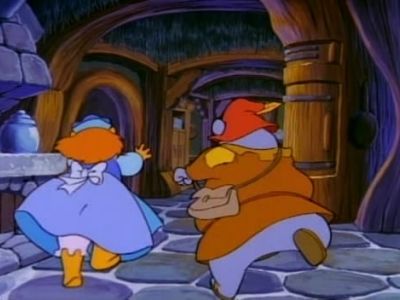 #14 - Boggling the Bears
Season 3 - Episode 9
Sunni finds a a creature that can change into many things. When she offers to let it stay, the creature invites her whole family to come live with them.
19 votes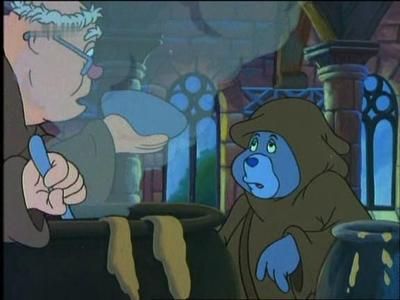 #15 - Friar Tum
Season 6 - Episode 2
Tummi joins a monastery to learn not to be a pushover.
20 votes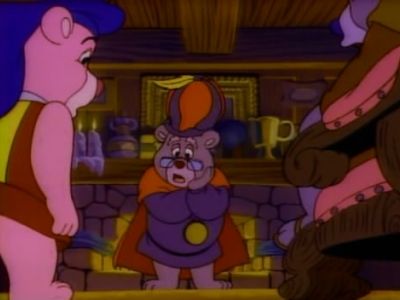 #16 - Light Makes Right
Season 1 - Episode 21
The Gummies find a gummiscope but have to destroy it to prevent Igthorn from getting it to destroy Castle Dunwyn.
25 votes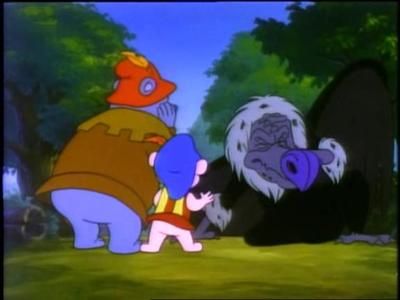 #17 - Queen of the Carpies
Season 6 - Episode 11
The Carpies make Sunni their queen.
13 votes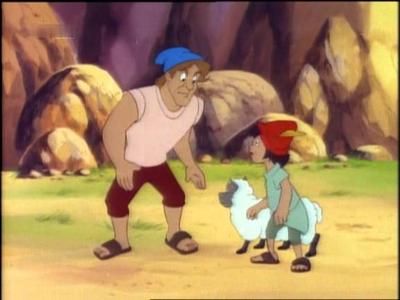 #18 - True Gritty
Season 6 - Episode 12
Cubbi sees Gritty's true hatred for humans.
13 votes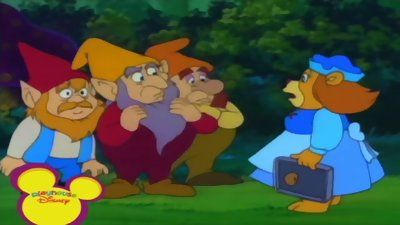 #19 - A Recipe for Trouble
Season 6 - Episode 10
Grammi tries to become a better cook. She uses new ingredients that lead to trouble.
15 votes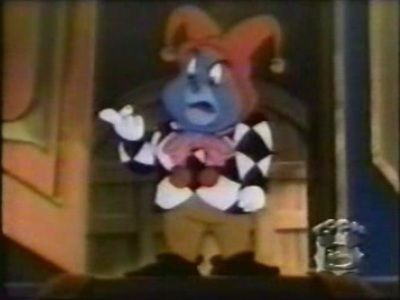 #20 - Never Give A Gummi An Even Break
Season 6 - Episode 8
15 votes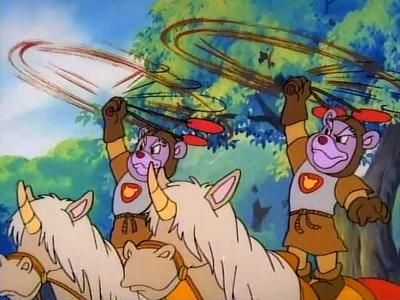 #21 - A Tree Grows in Dunwyn
Season 3 - Episode 6
Gruffi's head swells when Trolls complicate the delivery of a tree.
18 votes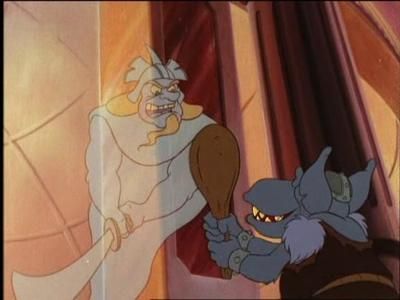 #22 - Toadie the Conqueror
Season 6 - Episode 4
Toadie gets a magic set of armor that makes him invincible but the whole situation turns out to be too hot to handle.
19 votes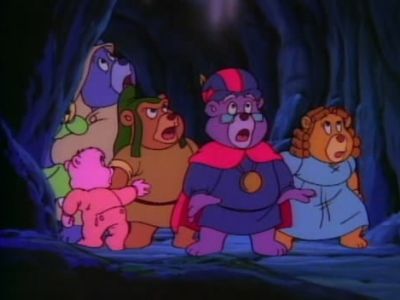 #23 - For Whom the Spell Holds
Season 2 - Episode 9
Zummi experiments with advanced magic gets himself into trouble, when he released an evil wizard.
20 votes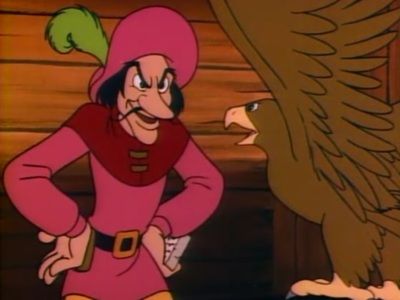 #24 - The Sinister Sculptor
Season 1 - Episode 2
A sculptor makes statues of the Gummies with magic dust.
68 votes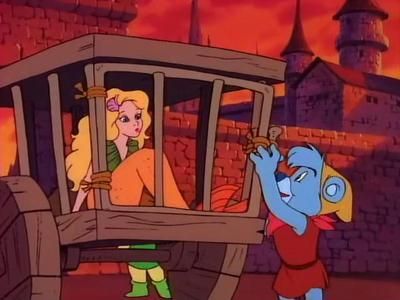 #25 - Eye of the Beholder
Season 3 - Episode 4
An ugly witch plots to take over Dunwyn and it's Sunni to the rescue.
25 votes