The BEST Episodes of Cops Maastricht
Every episode ever - ranked by fan votes!
Last Updated: Aug 13, 2019
Former Amsterdam police detective Floris Wolfs has been transferred to the police department of the south-Dutch country town Maastricht. His metropolitan experience nicely complements the local expertise of his new country colleagues, who know the folks. Slowly he fits in, while solving countless crimes together with his female partner Eva van Dongen.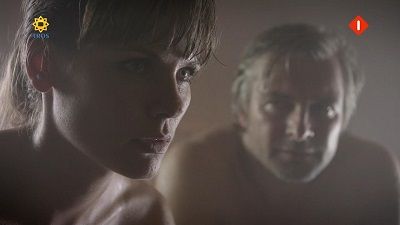 #1 -
Season 7 - Episode 10
23 votes
Writers:
Henk Apotheker

,
Jan Harm Dekker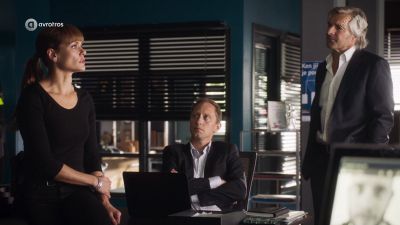 #2 - De Keuze
Season 11 - Episode 10
Het onderzoek naar de familie Vizee wordt groot aangepakt. De geldstromen worden in kaart gebracht en bij een doorzoeking van de voetbalclub vinden ze het mogelijke wapen waarmee de twee chemici van het drugslab vermoord zijn. Ondertussen verschijnt Fleur ineens met haar nieuwe vriend in Maastricht. Ze blijkt op de een of andere manier betrokken bij de geldstromen van de familie Vizee. Reden genoeg voor Mechels om Wolfs en Eva van de zaak te halen. Maar daar blijkt ze te laat mee te zijn.
17 votes
Writers:
Henk Apotheker

,
Jan Harm Dekker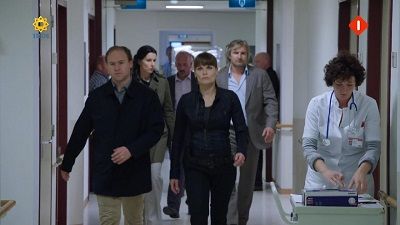 #4 -
Season 7 - Episode 9
13 votes
Writers:
Robert Jan Overeem

,
Jan Harm Dekker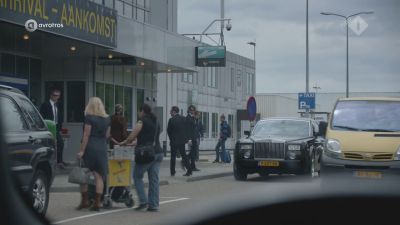 #7 -
Season 9 - Episode 11
14 votes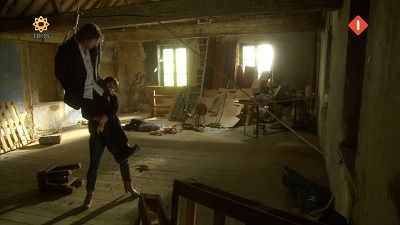 #8 -
Season 5 - Episode 1
10 votes
Writers:
Jan Harm Dekker

,
Henk Apotheker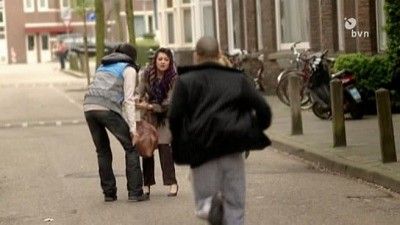 #10 -
Season 3 - Episode 4
10 votes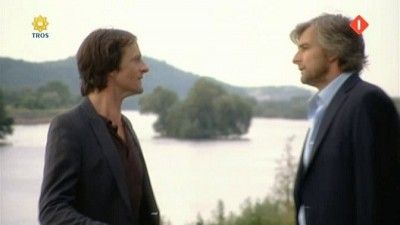 #11 -
Season 3 - Episode 1
10 votes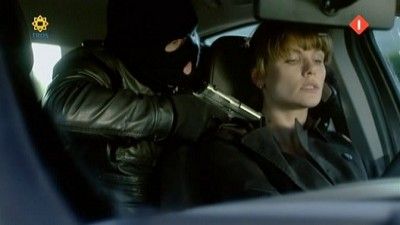 #13 -
Season 3 - Episode 9
12 votes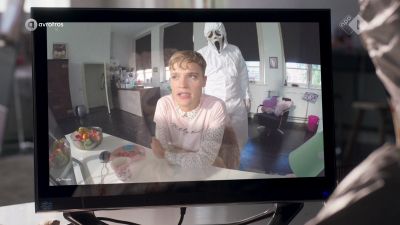 #14 - The Last Vlog
Season 11 - Episode 7
Een populaire vlog, waarop een spectaculaire moord te zien is, wordt snel offline gehaald en Wolfs en Eva krijgen de taak om uit te zoeken of het een stunt is. Maar als ze het adres van de vlogger eindelijk hebben gevonden, blijkt de gruwelijke moord echt te zijn. De fans van de vlogger, een jongen die zich tot meisje liet ombouwen, zijn er kapot van. De keurige, bekende zakenman die de vlog financiert, beweert van niets te weten. Maar waarom besteedt hij zoveel geld aan de vlog? Romeo ligt in het ziekenhuis, hij is ternauwernood gered door de diensten die een arrestatie-eenheid klaar hadden staan voor de terreurcel. Hij wordt liefdevol verzorgd door zijn vriendin Latisha en Marion. Die laatste krijgt het aan de stok met alweer een oude bekende; oud-collega Joe Verwaayen.
14 votes
Writers:
Robert Jan Overeem

,
Harm Jan Dekker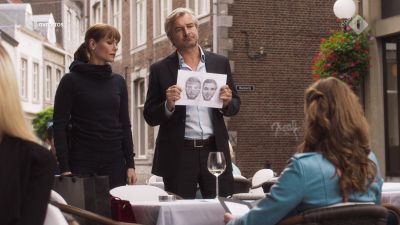 #15 - Zuur
Season 11 - Episode 9
Wolfs en Eva krijgen een zaak waarbij twee lijken in vaten chemisch afval worden gevonden. De lijken zijn ernstig verminkt, maar het lukt Wolfs en Eva om erachter te komen waar de jongens op de dag van hun dood gegeten hebben. En het telefoonnummer dat ze opgegeven hebben voor de reservering leidt ze naar de familie Vizee. Maar hard bewijs voor hun betrokkenheid bij de moord ontbreekt. Romeo krijgt zijn tevredenheidsbetuiging van de korpsleiding. Latisha zit in het complot en zal hem naar het bureau leiden. Marion heeft echter haar bedenkingen bij Latisha als ze haar op straat ziet, heel anders gekleed dan ze gewend is. Ze ontdekt dat Latisha misschien heel andere motieven heeft bij de relatie met Romeo.
16 votes
Writers:
Henk Apotheker

,
Jan Harm Dekker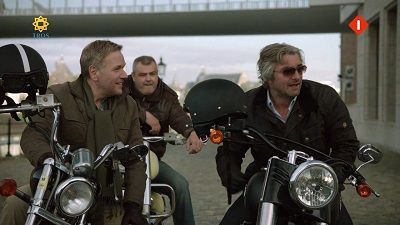 #16 -
Season 7 - Episode 5
16 votes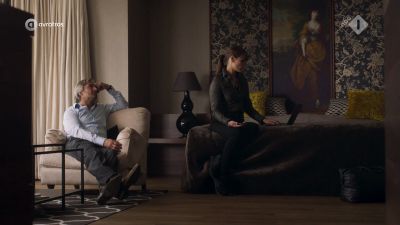 #17 - Undercover
Season 11 - Episode 5
Bij een controle worden explosieven in een auto aangetroffen. De inzittenden zeggen geldezels te zijn en niets van explosieven te weten. Ze moeten het pakket in een hotel afgeven, aan wie weten ze niet. Houdt dit verband met de teruggekeerde Syriëganger die Romeo in de gaten houdt? Wolfs en Eva gaan undercover en nemen de rol van de geldezels over. Al gauw blijken de explosieven nodig te zijn bij een grote roof. Zijn Wolfs en Eva nog op tijd om die te voorkomen? Romeo's terugkeerder is samen met een aantal anderen een wasserij begonnen. Maar Romeo weet nog steeds niet of hij hem kan vertrouwen.
15 votes
Writers:
Bert Bouma

,
Jan Harm Dekker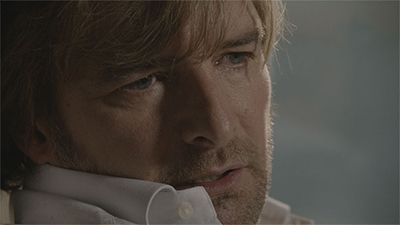 #18 -
Season 9 - Episode 1
17 votes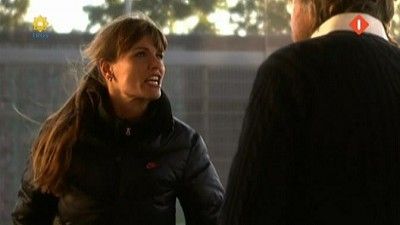 #19 -
Season 4 - Episode 10
9 votes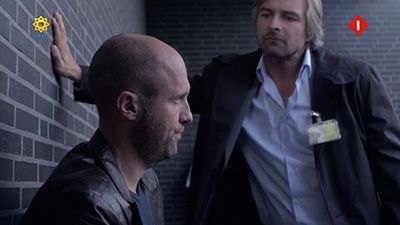 #20 -
Season 6 - Episode 8
9 votes
Writers:
Jan Harm Dekker

,
Robert Jan Overeem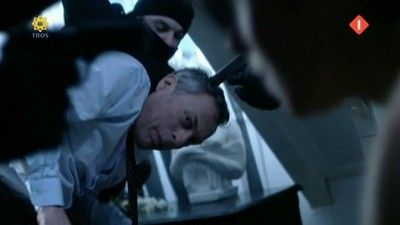 #21 -
Season 3 - Episode 8
10 votes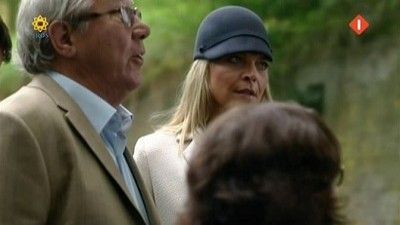 #22 -
Season 4 - Episode 8
10 votes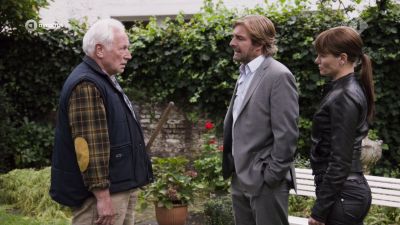 #23 -
Season 10 - Episode 6
10 votes
Writers:
Michiel Hanrath & Jan Harm Dekker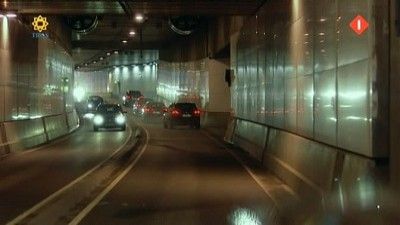 #25 -
Season 3 - Episode 10
10 votes