The Best Episodes of Big Brother
Big Brother, which began in 2000, has become an annual tradition for fans; every summer they are treated to new houseguests, new challenges, and new evictions! Here's how the game works: each week, there is a Head of Household challenge, where all of the players compete for the power in the house. The HoH then nominates two other houseguests for eviction. Several days later, a Power of Veto competition is held, where six players (the HoH, the nominees, and three guests) attempt to win the Golden Power of Veto, which gives the bearer the power to "veto," or cancel, one of the HoH's nominations, forcing the HoH to nominate someone else (other than the Veto bearer) for eviction. Then, in the weekly live eviction, the houseguests vote to send someone out of the house for good. Along the way are Luxury competitions and Food contests (which, if the houseguests do not win, results in Slop for the week), all leading up to the show's finale, where a panel of sequestered jurors vote for a winner, who receives half a million dollars!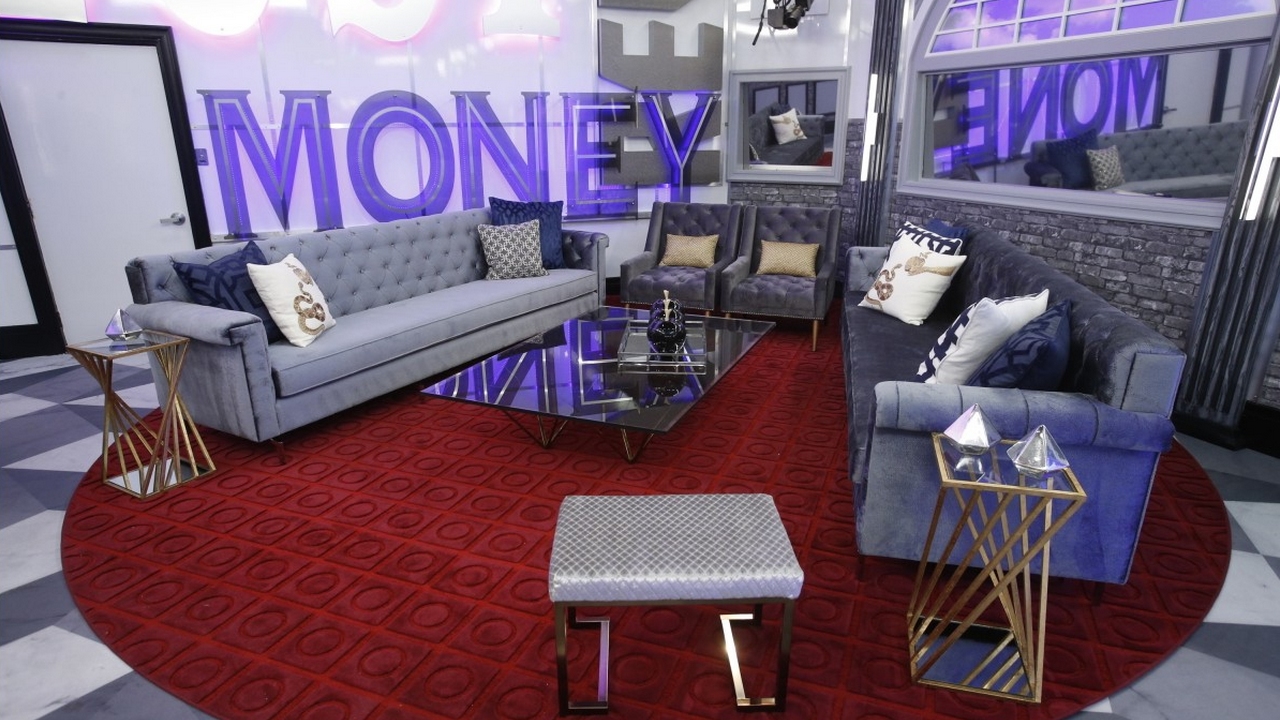 #1 - Week 1 Eviction/Week 2 HOH
Season 15 - Episode 4
It's the first live episode of the season and one of three Houseguests up for eviction will be sent packing.
53 votes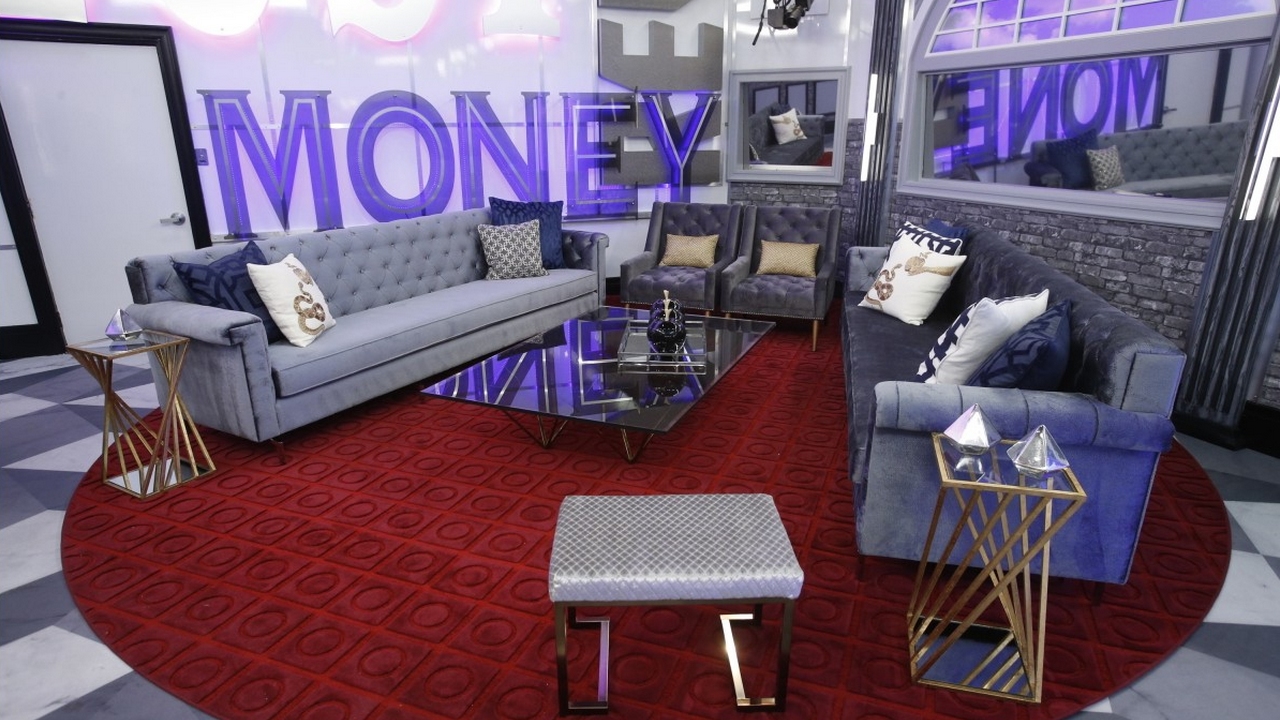 #2 - Nomination Ceremony #4
Season 12 - Episode 11
Season 12: Episode 11: Rachel and Kristen Battle it out as the Game Gets Real Andrew's parting revelation that Kristen and Hayden are in a secret showmance reverberates through the house. On the outside Kristen is acting shocked, but in Diary Room she admits the worst thing she ever could have imagined has come out, and it has come out hard. Hayden is just as shocked -- he was cruising along with his secret alliance the Brigade, plus he had Kristen wrapped around his finger. What does he do now? During the live show, Hayden and Kristen lay into Andrew, telling him that they wouldn't be that stupid. "Why would I lie?" Andrew asks, remaining calm as Hayden and Kristen keep up their charade. Fellow nominee Kathy is loving it, but not as much as Rachel, who realizes this is a great thing for her and her showmance Brendon. And what's even better for Rachel's showmance? Winning Head of Household! "Floaters," Rachel says, "You better grab a life vest—Kristen!" Rachel then reveals she heard Hayden and Kristen making out last night. Brendon piles on, telling Hayden and Kristen that they are busted. Kristen lashes back, with Hayden backing her up. The insults fly, with Rachel and Kristen calling each other out on their intelligence. From the sidelines Ragan notes that he is not a religious person, but he has been praying for this moment to happen since he entered the house. Britney is also in hog heaven. "The irony that they were in a boxing ring was not lost on me," Britney says. The attention diverts briefly to Kathy, who hugs Kristen and Hayden as things begin to die down. Rachel is not happy—that kind of behavior shows Kathy is with Kristen and not her. "She is clearly telling me what side she is on," Rachel says in diary room. Things finally cool off to a point where Brendon can congratulate Rachel. Rachel breaks down, telling Brendon she is so tired of the house coming after them. In the palm bedroom, Enzo, Matt and Lane can't believe they have once again failed to win the HoH competition, only to be clocked by "Brachel." Enzo wants Kristen out this week so they can get Hayden back into the game as a Brigade member. Hayden decides to make nice with Rachel and apologizes for saying things in the heat of the moment. Rachel isn't buying it, and points out during the HoH competition Hayden put her and Brendon against each other. This is all damage control for Hayden, who talks down his showmance. Hayden goes to Kristen, who has curled up in the Cabana room. Rachel comes in, and calmly apologizes for what she said in the heat of the moment. Not only does Kristen reject the apology, but she also reaffirms her belief that Rachel was attacking her and throwing around lies. Rachel can't believe Kristen took her olive branch and threw it in her face. Hayden is reeling—what is Kristen thinking? Putting on a Good Show Hayden regroups with the Brigade, and lets them know he is still 100 percent aligned with them. Kristen is great, he tells Enzo and Lane, but if she has to go, she has to go. The conversation is cut short for Rachel's HoH suite reveal. Kristen opts not to take part, but Enzo and Britney both put on a great show of being interested. "Who wants to see your HoH room?" Britney says in mock excitement in the Diary Room. "Nobody! We'd rather hang ourselves! But who is most excited? Me!" Rachel comes out of the Diary Room dressed as a sexy cop, and orders everyone into the living room. The monitor comes on, and the HouseGuests are shocked to see Will Ferrell and Mark Wahlberg on the screen! They announce the winner of this week's luxury competition will get a special screening of their new buddy cop comedy, The Other Guys, which premieres August 6. The HouseGuests quickly break into teams of three and head outside, where the backyard has been turned into a huge urban street scene complete with crime scene tape and police cars, which sheriff Kathy notes is "her world." The first team—Lane, Matt and Britney—strap themselves into a huge plastic cop car and rush their way through the obstacle course, with Lane leading the way and Britney fighting to keep up. The second team, Kathy, Kristen and Ragan, struggle more, with Ragan noting that having Kathy on your team is nothing but dead weight! The third team, Enzo, Brendon and Hayden, plow through the course and dominate the luxury competition. Rachel announces that she will join the winning team for the screening of "The Other Guys." But the game quickly comes back into play, with Britney working Rachel as they share a bath together and Kathy making her way up to the HoH to make her case for why she should not be nominated this week. "What happens between you and Kristen," Kathy says, "That's something you need to settle." She notes she is not a threat and could be a reliable vote for Brendon or Rachel in the jury house. Hayden tries to get Kristen to go talk to the HoH, but Kristen resists. Kristen finally relents and makes her way up to the HoH suite, where she and Rachel once again get into it. Things stay mostly in control, with Kristen saying she never wanted to go after Brendon or Rachel. Brendon comes up and checks in with Rachel, who is now confused about who to nominate. Brendon can't believe Rachel is such a sucker for Kristen's emotional game. And the Nominees are… It's time for Rachel to make her nominations. Kathy is nervous about where she stands with the HoH, but when all the keys are pulled, Hayden and Kristen find themselves on the chopping block. "You're gunning for me and Brendon, so bring it on," Rachel warns. "Be careful what you wish for," Kristen says in Diary Room. Lane notes Hayden better not mess this up, while Brendon wonders why Rachel can't play nice. So who will win the Power of Veto, and will they save Hayden or Kristen from eviction. Find out Tuesday, August 3 at 8pm ET/PT on BIG BROTHER on CBS!
15 votes
Watch on Amazon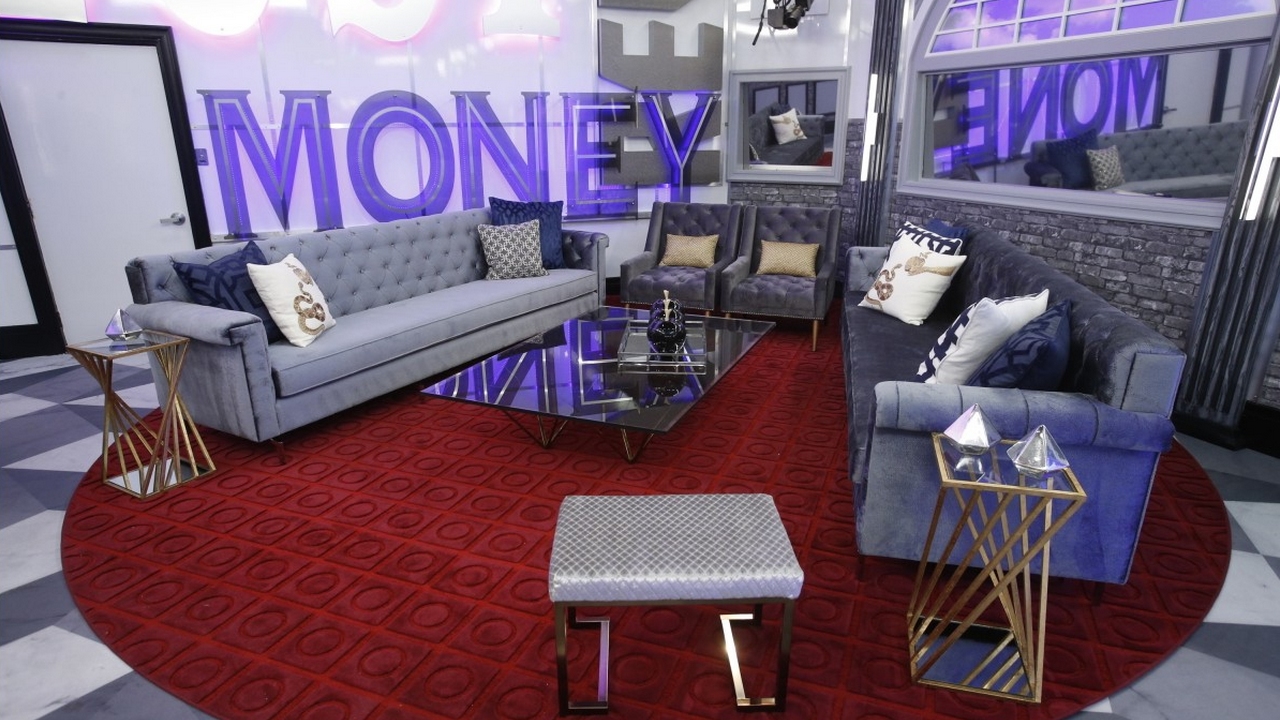 #3 - Week 4 Eviction/Week 5 HOH
Season 15 - Episode 13
Three girls are nominated for eviction and the claws are coming out on tonight's live episode.
42 votes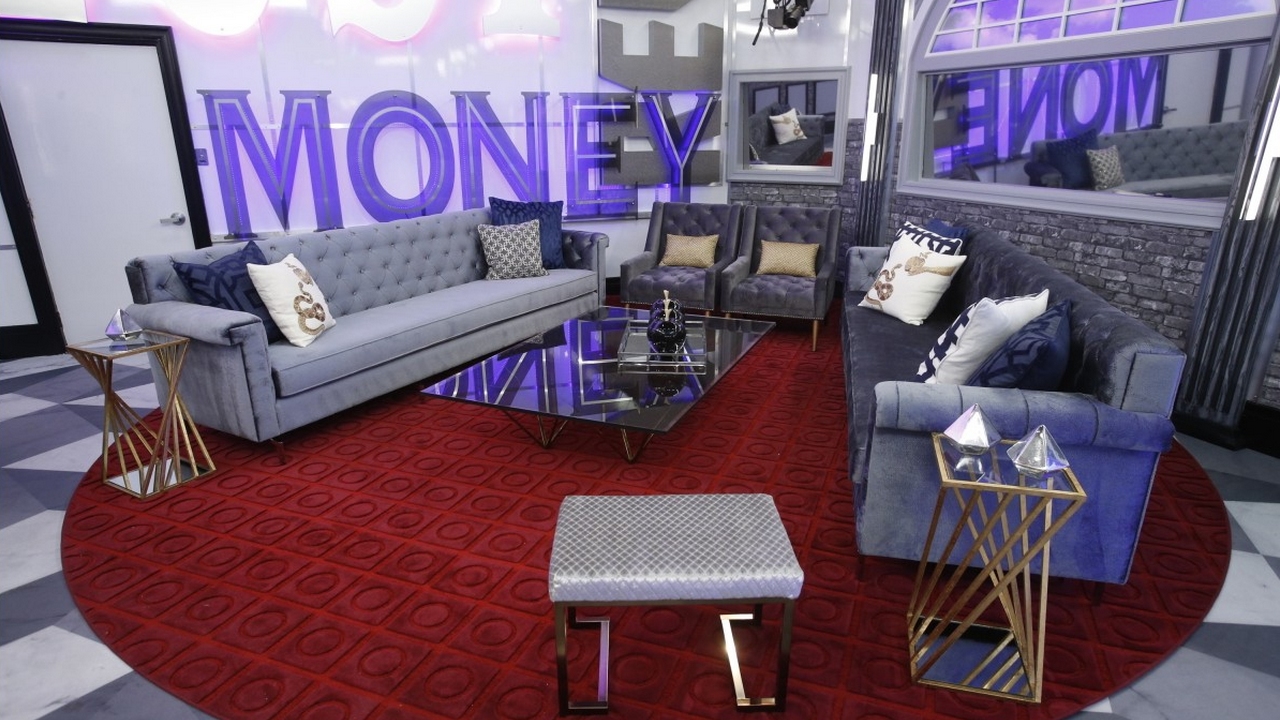 #4 - Week 3 Nominations
Season 15 - Episode 8
The new HOH chooses two people for eviction and the house is divided between two big alliances.
51 votes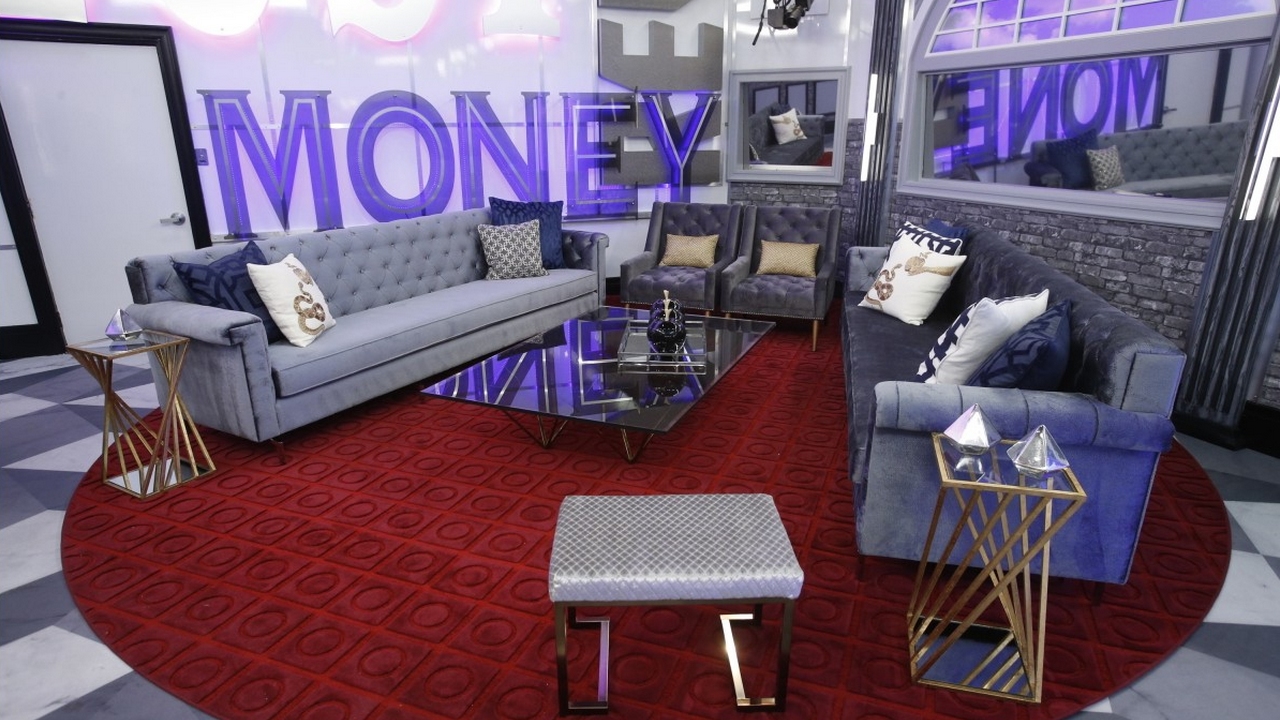 #5 - Week 1 POV
Season 15 - Episode 3
Tensions rise in the Big Brother house as McCrae faces the backlash of the two houseguests he nominated for eviction and America chooses the first Big Brother MVP who also nominates a houseguest. Also, the houseguests compete for the power of veto which could change everything. Marcela Valladolid from the CBS show "The American Baking Competition" guest-stars.
57 votes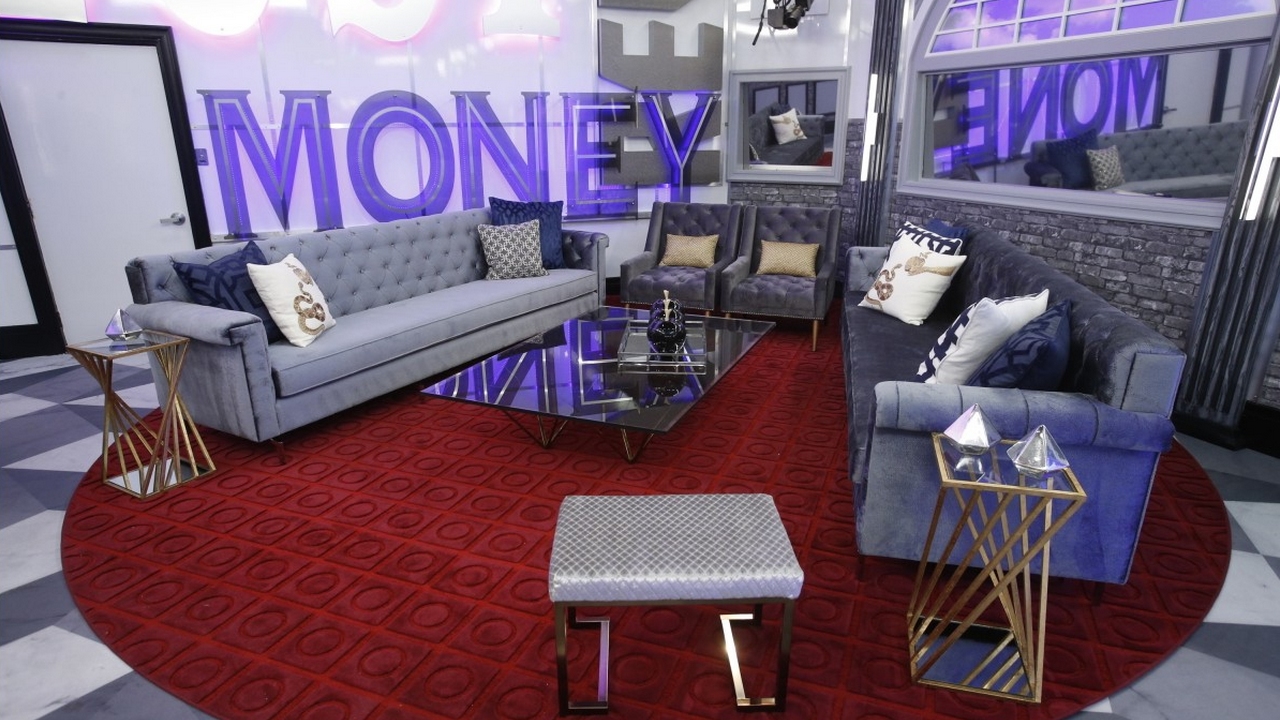 #6 - Week 2 Nominations
Season 15 - Episode 5
The results of the HOH are in. The new HOH chooses two people for eviction and new alliances are made.
56 votes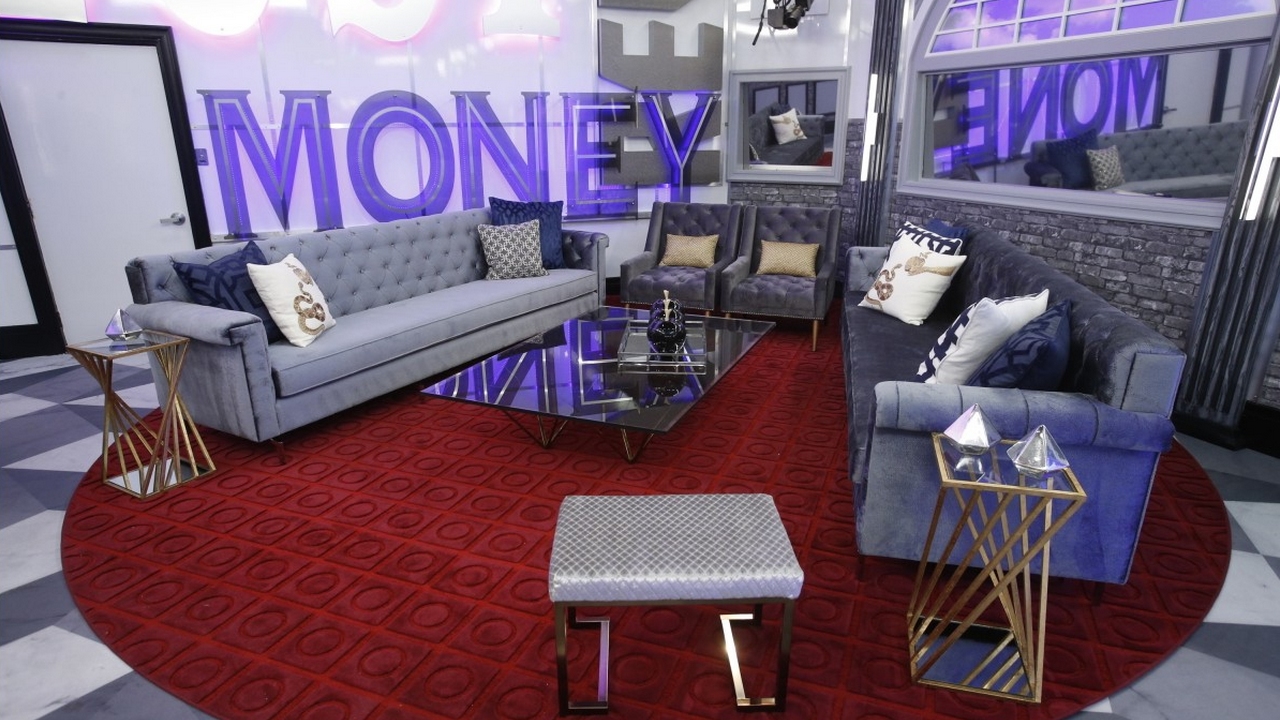 #7 - Eviction #9
Season 16 - Episode 26
Either Cody or Zach will be evicted, and the jurors battle to return to the Big Brother game!
64 votes
Watch on Amazon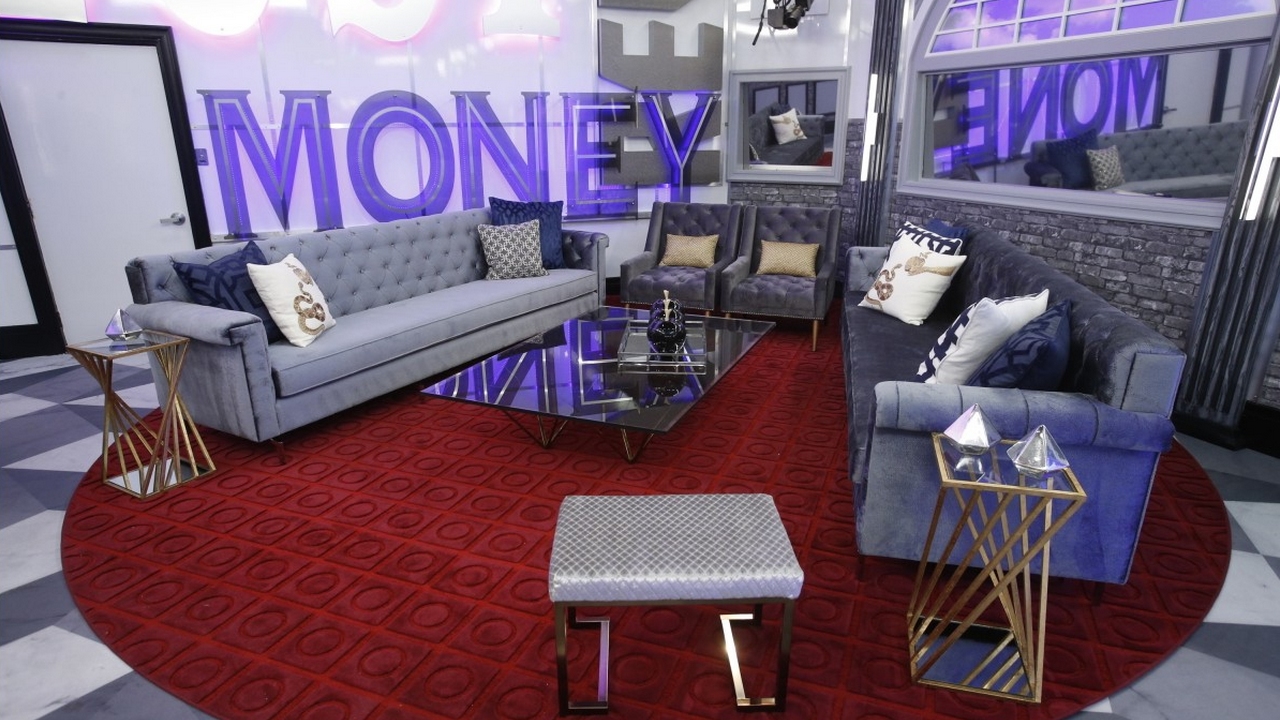 #8 - Battle of the Block #8, Nominations #9
Season 16 - Episode 24
Tonight Derrick and Frankie each nominate 2 people for eviction and the detonators are forced to resort to drastic measures. Plus, it's a fight for survival in the final Battle of the Block competition of the Summer.
70 votes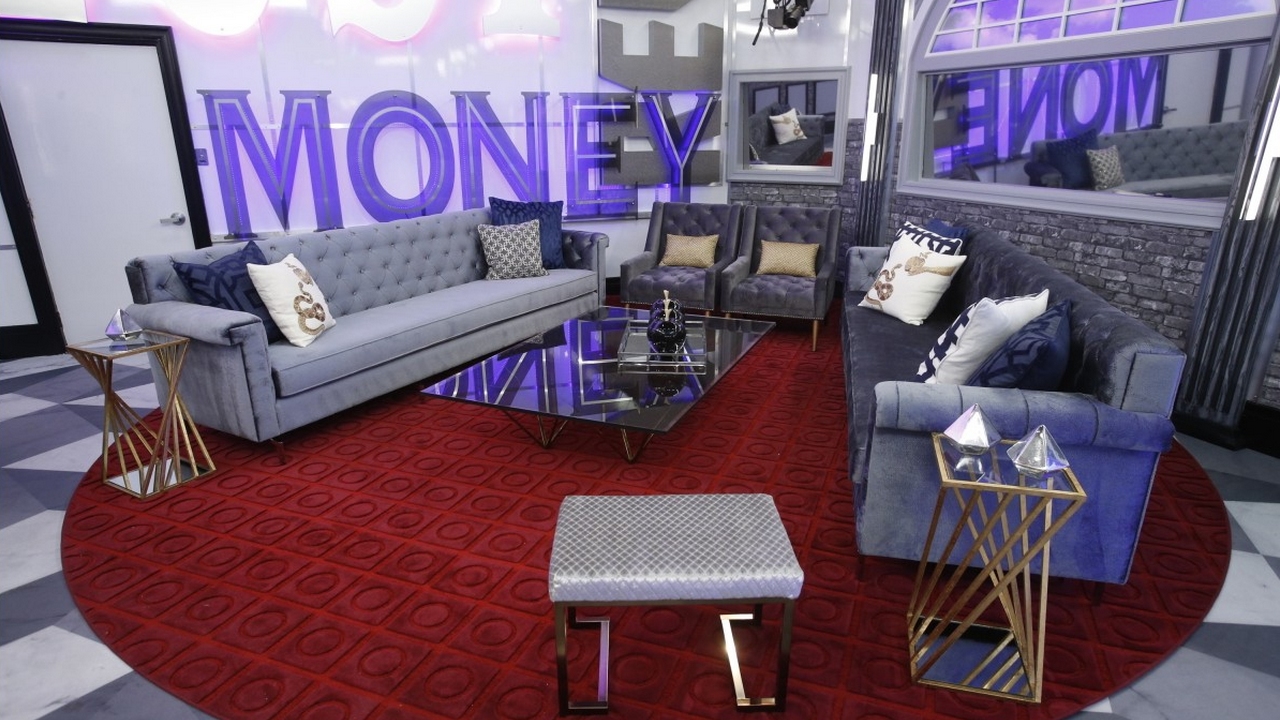 #9 - Eviction #2, Head of Household #3
Season 16 - Episode 8
Watch the repercussions of the Veto meeting. Plus, who will be evicted tonight?
72 votes
Watch on Amazon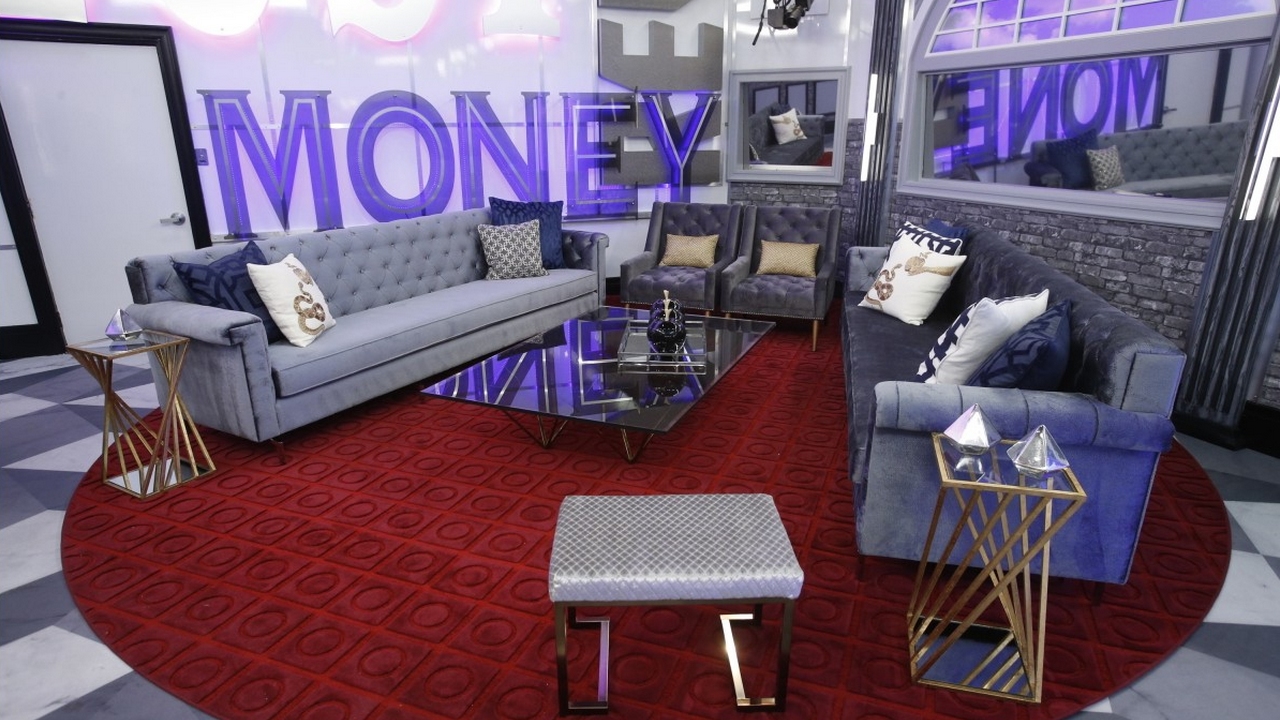 #10 - Week 1 Nominations
Season 15 - Episode 2
After McCrae won the first Head of Household competition of the season, he must nominate two of his fellow HouseGuests for eviction. The third nominee for eviction will be made prior to the Power of Veto competition. The first "Have or Have Not" competition of the season also takes place.
60 votes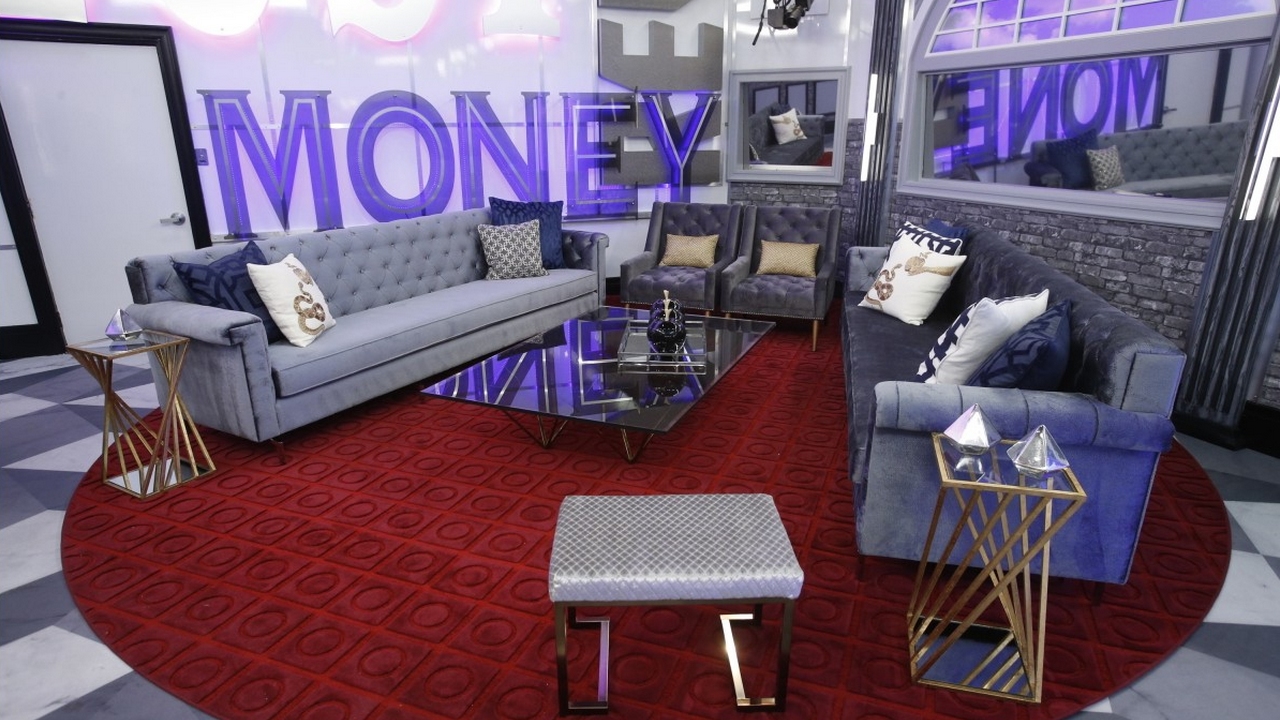 #11 - Week 2 POV
Season 15 - Episode 6
The second MVP of the season is named as the Power of Veto is once again up for grabs. Plus a Big Brother favorite returns with surprising news for the Houseguests.
52 votes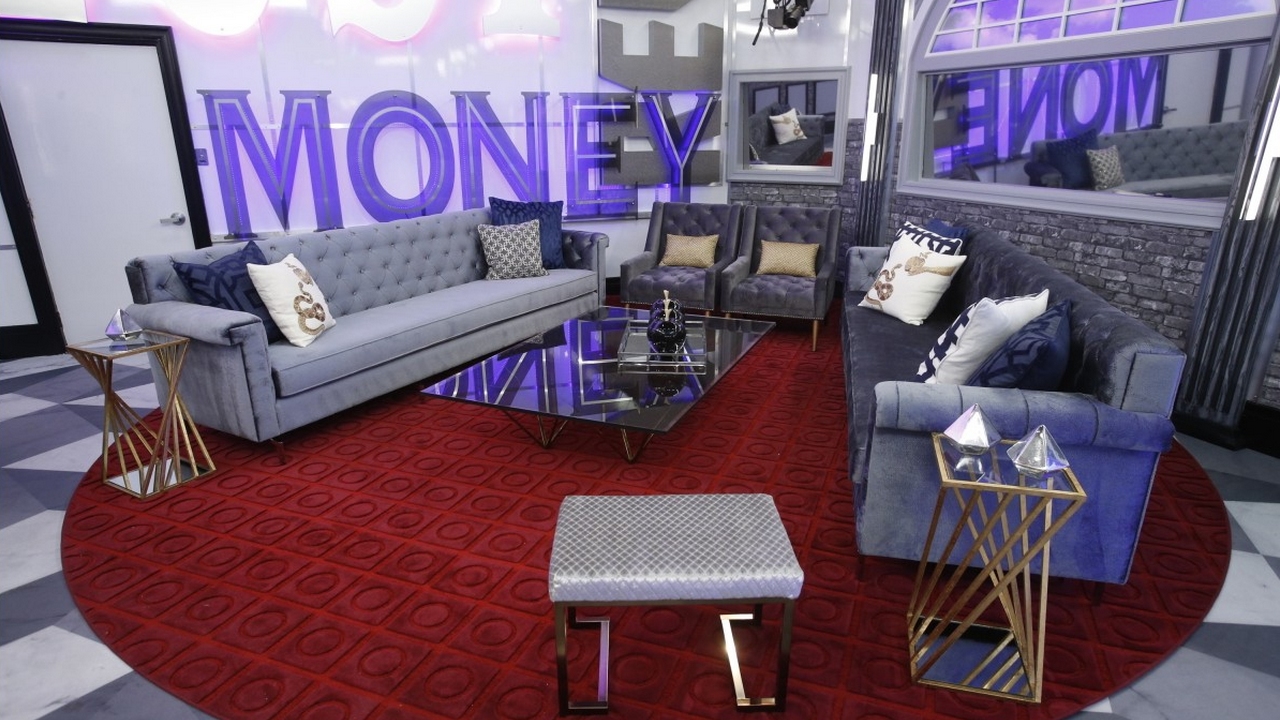 #12 - Battle of the Block #3, Nominations #3
Season 16 - Episode 9
Nicole and Derrick decide which pairs of houseguests must compete in the Battle of the Block, and the nominees fight to avoid eviction.
76 votes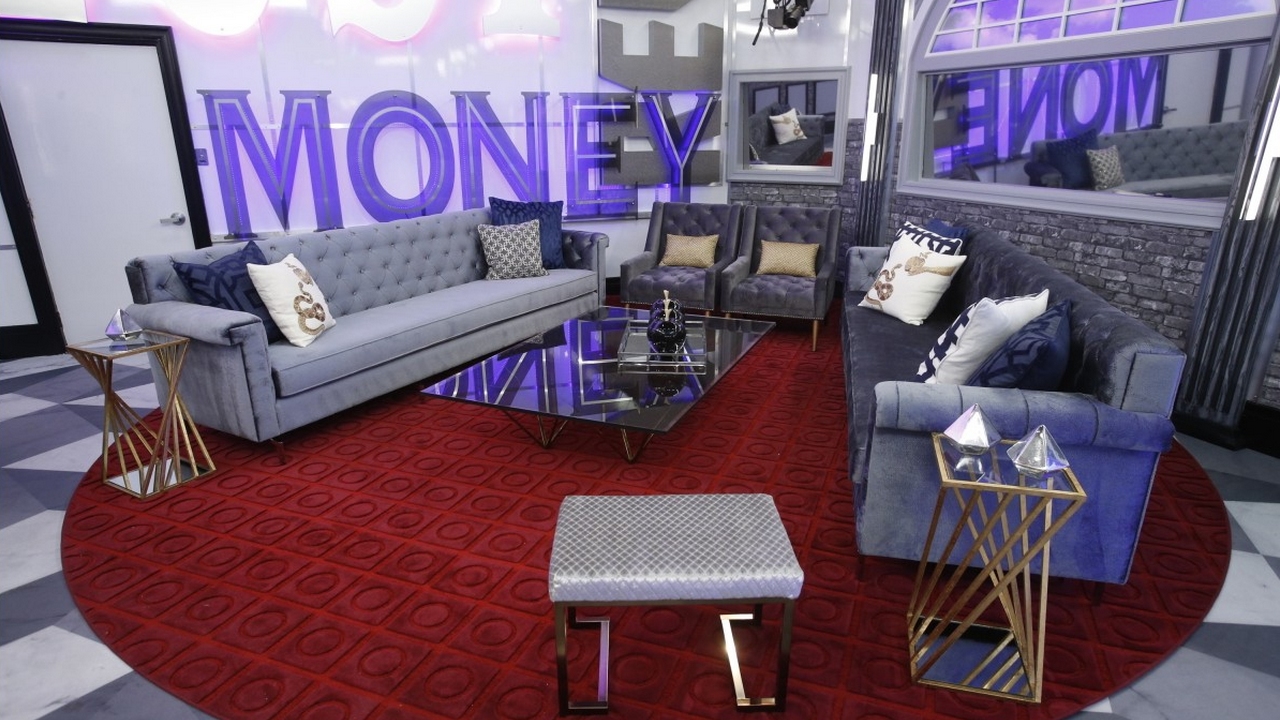 #13 - Week 6 Nominations
Season 15 - Episode 17
With another Houseguest out the door, a battle for HoH resumes with a surprising winner, all leading to a dramatic nominations ceremony.
42 votes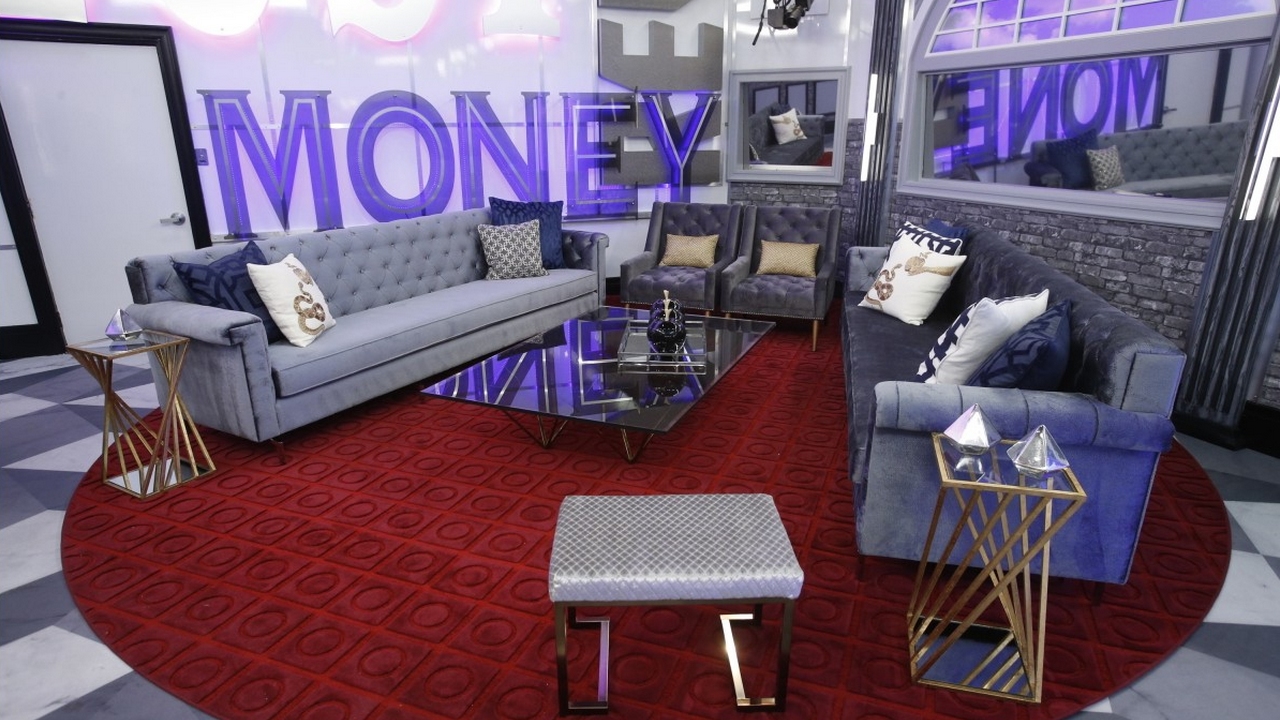 #14 - Live Eviction #3; HoH Comp #4
Season 12 - Episode 10
Season 12: Episode 10: Emotions Flare after an Explosive Speech as Another Houseguest is Evicted The aftermath from the Veto ceremony is full of confusion and anger. Elimination nominee Andrew's announcement that he was coming after his supposed allies Rachel and Brendon mystifies Britney, who thinks Rachel's genuine reaction was totally fabricated for the rest of the HouseGuests' benefit. Rachel is angry, and wonders why Andrew is jumping on the "get Rachel and Brendon bandwagon." Andrew's fellow nominee Kathy sees the speech as an opportunity for her to stay in the house and vows to "fight like there is no tomorrow." Andrew initially thinks he has made a good move—now that he has expressed animus towards the house "supercouple," maybe everyone else will vote for him to stay for the week. Head of Household Matt takes Andrew aside and breaks the bad news to him. If the vote had been held the day before, Matt tells him, then Andrew would have been a safe bet to stay. But after Andrew's speech, he is now the week's target, because everyone saw it was a naked ploy and nothing else. Andrew is stunned! He quickly realizes the secret plan he and Brendon hatched is blowing up in their faces. Meanwhile, Brendon has his own issues. Rachel is furious about Andrew's comments, and is even more furious at Brendon for pulling a stunt like this without consulting her. "Who is he in a relationship with," Rachel fumes in the diary room, "Andrew or me?" Outside Brendon tries to make amends but Rachel is in no mood to forgive. Even when Brendon tells her he loves her, the perennially affectionate Rachel refuses to give her man a kiss! "You better know what you're doing," Rachel warns Brendon, who gets the message that this action has major consequences not only in the game but also in his relationship. Working Votes Kathy is taking the ball Andrew inadvertently threw her and is running with it. She tells Ragan that as a cancer survivor with an uncertain future, winning means a lot in her struggle to help her son. Kathy also makes inroads with Kristen, which Andrew notices. Already an outsider in the house, Andrew admits he is not getting the emotional support Kathy is enjoying. Kristen is blindsided by an angry Andrew who warns her not to play him like a fiddle and to be careful. Kristen is stunned, and tells Andrew she doesn't appreciate his comments. In the rust bedroom, the conflict continues as Kristen tells Andrew he was out of line. As the conversation gets more and more heated, the other HouseGuests hear the commotion. "You are digging your own grave, be careful," Andrew yells as he storms off. "You be careful, too!" Kristen shoots back. Hayden, Enzo and Matt can't believe what just happened. Matt then offers up a suggestion—if Andrew is such damaged goods, maybe it is better to keep him. At first Enzo is skeptical, but he admits having someone like Andrew in the house keeps people from putting up members of their secret alliance the Brigade. What a way to go! Host Julie Chen gets the HouseGuests excited when she announces no one is on slop this week. But this is hardly the only surprise—during his final plea, Andrew totally outs Hayden and Kristen's secret relationship, and even goes so far as to tell the other HouseGuests what Kristen really thinks of them! Kristen starts yelling back at Andrew, which forces Julie to tell Kristen to pipe down! Andrew's plea doesn't get him any votes (it's unanimous to keep Kathy), but on his way out it is clear Andrew's revelation has made some major waves in the house. "Wow, that was the best last plea speech I've even seen," Julie tells Andrew outside the house. Andrew says he thought his big announcement was the best way for the HouseGuests to make their own decisions about Kristen, and reaffirms his belief that Hayden is a good guy that is being swayed by a dishonest person. He does admit he made a mistake by pretending to go after Brendon and Rachel in his Veto ceremony speech, but it is clear Andrew has made his mark on the house this week. Julie then announces this week's Head of Household competition is a head-to-head battle between pairs of HouseGuests. The HouseGuest who correctly guesses a question about various competitions eliminates their direct opponent, and then picks the next two HouseGuests to do battle. After a series of knock-down-drag-outs (where Hayden and Kristen target Rachel and Brendon), Rachel emerges the winner, becoming the first multiple HoH of the season. The win does not calm down Rachel, however. After hugging Brendon she immediately gets into it with Kristen. But all the action is not just in the back yard. Julie has one more surprise for America—viewers now have a chance to vote for a new secret Saboteur, who will be given a two-week reign of chaos. So who will Rachel nominate for eviction? Find out Sunday, August 1 at 8pn ET/PT on BIG BROTHER on CBS!
14 votes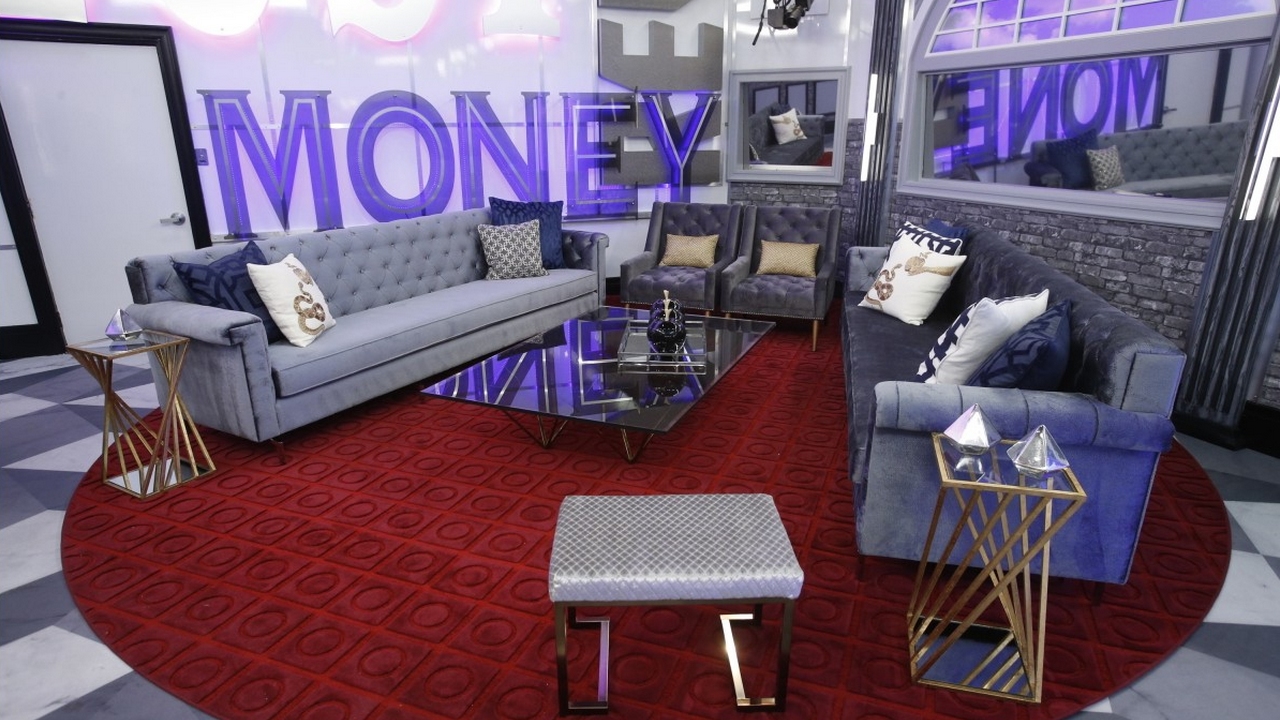 #15 - Veto #5
Season 17 - Episode 16
Will the Veto save either Clay or Becky and will Vanessa go through with the plan to take out Austin?
74 votes
Watch on Amazon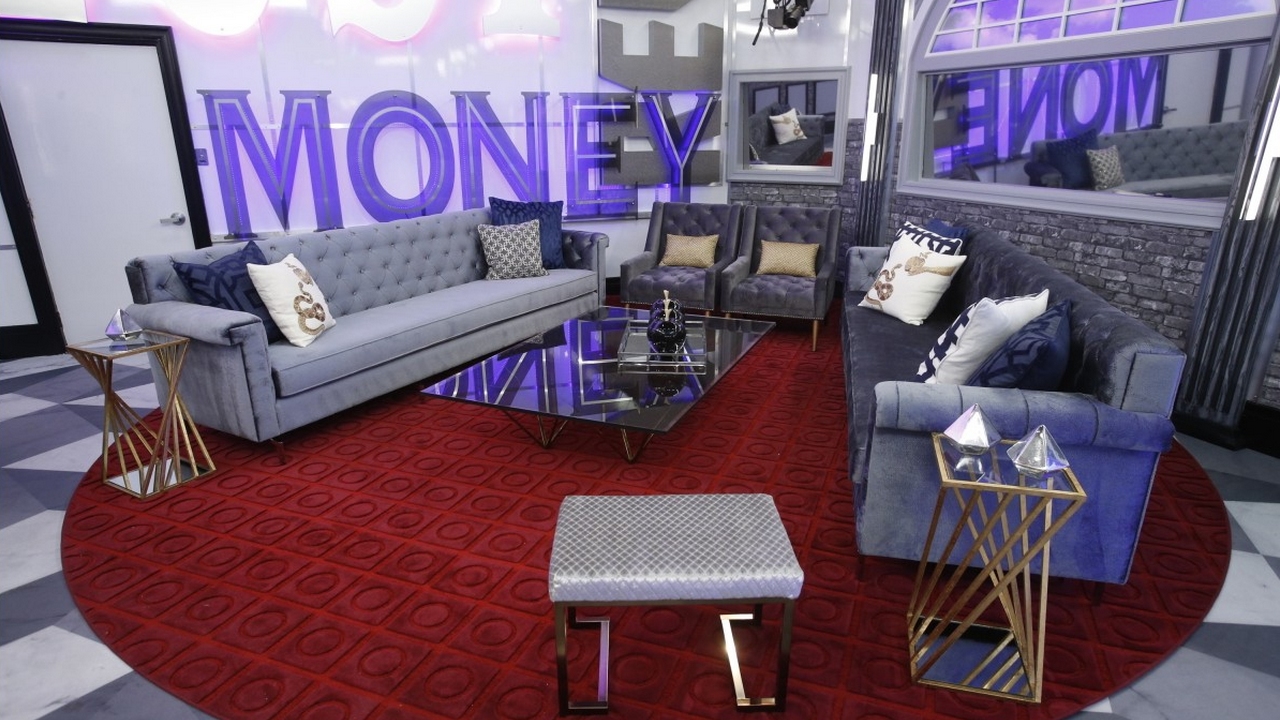 #16 - Head of Household 13, Nominations 13
Season 18 - Episode 38
With only five remaining, a slippery battle for HoH concludes. Who will slide into power and who will be nominated for eviction? Plus, will the Final Four remain loyal to each other or will the season of back-stabs and betrayal continue?
304 votes
Watch on Amazon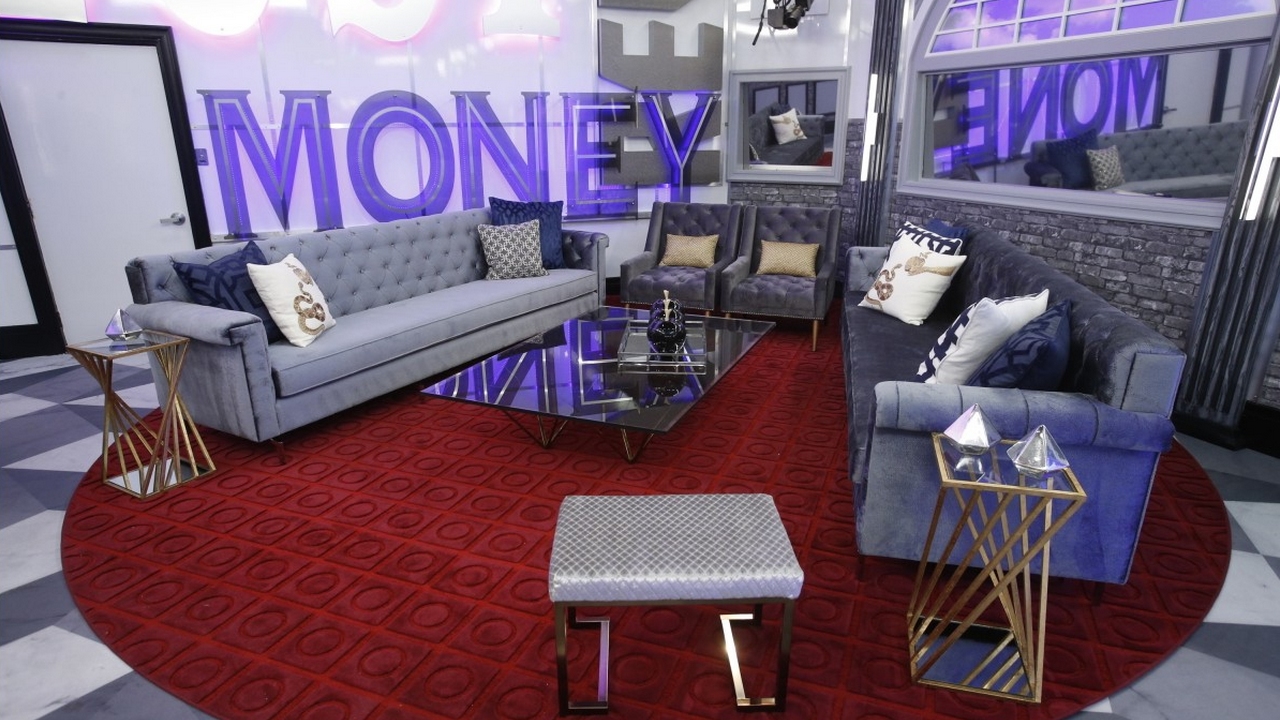 #17 - Power of Veto #9
Season 16 - Episode 25
Will a Detonator become a new target? Plus, Zingbot is back and he brought Kathy Griffin to dish out the zing.
66 votes
Watch on Amazon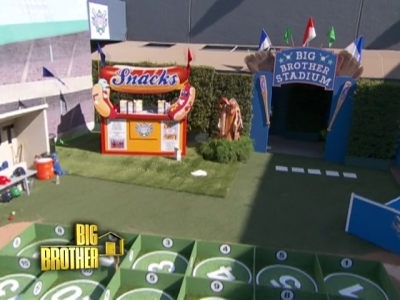 #18 - Power of Veto Competition #4; Veto Ceremony #4
Season 14 - Episode 12
Now that Frank and Wil have been nominated for eviction by Head of Household, Danielle, the nominees, the Head of Household and three other HouseGuests vie for the power of veto. Following the PoV competition, the veto ceremony is held.
33 votes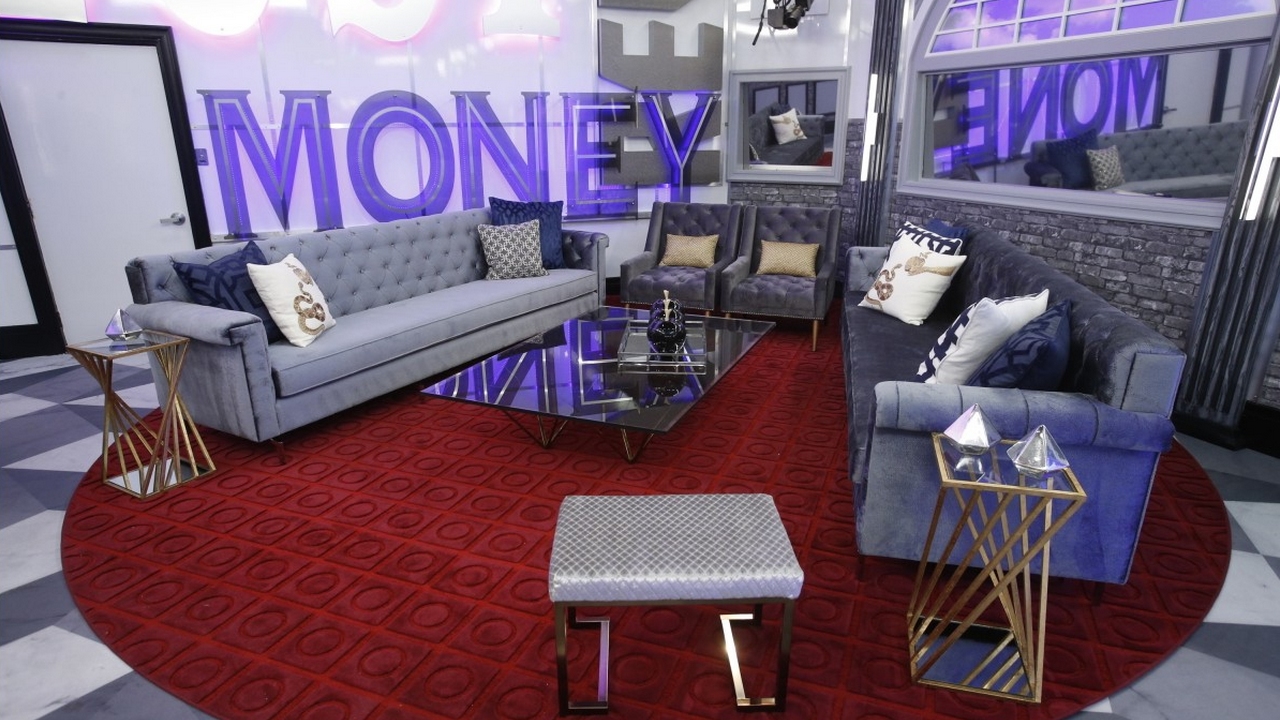 #19 - Week 5 POV
Season 15 - Episode 15
The Houseguests still have no idea that America is the MVP, and your nominee shocks the house! Also, it's a battle back in time for the veto.
44 votes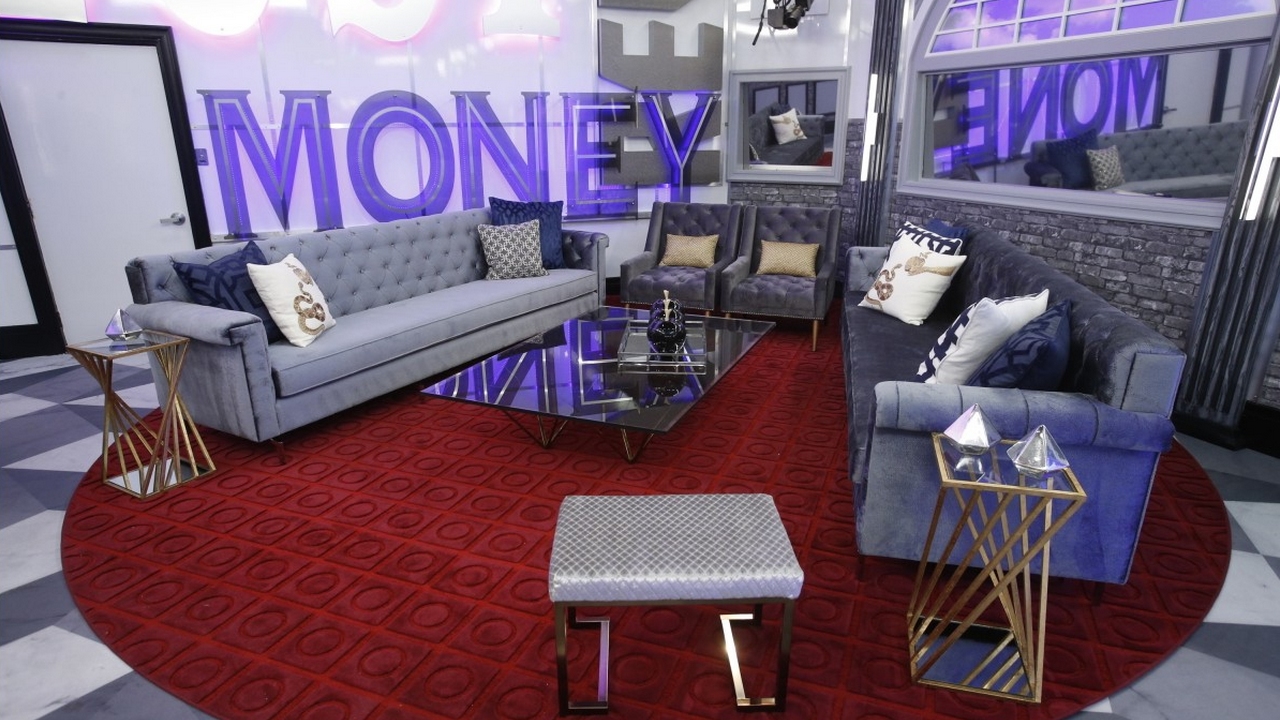 #20 - Power of Veto #1
Season 16 - Episode 4
Devin becomes suspicious of Donny and convinces the Bomb Squad to go after the groundskeeper. Meanwhile, it's the first Power of Veto competition of the summer. Will it be used to save those on chopping block?
75 votes
Watch on Amazon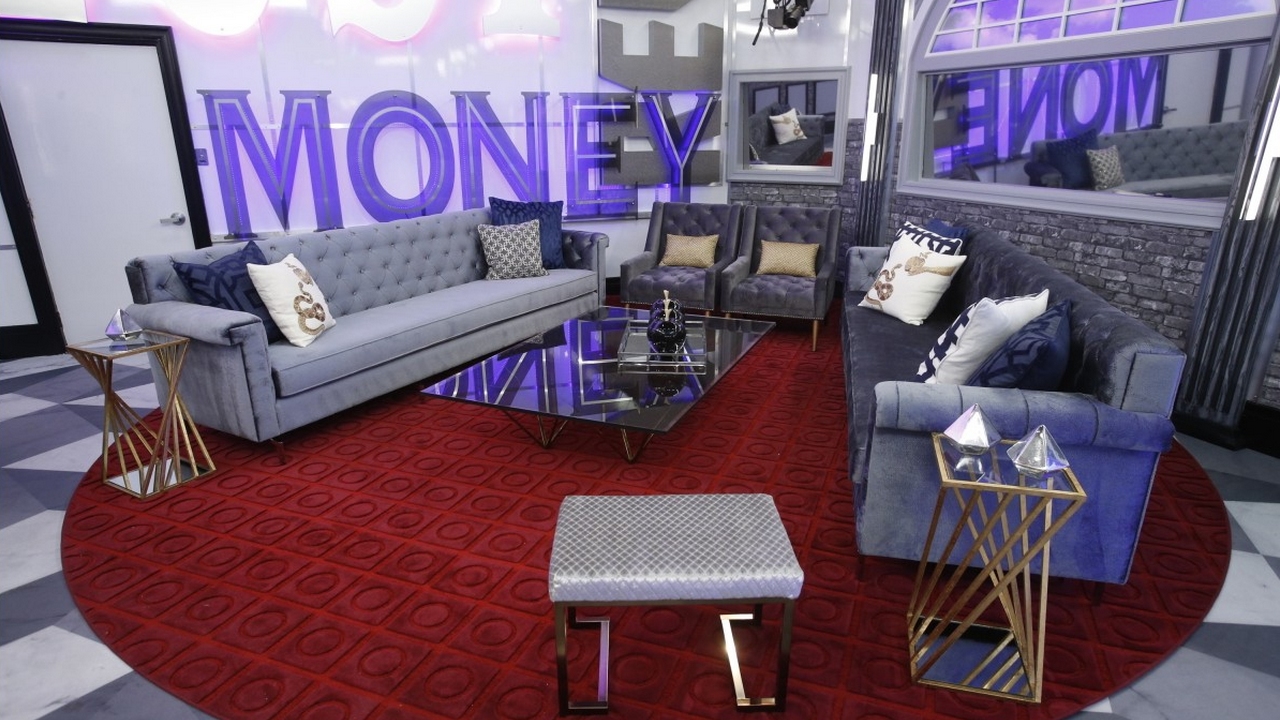 #21 - Live Eviction 14
Season 18 - Episode 40
It's the final and most important veto of the summer. Who will secure their safety and who will be evicted. Plus, emotions explode at the jury house.
288 votes
Watch on Amazon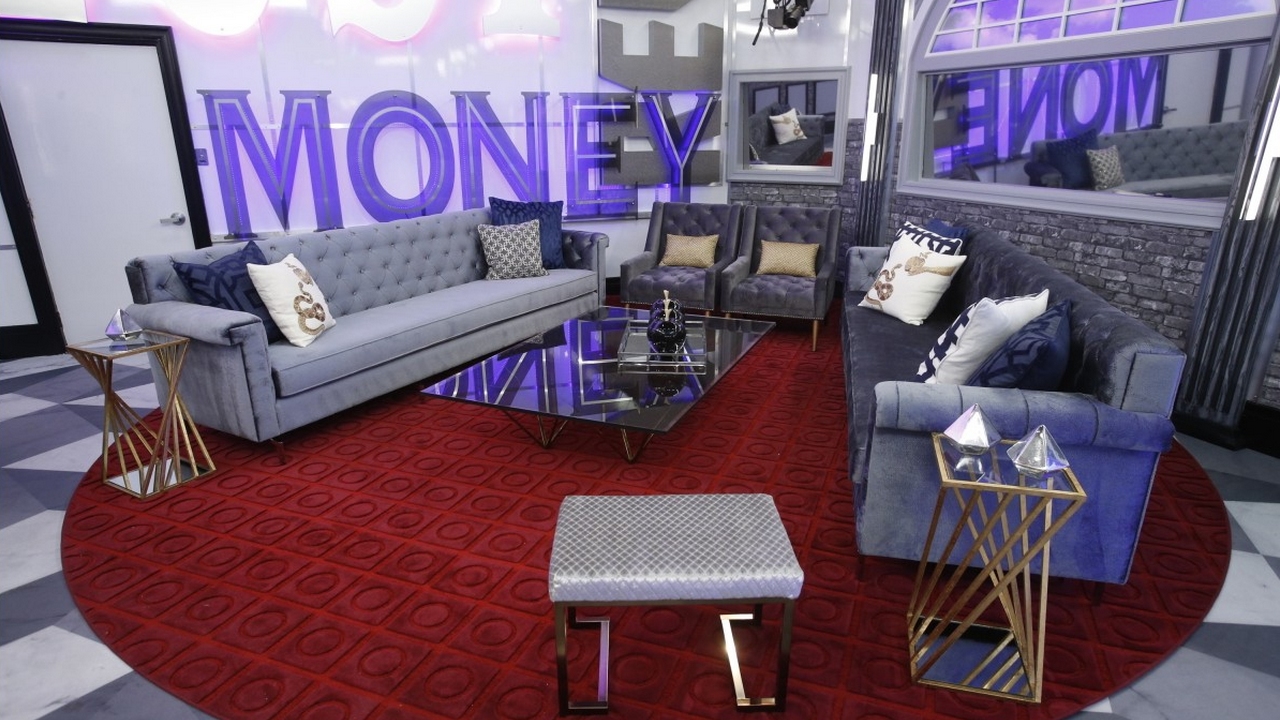 #22 - Fast Forward, Eviction 13
Season 18 - Episode 39
Tonight, will a super-powered Veto save Paul or Victor? Plus who will be evicted and who will become the new HoH? Also, Season 16 winner Derrick weighs in on the Final Five.
290 votes
Watch on Amazon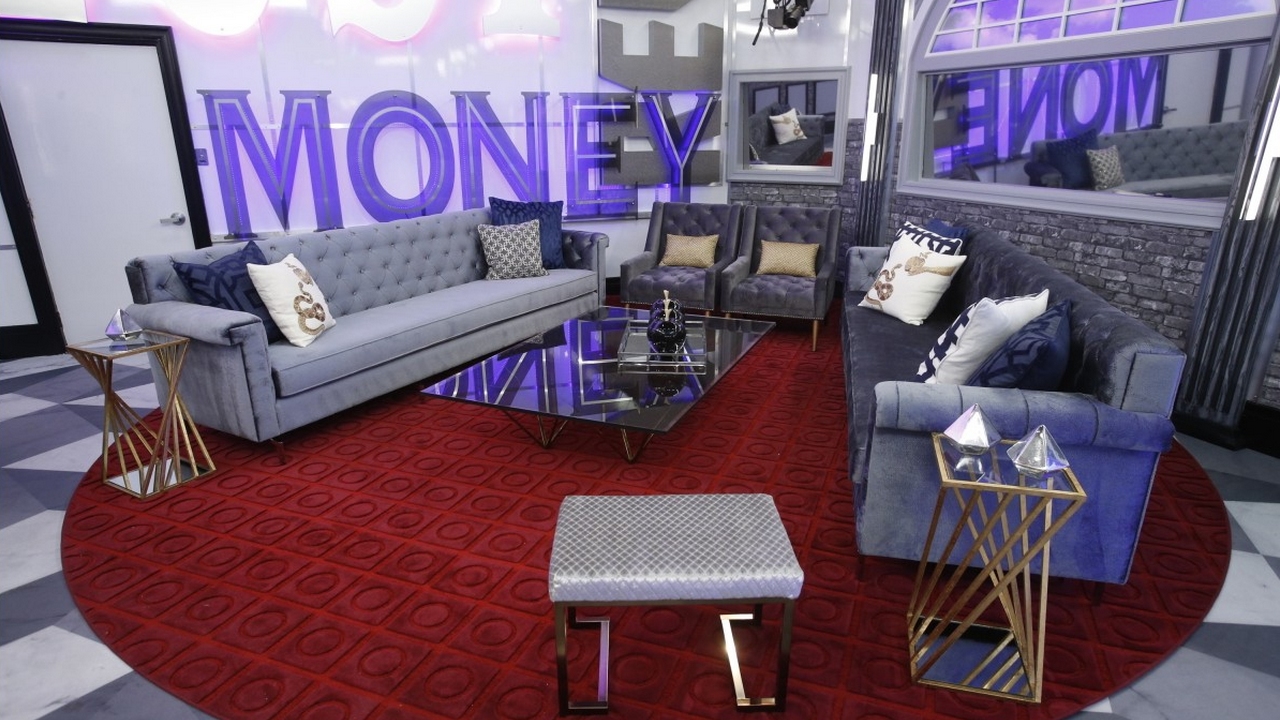 #23 - Battle Back
Season 18 - Episode 15
Four head-to-head battles lead to one previously evicted houseguest returning to the game.
303 votes
Watch on Amazon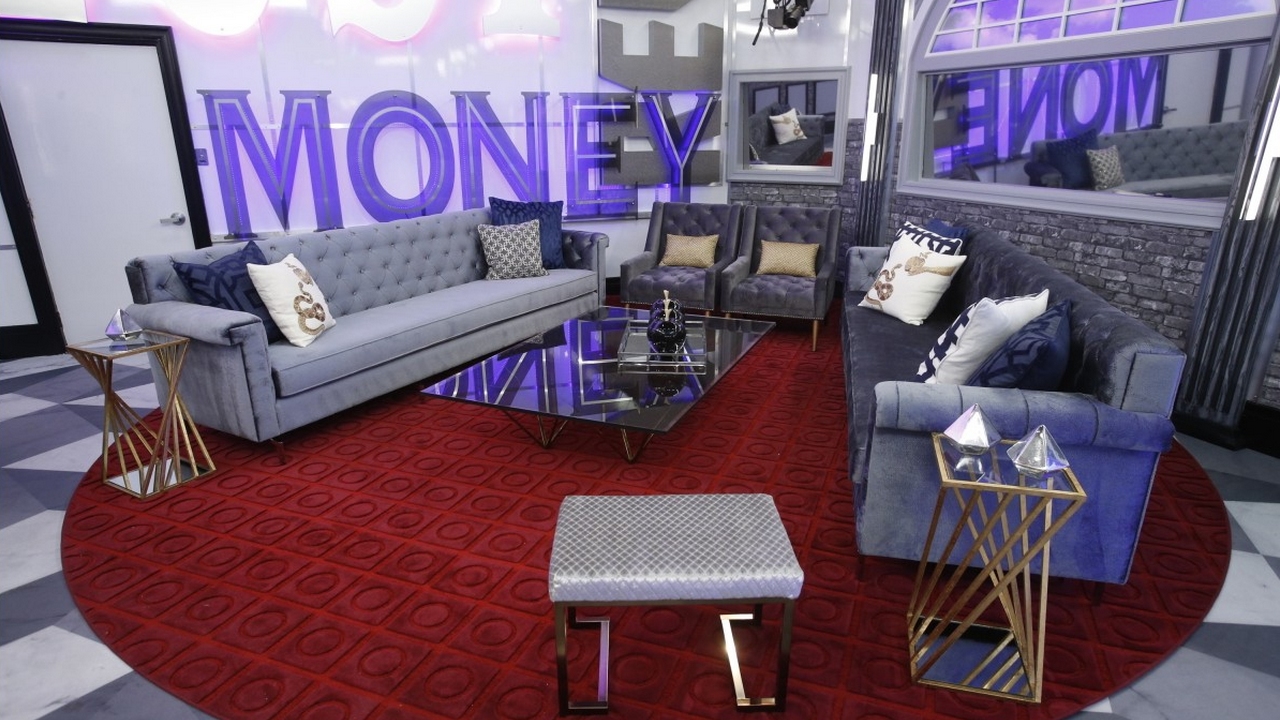 #24 - Live Eviction 10, Head of Household 11, Jury Battle Back
Season 18 - Episode 31
Tonight, either Victor or Corey will be evicted and join the other jurors in an epic battle to return to the game.
287 votes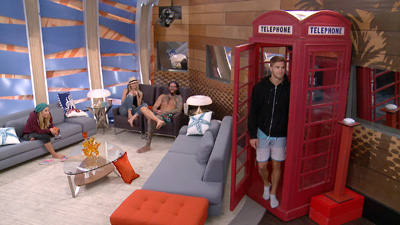 #25 - Live Eviction #2; Head of Household #3
Season 17 - Episode 8
Who will get the seventh phone call and win the power of the last laugh and how will it shake up the live eviction? Plus, a new surprise guest will help twist up the game.
72 votes
Watch on Amazon