The Best Episodes of Ben and Holly's Little Kingdom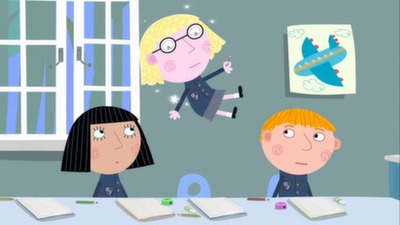 #1 - Lucy's School 8.29
Season 2 - Episode 9
Holly and Ben spend a day at Lucy's school, but they must avoid being spotted by the teacher, Miss Cookie. Will they make it to the end of the lesson?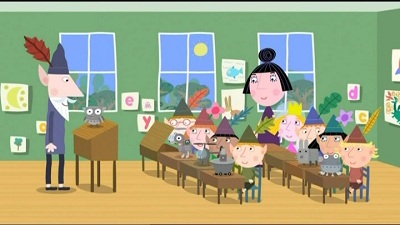 #2 - Elf School 8.20
Season 1 - Episode 18
The Wise Old Elf tells Holly and Ben that no magic should be used at school. Holly finds it difficult to get by until Nanny uses magic to help her.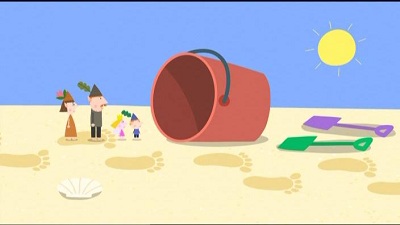 #3 - A Trip To The Seaside 8.07
Season 1 - Episode 22
Preschool animation based on the adventures of Holly and Ben, a young fairy princess still in training and a toy-making elf respectively. Holly joins Ben and his family on a trip to the seaside. Holly must use magic to rescue herself and Ben when the tide comes in and they are stuck in their castle.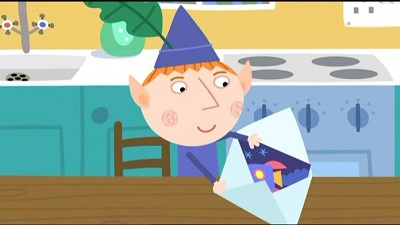 #4 - Ben's Birthday Card 8.07
Season 1 - Episode 23
Holly forgets Ben's birthday, and rushes home to make him a birthday card. But Nanny has stopped all magic, so Holly has to make the card herself.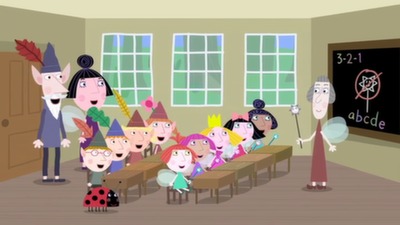 #5 - Mrs Fig's Magic School 8.00
Season 2 - Episode 2
Holly goes to school for the first time, to learn something other than how to make magic jelly. Ben comes along, despite protests from the Wise Old Elf. Everybody learns a lesson.
#6 - Daisy and Poppy's Playgroup 7.95
Season 2 - Episode 3
After the disappearance of Mrs Fotheringill, the twins have had no playgroup to attend. With no willing substitute available, Queen Thistle becomes their new teacher.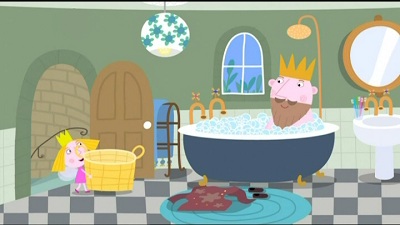 #7 - King Thistle's New Clothes 7.94
Season 1 - Episode 17
The king comes to visit. When Nanny accidentally shrinks all of the king's clothes, she magics some more from vegetables in the kitchen.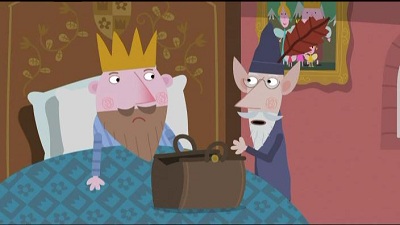 #8 - King Thistle Is Not Well 7.92
Season 1 - Episode 10
King Thistle gets a cold, so Holly and the gang work together to collect the ingredients for a magic potion to make him better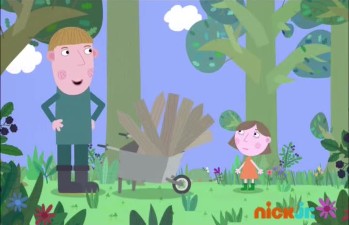 #9 - Giants in the Meadow 7.91
Season 2 - Episode 1
Lucy's dad is digging up the meadow and the Little Kingdom is in danger. How can they stop him without being discovered?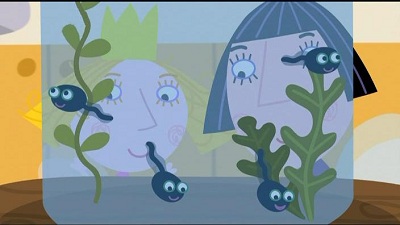 #10 - Tadpoles 7.87
Season 1 - Episode 32
Holly takes frogspawn home to look after, but is shocked the following morning to discover it has turned into tadpoles.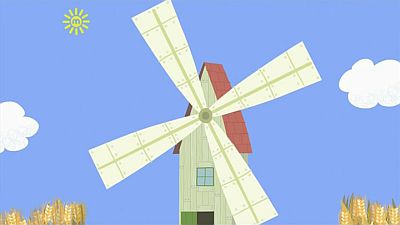 #11 - The Elf Windmill 7.85
Season 1 - Episode 28
Mr Elf demonstrates why it takes so long to make flour, but Nanny Plum refuses to wait, and uses magic to speed up the elf windmill.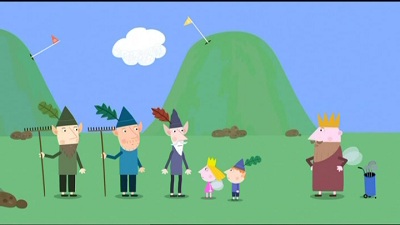 #12 - The Royal Golf Course 7.81
Season 1 - Episode 19
A mole disturbs King Thistle's golf course, so he hires a gnome to drive it away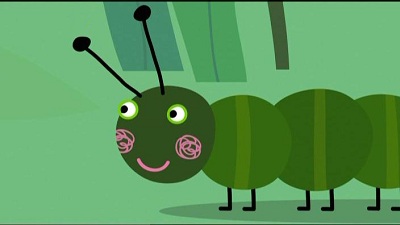 #13 - Betty Caterpillar 7.78
Season 1 - Episode 25
Ben and Holly make a new caterpillar friend, but she is sad that she cannot fly. King Thistle says that feeding Betty will do the trick, and before long she turns from chubby caterpillar to beautiful butterfly!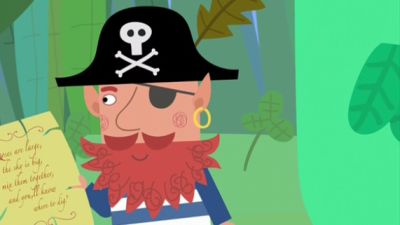 #14 - Redbeard the Elf Pirate 7.75
Season 1 - Episode 31
Barnaby elf's uncle Redbeard has lost all his treasure, prompting Holly and Ben to follow the clues in an effort to track it down.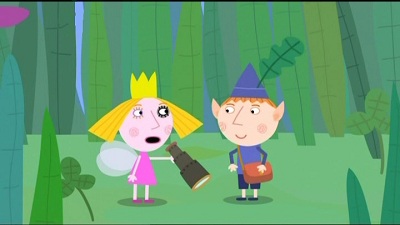 #15 - Elf Joke Day 7.72
Season 1 - Episode 16
Holly and Ben help the Wise Old Elf play a trick on Nanny Plum. She doesn't see the funny side, so decides to turn him into a giant snail!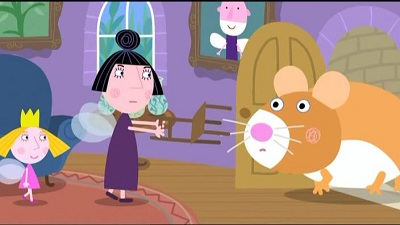 #16 - Daisy and Poppy's Pet 7.71
Season 1 - Episode 43
Nanny Plum conjures up a hamster for the twins, but the naughty new pet causes chaos in the castle.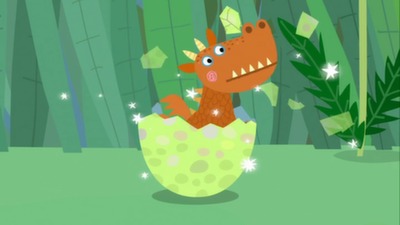 #17 - Baby Dragon 7.62
Season 2 - Episode 10
The children adopt a new pet - a dragon named Dave. They didn't know that he was going to grow and grow though... Wherever can they keep him?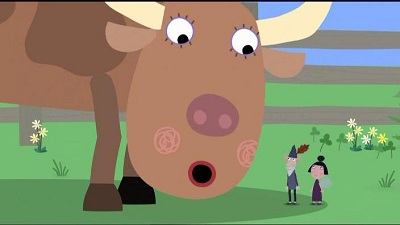 #18 - Cows 7.60
Season 1 - Episode 33
The children visit a big farm to find out where milk comes from.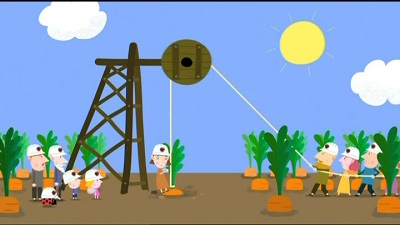 #19 - The Elf Farm 7.55
Season 1 - Episode 4
Holly goes to the elf farm with Ben and Mr Elf to collect an egg for the king's breakfast. While they are there, however, a huge chicken escapes and runs amok throughout Little Kingdom!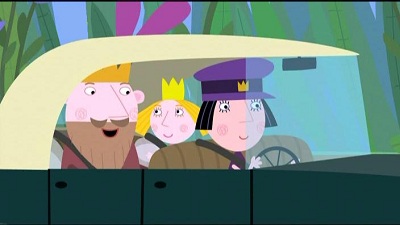 #20 - The King's Busy Day 7.55
Season 1 - Episode 8
King Thistle struggles to cope during a busy day, in which he has to launch a boat, judge a fruit competition and make a speech at a dance festival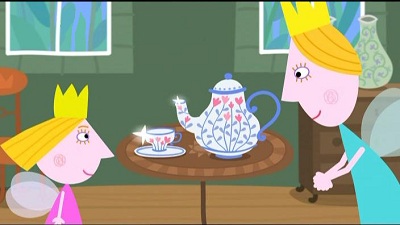 #21 - Queen Thistle's Teapot 7.52
Season 1 - Episode 6
Holly breaks her mother's new teapot, and Ben tries to help her repair it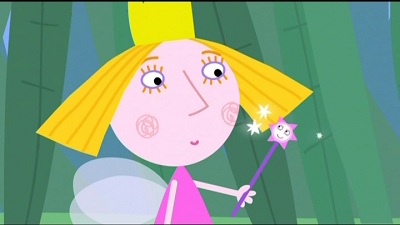 #22 - Holly's Magic Wand 7.50
Season 1 - Episode 3
Holly loses her magic wand. Without it, the little fairy can't do any spells! Can Ben use his elf skills to locate the magical baton?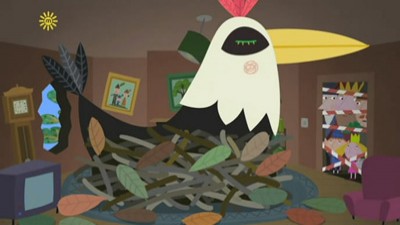 #23 - The Woodpecker 7.50
Season 1 - Episode 42
King Thistle is confused when his magic bird-spotting book fails to identify a new creature that has made a nest in the castle.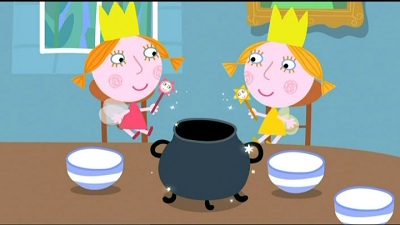 #24 - Daisy and Poppy 7.49
Season 1 - Episode 5
Holly and her friends must stay in the courtyard and play with Daisy and Poppy. All is fine until the twins borrow a magic wand, escape from the castle and turn the whole kingdom into rabbits, frogs and birds.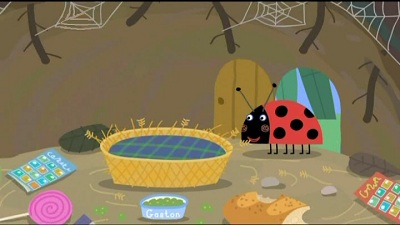 #25 - Gaston The Ladybird 7.48
Season 1 - Episode 2
Ben and Holly like to play with Gaston the ladybird. One morning when they come to his cave the find it empty and moreover it's absolutely filthy. Thinking it will cheer up Gaston they clean up the cave. But when Gaston comes back from his morning walk they realise it was a mistake