The Best Episodes of Aria the Animation
On the planet Aqua lies the watery city of Neo Venezia, a tourist hub in which people travel around in gondolas. Professional gondoliers known as Undines are well-revered as they act as tour guides for the people. Akari Mizunashi is a gondolier in training and also an employee of Aria Company. She gets to meet all sorts of people as she takes them on the gondola rides, from friendly mentors to special individuals, all this admidst the beautiful scenic backdrop of the entire city.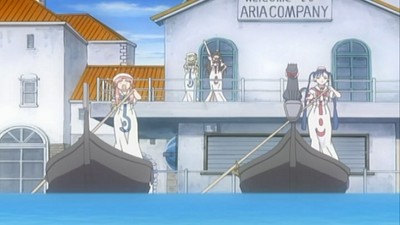 #1 - On That Special Day...
Season 1 - Episode 2
During the annual flooding of Neo-Venezia, Akari is caught in a rain-shower away from home and shelters in her friend Aika's room at Himeya Company. Later, Aika gets in a fight with her strict mentor, Akira, and leaves to stay the night with Akari at Aria Company. In a flashback, Aika remembers her first meeting with Akari's mentor, Alicia, showing why she admires Alicia and wants to become an undine (gondolier).
6 votes
Watch on Amazon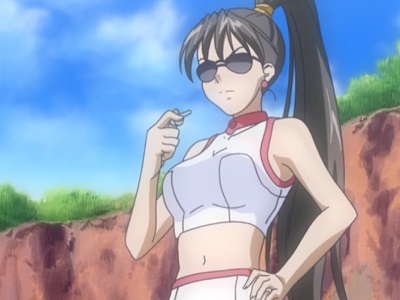 #2 - To That Impossibly Existing Island...
Season 1 - Episode 5
Akari receives a mysterious message, which directs her to a secluded bay where she meets Aika and Alice following similar messages. Together, they find Alicia and Akira, who sent the messages, and they spend the day in special training and relaxed swimming.
5 votes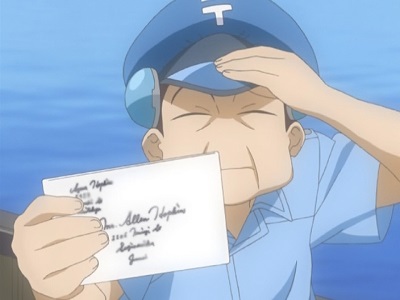 #3 - That Undeliverable Letter...
Season 1 - Episode 4
Akari is asked to deliver an old letter. With the help of Woody, a sylph (airborn deliveryman), she find its destination but discovers it is now under water. She and Alicia read the letter and learn that it is from a woman writing to her husband who was away working on the terraforming of Mars from before the oceans rose and the planet was renamed Aqua.
7 votes
Watch on Amazon
#4 - With That Transparent Girl...
Season 1 - Episode 3
While training in a strait with difficult currents, Akari and Aika witness the impressive rowing skills of a younger girl, Alice. She bluntly refuses their attempts at friendship, but is troubled by Akari's sincere smile, which is unlike those of other undines. The next day, Alice meets Akari and Akatsuki, an apprentice salamander (weather controller), and joins them first on Akari's gondola tour of Neo-Venezia, then on Akatsuki's tour of the floating weather station where he lives, becoming friends with Akari in the process.
5 votes
Watch on Amazon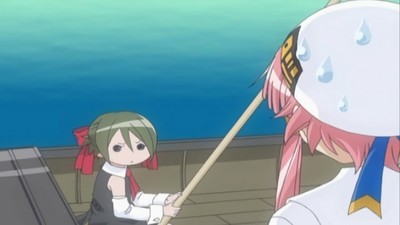 #5 - That Lovely Miracle...
Season 1 - Episode 1
A young girl, Ai, arrives at Aria Company and demands that Akari give her a gondola tour of the city of Neo-Venezia. When Akari protests that, as a single (journeyman), she is not allowed to guide customers without a supervisor, Ai insists she be taken as a "friend" instead of a "customer," and Akari gives in. As they tour the city, Akari realises from Ai's reactions that it is a miracle to like something you had previously disliked.
9 votes