The Best Episodes of Anthony Bourdain: Parts Unknown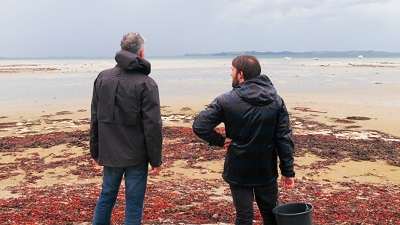 #1 - Copenhagen 8.40
Season 2 - Episode 4
This episode explores the food and natural beauty of Copenhagen, the economic and cultural center of Denmark. Home to famed chef Rene Redzepi and his brainchild Noma – regarded by critics as one of the world's best restaurants – Parts Unknown delves into the city's cuisine and the new Nordic creativity that infuses Redzepi's work at Noma.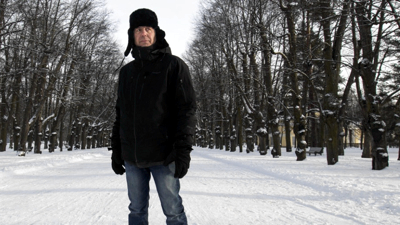 #2 - Russia 8.31
Season 3 - Episode 5
On the eve of the Olympic games in Sochi, Bourdain takes his first trip in nearly 10 years to Russia, accompanied by his longtime traveling partner Zamir Gotta. Looking through the lens of a now Putin-controlled Russia, Bourdain confers with prominent locals, visits Moscow's historic Metropol Hotel, takes the Grand Express train to St. Petersburg, and explores the drinking and dining scene.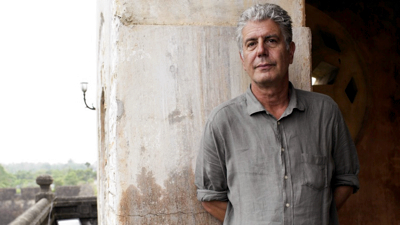 #3 - Thailand 8.26
Season 3 - Episode 7
Bourdain and his crew head to the Chiang Mai province of Northern Thailand along with celebrated chef and Thai food specialist Andy Ricker (Pok Pok restaurants) to explore the country's distinctive eating and drinking scene that varies by region and season.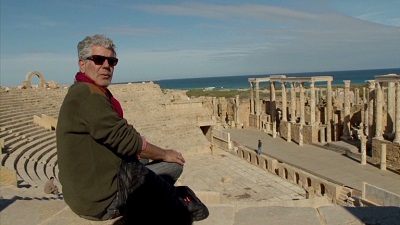 #4 - Libya 8.22
Season 1 - Episode 6
Libyan hip-hop, Italian restaurants, tribal allegiances and post-war uncertainty in Libya. Bourdain looks at the country through personal stories, food--and the music of anti-Qaddafi rapper expats who returned to fight.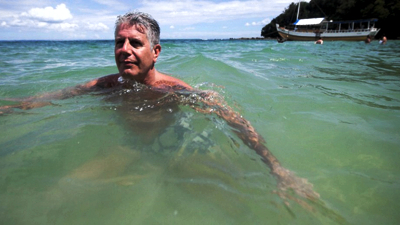 #5 - Bahia, Brazil 8.21
Season 3 - Episode 8
Parts Unknown tours Bahia, known as the "African heart of Brazil" and internationally recognized for its Afro-Brazilian music, art, design and food. A look at the dance/martial art of Capoeira, the region's legendary food vendors, Salvadoran fishing neighborhoods, and a BBQ on the beach are featured.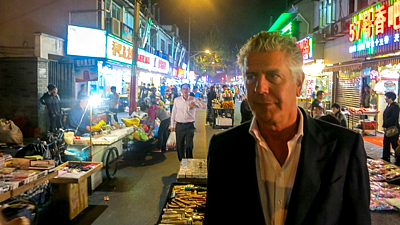 #6 - Shanghai, China 8.17
Season 4 - Episode 1
In the season premiere of Anthony Bourdain Parts Unknown, the host explores Shanghai by savoring classic, home-style cuisine at restaurants that include Chun and Fuchun Xiaolong, and converses with locals who give their take on their country's booming economy and expanding global influence.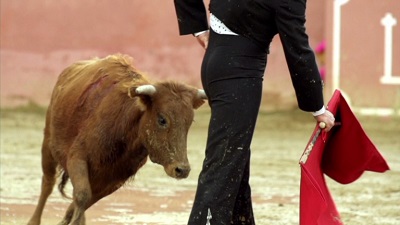 #7 - Spain 8.12
Season 2 - Episode 2
Anthony Bourdain Parts Unknown explores Andalucía during Semana Santa (Holy Week, leading up to Easter), a time filled with great pageantry and excitement. Featured in this episode is Bourdain's longtime Director of Photography Zach Zamboni, who lives part-time in Granada and shows the host sights off the beaten path.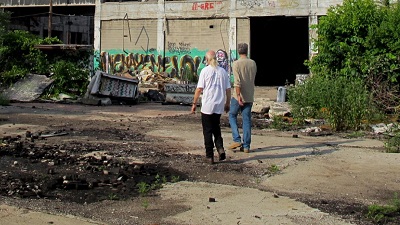 #8 - Detroit 8.08
Season 2 - Episode 8
Few cities have experienced such a dramatic economic rise and fall of Detroit. In this episode of Parts Unknown, Bourdain explores the past, present and future of the Motor City. He steps into the lives of Detroit natives and sees the glory days of the past at the famed Packard Plant, the current state of the city's urban decay, and the promise of the future in the citizens who are rebuilding their communities.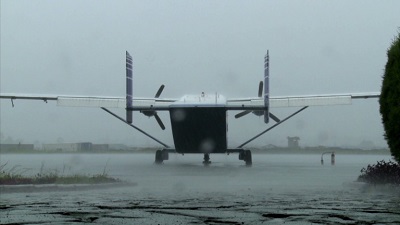 #9 - Congo 8.06
Season 1 - Episode 8
Tony visits Congo, the setting of one of his favorite books, Conrad's Heart of Darkness, and the basis for one of his favorite movies, the classic Apocalypse Now.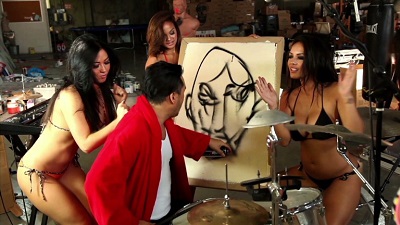 #10 - Los Angeles 8.03
Season 1 - Episode 2
Tony takes Los Angeles--but with a twist. No Hollywood sign, no Beverly Hills. Instead, he zeroes in on a three square-mile area of the city known as Koreatown, where he finds a tight-knit community still marked by the 1992 Rodney King riots.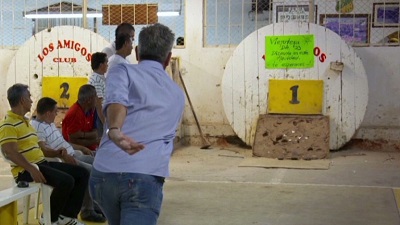 #11 - Colombia 8.03
Season 1 - Episode 3
The public face of Colombia has changed immensely over the past ten years and is still changing for the better. Tony will explore several regions of the country from the mountains down to the Caribbean coast to the coca leaf growing inlands formerly controlled by drug cartels.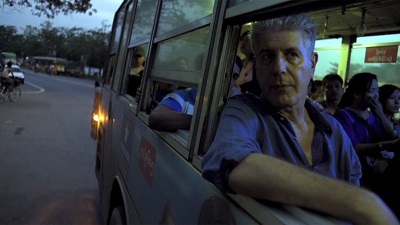 #12 - Myanmar 8.01
Season 1 - Episode 1
With the slight relaxation of control by the government of Myanmar, Tony is finally able to explore one of the most fabled and beautiful areas of Asia.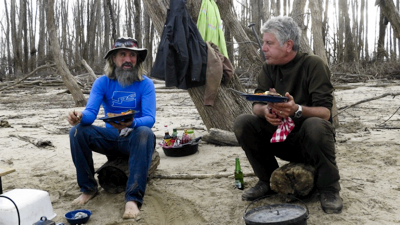 #13 - Mississippi Delta 8.00
Season 3 - Episode 6
We are in Mississippi -- not high cotton season, or tailgate college football season, or vegetable harvest, or blues festivals. It's winter. It's stark and yet we are here to unlock the many ghosts, stereotypes and tropes that prevail when we normally hear about Mississippi.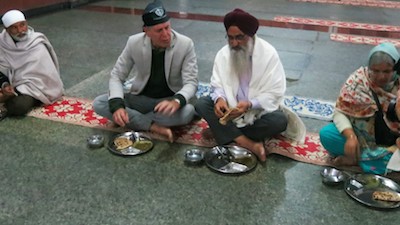 #14 - Punjab, India 8.00
Season 3 - Episode 1
In the season premiere of Anthony Bourdain Parts Unknown, the host dives into the ever-changing state of Punjab with a trip to Amritsar, sampling cuisine at the dhabas (roadside restaurants), a gurpurb festival (Sikh celebration), and a free community vegetarian restaurant, while meeting with local residents who give their perspectives on life in this sometimes contentious region of India, bordering Pakistan.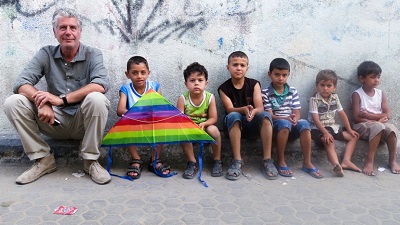 #15 - Jerusalem 7.96
Season 2 - Episode 1
In the season premiere of Anthony Bourdain Parts Unknown, the host and crew make their first trip to Israel, the West Bank and Gaza. While the political situation is often tense between the people living in these areas, Bourdain concentrates on their rich history, food and culture, and spends time with local chefs, home cooks, writers and amateur foodies.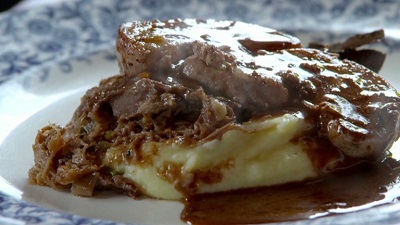 #16 - Canada 7.95
Season 1 - Episode 4
Bourdain travels to remote areas within the province of Quebec where he samples local delicacies, explores ice fishing and beaver hunting and spends time with two of funniest and most brilliant chef/restauranteurs in Canada, Joe Beef's Dave McMillan and Fred Morin.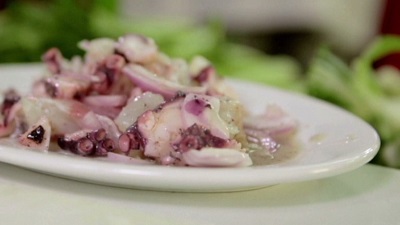 #17 - Peru 7.95
Season 1 - Episode 7
Tony and his friend, world-renowned chef Eric Ripert, explore the far reaches of indigenous Andes in search of a rare variety of wild cocoa that is said to be the "best" in the world. They move from hip, modern Lima back in time into pre-Colombian Peru.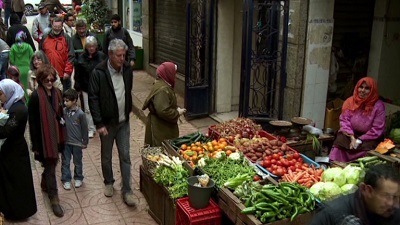 #18 - Morocco (Tangier) 7.93
Season 1 - Episode 5
Tony explores the "Interzone", where artists like Burroughs, Bowles, and the Rolling Stones sought escape from Western moral prohibitions and the possibilities of great empty spaces. Does that "anything goes" attitude still exist?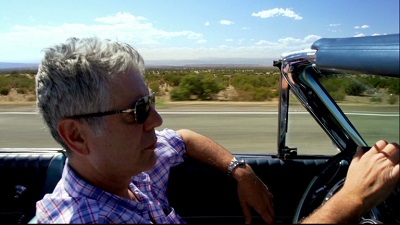 #19 - New Mexico 7.92
Season 2 - Episode 3
Parts Unknown takes a close look at the mash-up of cultures that comprise this uniquely American state by sampling its food – a combination of Spanish, Mediterranean, Mexican, Pueblo and even chuck-wagon influences. New Mexico is also a land of drugs, guns, monster vehicles, and possibly extraterrestrials. It may also be the perfect place to investigate the underside of the Western cowboy ideal.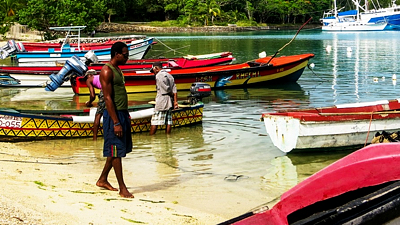 #20 - Jamaica 7.90
Season 4 - Episode 8
Bourdain heads to Jamaica, a destination well known for delicious Caribbean delicacies and feel-good vibes. The host travels along the Northeast region of the island and explores life in Port Antonio and Winnifred Beach. He also delves into the importance of music legend Bob Marley, with his producer Chris Blackwell, and takes a side trip to the home of author Ian Fleming (the setting of James Bond novels). A main topic in this episode is the ever-burgeoning tourist industry and how it continues to affect the local population.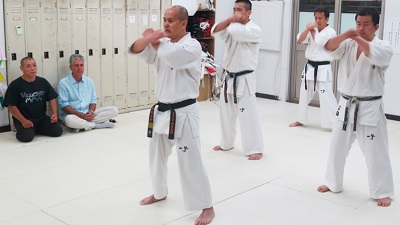 #21 - Tokyo 7.90
Season 2 - Episode 7
Japan is a paradox. The low birthrate, the dedication, the conformity, and the life of a salary man are well known. There is also a competitive and rigid culture that gives way to some unique subcultures. Bourdain has traveled to Tokyo countless times, but on this trip he is in search of the city's dark, extreme, and bizarrely fetishistic underside.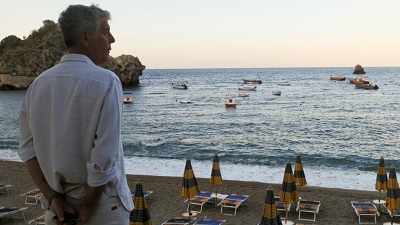 #22 - Sicily 7.86
Season 2 - Episode 5
Parts Unknown explores the Sicilian way of life, which puts a premium on savoring family, life, and food. Bourdain travels in search of those foods as he eats his way around the island. He makes his home base at the Villa Monaci, on the outskirts of Catania with his enthusiastic, fast-talking sidekicks who counter the otherwise relaxed tempo and epic "food porn" of this episode.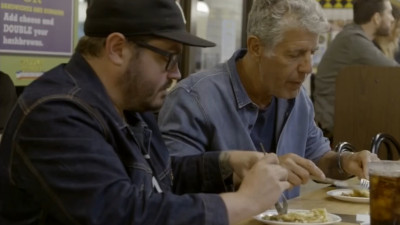 #23 - Charleston, S.C. 7.79
Season 6 - Episode 8
For the season finale, Bourdain travels with "one of America's most important chefs," Sean Brock, to sample Charleston's varied food offerings including traditional Gullah cuisine, and oyster pie and shrimp and grits at Brock's restaurant Husk with actor and a Charleston resident, Bill Murray.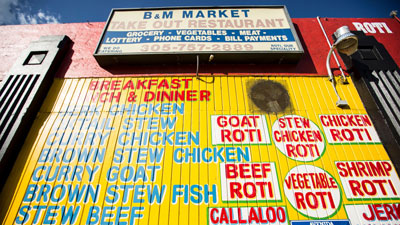 #24 - Miami 7.76
Season 5 - Episode 2
"Curiosity pays unexpected dividends," observes Iggy Pop, legendary rock musician, Miami resident and one of Bourdain's local guides in this multi-faceted, seductive city. The host visits favorite haunt Club Deuce bar, the B&M market in "Little Haiti" for cow foot soup, Islas Canarias with chef Michelle Bernstein for a different take on the Cuban sandwich, and explores "The Miami Sound" with Questlove and Willie Clark (founder, Deep City Records).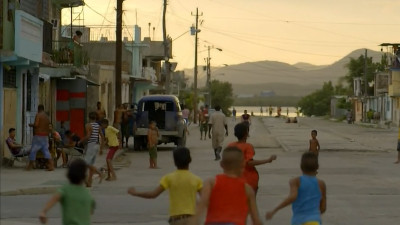 #25 - Cuba 7.73
Season 6 - Episode 1
In the season six premiere, Bourdain explores Cuba – just as the half-century U.S. embargo softens and economic and social progress loom – from its bustling capital city Havana, to the slower paced, music mecca Santiago. Sampled food includes pig's head soup with plantains and pumpkin, flan in a beer can, and dogfish ceviche with pickled vegetables. The tour culminates with a dialogue-free tracking shot capturing the hopeful anxiety of its people, seemingly waiting for something to start.