The WORST Episodes of Almost Angels
Every episode ever - ranked by fan votes!
Last Updated: Feb 18, 2021
Casi Ángeles (lit. meaning Almost Angels) is an argentine live-action tv series about a group of orphans who are exploited and forced into robbery by the orphanage director, Bartolomé Bedoya Aguero. However, Bartolomé is running low on cash and in order to receive the inheritance of his dead aunt there are two conditions he must meet: keep the orphanage running and make his younger sister Malvina get married. Her current boyfriend, Nicolas Bauer, arrives to the Bedoya Aguero mansion after getting engaged to her, accompanied by his son Cristobal and a savage named Mogli.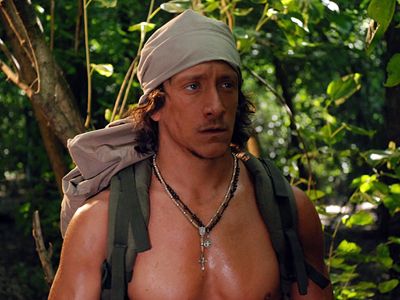 #1 - Sin Cielo
Season 2 - Episode 1 - Aired Apr 3, 2008
Nico and Lleca meet up in a jungle, both searching for the disappeared Malvina and Cristobal. The Teen Angels go to the Rockland Summer Camp. Felicitas is kidnapped by Cruz Corporation, who break Justina out of prison and force them to switch lives.
0 votes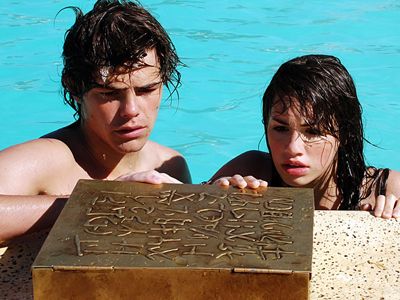 #2 - No Te Rindas
Season 2 - Episode 2 - Aired Apr 4, 2008
Cielo wakes up in Eudamon Island. In the jungle, Lleca disappears and Nico meets up with an old friend. Mar writes a new song.
0 votes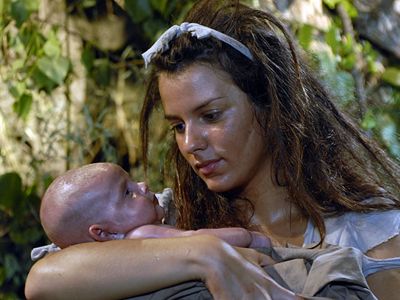 #3 - Esperanza
Season 2 - Episode 3 - Aired Apr 7, 2008
Nico finds Cristobal and helps Malvina give birth to her daughter. Mar meets Simon, a rich teenage boy and Thaigo's best friend back in London.
0 votes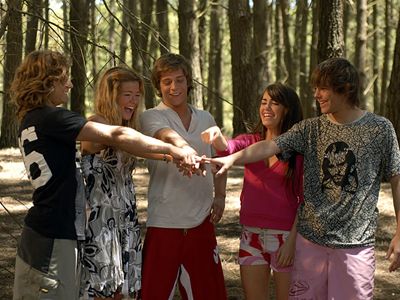 #4 - Cenicienta
Season 2 - Episode 4 - Aired Apr 8, 2008
Feeling lonely due to her brother still at summer camp, Aleli makes up a story where she's Cinderella and Lleca's her prince. Salvador rescues Nico and the others from the jungle. Mar and Thiago find a book with seven locks.
0 votes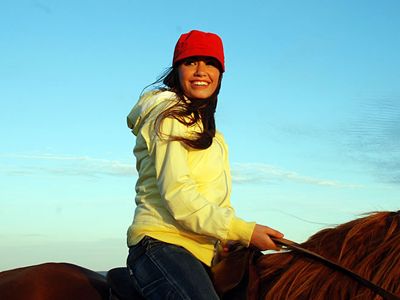 #5 - Queridos Reyes Magos
Season 2 - Episode 5 - Aired Apr 9, 2008
Cristobal writes a letter to the three wise men while Malvina receives medical attention. Nico tries to find a way to return to Argentina. Rama and Nacho steal a car to go to a club. Simon asks Mar out on a date.
0 votes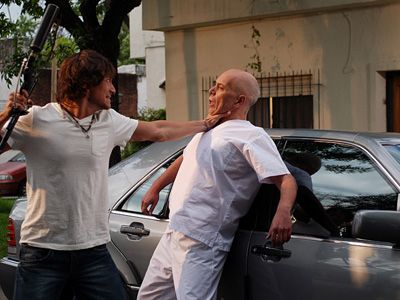 #6 - El Rulo Vuelve
Season 2 - Episode 6 - Aired Apr 10, 2008
Rama, Mar and Nacho recover after the car crash. Cielo tries to escape from Eudamon. Jazmin begins an affair with her camp instructor Matt.
0 votes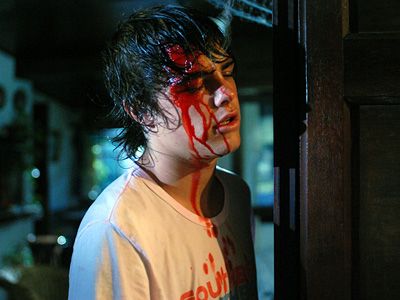 #7 - El Elefantito Rosa
Season 2 - Episode 7 - Aired Apr 11, 2008
The Teen Angels, Nacho, Tefi and Jero try to return to Buenos Aires on their own after losing the last bus back from camp, but for that they must spend the night on an abandoned house. Nico takes in a stray boy named Luca.
0 votes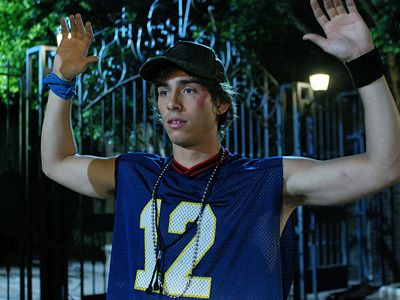 #8 - Bajo Siete Llaves
Season 2 - Episode 8 - Aired Apr 14, 2008
This episode takes place in the form of flashbacks, which reveal a series of events set in motion on the night of new year's eve. Luca is revealed to work for Cruz Corporations.
0 votes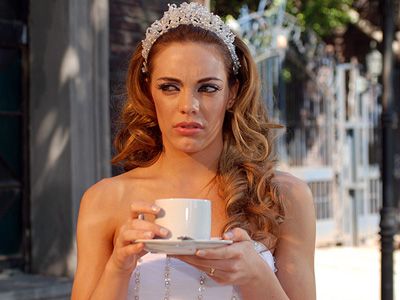 #9 - Déjalo Ser
Season 2 - Episode 9 - Aired Apr 15, 2008
Tic-Tac shows Cielo what can happen when she interferes on another plain. Mar, Tacho and Jazmin have their high school admission exams. Melody Paz returns to Buenos Aires.
0 votes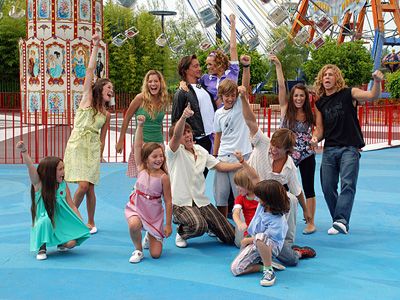 #10 - Vamos Juntos
Season 2 - Episode 10 - Aired Apr 16, 2008
Cielo visits an alternate universe in Eudamon based on the movie Grease. Luca and Franca kidnap Tacho.
0 votes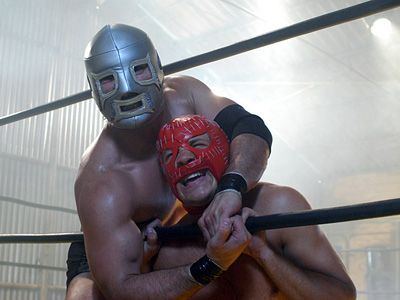 #11 - Tus Deseos Son Órdenes
Season 2 - Episode 11 - Aired Apr 17, 2008
Rama overhears at a bar that a girl named Valerie is being translated to the reformatory where Tacho was tortured last season. Tic-Tac tries to teach Cielo to control Eudamon. Tacho compites in a catch fighting tournament.
0 votes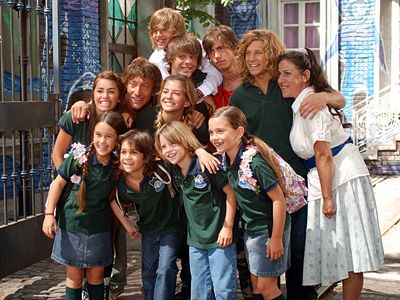 #12 - Retratos De Familia
Season 2 - Episode 12 - Aired Apr 18, 2008
Nico tries to make the orphans' first school day perfect, but it backfires and he feels helpless without Cielo's support. Meanwhile, Cielo tries to send him a message from Eudamon.
0 votes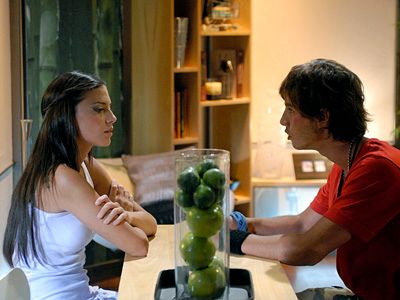 #13 - Hasta El Santo Desconfía
Season 2 - Episode 13 - Aired Apr 21, 2008
Rama tries to convince Vale to stay at the orphanage. Justina tries to obtain answers from Franca.
0 votes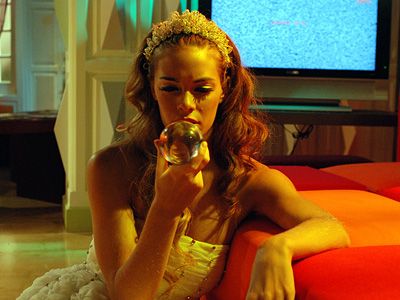 #14 - El Primer Beso
Season 2 - Episode 14 - Aired Apr 22, 2008
Cielo realizes that she's slowly losing some of her memories, and discovers that the longer she stays in Eudamon the faster her memories will fade away.
0 votes
#15 - Episode 14
Season 1 - Episode 14 - Aired Apr 10, 2007
Thiago learns the truth about Mar's frame-up and gets into a fight with Nacho. Rama sneaks Jazmin inside the mansion to hide her.
0 votes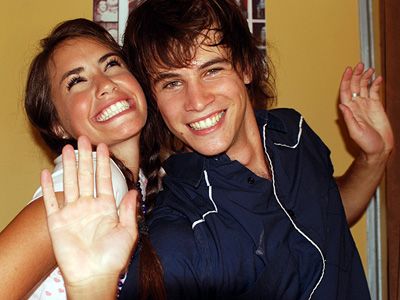 #16 - You've got a new message
Season 2 - Episode 15 - Aired Apr 23, 2008
On one of Bartolome's old fields, the farm keeper is found dead. Nico is asked to take in the keeper's daughter, Caridad, at the orphanage. Melody tries to break up Mar and Thiago, and becomes close friends with Tefi. Cielo meets an elderly woman claiming to be Esperanza Bauer.
0 votes
#17 - Episode 24
Season 1 - Episode 24 - Aired Apr 24, 2007
Nico takes the orphans to the presidential house for a tour, but things soon get complicated when Monito steals from the president himself! Meanwhile, Bartolome tries to scheme a way to move Mar to another institution.
0 votes
#18 - Episode 25
Season 1 - Episode 25 - Aired Apr 25, 2007
Bartolome sells Mar to get rid of her once and for all. Nico starts having second thoughts about his commitment to Malvina.
0 votes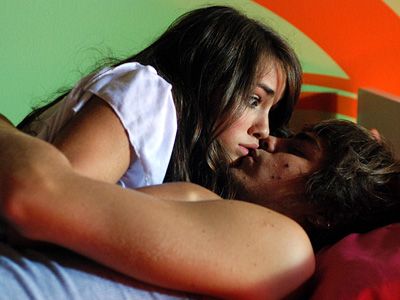 #19 - The invisible friend
Season 2 - Episode 16 - Aired Apr 24, 2008
Caridad arrives to the orphanage. To get everyone acquainted, Nico decides to play a game called "the invisible friend". Cielo says goodbye to Tic-Tac.
0 votes
#20 - Episode 26
Season 1 - Episode 26 - Aired Apr 26, 2007
The Orphans manage to get Mar back to the BB Foundation. Nico finally confesses to Cielo that he has fallen in love with her, and is overheard by Malvina.
0 votes
#21 - Episode 27
Season 1 - Episode 27 - Aired Apr 27, 2007
Cielo and JJ end up dining in the same restaurant as Nico and Malvina, ending in the world's most disastrous double date. Thiago buys Mar a cellphone so they can communicate in secret.
0 votes
#22 - Episode 28
Season 1 - Episode 28 - Aired Apr 30, 2007
Cielo passes out when she finds a photo of Alba Ortega, former cook of the mansion, in Justina's room. Rama and Lleca try to rob a financial company on Bartolome's orders, with catastrophic results.
0 votes
#23 - Episode 29
Season 1 - Episode 29 - Aired May 1, 2007
There's a small earthquake that scares the whole mansion except for Nico, who's convinced the quake was caused by a new lead he's pursuing. Meanwhile, Thiago tries to convince the older orphans (Jazmin, Mar, Tacho and Rama) to participate with him in a musical contest.
0 votes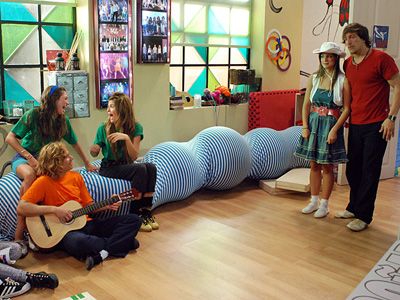 #24 - Follow the white rabbit
Season 2 - Episode 17 - Aired Apr 25, 2008
Cielo returns to our world, but without any memory whatsoever except for one thing: she must follow the white rabbit. Malvina tries to take the orphanage kids to a play.
0 votes
#25 - Episode 30
Season 1 - Episode 30 - Aired May 2, 2007
Cielo and Nico are forced to spend the entire night locked in a cottage with only one bed. Malvina goes on a cruise for her bachelorette party. The orphans trick Bartolome and Justina. Thiago decides to leave Dolores.
0 votes