The BEST Episodes of Almost Angels
Every episode ever - ranked by fan votes!
Last Updated: Sep 18, 2021
Casi Ángeles (lit. meaning Almost Angels) is an argentine live-action tv series about a group of orphans who are exploited and forced into robbery by the orphanage director, Bartolomé Bedoya Aguero. However, Bartolomé is running low on cash and in order to receive the inheritance of his dead aunt there are two conditions he must meet: keep the orphanage running and make his younger sister Malvina get married. Her current boyfriend, Nicolas Bauer, arrives to the Bedoya Aguero mansion after getting engaged to her, accompanied by his son Cristobal and a savage named Mogli.
Watch Now
#2 -
Season 4 - Episode 24 - Aired May 20, 2010
1 votes
#3 - Episode 22
Season 1 - Episode 22 - Aired Apr 20, 2007
Curious about the world outside her basement, Luz follows a noise and discovers a flashlight labelled "Lleca". Nico discovers a map in Cielo's bracelet.
30 votes
#4 - Episode 12
Season 1 - Episode 12 - Aired Apr 6, 2007
Dolores and Nacho decide to frame Mar in order to get her out of Thiago's life for good. Malvina saves Cristobal from a kidnapping, but gets hit by a truck while doing so.
31 votes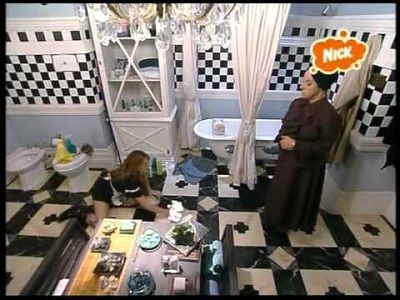 #5 - Episode 4
Season 1 - Episode 4 - Aired Mar 26, 2007
Cielo empieza a trabajar de mucama en la mansión. Justina le corta el pelo a Mar como castigo por haberla encontrado en el cuarto de Thiago. Los chicos y Thiago hacen un plan para que Rama se vaya a buscar a su mamá a Miami y que Thiago se quede en la mansión.
31 votes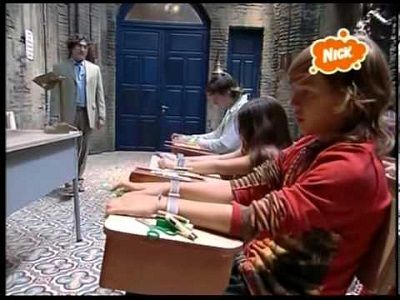 #6 - Episode 5
Season 1 - Episode 5 - Aired Mar 27, 2007
El plan no funciona y Barto se entera y les hace un correctivo. Cielo renuncia al trabajo de mucama y se va al Circo Mágico pero Nico la va a buscar y la convence de que vuelva a la mansión.
31 votes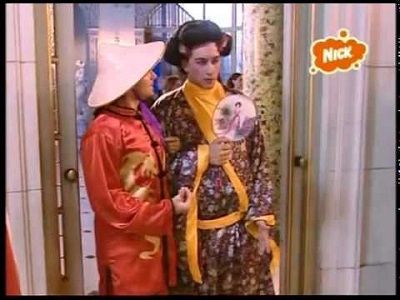 #7 - Episode 8
Season 1 - Episode 8 - Aired Mar 30, 2007
Aparece Marcos Ibarlucía haciéndose llamar James Jones, el es enemigo de Nico. Nico consigue la vasija que contiene la siguiente pista.
31 votes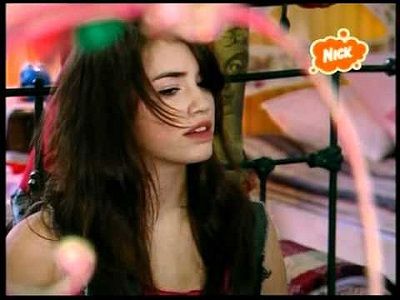 #8 - Episode 3
Season 1 - Episode 3 - Aired Mar 23, 2007
Nico le propone casamiento a Malvina y se queda a vivir en la mansión con Mogli. Cielo trata de escapar de la mansión pero se cruza con Cris y Nico y después Barto los ve.
31 votes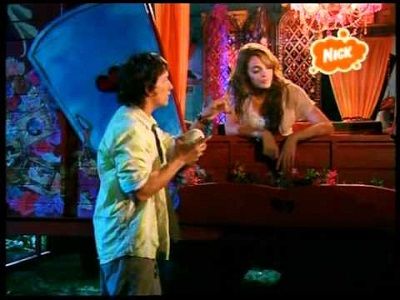 #9 - Episode 7
Season 1 - Episode 7 - Aired Mar 29, 2007
Nacho, un amigo de Thiago trata mal a Mar. Nico descubre una pista. Los chetos le hacen una trampa a Mar. Nico y Mogli van de encubiertos a buscar una pista y Cielo llega al mismo lugar buscando a Cristóbal y los reconoce.
31 votes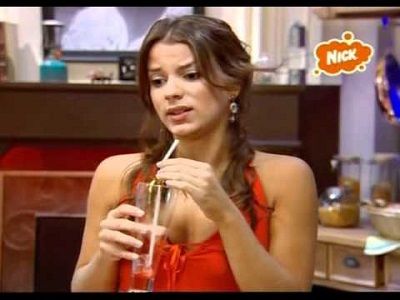 #10 - Episode 9
Season 1 - Episode 9 - Aired Apr 2, 2007
Le enseñan a Mar cómo robar. Los chicos tienen una pelea con los chetos. Cielo descubre información sobre la madre de Cris y Nico se enoja.
31 votes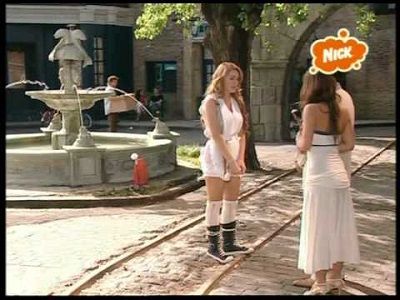 #11 - Episode 10
Season 1 - Episode 10 - Aired Apr 3, 2007
Nico le cuenta a Cielo la verdad sobre la madre de Cristóbal. Nico se muda al loft que esta en frente de la mansión. Barto echa a Cielo pero Nico lo impide.
31 votes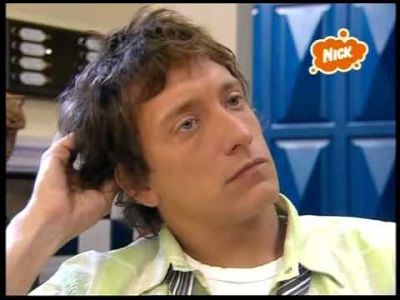 #12 - Episode 6
Season 1 - Episode 6 - Aired Mar 28, 2007
Se descubre que hay una niña llamada Luz viviendo en el sótano de la mansión que ha estado siendo criada por Justina a escondidas de todos. Los chicos hacen un plan para devolverle el carromato a Cielo después de que los dueños del circo se lo robaran. Cielo regresa a la casa.
31 votes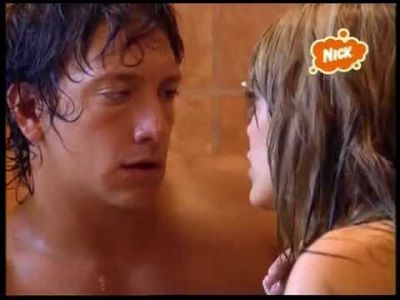 #13 - Episode 2
Season 1 - Episode 2 - Aired Mar 22, 2007
Barto manda a los chicos a robar al hotel donde Nico esta hospedado. Cielo tratando de devolverle la billetera termina en la bañera con Nico mientras Malvina esta del otro lado de la puerta con Cris y Mogli. Los chicos logran escapar sin que los descubran.
32 votes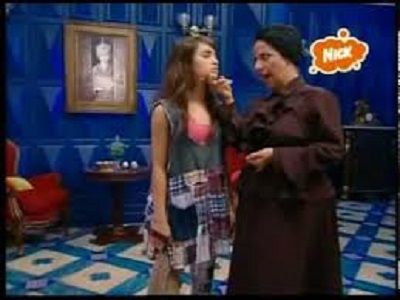 #14 - Episode 1
Season 1 - Episode 1 - Aired Mar 21, 2007
Los chicos de la fundacion BB van a robar a un circo donde trabaja Cielo Magico. Nico llega a la casa para comprometerse con Malvina. Barto y Tina llevan a Mar a la casa. Cielo por una confusion se pone el vestido de Malvina y sale a la fiesta con Nico (este cree que es Malvina). Mar tratando de escapar de la mansion se cae en una fuente y conoce a Thiago quien la ayuda.
33 votes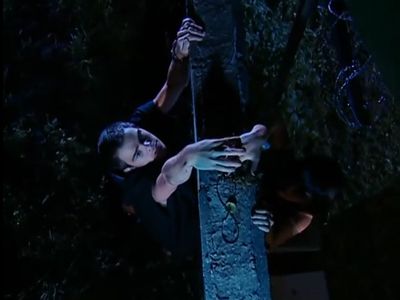 #15 -
Season 4 - Episode 1 - Aired Apr 12, 2010
2 votes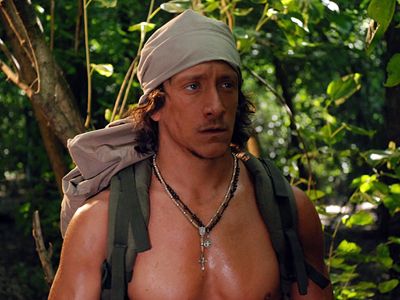 #16 - Sin Cielo
Season 2 - Episode 1 - Aired Apr 3, 2008
Nico and Lleca meet up in a jungle, both searching for the disappeared Malvina and Cristobal. The Teen Angels go to the Rockland Summer Camp. Felicitas is kidnapped by Cruz Corporation, who break Justina out of prison and force them to switch lives.
2 votes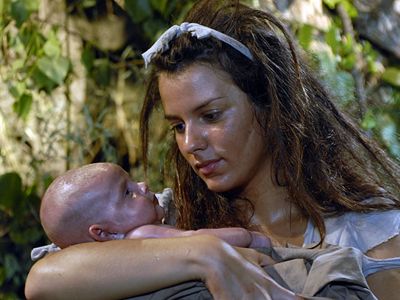 #17 - Esperanza
Season 2 - Episode 3 - Aired Apr 7, 2008
Nico finds Cristobal and helps Malvina give birth to her daughter. Mar meets Simon, a rich teenage boy and Thaigo's best friend back in London.
1 votes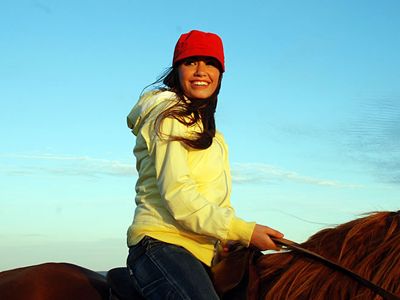 #18 - Queridos Reyes Magos
Season 2 - Episode 5 - Aired Apr 9, 2008
Cristobal writes a letter to the three wise men while Malvina receives medical attention. Nico tries to find a way to return to Argentina. Rama and Nacho steal a car to go to a club. Simon asks Mar out on a date.
1 votes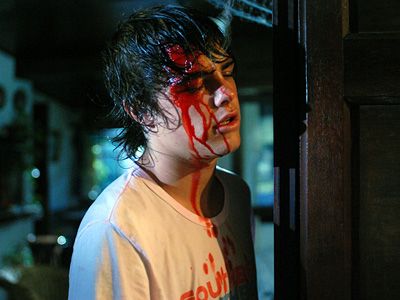 #19 - El Elefantito Rosa
Season 2 - Episode 7 - Aired Apr 11, 2008
The Teen Angels, Nacho, Tefi and Jero try to return to Buenos Aires on their own after losing the last bus back from camp, but for that they must spend the night on an abandoned house. Nico takes in a stray boy named Luca.
1 votes
#20 -
Season 3 - Episode 20 - Aired May 15, 2009
1 votes
#21 -
Season 4 - Episode 2 - Aired Apr 13, 2010
1 votes
#22 -
Season 4 - Episode 3 - Aired Apr 14, 2010
1 votes
#23 -
Season 4 - Episode 4 - Aired Apr 15, 2010
1 votes
#24 -
Season 4 - Episode 5 - Aired Apr 19, 2010
1 votes
#25 -
Season 4 - Episode 6 - Aired Apr 20, 2010
1 votes