The BEST Episodes of A Normal Family
Every episode ever - ranked by fan votes!
Last Updated: Dec 6, 2020
The protected tells the story of a number of people living in the fictional town of Lost Valley posing as a family, Castillo Rey. The reason, the supernatural powers that unless the "fathers" of this family, possessed by members of the same, which lead them to be chased by a group of people with unknown intentions. Its members are Mario (Antonio Garrido) and his son Carlos (Daniel Avilés), a child who mastered telekinesis, Jimena (Angie Cepeda), whose daughter Blanca, endowed with precognitive powers was kidnapped by people who hide themselves Culebra ( Luis Fernandez), a teenager with the ability to become invisible at will, Sandra (Ana Fernandez), holder of a power related to electricity, the little Lucy (Priscilla Delgado), adopted daughter of a social worker and has the ability to read people's thoughts and Lucas (Mario March), a boy of 14 years with the option of transforming into other people whose complete arrival later this singular family, which after fleeing their homes must hide his secret from their neighbors and coworkers and new studies. Its aim will be live as if you have always known, lead a normal life as possible, without their neighbors and find out they are not such a family and children have peculiar powers.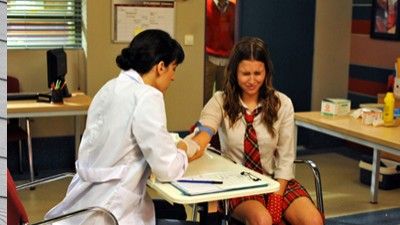 #1 - Lazos de sangre
Season 1 - Episode 11 - Aired Mar 23, 2010
Los padres de Lucas han tenido noticias de que su hijo está estudiando en el Astoria. La situación familiar de Los Protegidos se complica, así como su objetivo de mantener su paradero en secreto. Los padres de Lucas se presentan en el colegio y plantan cara a quien haga falta para llevarse a su hijo. Pero los lazos que unen a nuestros protagonistas son demasiado fuertes, a estas alturas, y todos lucharán por permanecer unidos para entender lo que les pasa y mantenerse alejados de aquellos que les persiguen. Los niños pequeños, más alejados de los peligros que perturban a la familia, se enteran de que se va a celebrar un cumpleaños, el de su vecino Borja Ruano. Carlitos, ilusionado, espera con ansias su invitación pero ésta nunca llegará.
1 votes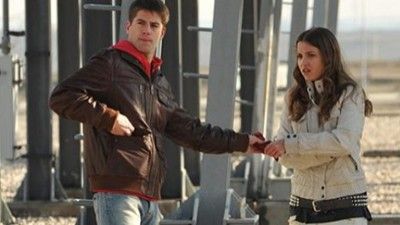 #2 - El último día en el Valle Perdido
Season 1 - Episode 13 - Aired Apr 12, 2010
Jimena is not, but the family no one has noticed, may have gone to work early or you may be running errands. But no, Jimena Villa Dorita disappeared and we know that luck has been running. The family, however, has a problem of overweight morning. Sandra's picture in the newspaper because her mother is looking for. Mario and Snake manages to help solve the problem temporarily. But Sandra's mother is not going to settle out in the press, goes to television. But his daughter, who has hand with electronic devices, will do everything possible because no one knows who Lost Valley really is.
2 votes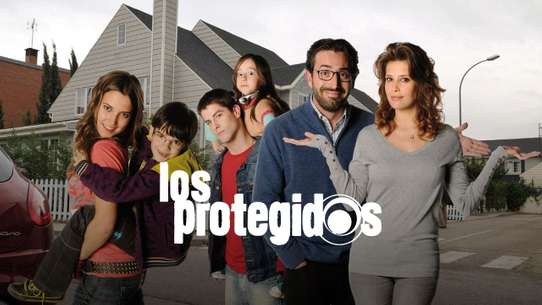 #3 -
Season 2 - Episode 9 - Aired Mar 13, 2011
2 votes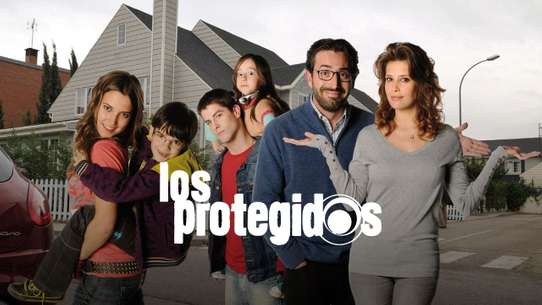 #4 -
Season 3 - Episode 4 - Aired Mar 29, 2012
2 votes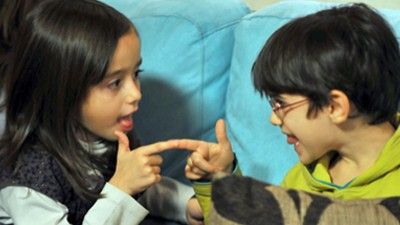 #5 - Ya Vienen los Reyes
Season 1 - Episode 2 - Aired Jan 19, 2010
It is the morning of kings, but "protected" dont have gifts ... but this is the least of their problems. Her neighbor and landlady, Rosa, has achieved that support children in school and that means, among other things, that need to be created false identities ... and falsifying documents. Jimena is willing to try, but Mario thinks it's crazy that can break your bones in jail.
5 votes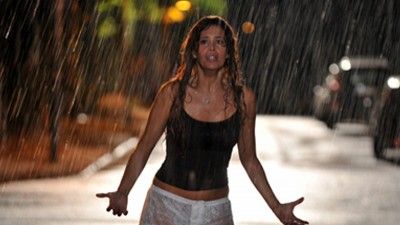 #6 - ¿Y ahora qué?
Season 1 - Episode 1 - Aired Jan 12, 2010
It all starts on a stormy night. Jimena, a normal mother, wakes up in a nightmare and is witnessing the kidnap his daughter, helplessly. Without understanding what is going on, his life is shattered, and through the town in search of her child. But police only gives negative and despair ... until he meets a man who will open his eyes. Silvestre know why they kidnapped his daughter and knows that there are more children in danger, most special people. Jimena's daughter had a gift and needs to be protected, but not alone. Carlos, a shy boy who is able to move objects with his mind. Culebra, the thug boy in the city slips away too easily after their misdeeds, it is capable of becoming invisible. Sybil, the pretty girl in class, has a secret between the hands conveys electricity. And Lucia, who is able to read minds, just wants to have a family. To all of them joins Mario, the father of Carlos, a man overwhelmed by the circumstances "special" child. Wanted by mysterious men, all these characters will end their fates together, away from their environment and families. They are united by their gifts, but away from their great differences, and yet, will have to live in a house like a normal family to survive. Thus, the characters inevitably will land in a house in the suburbs, with some curious neighbors. Just met but have to pretend to be an ordinary family. But even if created out of harm, the gifts of these guys are too special to pass unnoticed, so do not take time to visit.
5 votes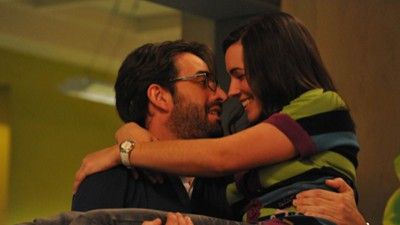 #7 - Cierra los ojos
Season 1 - Episode 9 - Aired Mar 9, 2010
Culebra has its own problems: a professor faces, showing their defiance. But without realizing that their actions can have serious consequences not only for himself but for the whole family. The opening of a disciplinary inquiry could assume that their false identities are discovered. They are the only ones in trouble, Luke, trying to return a sick joke, just off a chain of events that can lead to divorce of Ruano!.
1 votes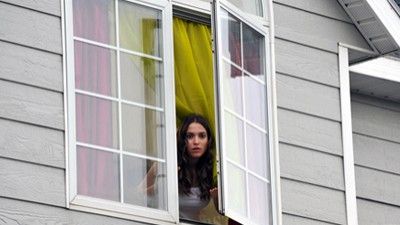 #8 - Secretos y limones
Season 1 - Episode 10 - Aired Mar 16, 2010
Lucas and Hugo are preparing for the basketball championship. A rival team visits the school to meet on the field against our preteens. But Lucas changed the face when you enter the door to players from the visiting team. Meet one of them is his brother Matthew. What happens when you see him? In parallel, a contest organized science in Astoria. Claudia needs to win to prove to his mother who is the best.
1 votes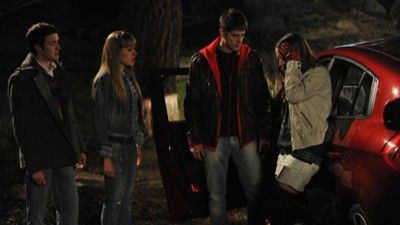 #9 - Pide un deseo
Season 1 - Episode 12 - Aired Apr 5, 2010
Jimena and Mario returned disappointed to their appointment with the contact of Silvestre, who has not appeared. At home, children sleep peacefully and Don Andres manages to escape without being seen, but leaving an imprint that gives no importance, except Jimena, convinced that Nuria and Don Andrés hiding something. The distrust of Jimena increase as the minutes passed and as more and more testing is verifying his theory. But Mario has no time for guesswork. His son Carlitos suddenly taken ill and can not bring you to the doctor.
1 votes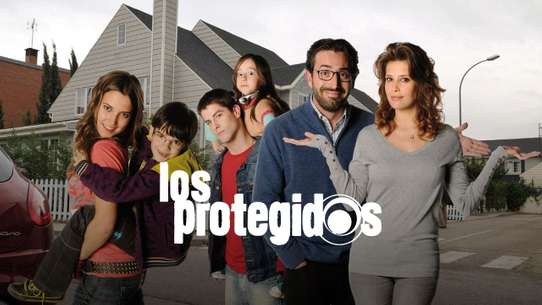 #10 -
Season 2 - Episode 13 - Aired Apr 10, 2011
1 votes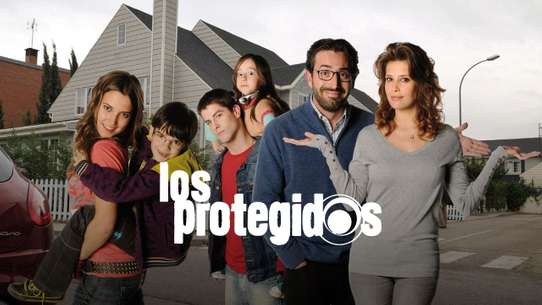 #11 -
Season 2 - Episode 14 - Aired Apr 17, 2011
1 votes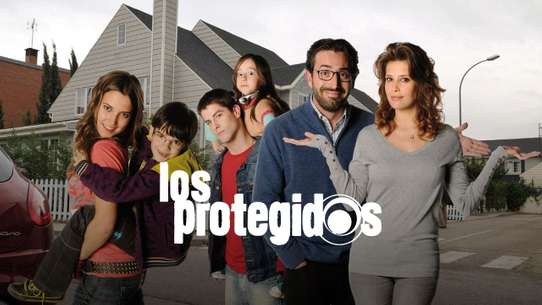 #12 -
Season 3 - Episode 1 - Aired Mar 7, 2012
1 votes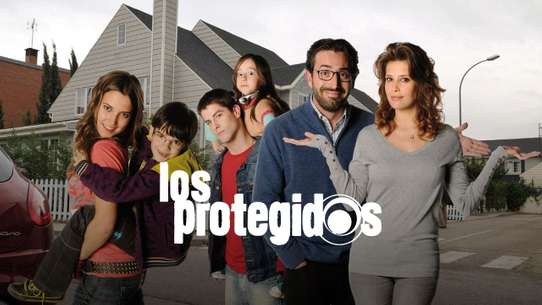 #13 -
Season 3 - Episode 6 - Aired Apr 19, 2012
2 votes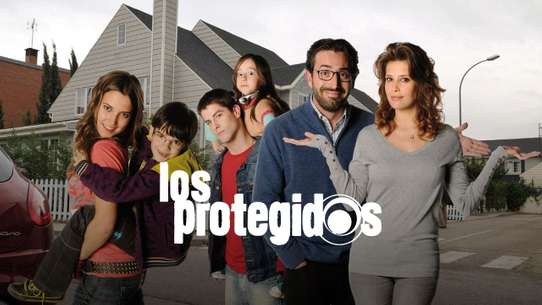 #14 -
Season 3 - Episode 7 - Aired Apr 26, 2012
2 votes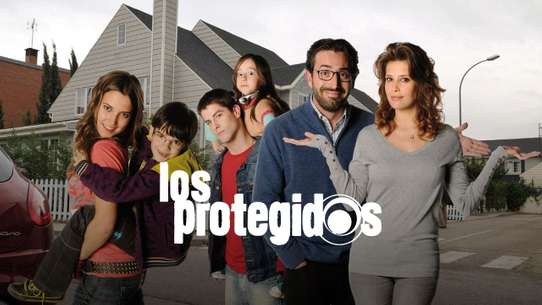 #15 -
Season 3 - Episode 10 - Aired May 17, 2012
2 votes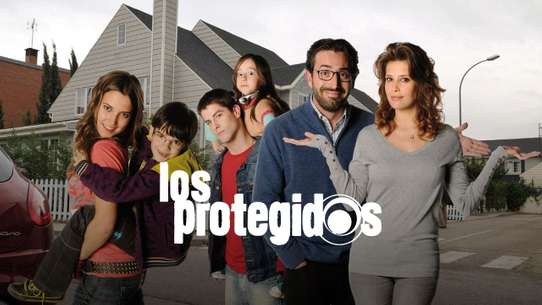 #16 -
Season 3 - Episode 15 - Aired Jun 13, 2012
1 votes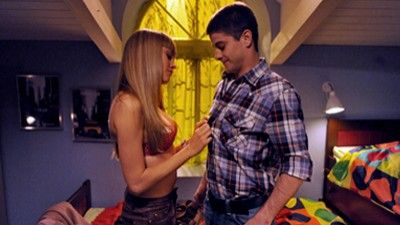 #17 - Los niños no dicen mentiras
Season 1 - Episode 3 - Aired Jan 26, 2010
The arrival of Silvestre to the home of the Castillo family has not been a pleasant surprise. Lucia sensed from the beginning that something was wrong and warns his new family than the man who calls himself Silvestre and claims to be his father, it is not true. The identity of the new tenant is found, and mobilizing all household members.
3 votes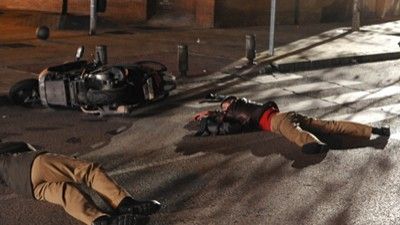 #18 - El accidente
Season 1 - Episode 8 - Aired Mar 2, 2010
Snake will have an accident in which D. Andrew and Sandra is involved, trying to save him, his teacher will leave some marks suspicious to the police. Thus, both Sandra and Culebra need to destroy all evidence that relates to the scene, including the DVD of the surveillance camera that recorded. But the affair is complicated and adolescents will be stuck in a mess difficult to dodge. Nevertheless, it is Valentine's Day and for some it is the feast of love. So Charlie and Lucy understand they will do everything possible because Jimena and Mario sleep together and spend an unforgettable night.
2 votes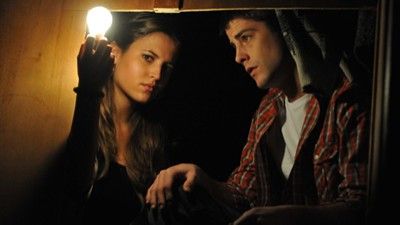 #19 - El mutante
Season 1 - Episode 6 - Aired Feb 16, 2010
Sandra strange earring beloved, who gave him his sister and said he would return without fail. It is feared the worst: that what has been lost in Villa Dorita but does not hesitate to look back. The unexpected transformations go hand in hand of Luke, which fails to go unnoticed or your new family or their classmates, who think they are away from their parents for a good reason other than real. If not enough for them to conflicts which themselves carry their new children, Mario and Jimena when they reach the crisis of a couple. Or at least that's what she thinks her neighbor Rosa Ruano.
3 votes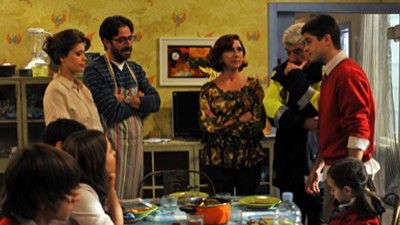 #20 - El robo
Season 1 - Episode 4 - Aired Feb 2, 2010
The Castillo family continues its "normal" and Lucas, adapting to every day. However, despite being a very special kid, his classmates see him as the butt of all jokes and what could be a normal day becomes a nightmare for Lucas. Only one partner, Hugo, comes to his defense and mutual devotion to the superheroes and comic books inevitably brings them together.
4 votes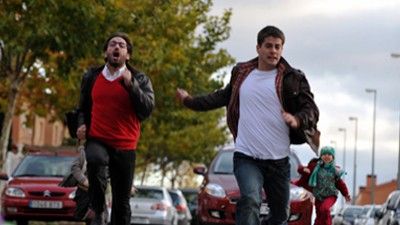 #21 - El piñatón
Season 1 - Episode 5 - Aired Feb 9, 2010
Mario (Antonio Garrido) is not willing to hide their children as if they were criminals and without thinking twice, decided to join with all the consequences. Something simple for a normal family, but for the Castle is undoubtedly a challenge. How will they maintain the appearance of an ordinary life in front of parents and the incisive Rosa Ruano? entity.
3 votes
#22 - Somos lo que somos
Season 1 - Episode 7 - Aired Feb 23, 2010
The Mario and Jimena savings begin to dwindle and Jimena work is no longer sufficient. So Mario decides to act and apply for the vacant position of art teacher children's Astoria. Jimena clings more in their struggle to find Blanca and others highlights a forgotten rule: each time they use the powers are endangering the original plan. Everyone understands their position, but can not avoid using their gifts when the time comes. Thus, Lucas save Mario from embarrassment and disclose to Sandra Lucia coveted secret.
2 votes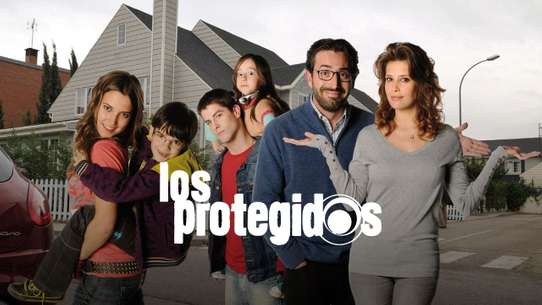 #23 -
Season 2 - Episode 1 - Aired Jan 16, 2011
1 votes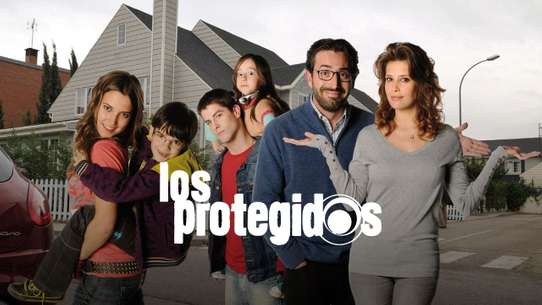 #24 -
Season 2 - Episode 2 - Aired Jan 23, 2011
1 votes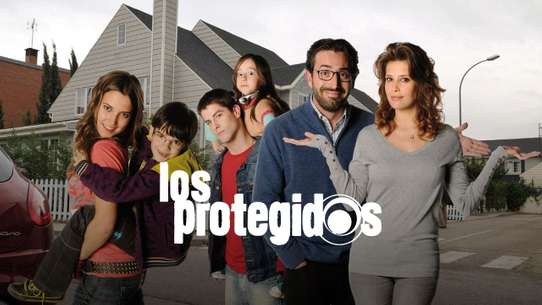 #25 -
Season 2 - Episode 3 - Aired Jan 30, 2011
1 votes