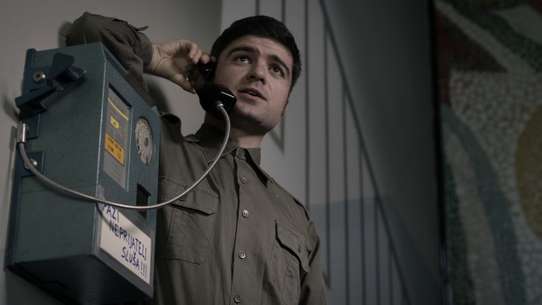 9.30
83 votes
This show is about a time in former Yugoslavia, mostly City of Zagreb at the end of 70' and beginning of 80'. In a dramatic and humorous way it tries to describe a life of this great Yugoslavian era through 3 Generations of people. It's a story of love, family problems with a lot of influence of the Urban Culture and Music scene in YU. A time of great music in Yugoslavia such as Rock and New Wave but also somewhat turbulent time right after Tito died.
View Episode Rankings
9.01
72 votes
Five people that fate brought together learn to live with each other as roomates and navigate their turbulent lives. Robbie is a self-procalimed ladies man. He and Irene, not so bright ex supermodel whose career abruplty ended, can't stand each other and fight all the time. They rent appartments across each other together with Kazimir, video game and movie geek who moved away from his mother be more independent. Teo is very successful lawyer. His wife kicked him out of their apartment and filed a divorce after she cheated on him. Lucia is lost and confused hippie who loves animals, a vegen, a witch and Irena's roommate. Throught the show they'll learn to their differences aside and support each other in overcoming various challenges live puts ahead of them.
View Episode Rankings