The Best Episodes Directed by Tommy Thompson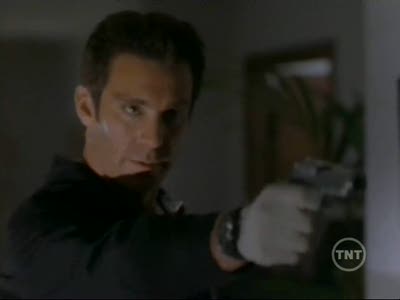 #1 - Scott Free
MIDDLETOWN, DELAWARE - Jarod intercepts the role of a real safecracker to help a man who's being forced to participate in one more heist. Jarod also starts to feel the need of a father figure and turns to Sydney. Meanwhile, Brigitte tries to take control over Miss Parker's role in the capture of Jarod.
49 votes
Watch on Amazon
#2 - Two Girls for Every Boy
Drew falls for a bisexual, who offers him a chance at a threesome with her new girlfriend, another "old friend" of Drew's. Mimi lets Steve return home, but he fears that she will continue to punish him for having an affair.
13 votes
#3 - Eye of the Leopard
After learning that Gus's soccer team is in a league that has set things up to make sure that no one ever loses (to keep the kids from feeling bad), Drew tries to butt in, leading to disastrous results for his nephew. Lewis and Oswald make the mistake of getting involved with Kellie's cousin, who turns out to be a kleptomaniac.
14 votes