The Best Episodes Directed by Satoshi ôSedo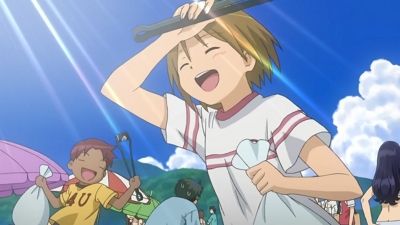 #1 - The Star of Words
Fumie finds the astronomy club members sleeping in the same room after they collapsed from exhaustion the previous night, and she forbids them from taking part in club activities for one night. The next day, three guys hit on Hime and two literature club members, and Fumie tries to interfere at first, but when Saku goes to help, he trips and falls into the guy's fist. Mihoshi and Hime manage to take care of the three guys, and Saku is taken inside and cared for, though he only has a small cut. While the other astronomy club members are taking a bath, Fumie talks with Saku about the astronomy club's activities and they decide to invite the literature club members the next night to show them what the astronomy club does at night. Hime takes care of pointing out several constellations and the Milky Way, and everyone enjoys the night of stargazing.
28 votes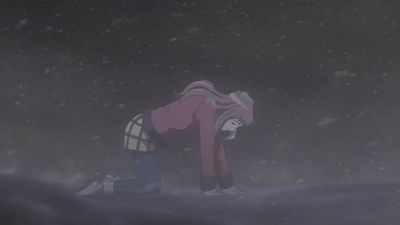 #2 - That's Like White Snow
Saku's astronomy club participates in a winter stargazing camp with the girl from Takami Girl's School, who also participated in the Autumn Stargazing Conference. Saku, Edogawa and especially Hime do not dress warm enough, and while Saku and Edogawa brought more warmer clothes, Hime cannot dress in layers with the extra clothes she brought. After spending the first day freezing, Hime goes out at night to go to a local convenience store, but it is already closed by the time she gets there and a blizzard is blowing in. Hime tries to get back to the cabin, but quickly gets lost. The others notice she is gone, and also suspect Mihoshi went out to search for her. With Hime close to freezing to death, Mihoshi finds her and the two wait out the blizzard in a small snow cave. They find they were not far from the cabin and while they are scolded for what they did, everyone is relieved to have them back safely.
28 votes