The Best Episodes Directed by Robert Meyer Burnett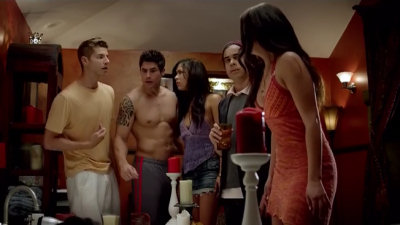 #1 - 16 Minutes of Fame
A camera tapes the private lives and "confessions" of the residents of a reality TV competition show, THE HOT HOUSE. The celebrity contestants are: Tina Hendricks, a spoiled media heiress famous for a sex tape; Lucky Starr, failed singer and Tina's boy toy--the one who leaked the tape; Roger Reynolds, engaged to Tina before fellow housemate Bebe broke them up; trainer-to-the-stars Pecs, who slept with most of them; and slasher film starlet Angel Tomlin, who craves the limelight. In her confessional, a fiery, foul-mouthed Bebe admits to having sex with personal trainer, Pecs, after a wild night of drinking. When Bebe and Pecs' story gets out, it leads to more bickering and wilder revelations between all of the housemates. Fed up with the fighting, Angel goes to check on Tina and finds her dead in the Jacuzzi. Unable to raise anyone in the control room and trapped in the house, the survivors panic. One by one the housemates are being picked off by an unknown killer. Are they part of some macabre show? Or is one of the contestants taking the competition a little too far? Who will be the "sole survivor?"
16 votes
Watch on Amazon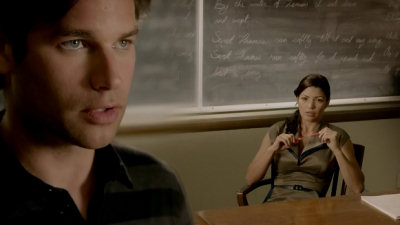 #2 - Extracurricular Activities
A sexy professor tries to draw a love-struck student into a murder plot.
14 votes
Watch on Amazon