The Best Episodes Directed by Robert Alvarez, Genndy Tartakovsky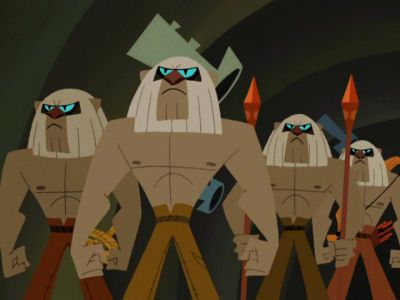 #1 - XXII: Jack and the Hunters
On an alien planet, Aku contacts four Emikandi hunters and offers them the chance to hunt Jack. They capture Jack with incredible ease but Jack just as easily frees himself after he hears they're working for Aku and the real hunt begins! After an extended chase the two sides battle atop a skyscraper and Jack falls to his death...but the hunters rescue him out of respect for their greatest prey. Then the Emikandi refuse to give him to Aku out of respect for Jack's skill and depart.
160 votes
Watch on Amazon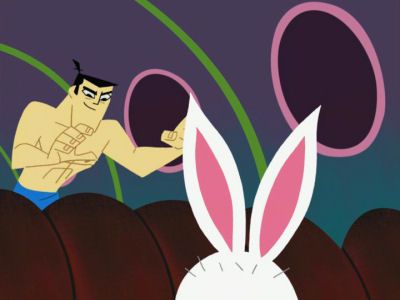 #2 - XXIV: Jack Is Naked
Jack's clothes are stolen and he must get them back while being chased by an angry mob who think he's indecent.
157 votes
Watch on Amazon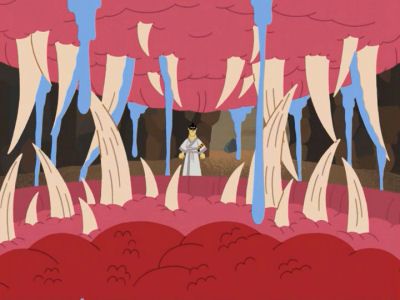 #3 - XXI: Jack and the Farting Dragon
Jack discovers a village of panicky medieval serfs, overwhelmed and unable to earn their livelihood because of a horrible stench coming from a nearby mountain. After getting some more information from a demented scissorsmith, Jack heads to "The Spire" to deal with the source of this stink: a fire-breathing dragon who needs Jack's help in dealing with some serious indigestion!
161 votes