The Best Episodes Directed by Rena Kawasaki
#1 - Demi-chans Want to Swim
Summer is finally here! Hikari pays another visit to the biology prep room to cool down, and while she's there, she asks Tetsuo for permission to reserve the school pool for a day. Ignoring Tetsuo's concerns that a vampire would struggle with the sun's direct rays in a pool, Hikari and the other demi girls meet at the school pool on Saturday for a day of play!
75 votes
Watch on Amazon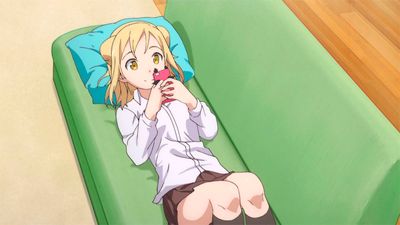 #2 - Tetsuo Takahashi Wants to Protect
Kusakabe Yuki overhears some girls saying mean things about her. Gossip is not an uncommon problem among high school girls, but Yuki is particularly worried that it's happening because she's a demi. Tetsuo is sympathetic to thr concern and makes up his mind that, as her teacher, he must protect her. Hikari, a fellow demi, feels the same way.
80 votes
Watch on Amazon