The Best Episodes Directed by Naoyasu Hanyu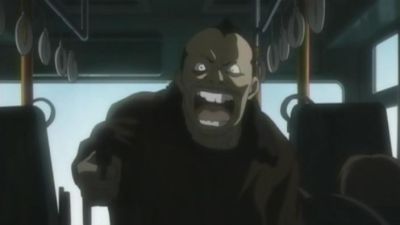 #1 - Pursuit
Death Note Season 1 - Episode 4
Light creates a complex plan involving the Death Note and another criminal to try and expose his follower's name and identity.
770 votes
Watch on Amazon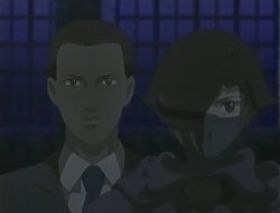 #2 - A Tomorrow Without Hope
Blood+ Season 3 - Episode 10
James uses the Corpse Corps to attack the Schiff. During the battle, it is revealed that they are "improved" clones of Moses. The Schiff, already suffering from Thorn, are being badly beaten. Lulu manages to escape and runs to where Saya and Hagi are resting in a church. Lulu begs her to help them before collapsing from her own wounds. Saya agrees to go, but when they arrive at the warehouse, Dahz is dead, and Gudrif dies shortly afterwards. Only Moses, Karman, and Lulu are left. James reports back to Amshel that he wasn't able to kill all of the Schiff, but Amshel says it is no problem. Amshel puts James in charge of killing Saya despite Carl's objections. That night, the last three Schiff bury their comrades. Lulu asks Saya if she will fight with them to defeat Diva, but Saya says she fights alone, and will not grieve the loss of anymore comrades. Lulu tells her she has lost her hope. She also tells her where Diva will be. As Lulu leaves, she asks Saya to please remember her, because she doesn't want to be forgotten. The three Schiff go to the museum and again fight the Corpse Corp. They are losing when Saya and Hagi arrives. When Saya destroys one of the Corpse Corp, the other two retreat. Moses, Karman, and Lulu pledge to go with Saya, not as help, but because it is the only way they can survive. Meanwhile, David goes to see Joel, sober and no longer drinking. Joel tells him he wants to revive the Red Shield. He later meets with Okamura and Mao and asks them to find out who is sponsoring Diva's upcoming concert.
16 votes
Watch on Amazon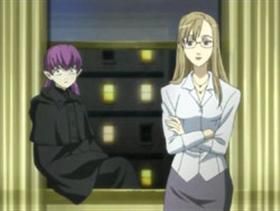 #3 - Into the Light
Blood+ Season 4 - Episode 6
Julia, Kai, Lewis, and Saya discuss Diva's pregnancy and David's slow recovery. Lulu comes to visit Saya again. Julia tells them what she learned about the Schiff experiment and the Corpse Corp and that they could suppress the Thorn in the Schiff with Diva's blood. Kai takes Moses a shipment of blood, as part of their agreement that the Schiff won't attack humans if the Red Shield supplies them with blood. When Lulu returns home, Karman forbids her from seeing Saya and the others because they are too different from the humans. Moses enter and Karman yells at him too. As they argue, Moses and Lulu discover that Karman has been inflicted with the Thorn. Karman runs out, unknowingly passing James. As the sun rises, Lulu asks Kai and Saya to help her find Karman. Karman goes to a hospital and attacks a nurse, but then sees a vision of Irene and the other Schiff who've died. Realizing they are still alive in his heart, he leaves the woman alone. That night, James goes to see Moses, revealing that much of his body is now that of the Schiff and that he was rescued before Saya's blood could completely destroy him. He offers to help the Schiff try to cure the Thorn, just as Kai had. Moses finds Karman on the roof with his hood down so he can die in the rising sun, but Moses stops him and promises to save him.
12 votes