The Best Episodes Directed by Masayuki Miyaji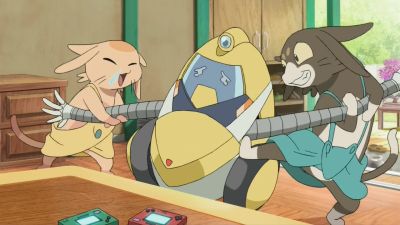 #1 - There's Always Tomorrow, Baby
After the Aloha Oe becomes damaged, the crew are forced to make a landing on Meow's home planet, which he dislikes for being boring and uneventful. They are greeted by Meow's family, who take them in while their ship is repaired. That night, the calendar in Meow's house is struck by a wayward blast of Pyonium energy sparked from a battle between the Gogol and Jaicro Empires, causing the events of that day to endlessly repeat themselves in a time loop.
75 votes
Watch on Amazon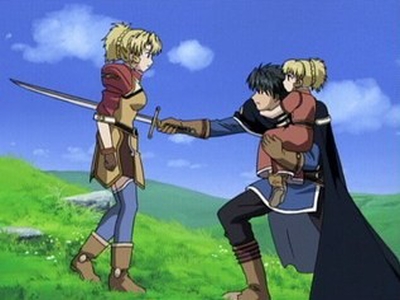 #2 - Opera of Powers and Plots
Winia visits Chris, but he goes past her without a word, giving her a strange look. The Leinwen priests fire their most powerful magic and damage the ship as the Peacemakers restrict its defenses.
4 votes
Watch on Amazon