The Best Episodes Directed by Kenjirou Okada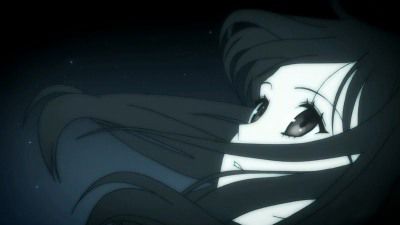 #1 - A Cold and Sunlit Place
Saki and Satoru create a diversion and manage to escape their boat before the Fiend incinerates it. They continue on to the village in order to warn the townspeople, but come across a mutant fish that attacks them, blowing itself up in a suicide mission. Saki is blown away by the explosion, and is separated from Satoru. While in mid air, she has hallucinations of Shun, who is faceless. She still cannot recall his name or what he looked like. She lands, and is attacked by a young boy who mistakes her for a Monster Rat. They continue to the village, which is now in shambles, with many dead or injured. The canals have been drained in order to prevent mutant fish from accessing the town, but Saki wonders if this was Yakomaru's attempt at cutting the town off from its only means of transportation. She finds an injured Tomiko, who refuses to believe that a Fiend is on the loose. She tells her to find the Security Council and warn the others, while she stays behind.
89 votes
Watch on Amazon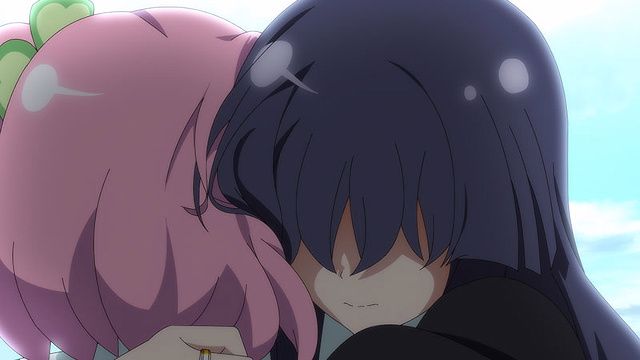 #2 - Cosmos: The Joys That Love Life Can Bring
When Yuri's origins are revealed, she is classified as a Huge. Riri flees the academy with her, but orders are issued for their capture. What will the other Lilies choose when ordered to hunt one of their own?
10 votes
Watch on Amazon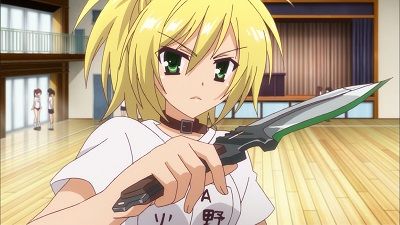 #3 - Applying to Be an Amica
Kirin Shima is a junior high school student and an intern at Butei High School. Last year, she was an Amica with Riko Mine (current Year 2 student); however, she's determined to become Raika Hino's Amica this year. Will Raika accept her request?
31 votes
Watch on Amazon