The Best Episodes Directed by Jonathan Tropper
#1 - Learn to Endure, or Hire a Bodyguard
Back with the Hop Wei, Ah Sahm spends his nights at the Barbary Coast fight pit, confronting a new anti-Chinese group, Teddy's Boys. While Ah Toy accuses him of just looking for another fight, an empowered Mai Ling worries about her brother's next steps. Meanwhile, Bill finds it hard to break out of his role as enforcer for Zing; Penny is determined to continue running Mercer Steel, much to Blake's dismay; and Chao offers Ah Sahm some advice for his future with Young Jun.
6 votes
Watch on Amazon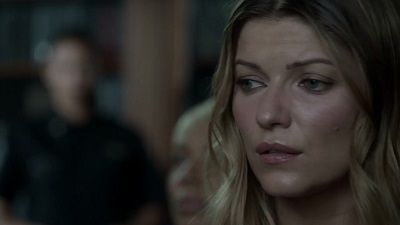 #2 - Only One Way a Dogfight Ends
Banshee Season 4 - Episode 6
With help from Lucas, Dawson narrows her search for Declan Bode, a Satanist "person of interest" in Banshee's serial murders. An emboldened Calvin throws down a gauntlet to Proctor and Kurt. Carrie's recent vigilantism ends up putting both her and Deva in peril.
3330 votes
Watch on Amazon