The Best Episodes Directed by Hiroshi Takeuchi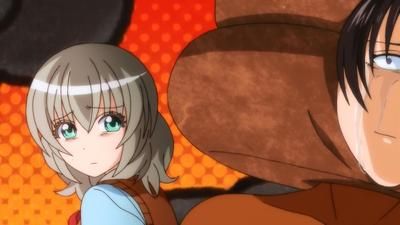 #1 - Getting Kids Who Hate Pumpkins to Eat Them by Sneaking Them Into a Stew
On a rainy day, Ichiko discovers an abandoned kitten outside her building and decides to take it in, naming it Tama. As Ichiko becomes curious as to why Momiji hasn't been around lately, a toilet god named Ibuki appears before her, but Ichiko refuses to hear him out. The next day, Ichiko learns Momiji has kidnapped Tama and goes to the school gym to confront her. Momiji reveals she was the one who brought Tama to Ichiko's place in order to teach her what it's like to lose someone important. Momiji then goads Ichiko into using the Soumin Shourai and absorbs almost all of her Fortune Energy. As Momiji takes her leave, the gym catches fire, trapping Ichiko and Tama inside without her Fortune to save them. Ibuki then appears, explaining his mission was to save Tama from having what little Fortune she had drained by Ichiko. Offering to save Tama, Ibuki uses a device that can inject Fortune Energy into its target. However, he overshoots it and fills Tama with so much Fortune Energy that she transforms into a Beckoning Cat God. In her new form, Tama leads Ichiko to a safe exit, where she coincidentally runs into Momiji, who had returned to try and save her, and getting her Fortune back. After putting out the fire, Ichiko agrees to wear a charm given to her by Ibuki which keeps her from absorbing other people's Fortune.
81 votes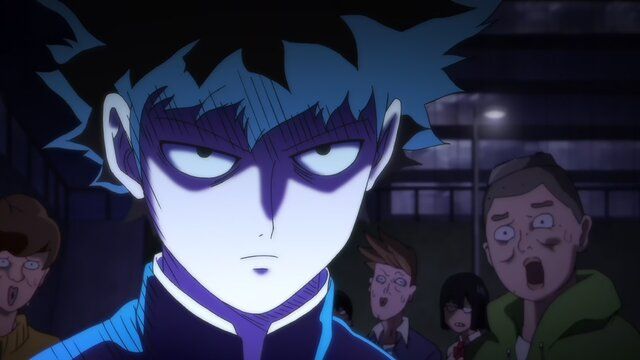 #2 - Show Me What You've Got ~Band Together~
With his house up in flames, Mob and Dimple find something that resembles his family burnt within the fire. They immediately go to find who's behind this and run into members of the mysterious group, the Claw. Unable to control his rage, Mob disposes of them immediately, but then Koyama and Sakurai from the 7th Division appear before him. They end up meeting up with Teru and Reigen, who were also attacked by members of the Claw, at a secret lair. What could the Claw be plotting?
188 votes
Watch on Amazon