The Best Episodes Directed by Fred Einesman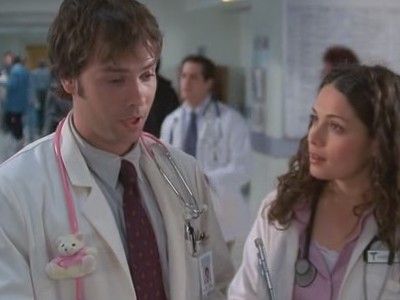 #1 - The One Thing
7th Heaven Season 8 - Episode 10
Matt (guest-star Barry Watson) and Sarah (guest-star Sarah Danielle Madison) begin their student rotation in the ER, but get off to a bad start by arriving late and angering Dr. Norton (guest-star Dennis Boutsikaris), the attending ER physician. Matt and Sarah's relationship is tested when Matt quickly demonstrates an aptitude for the work, but Sarah accuses him of trying to make himself look better than the other students, especially her. However, Matt ends up looking foolish when he can't figure out how to turn off the ringer on his cell phone and he gets stuck fielding calls from his family. Matt's day ends tragically, leaving him to question his destiny.
47 votes
Watch on Amazon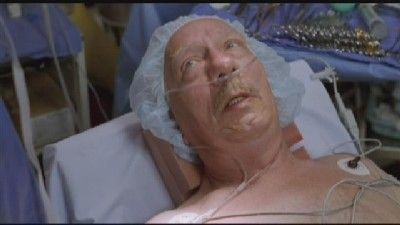 #2 - How the Finch Stole Christmas
ER Season 6 - Episode 9
Lucy desperately tries to find a way for a young woman to receive a new heart in order to stay alive, going as far as going to Romano's house in the middle of the night to find the only doctor qualified to perform the surgery. Corday tries to convince Dean Rollins to have surgery on his leg. Carter gives away the ER's Secret Santa gifts as part of a guns-for-toys exchange. When Kate comes down with a fever, Carol takes the twins to the ER, where Luka takes care of them. Alcoholic teenager Chad Kottmeier returns; Cleo enters him in an alcohol treatment facility, taking him away from his mother. Carla tells Benton that Reese will be staying in Chicago because her husband lost his job transfer.
243 votes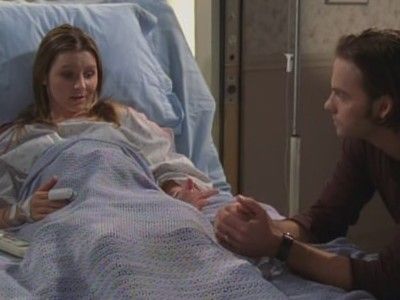 #3 - Gratitude
7th Heaven Season 9 - Episode 10
Simon's ex-girlfriend, Georgia (guest-star Rheagan Wallace) tells Simon she's supposedly pregnant and Simon doesn't know how to tell his parents---but Georgia is not being completely honest. Eric, Annie and the twins are on a road trip from Ginger's house back to Glen Oak and reminisce on old times. Meanwhile, Matt rushes Lucy to the hospital when she collapses at the grocery store. They can't track down Kevin as he is working on a drug bust. Lastly, a lonely Ruthie is having a miserable time in Puerto Rico with Mary, Carlos and baby Charles and calls home for comfort.
47 votes