The Best Episodes Directed by David Sackhiem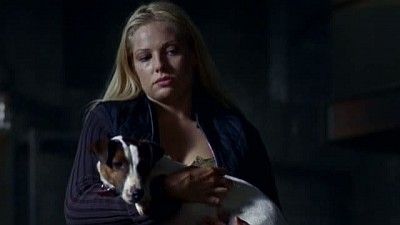 #1 - Leviathan
As Hobbes comes to grips with the reality of his situation, Mike Pinocchio is lured into a trap by a mercenary bounty hunter. Aided by the mute Florence, Hobbes goes in search of Pinocchio however gets captured himself in the process. The bounty hunter, behind the back of his female partner, cuts a deal with Santiago. In exchange for money, the bounty hunter wants access to the mythical portal that allows individuals access to both Harsh Realm and the real world. The Female bounty hunter senses something is going on behind her back and therefore helps Hobbes and Pinocchio escape. Meanwhile, in the real world, Hobbes's fiance doubts the circumstances surrounding his death. A woman named Inga Fossa hints to the fact that he is still alive and knows where he is and tells her that men like Hobbes have been reported to of been killed on missions but are still alive.
72 votes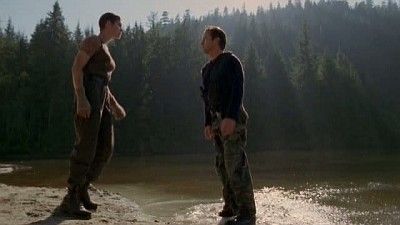 #2 - Three Percenters
On a mission to recover supplies from a lost squad of Santiago's soldiers - and with Waters and the Republican Guard hot on their heels - Hobbes encounters the three percenters, characters of Harsh Realm that were not meant to be created. The game designers of Harsh Realm had a three percent error rate which created disfunctional, angry characters. Hobbes, Pinocchio and Florence soon find themselves captives of the three percenters posing as a group of pasifists.
65 votes